Outside Business Journal
Yeti Files Initial Public Offering
The premium cooler manufacturer cites rapid growth and loyal customers as reasons for its new filing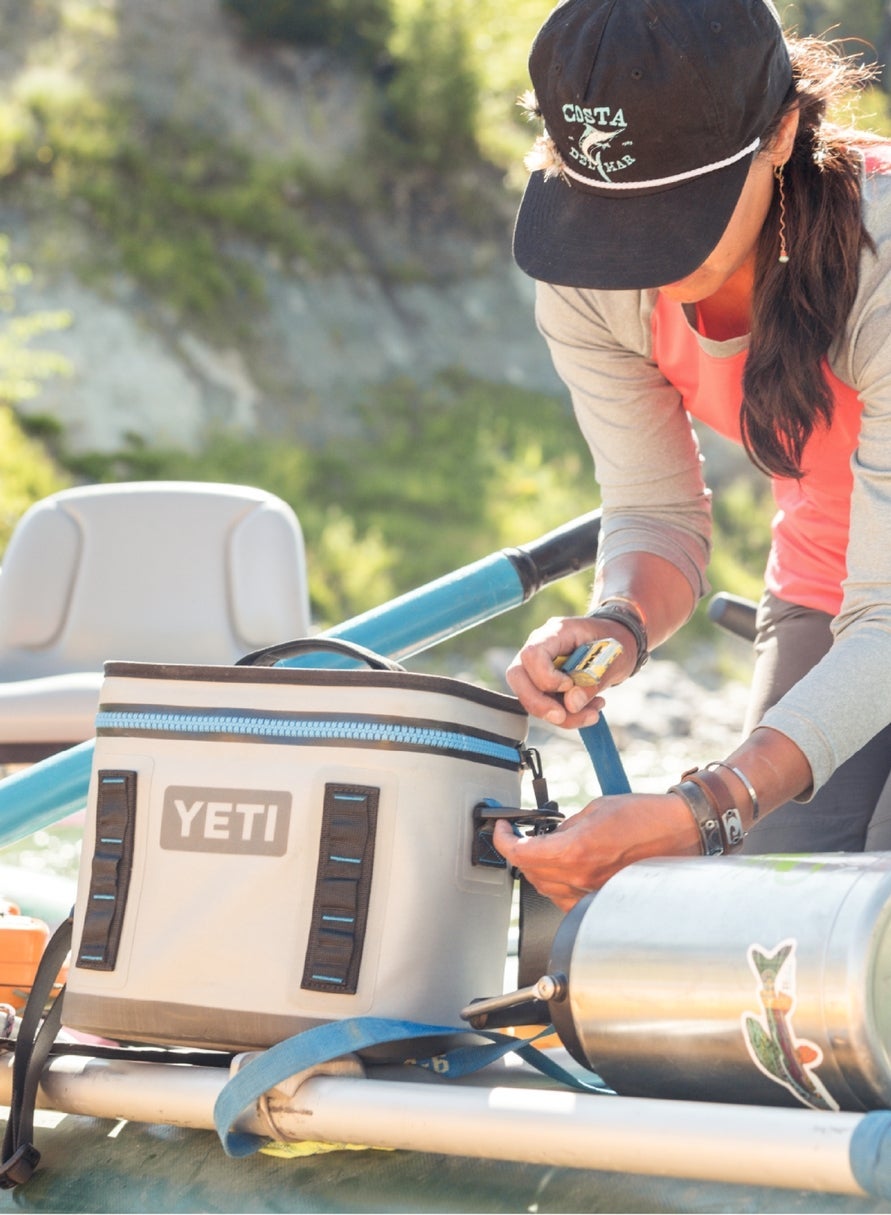 Heading out the door? Read this article on the new Outside+ app available now on iOS devices for members! Download the app.
Yeti Coolers is taking to Wall Street for the second time. The Texas-based maker of luxury coolers filed an IPO last week, just seven months after it withdrew its first filing with the Security and Exchange Commission (SEC).
Despite facing a number of challenges this year—backlash from the NRA and criticism for cleaning up distribution after rapid expansion—Yeti has managed to bounce back.
The brand is hoping to raise up to $100 million in its initial public offering—the same goal it had for its July 2016 IPO that was withdrawn this March due to market conditions.
However, the cooler category is surging right now, and new brands have entered the market, including some who have been sued by Yeti over trademark infringement lawsuits. Founded in 2006 by brothers Roy and Ryan Seiders, Yeti is still seen as the first luxury option.
According to the letter to the SEC, the "YetiNation" has grown by 1.4 million new customers since 2013—0.5 million in 2017 and 0.2 million in the first six months of 2018.
"Our loyal customers act as brand advocates," Yeti wrote in its prospectus. "While we have continued to invest in and remain true to our heritage hunting and fishing communities, our customer base evolved from 69% hunters to 38% during that same time period as our appeal broadened beyond those heritage communities."
Yeti's reach has not only expanded from outdoorists to a larger mainstream audience, but also to more women and younger customers. From 2015 to 2018, the customer base evolved from 9 percent female to 34 percent, and from 64 percent aged 45 and younger to 70 percent.
The $400 coolers have popped up everywhere: in Costco, hardware stores, as well as specialty outdoor retailers—who credit themselves with giving footing to the brand's success. But in February, Yeti sent notices of termination to some of those retailers as part of its clean-up strategy. The retailers weren't thrilled, and neither was the NRA when Yeti notified the foundation that it was eliminating outdated discounting programs. Some Yeti customers went so far as to blow up their coolers.
While this most recent IPO cites failure to effectively manage growth as a risk, Yeti also has plans to expand internationally and into new markets with new products.
Highlights from IPO:

> Yeti cut ties with 1,100 underperforming retailers.

> DTC (Yeti.com, Yeticustomshop.com, Yeti Authorized on Amazon) represents Yeti's fastest growing sales channel, with net sales increasing from $14.1 million in 2013 to $194.4 million in 2017.

> In 2017, Yeti opened its flagship store in Austin, Texas. It also entered Canada and Australia.

> This year, Yeti entered the Japanese market.
Rich Hill, president of Grassroots Outdoor Alliance, which Yeti is a member of, says that the brand deserves a lot of credit for managing its "rocket ship" growth, plus the expectations that come with that. He says, "Yeti has been doing an amazing job recalibrating their expectations for the brand, and responsibility cleaning up some of the decisions that stretched the brand on their way to the last IPO."
If Yeti ends up on Nasdaq, you'll be able to find the brand under its four-letter symbol: "YETI."