Outside Business Journal
3 Outdoor Companies Hit Hard by Climate Disasters
Shuttered doors, distribution delays, and lost revenue; for these outdoor businesses, climate change is already wreaking havoc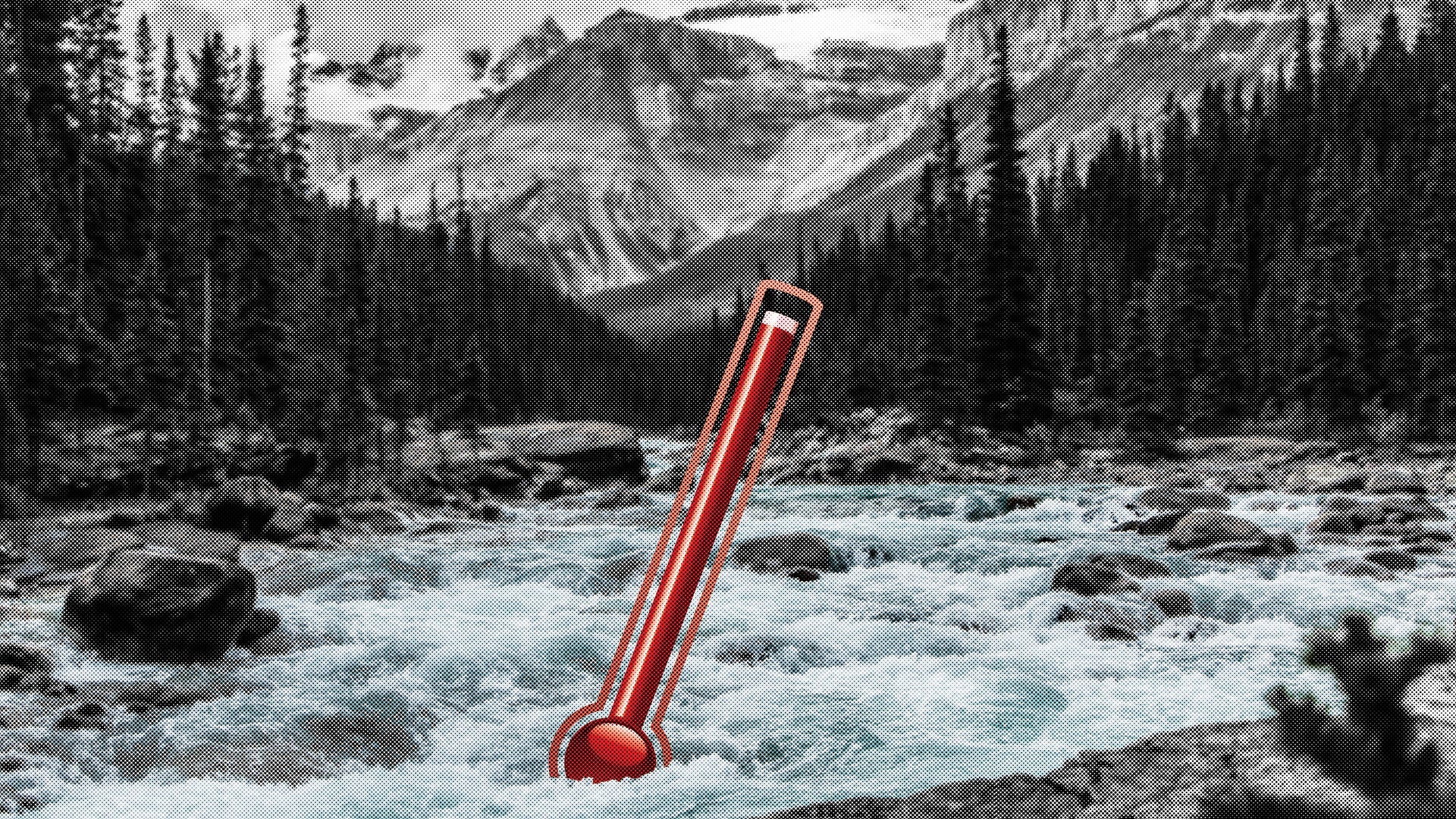 Heading out the door? Read this article on the new Outside+ app available now on iOS devices for members! Download the app.
Fifteen years ago, Al Gore sounded the alarm about climate change, warning about melting ice caps, droughts, and rising sea levels. Some of us were seeing these changes firsthand in Alaska and other remote locations, but for most Americans the impacts of the crisis seemed awfully abstract.
Until now. According to The Washington Post, one in three Americans lived through a weather disaster in 2021. And the rise of megafires, superstorms, atmospheric rivers, and bomb cyclones is not just disrupting our summer adventures and ski seasons; it's also presenting very serious challenges to our shops, supply chains, trail crews, and business futures.
Here are three outdoor companies facing these issues head on.
Shuttered in the Dark
It took 12 days to reopen Massey's Outfitters in New Orleans after Hurricane Ida smacked Louisiana with 150-mph winds and rain last summer.
That meant 12 days during which owner Bobby Johnson and others worked in the dark, cleaning up water that ran through a damaged roof and waiting for the internet and power to be restored. It was 12 days during which he had to turn away customers who needed generators, water filters, and other survival goods. Without power and internet, he said, the store just couldn't operate.
Johnson's father-in-law started Massey's Outfitters in 1972, and he and his brother-in-law, Mike Massey, now own and operate three locations in New Orleans, Baton Rouge, and Covington, Louisiana. They know the realities of owning businesses in a hurricane-prone region. But the old stormproofing methods are becoming insufficient as climate change fuels longer and longer hurricane seasons with ever-stronger storms. "When I started in '93, we would have a storm scare every couple of years," he said. "Now it's a storm scare every year."
And the setbacks keep getting worse. In addition to closing the New Orleans store for 12 days, Hurricane Ida shut the Baton Rouge store for three days and the Covington one for six. Johnson figured it cost his business $140,000 in lost sales—during a month that's lean already.
"It's frustrating," he said. "And as a business owner, I worry about the staff and what they're going through."
The company's operations staff was flung to hotels throughout the region during Ida, some working with spotty internet and cell service for three weeks. Many employees now worry every year about losing their homes or cars to the next monster storm.
Johnson is evolving. His stores established two more backup internet systems, and he's looking into additional generators. He's also stocking more disaster supplies. He sold almost $20,000 worth of solar panels and GoalZero power stations in the days before Ida. "Find me a rechargeable fan, because I could have sold 150 of them," he said.
But the silver linings, he noted, don't outweigh the costs. "Any hurricane could cause our business to be wiped off the map," he said. "But the biggest worries are all the stuff that will keep us from being open and the additional costs after the storm—everything you have to do that isn't normal."
Smoked Out
During the worst of the summer 2021 smoke season, the air quality index outdoors in Reno, Nevada, measured 400, well above the "hazardous" threshold of 300. Indoors, it surpassed 200: officially unsafe for working conditions.
As smoke rolled in from California's Dixie and Caldor megafires, Patagonia's major distribution center sent home hundreds of employees to protect them from the "stagnant, smoke-laden place," said Chris Joyce, Patagonia's head of distribution, logistics, people, and sustainability. Even public schools closed.
"Twenty-five years ago, when this building was built, it relied on the idea that you'd have nice, cold, clean mountain air to draw in at night in order to cool the building," Joyce said. "We kept our energy usage low by not having air conditioning units to try to cool a 300,000-square-foot space. But that meant for the entire summer, we no longer could bring cool, clean air into the building." Last summer was the center's worst yet. Smoke season lasted 12 weeks in 2021 (up from six weeks in 2020), forcing the building to close for two full days and three partial days.
Patagonia took a bottom-line hit not only in employee wages for those days (paid out in full), but also in buying pallets of portable air-filtration systems for employees to take home at half price. The company noted losses from shipping delays to e-commerce and wholesalers: "millions of dollars sitting on the dock," Joyce said.
Joyce is working through how much it will cost to retrofit some kind of energy-efficient cooling system into the main warehouse. Early estimates come in around $2 million, and that doesn't include the other nearly 500,000 square feet of warehouse buildings the company has in Reno.
Moving elsewhere seems futile. "Because this is climate change, there's nowhere in the West that isn't being impacted by smoke or fires more and more heavily each year," he said. The brand has felt the impact before: in 2017, when Patagonia's leadership team waged war on the Trump administration's decision to shrink Bears Ears National Monument, they worked from hotel rooms spread out across Southern California after being displaced from their main campus by the 281,000-acre Thomas wildfire.
Patagonia has spoken out about public lands and climate change issues for years. And every year, it gets more and more personal.
In Hot Water
Hilary Hutcheson saw climate change coming. When she started guiding anglers on rivers in Northern Montana in the 1990s, climate scientists were already warning of what would come.
"They correctly predicted earlier snowmelt, which would make trees grow sooner and soak up the water that we'd need come August," she said. "We're seeing unprecedented warming on classic trout streams, which leads to undue stress on fish, plus hybridization of native and non-native species that threaten ecosystem stability, wacky runoffs that can strip native trout beds, dried-up riverbeds, increased nutrient loads, and epic wildfires that wipe out habitat and erase shade." For a fly-fishing guide and the owner of a fly shop (Lary's Fly and Supply in Columbia Falls, Montana), that means working in a fundamentally different place from what she's known since childhood.
Fly-fishing has seen a resurgence since the pandemic, so business is good right now. But Hutcheson knows it likely won't last. "I'm aware we can have good seasons," she said, "but the overall impact of climate change is not something we can recover from in the long run if we let it continue to do what it's doing right now."
In 2018, a fire ripped through Glacier National Park, forcing Hutcheson off the river for nine days. Similarly, she's heard from other fly-fishing outfitters that they experience a dramatic drop in business during bad fire seasons.
Already, many rivers face longer "hoot owl" restrictions, meaning anglers must stop fishing by 2 P.M. because hot water stresses fish (and angling makes it worse). Some rivers have closed completely, putting more pressure on other waterways. "And when we have wildfires, we get some cancelations because clients don't want to breathe the smoke and they can't see the mountain views," she said. "For me, I don't care about making money. I care about the people and the planet and the anglers coming. It is going to wreck the fishery overall."
Hutcheson is using the opportunity to talk to clients about climate change and how they can make a difference. Her fly shop is carbon neutral: she's reduced energy use from appliances and changed supply chain shipping patterns, and she buys carbon offsets. She recently produced a short film called DROP about the impacts of climate change and possible solutions.
"We're focused on selling trips and fly rods, but our success gets the attention of policy makers who recognize the economic importance of the outdoor community," she said. "So I hope we keep reminding them that we're powerful and growing."