Outside Business Journal
4 Indigenous Designers You Should Know
These creatives share their Native heritage with the outdoor industry through smart footwear, stunning prints turned into blankets, and sustainable warmers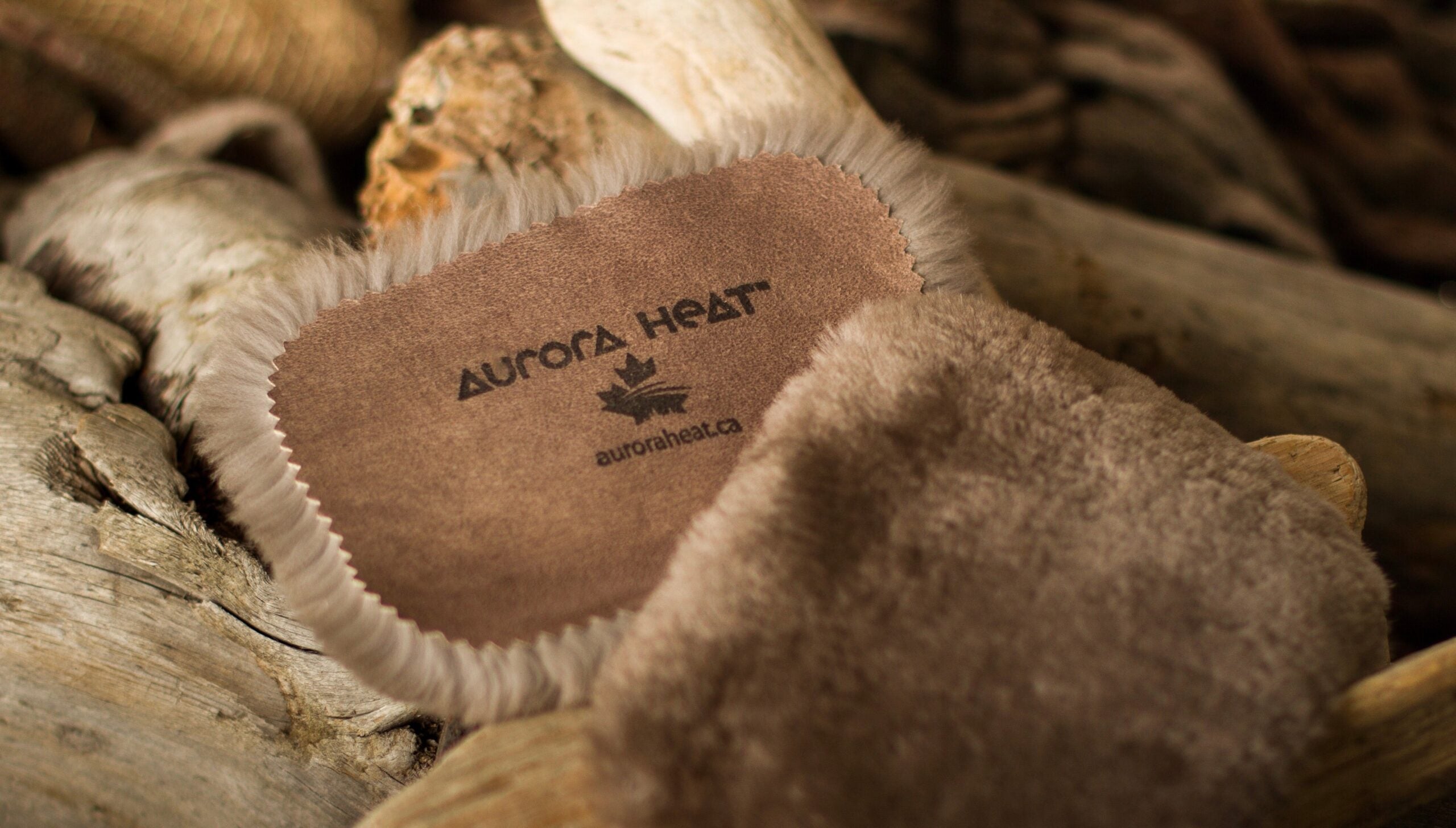 Heading out the door? Read this article on the new Outside+ app available now on iOS devices for members! Download the app.
In honor of Indigenous Peoples' Day this year, Outside Business Journal talked to four Native and Indigenous designers who bring their wisdom and talents to the outdoor industry.
Dewayne Dale Jr., Diné Tribe
Freelancer and former innovation designer at Keen and Chrome Industries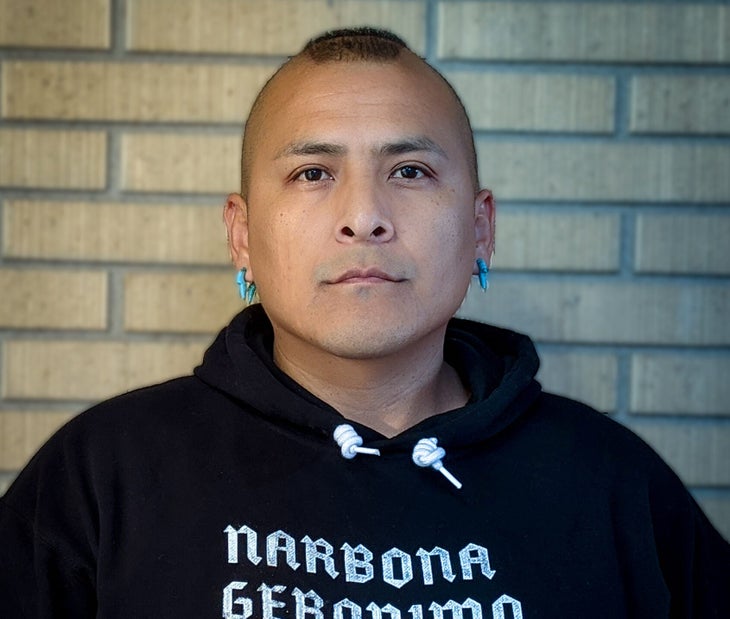 Before becoming a designer, Dewayne Dale Jr. (his two clans: Red Running Into Water, Born for Waters Edge) worked as an athletic trainer. But his creative side was yearning to be put to work. He looked up "What do I need to do to become a footwear designer?" and soon found a position at the innovation lab for both Keen and Chrome Industries. He worked there for nearly four years and just recently made the leap to freelance.
Even now, mainly as a designer, he hasn't lost his interest in science and how art and science work together. He loves using different tools and 3D renderings to create his designs. He looks to his Navajo/Diné heritage for inspiration in products that are both beautiful and functional.
"I like designing with intent," he told Outside Business Journal, "meaning you can see something from a distance and it's very intriguing. You get closer and there's a bigger story. You touch it and there's a bigger story. Through that approach, I'm able to tie two of my passions—science and art—together."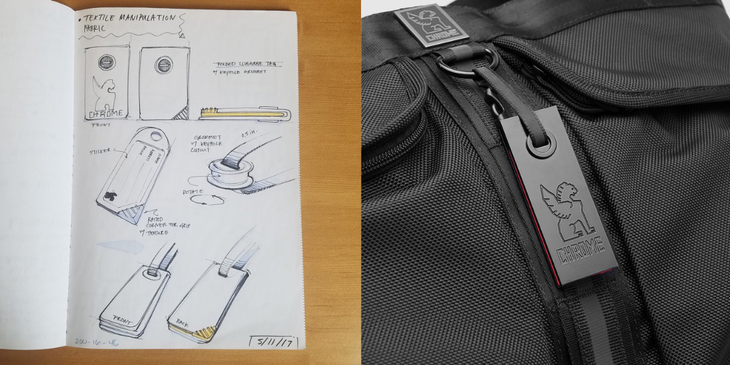 As the only Native designer on a big team when he was at Keen, it was sometimes hard for Dale to relate to other employees and convey his message. However, he was grateful to work with people from all backgrounds in a collaborative environment. Because of that, he was able to get his hands on all types of projects, from designing the newest models of Newport sandals to building an architectural element for the entrance of the innovation lab. Now as a freelancer working with outdoor and active brands near his home in Minnesota, he's using his designs to share his stories and represent Native people in creative roles.
Darby Raymond-Overstreet, Diné Tribe
Artist and illustrator who worked with Rumpl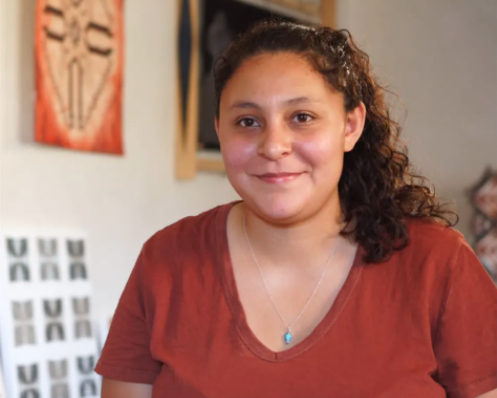 Using Navajo/Diné textile designs and rugs from the 1800s to the 1950s, New Mexico-based Darby Raymond-Overstreet creates portraits, landscapes, and abstract forms out of mixed media. She's most known for her digital art, but also incorporates printmaking and looms made out of pine into her artwork.
In each of her designs, Raymond-Overstreet shows reverence to who and where she comes from, including the artists that came before her to create the visual language that Diné people still identify with.
"We see these stylistic elements and motifs and those remind us of who we are, who we come from, and of our home," she said. "It's important to hold a balance of both respecting the past and honoring it and then also bringing some of that into the future."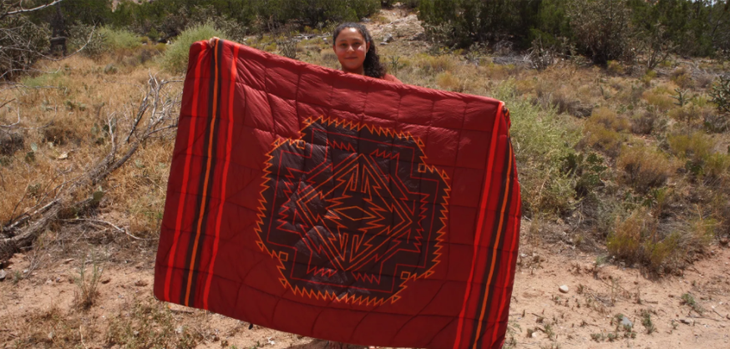 This summer, Raymond-Overstreet collaborated with Rumpl to create a blanket featuring her own design, which she calls a "star pattern" and which was inspired by humans' relationship to the sun. The project was part of the Rumpl Artist Division program, showcasing the work of different artists. It was a welcome surprise to be asked to participate, she says, because it's rare for brands to intentionally feature Native artists. She hopes to work with more outdoor brands in the future.
"In the Native communities and circles, we deal with cultural appropriation a lot," she said. "A lot of that has been seen in the outdoor industry. For Rumpl to reach out and propose this project, I just thought that was indicative of how we're headed in the right direction and this is a good thing."
Jordan Craig, Northern Cheyenne Tribe
Painter and artist who worked with Rumpl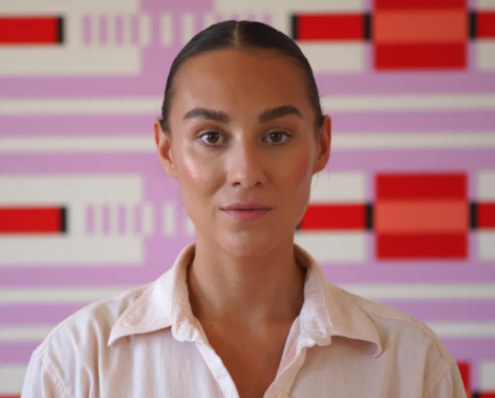 Jordan Craig brings traditional Native American beadwork and patterns to life through her small and large abstract paintings and prints. Craig studies Indigenous items like moccasins, ceramics, and baby carriers to find inspiration for her artwork and honor her Northern Cheyenne background. She also draws influence from her surroundings and her family.
In an interview with Rumpl, Craig says her designs are "really about celebrating ourselves, our power, our passions, and our beauty. They're all personal; they're all linked to something."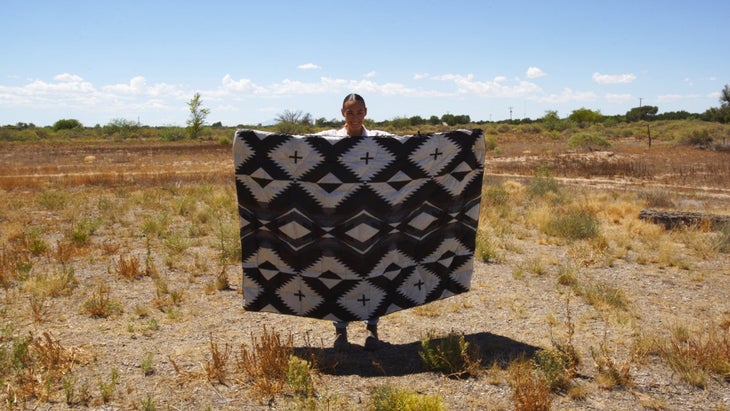 Craig also worked with Rumpl through the Artist Division program to create two pieces for the fall line—one called Woven Daydream and the other called Keep Me Warm. Both patterns feature monochromatic colorways and Indigenous patterns.
"Supporting Native artists directly, whether or not you are Native American or Indigenous, is really important," she said. "If you know their origins and their story and you can support their work, that means a lot. You are not appropriating and you are not doing anything bad."
Brenda Dragon, Dënesųłiné Tribe
Founder of Aurora Heat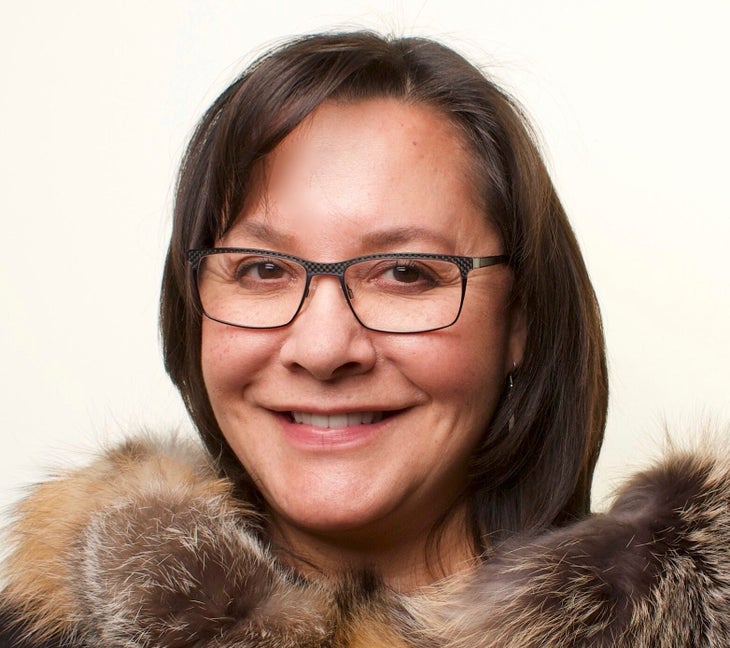 For this Canadian Indigneous woman, sustainability means looking to nature to provide for our basic needs. When she started her company, Aurora Heat, five years ago, she turned to beaver fur as a natural replacement for those disposable hand and foot warmers that end up on the slopes and in landfills. Not only is beaver fur one of the best natural insulators, it's also Dragon's traditional way of keeping warm as someone from Dënesųłiné heritage. And because it's everlasting, it's also sustainable. Dragon explains that beavers are plentiful in Canada, and particularly in the Northwest Territories. By managing the beavers through traditional harvesting, her company supports the animal's abundance.
"There are ways for humans and animals to live together and support the web of life," Dragon said. She believes that using fur instead of synthetic products to keep warm is a way we can reconnect with nature. "I believe humans are part of nature. That is our Indigenous worldview."
Dragon distributes her products in Canada mainly through retail partners, but she sells to people in the U.S. through her online store. She makes fur warmers for feet, hands, and other parts of the body, as well as for cell phones and blankets. Soon, she's launching a natural sensory product for reducing anxiety and stress.
"When people purchase our products, they're accepting our Indigenous knowledge and also our way of life," Dragon said.