Outside Business Journal
Are New Industry Sustainability Standards Moving the Needle?
The outdoor industry is doubling down on sustainability tools and standards to measure and mitigate its environmental impact. Is it working?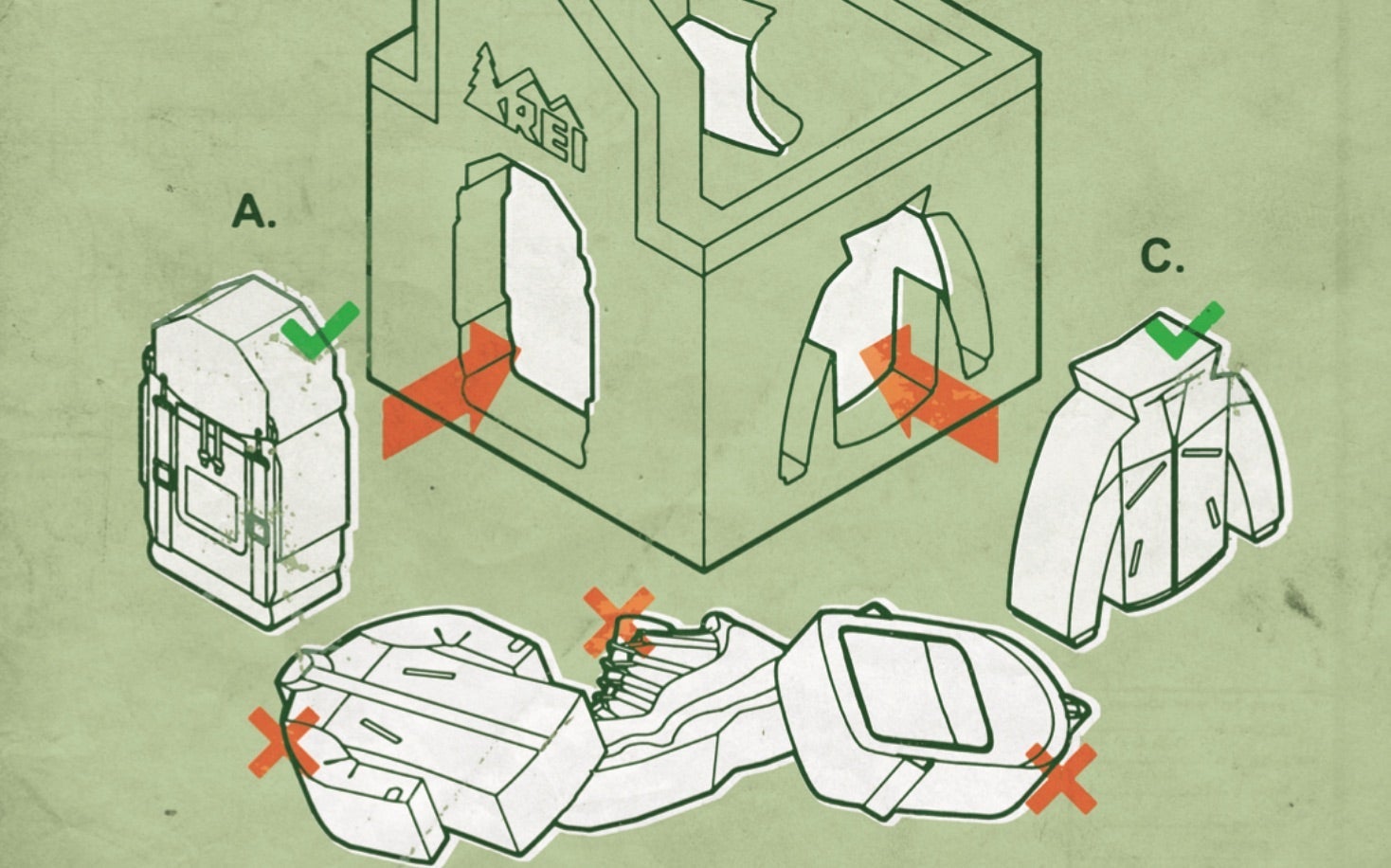 Heading out the door? Read this article on the new Outside+ app available now on iOS devices for members! Download the app.
Fourteen years ago, about 60 representatives from outdoor brands piled into a hotel conference room in Boulder, Colorado, to talk about establishing a sustainability standard for the outdoor industry. At the time, companies could make wild claims about sustainability without ever being held to account. Kevin Myette was there, then as director of product integrity for REI. "We were not speaking the same language," he recalled. "It was like we were from different planets."
The group lacked common definitions and consensus on where to focus for the greatest impact. But they rolled up their sleeves and created the Eco Index, which has since been renamed the Higg Index. The Index, which is now managed by the Sustainable Apparel Coalition (SAC), has grown into a sophisticated toolbox that can assess the water use, carbon emissions, and labor conditions throughout a company's supply network. Today more than 500 brands use the Higg Index and more than 13,000 production facilities around the world report their sustainability footprint through one of its modules.
"We can't manage what we don't measure," said Ammi Borenstein, CEO of Snaplinc Consulting, "and the Higg Index is the best ruler we have."
In May, SAC announced a new transparency program in which brands will disclose a scorecard ranking the sustainability of their materials. Columbia, Norrøna, and Salomon are early participants. Ratings for manufacturing and corporate responsibility will be added by 2023. By 2025, SAC aims to have all members—currently more than 250 brands—participating so that consumers can evaluate products the same way they compare granola bars on a supermarket shelf.
"That's the holy grail," said Borenstein, who advises brands on sustainability. "There's no judgment, just like on a nutrition label."
Presenting consumers with socially and environmentally vetted goods was the inspiration behind REI's Product Impact Standards, a set of requirements for the products it sells. If the Higg Index is a thermometer telling a brand how cold it is outside, REI's standards are like its mother telling it to put on a coat and hat. REI decided that all products containing problematic chemicals like BPA, flame retardants, and oxybenzone were out. Vendors would be required to create a manufacturing code of conduct to up- hold environmental and fair labor practices. Down and wool would have to be ethically sourced, and carbon footprint assessments and reduction plans were required.
Last year REI's standards got an update: new requirements include diversity and inclusion in marketing and safeguards against cultural appropriation. Three years in, REI's more than 1,000 brand partners are still scrambling to be more socially and environmentally conscious.
"For brands that were on the fence as to whether or not this was important, they're off," said Myette, who now directs global brand services for BLUESIGN. "REI has set a bar. People could argue it's not high enough, but it's been positive for the entire industry."
Complying with the standards can be burdensome for small to midsize companies with diverse product lines. By 2030, a brand selling down, wool, and synthetics would need to be certified several times over—an expensive and arduous process.
REI's manager of product sustainability, Greg Gausewitz, acknowledged some brands, already buffeted by the pandemic, wish they had more resources to invest in sustainability and inclusion. But he said REI is ready to collaborate with each brand to help them meet the new standards.
"Change takes time," Gausewitz said. "We hope to set an example that other industries can follow."
Borenstein said REI's new requirements have spurred industry-wide changes on a scale rarely seen without regulation and legislation. Brand responses have been meaningful and far reaching. A sampling: Outdoor Research joined the BLUESIGN system and became a member of OIA's Climate Action Corps. Big Agnes has committed to using 100 percent renewable energy for its U.S. facilities and started using solution dyeing for some of its tent models—a process that saves energy and water. Selk'bag, a small Chilean company that makes insulated bodysuits, joined 1% for the Planet and began using post-consumer recycled materials.
"The REI standards are moving our industry forward in a way that wasn't happening before," Borenstein said. "It was happening in pieces, and some brands were way out front. But to move the whole industry forward? It takes a company like REI to do that."