Outside Business Journal
BIPOC Runners Are a Market Poised for Explosive Growth
The running market is missing a huge opportunity by largely ignoring BIPOC participants. How can brands fix the problem? Start with proper recognition and support.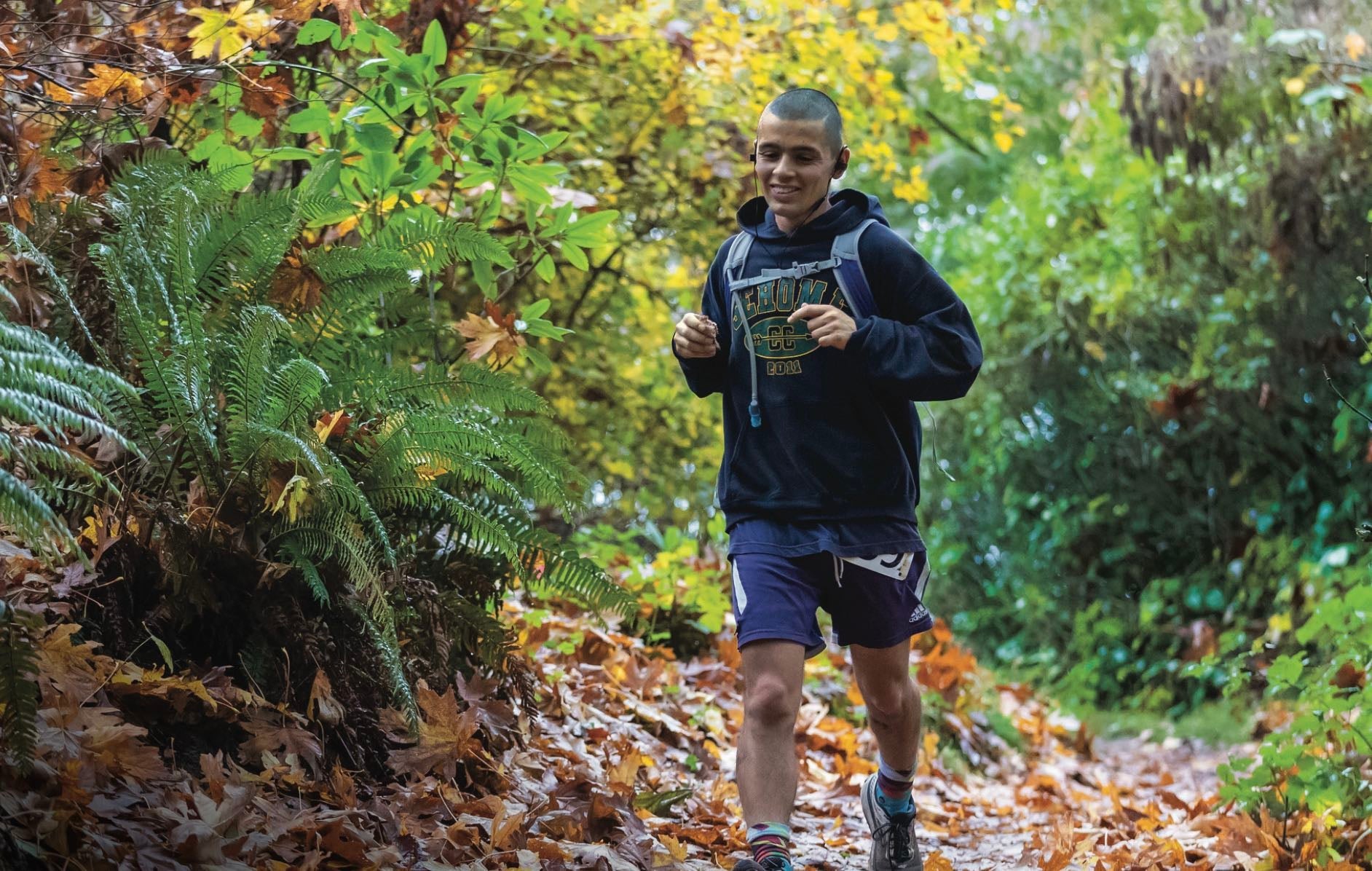 Heading out the door? Read this article on the new Outside+ app available now on iOS devices for members! Download the app.
After graduating high school and starting college, it wasn't immediately clear how I was supposed to stay fit. I'd suddenly transitioned from weekday soccer practices to an environment where exercise wasn't required and cheesecake was a breakfast option. I was aware that running was an alternative to team sports, but like other Black, Indigenous, and people of color (BIPOC) Americans, I was hesitant: culturally and statistically speaking, running is a very white thing to do.
I ended up turning to trail running—not because it felt any more inclusive than road running, but because it allowed me to stay competitive with myself and to explore more of the outdoors than I previously thought possible. From the San Francisco Presidio to Joaquin Miller Park in Oakland, the trails in and around the Bay Area are a wonder to behold—even if they lack melanin.
The numbers illustrate what non-white runners already know: in a 2020 survey conducted by Running USA, which included more than 4,500 respondents, 86 percent identified as white. Given that all a runner needs is a sturdy pair of shoes, you'd think the sport would have a relatively low barrier to entry. But when road running gained popularity in the 1960s, it was marketed to middle-class whites. This has created an environment where BIPOC runners are "othered," and not just on the road. After all, modern trail running started as a niche offshoot to urban jogging. That only served to concentrate racial disparities.
And the issue compounds: because runners of color are comparatively rare, those who are interested in the sport are afraid of turning a corner and being viewed as a threat. According to the same Running USA survey, nearly 40 percent of Black runners reported feeling unsafe running in 2020. And we all know how Ahmaud Arbery was murdered while jogging that same year.
"Our industry has a great deal of work to do," said Dawna Stone, Running USA's CEO. "It is simply not enough to say that 'running is open to everyone.' Many races and events have stopped their efforts at inclusivity with that statement in the past."
So how can brands and retailers make a meaningful outreach to BIPOC runners? For Tony Reed, who has run a marathon on all seven continents and co-founded the National Black Marathoners Association (NBMA), it all starts with representation.
"People want to feel comfortable around the individuals with whom they're working out—people gravitate toward people who look like them," Reed said.
More than any other trail brand, Hoka One One stands out to me as doing the most to support BIPOC athletes who are role models in their sport. Hoka's roster includes athletes like Joseph Gray, one of the greatest trail runners of all time and an outspoken advocate for diversity in the sport, and Sika Henry, who became the first African American pro female triathlete in May.
Wendy Yang, Hoka's president, hopes diverse representation of contemporary successful endurance athletes will send more welcoming messages to young runners.
"We're conscious about the stories we tell and the image we project through our marketing," she said. "We want to amplify diverse voices and stories in running so that more communities can see themselves participating in the sport."
Brands like Oiselle and Brooks are also taking steps to change running's skewed demographics. Recently, Brooks sponsored the Black Girls Run eRACE Racism virtual competition. And, in June 2020, Oiselle brought on Alison Désir, founder of Harlem Run and Global Womxn Run Collective, as an athlete-adviser.
Reed believes the rest of the industry needs to follow suit and strategically redirect marketing budgets toward minorities. Advertising races and products in Black media, such as Black Press USA, or sponsoring the NBMA, are definitive steps companies can take to reach out to Black runners.
Despite making up only a small portion of the running population, non-whites comprise about 35 percent of the U.S. population. That's a huge opportunity for growth.
Arbery's death reminds us that despite the sport's potential, running remains an exclusive pastime. The industry can't deny that BIPOC runners are seen more as a threat than as a part of the community. We want to run, we deserve to run safely, and we deserve to be included.