Outside Business Journal
Vanlife Community: Sekr Aims to Make Life on the Road Safer and More Inclusive
When Breanne Acio and her wife fell in love with the camper van life, they immediately ran into barriers: loneliness and a lack of practical resources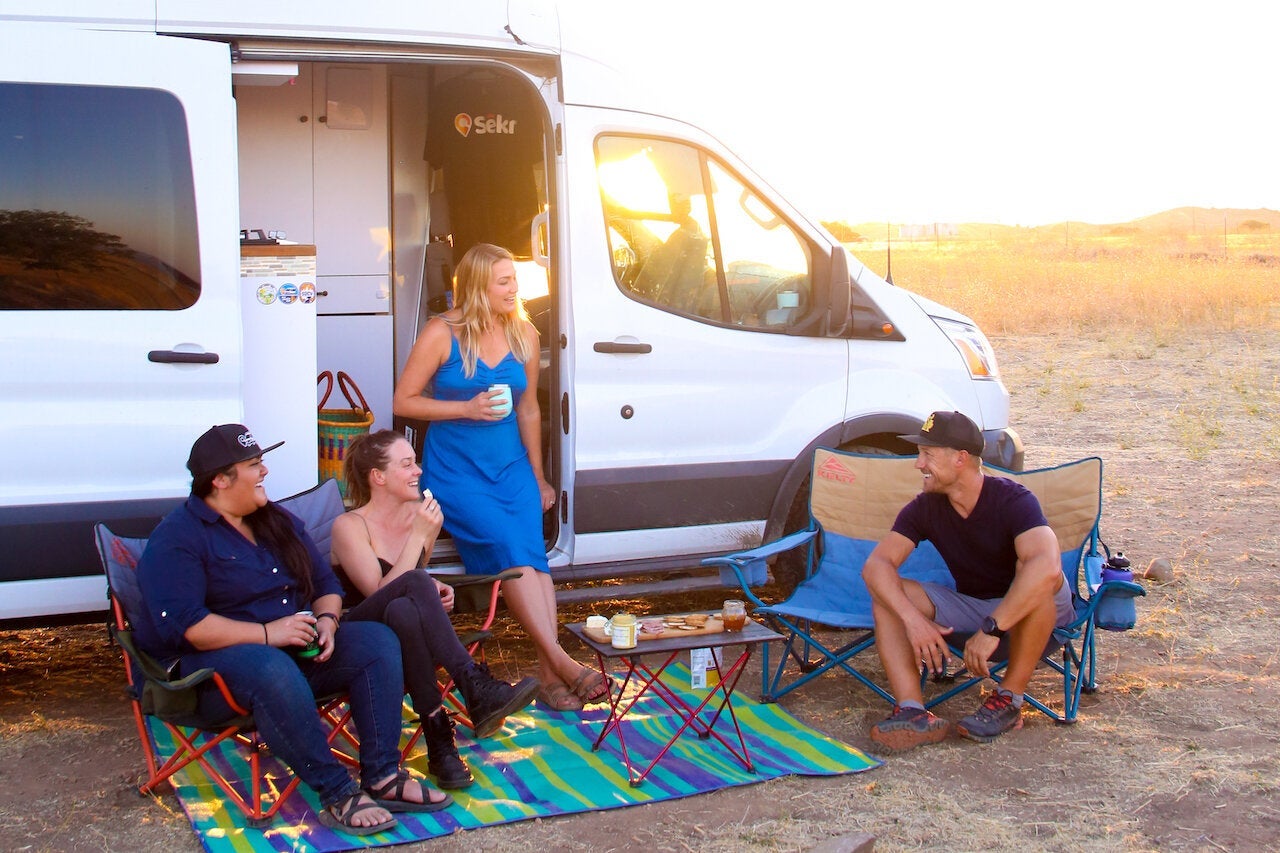 Heading out the door? Read this article on the new Outside+ app available now on iOS devices for members! Download the app.
As teachers, Breanne Acio and her wife Lacey have always enjoyed their summers off, traveling extensively around the world together. In 2016, they took one of their most memorable trips to date: a two-month journey from San Diego to the Olympic Peninsula in a camper van they built out themselves.
"We absolutely fell in love with the freedom that a camper van brought, but after the first month, it was super lonely," Acio said. "It was an isolating experience being away from everyone."
The couple attended a Washington "vanlifer" gathering they heard about on social media and got a taste of the kind of community they sought. Upon returning to San Diego, they decided to host their own gathering.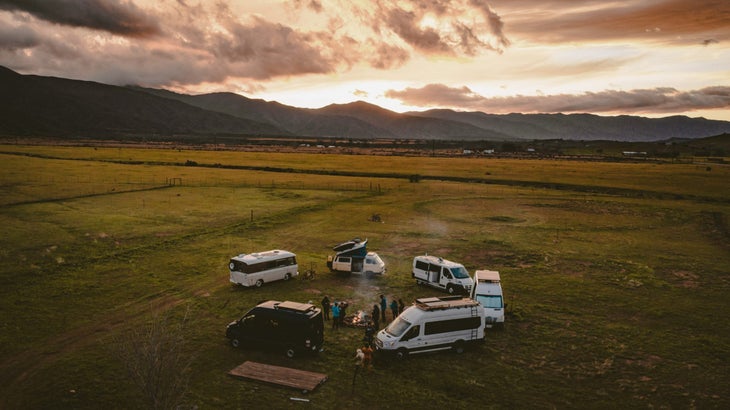 In March 2018, the couple founded two companies at the same time: SD Camper and The Vanlife App using their entire combined life savings. At SD Camper, they customized about 100 vans with kitchens, beds, and benches, and maintained a rental fleet of 15. The Vanlife App was a budding platform for travelers that addressed a real need: "The biggest problem was not people finding an RV or tent to rent," Acio said. "It was helping vanlifers find safe places to sleep and connecting them with like-minded people." A year later, the couple realized that SD Camper was taking time away from their first passion—connecting with people. So they closed their doors and Acio turned her attention to improving The Vanlife App with Shisler.
The Vanlife App
Acio didn't have the tech or coding skills to fully create The Vanlife App herself, but she knew she had a great idea, so she looked for resources. Through San Diego State University, she was able to participate in ZIP Launchpad, a startup incubator that taught her about business and product development. She received an initial investment of $70,000 from Andy Ballester, founder of GoFundMe, in 2019. She then entered Techstars, a startup accelerator, where she worked with a director who had a track record of helping female- and BIPOC-led companies.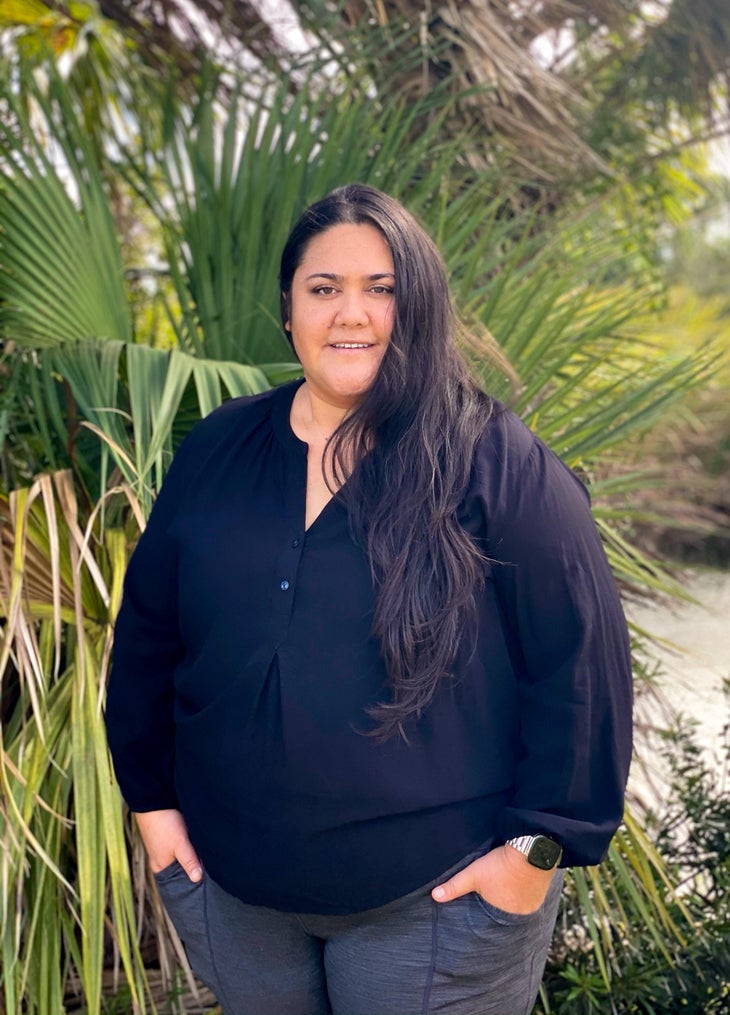 "If it weren't for the [Zip Launch Program], I would never in a million years have created a technology company," Acio said."I didn't think it was accessible. I don't know how to develop or code. I'm the person that you test an app on to see if it will work." 
While there are plenty of RV and camping apps like The Dyrt, iOverlander, and RVParky, The Vanlife App sets itself apart through community features that help users connect with other road-trippers through virtual and in-person events and in-app messaging with nearby travelers.
The app currently has over 30,000 approved parking and campsites in the U.S., Canada, and Mexico, each with detailed descriptions of the sites, a list of features (restrooms, showers, dump station, laundry, Wi-Fi, etc.), cost, directions, and ratings and reviews. About 90 percent of the content is user-generated. The growth curve has been steep: In January 2021, the app had 11,000 users. By March, it had climbed to 40,000.
Sekr: The Next Frontier for the Vanlife App
"During the pandemic, especially at first, so many public lands and private campgrounds shut down. There were people on the road traveling full time who had no place to go," Acio said. "So we ended up getting 100 properties to sign up to share their yard or driveway. It morphed into our new feature, Camp Share, which allows hosts to offer their driveway or land for travelers on the road."
Where competitors have sites that are $50 to $100 per night, Camp Shares are $35 per night or lower—and some are free.
Acio and Shisler are looking for more hosts and working to make Camp Share sites and campsites in private campgrounds, state parks, and national parks all bookable through the platform. They're also building a premium subscription model that offers additional information and features to members. Part of that membership will include being able to use a network of campgrounds for free.
In the next few months, The Vanlife App will get a new name: Sekr (pronounced "seeker").
"The definition [of a seeker] is a person, inquisitive by nature, in search of broader meaning and deeper understanding," Acio said.
Paying Attention to Marginalized Communities
The Vanlife App, soon to be Sekr, is focused on making the outdoors less lonely, more accessible, and more inclusive—and it does that through representation. 
"I'm very proud that I'm a queer, plus-size woman of color in the outdoors," said Acio."It's so important for us to have models to feel like we can exist in a specific industry or place, because it starts to diversify the narrative within the current leadership." 
Not only is Sekr women-founded and led, but over 60 percent of its employees are women, half are queer, and 40 percent are BIPOC. On social channels Sekr uses diverse images, takes public stands on social-justice issues, and uplifts "underestimated leaders in the outdoor recreation space by helping them host events and raising their platforms."
The founders integrate representation into the app as well, such as through a Native Lands overlay map feature. Acio and Shisler are exploring different ways to integrate badges that could denote campsites as "LGBTQ+ safe." 
Acio explained, "We have different needs and experiences, and the outdoor industry needs to serve [us]. Plus, it's profitable."
That said, Acio's main focus isn't to make money, but to change people's lives for the better. 
"We're not just an information platform. We're a place where you can find community and people to connect with, whether you're traveling full-time or part-time or you're a weekend warrior," she said. "With Sekr, you can find the people and events that are like you."