Outside Business Journal
Teresa Baker on DEI Efforts During the Pandemic
In these unprecedented times, the issue of diversity, equity, and inclusion in the outdoors has never been more relevant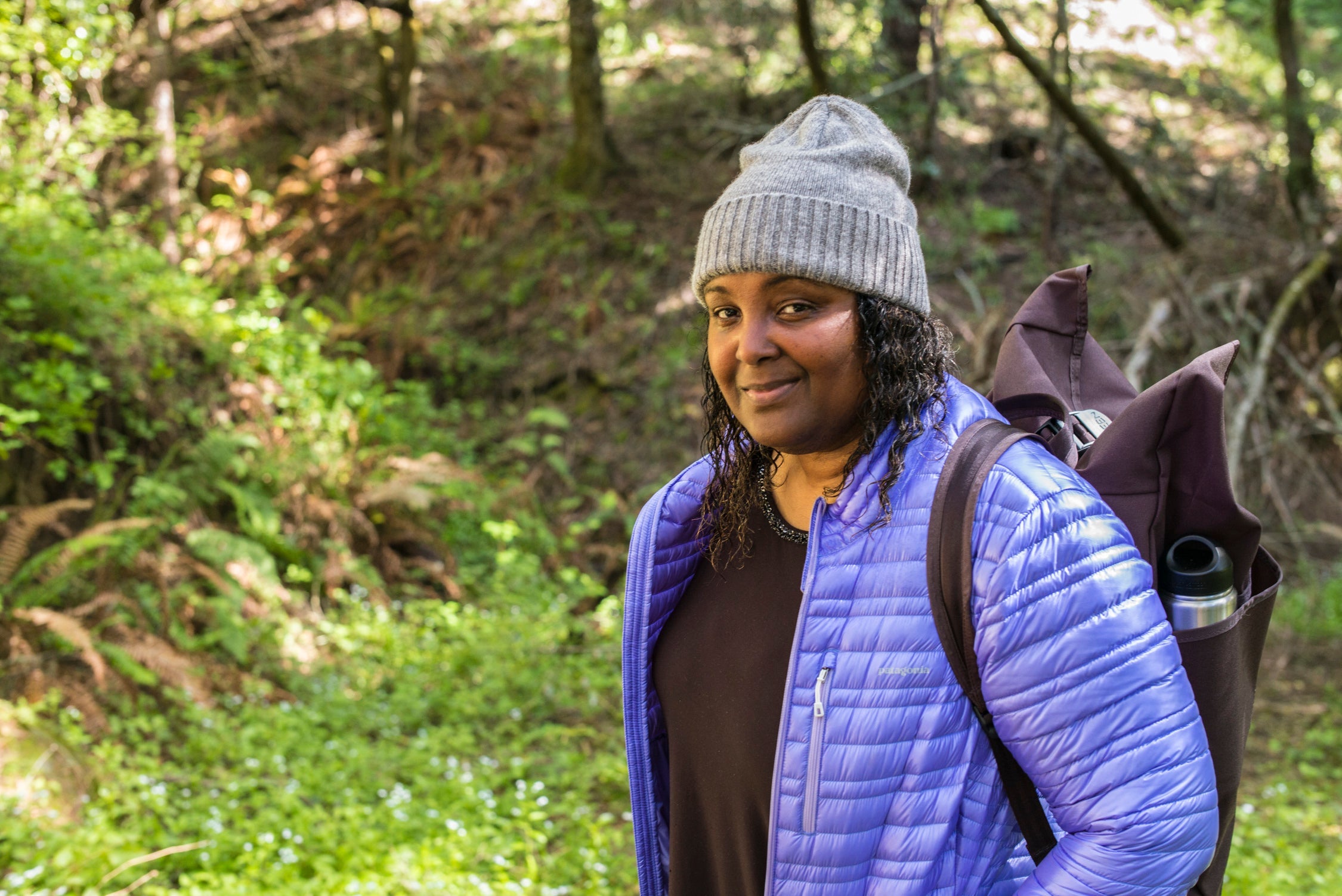 Heading out the door? Read this article on the new Outside+ app available now on iOS devices for members! Download the app.
It might seem that now, in the middle of a global crisis forcing layoffs and closures across the outdoor industry, issues unrelated to the pandemic, like DEI, are in danger of being overshadowed in the national conversation.
"Fortunately, that hasn't happened," said Teresa Baker, founder of the Outdoor CEO Diversity Pledge and the African American National Park Event. According to Baker, outdoor brands and organizations remain as committed to supporting DEI efforts as ever.
"It's odd that I continuously get these calls about whether DEI efforts are slowing down or being hampered," she told Outside Business Journal. "For me, that's not the case. I'm on the phone weekly talking to brands about DEI. The work is continuing. Perhaps it's slowed down a little in terms of journalists reporting on it. But it's continuing."
We spoke with Baker this week about DEI in the outdoor industry as the pandemic continues to reshape daily life.
It's encouraging to hear that brands are still focused on DEI even during the crisis. What kind of work have you done with brands and advocacy groups in the last few months?
Well, for one thing, we've continued to receive interest in the Outdoor CEO Diversity Pledge. We had two new companies sign the pledge yesterday, which will be announced soon. So it's clearly still on business leaders' minds. Brands are asking about ways to support underrepresented communities virtually, the same way they've taken other events virtual. From our side, we're continuing to communicate with brands as we always have—the questions we're answering are just a little different. I'm in constant communication with DEI advocates like Dr. Carolyn Finney, José González, Brown Girls Climb, and many others to make sure we're continuing to push forward. Everyone wants to make sure we don't fall behind just because there's a lot to distract from the goal right now.
Which brands have stood out as particularly good examples since the pandemic began?
Merrell always kicks ass in this department. DEI is just ingrained in the way they work. My friends over at Granite Gear are also setting a great example in continuing their DEI messaging and outreach through all this. I'm doing an Instagram Live event with them tomorrow. Patagonia comes to mind too with the release of their new film from Brooklyn Bell. Though it's not just these—lots of brands are stepping up. I think that's the biggest point: This is still a concern for people. That's what I'm seeing from online comments, from the Outdoor CEO Diversity Pledge website, and elsewhere. People are reaching out and speaking up to make sure DEI efforts are not pushed aside.
What would you say to those companies that have stopped focusing on DEI in favor of focusing on mere survival—keeping the doors open and the lights on?
I think it's legitimate to be concerned about survival. If you're not in business, you can't practice DEI efforts in the first place. But I will say that DEI work is always the easiest thing to push back on the agenda. That's always been the case. For those who are sincerely committed to this work, DEI is so ingrained into how they move forward and do business that it won't be a question of priorities. The pandemic hasn't made the basic idea of equitable inclusion more difficult to achieve. We want brands and companies to understand that coronavirus can't be an excuse not to work on DEI.
Do you feel the pandemic has disproportionately affected underrepresented communities?
Oh yes. The forces that affect that Americans in general will always be more extreme in our communities because resources are not spread equally. It has a lot to do with resources—and also information. I've heard lots of stories about medical information being dispersed unequally, with far less making its way into underrepresented communities.
What efforts have you seen in your own community to support those groups that are disproportionately affected?
Here in the Bay Area I'm seeing a lot of catering companies providing meals and transportation companies making sure our elders can get to doctor appointments or the grocery store. Our signatories on the Outdoor CEO Diversity Pledge have also stepped up in a huge way, and they're obviously very focused on making sure resources are distributed equally. Some of our signatories are even reaching out to connect with each other and collaborate on relief efforts. Moosejaw just donated 1,400 hats to a small organization in the Bay Area that turned them into face shields. That was facilitated because of the relationships built around the pledge.
What can the rest of the outdoor industry, not just brands, do to promote DEI efforts right now?
I think it's very import for people like yourself and other editors at outdoor publications like Backpacker and Outside to share your thoughts on DEI from a personal perspective. I'm thankful that you guys reach out to us for interviews, but I always want to see more opinion-editorial content. As underrepresented communities, what assurance do we have that you're still thinking critically about this from a personal standpoint, not just reporting on it? People are always hearing from us, the DEI advocates. But we also want to hear from everybody else. That's important at a time like this.