Outside Business Journal
This Is What Inclusive Apparel Looks Like
With a focus on sustainability, transparency, and inclusivity, here's how the Canadian outdoor brand Alder Apparel is nailing women's outdoor clothing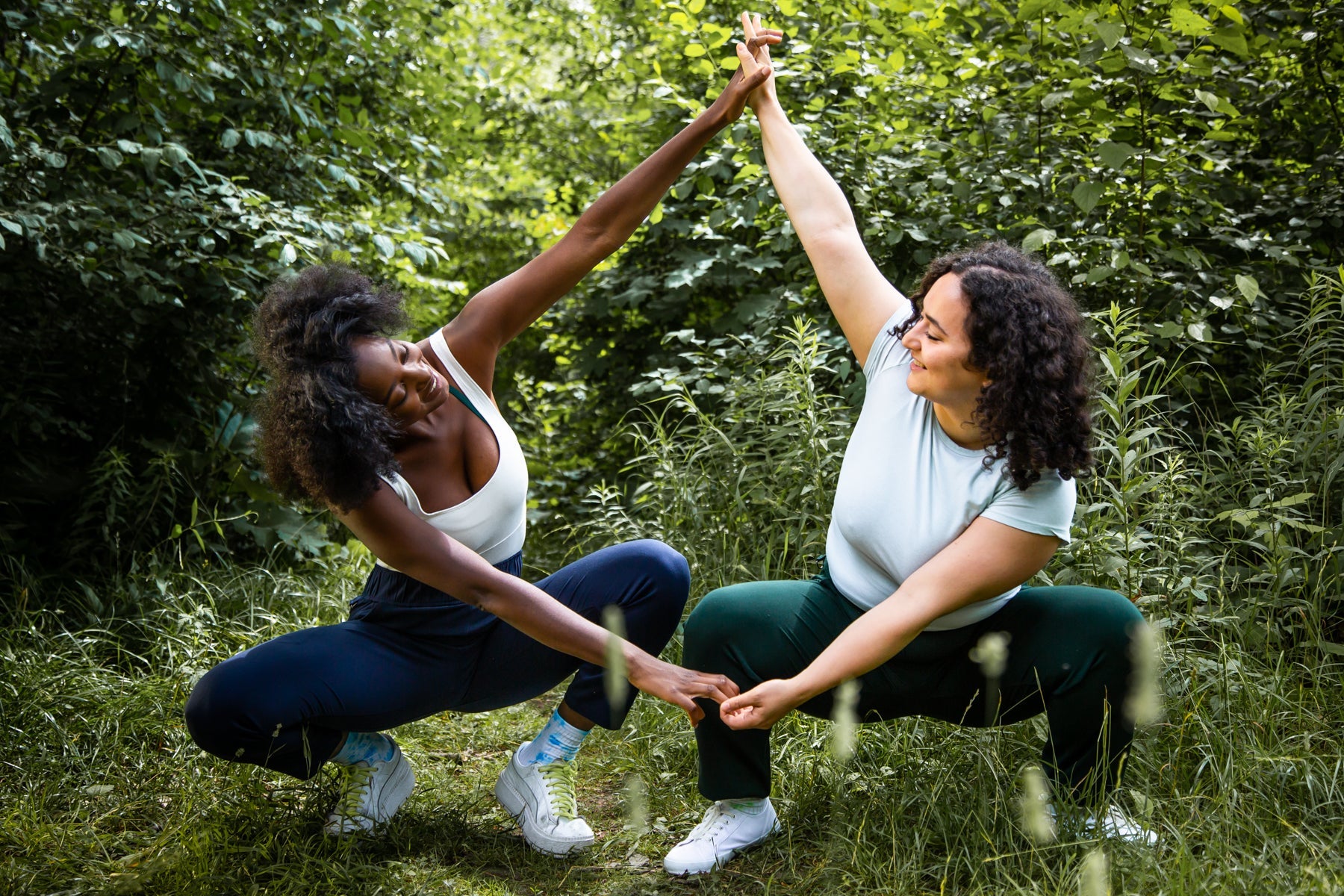 Heading out the door? Read this article on the new Outside+ app available now on iOS devices for members! Download the app.
Naomi Blackman and Mikayla Wujec, the 31-year-old co-founders of Alder Apparel, have been friends since childhood. Before founding the Toronto-based women's outdoor clothing company, Blackmen spent a decade working in marketing, including at the retail chain Joe Fresh. Wujec's background is as a researcher, sustainability consultant, and National Geographic Explorer. During her time working outside, Wujec grew frustrated with what she saw from the outdoor apparel industry, particularly how brands spoke to women. She came to Blackman, who had her own qualms with fashion marketing, and proposed they start a company.
"From a values perspective, we saw that there was a real exclusive mindset around outdoor brands for women," said Wujec. "You always see this hyper-performance, super-fit individual climbing a mountain and we just thought that getting outdoors was so much more than that."
The duo positioned Alder Apparel as a brand unlike anything out there, one that would appeal to millennials by showcasing the industry's diversity and the myriad ways women can be outdoorsy. In 2019, they launched a Kickstarter for their first product, the Open-Air Pant, and the response was overwhelming: The company exceeded its $20,000 CAD goal by more than $170,000 CAD. A year in, the company has three products, hundreds of five-star reviews, a devout social media following, and a healthy bottom line.
What's the secret to Alder Apparel's success? Here are five things that set the Canadian brand apart.
Inclusivity Is Built into Alder Apparel
In the United States, 60 percent of women wear a size 16 or above, but most brands only offer sizes up to 14. Blackman and Wujec found that statistic appallingly un-inclusive, but also downright dumb from a business perspective.
"In the fashion industry—from supplier relationships to pricing models to retail setups—everything is based around excluding a certain end of the population, referred to as 'plus-sized,' from being a part of the everyday buying experience," said Blackman. "It's a choice that makes no sense."
From the beginning, Alder Apparel offered up to a size 4X and the company is in the process of furthering its range to account for height differences as well. When asked about recent moves from traditional brands to offer plus-sized backpacks and extended sizing, both Blackman and Wujec acknowledge that it's great to see change, but that it can sometimes come off as inauthentic.
"It's a complex feeling. On one hand, it's important to celebrate the movement going forward," said Wujec, pointing out how awesome it is that Gregory tapped Jenny Bruso of Unlikely Hikers to help develop its new product line. "But we're also seeing more players who are late to the table, who aren't going about it in the right way and are doing it do just save face. Customers are smart. They know when a brand is bullshitting them and when they're not."
Even for companies that change their tune, it can be hard to make customers forget the feeling their brand once elicited. Alder Apparel has based its whole model on actions speaking louder than words, never limiting colors or style options due to size differences and always positioning itself simply as an outdoor brand for all women.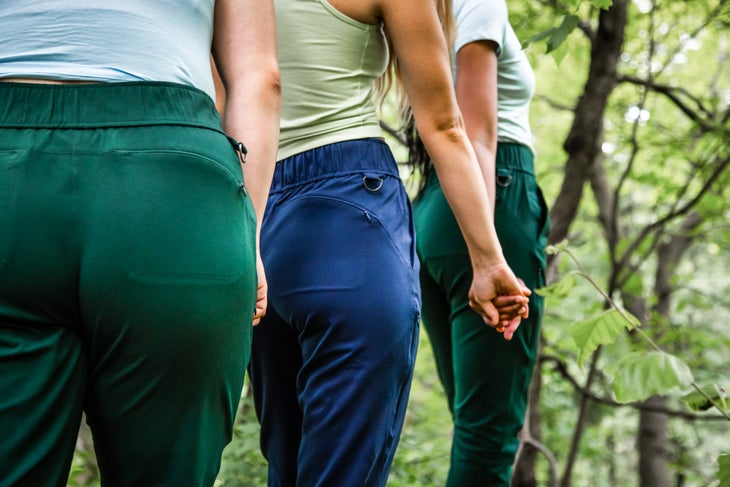 Alder Apparel's Factory Workers Are Part of the Team
Go to any traditional outdoor apparel website and you'll be hard pressed to find details about where its products are made, let alone photographs of its factories. Alder has made a point of partnering with ethical, transparent factories and providing details about them on its website.
"My background working in apparel gave me insight into how much people were keeping their factory conditions hush-hush—just not being as transparent as they could be—and how much consumers were craving that transparency," said Blackman.
Some outdoor brands aren't comfortable opening up the hood and showing the reality of their supply chains. Alder Apparel is confident in its partners and wants customers to see it all.
"We view our factories and any external body of individuals that we work with as being part of our team," said Wujec. "Our factories are our long-term core partners. We're developing those relationships to understand what they need to operate better, but also sharing their performance as sustainable manufacturers to grow that whole side of the economy."
Alder Apparel Focuses on the Next Generation
Two of Alder Apparel's core values are "leave it better than we found it" and "invest in the next generation."
Alder has carefully sourced its fabrics and provides extensive details on what makes them sustainable. When they aren't able to use a sustainable fabric—like the small amount of spandex in the trims—they're honest about working hard to find replacements.
"We're committed to sustainability not only from an environmental standpoint, but also in a more holistic way," said Wujec. "Whether that's through the wildflower seeds we send to customers to provide for pollinators or giving back through donations to organizations that support women in the outdoors, we feel we have a responsibility to make things better for those who come after us."
Blackman added, "The reason we like the idea of investing in the next generation versus just innovation is because it focuses on who's coming up next and not blindly seeking growth at the cost of future generations on this planet."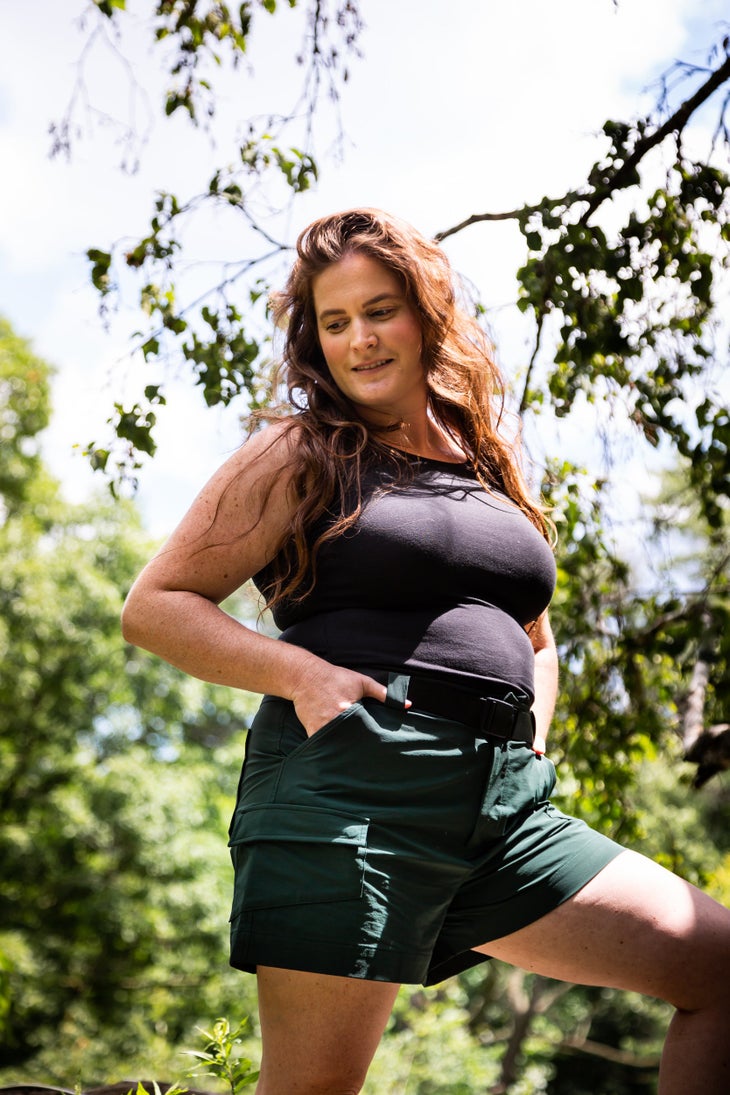 Alder Apparel's Marketing Is Diverse and Authentic
Women of all shapes, sizes, colors, and ages are represented on Alder Apparel's social channels and in its studio shoots. If a customer wants to see an actual model wearing size 2X and compare her measurements to the model's, Alder's website makes it easy.
The ambassadors and influencers the company works with are also diverse and authentic. They often give actionable tips for those who feel ostracized by the industry—always showing there are multiple ways to be outdoorsy.
Wujec puts it simply: "We support, feature, and work with diverse voices to normalize diversity in the outdoors."
Alder Apparel's Clothes Are Mindfully Designed
A company could take all of the above steps and none of it would matter if it didn't also nail the products. Alder's line is intentionally small and was created to tackle what Wujec and Blackman felt the industry lacked in terms of fit and fun.
"At a product level, we had frustrations," said Blackman. "It seemed like women always had to choose between leggings or pants with weird stitching—products that didn't necessarily feel like they were designed for a women's body."
You'll never see Alder aggressively pushing more product out into the world. "We practice mindful design, so we want to make things that people actually want and need," said Wujec. The brand continues to crowdsource ideas for new products, which leads to items that people are craving and that fit a wider range of bodies. For example, Alder's inaugural product, the Open-Air Pant incorporated design feedback from 600 women, leading to its high waist, reflexive strips, a D-ring for clipping, and many pockets.
"We have big goals—being a household name for five generations of women," said Wujec. "We're here to transform the outdoor industry."