Outside Business Journal
Burton Snowboards Founder Jake Burton Carpenter Dies at 65
The father of snowboarding paved the way for the sport's growth, and advocated for the sport's access in resorts and for women in the outdoors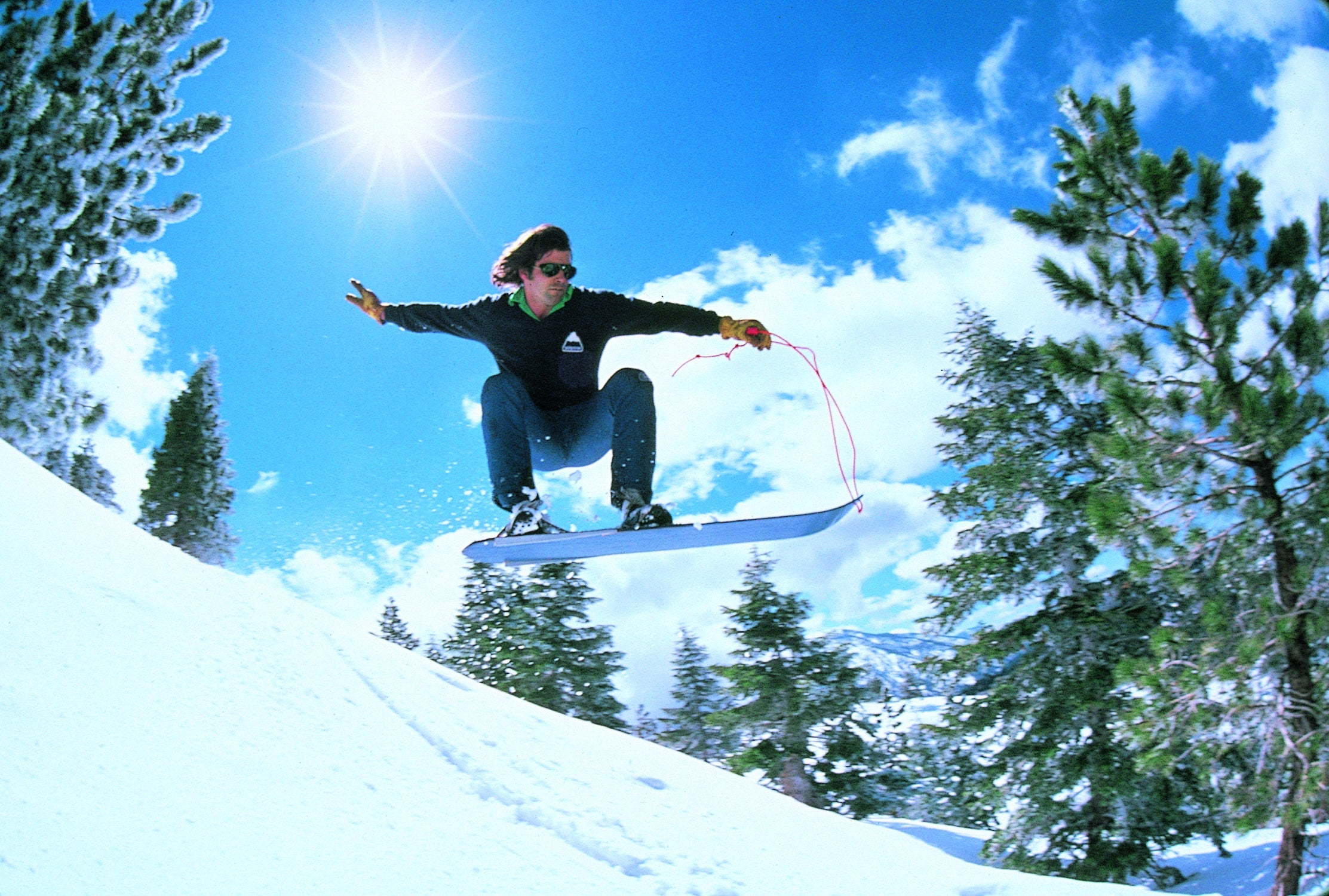 Heading out the door? Read this article on the new Outside+ app available now on iOS devices for members! Download the app.
Snowboarding wouldn't be the sport and community it is today if it wasn't for Jake Burton Carpenter. The OG snowboarder and founder of Burton Snowboards died on Wednesday night at age 65 from a recurrence of cancer.
Employees learned of his death through an email sent by co-CEO John Lacy and Burton announced his passing in an Instagram post on Thursday morning.
"It is with a very heavy heart that we share that Burton founder Jake Burton Carpenter passed away peacefully last night surrounded by his family and loved ones as a result of complications from recurring cancer," said Lacy. "He was our founder, the soul of snowboarding, the one who gave us the sport we all love so much. Ride on Jake."
In the '70s, after a car accident derailed his efforts to join the ski team at the University of Colorado Boulder, Carpenter started riding a Snurfer, a single ski with a rope attached to the nose invented by Sherman Poppen. Inspired by the new way of gliding on snow, Carpenter created the first modern snowboard and founded Burton Snowboards in 1977.
"I like to say we stand sideways and look at the world a little sideways," Donna Carpenter, his wife, told OBJ in February 2018.
Today, Burton is the most prolific snowboarding company in the world. Carpenter helped grow the sport into a multi-billion dollar industry. Not only does his company produce boards, it also has a robust line of bindings, boots, outerwear, bags, and other gear. It's fair to say that most people, even those who don't ride, know the name.
"I started out riding on a Burton in 1982," said Jeremy Jones, snowboarding legend and founder of Jones Snowboards and Protect Our Winters. "It was the first snowboard I ever saw. I found it in a general store that Jake had probably directly sold to. It wasn't like I had this rack of snowboards to choose from."
Jones says Carpenter will be remembered for his lifelong advocacy of the sport. He campaigned for ski resorts to open their lifts to snowboarders and see them as more than troublemakers in baggy pants. He also helped organize the first U.S. Open Snowboarding Championship in 1982 at Suicide Resort. The sport debuted in the Olympics in 1998 in Nagano, Japan and has been a mainstay ever since.
In its four decades, the brand has sponsored many professional athletes, from Jones to Shaun White to Chloe Kim to its current team of young up-and-comers. It also created The Chill program in 1995 to provide children with the opportunity to learn to snowboard and the Learn To Ride program in 1998 to make it a family sport.
"Burton is a powerhouse in the industry," Jones said. He and his staff in Truckee, California, are snowboarding on Friday in Carpenter's honor."They have been the significant leader of snowboarding and I've been in awe seeing what they've done…Snowboarding is still this really special, intimate sport and Jake has helped set that compass."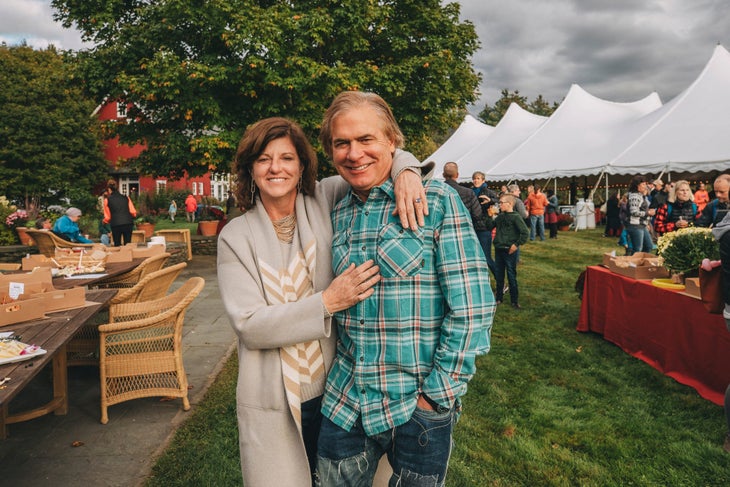 Carpenter was also known for valuing having women in positions of authority and leadership. He took the last name of his wife, Donna Carpenter, when they married in 1983. She serves as the co-CEO with Lacy. The privately-held company also works closely as a Peak Partner with Camber Outdoors, the advocacy group formerly known as Outdoor Industry Women's Coalition.
Camber marketing and communications director Olivia Omega, in a statement, said, "…Our hearts are with Jake's wife, Burton co-founder and co-CEO, Donna Carpenter who has served on the Camber Outdoors Board of Directors since 2015. Both believe that the spirit of inclusion and leadership are vital to the well-being of Burton, and that women must be an indispensable part of the management team at outdoor companies. Jake and Donna became our Camber Outdoors family over the years. And we are thankful. The impact of Jake's life's work will live on."
Carpenter resided in Stowe, Vermont, and was inducted into the U.S. National Ski and Snowboard, Vermont, and Colorado Hall of Fames. Over the years, he battled and survived a series of health issues, including pulmonary embolism, Miller Fisher Syndrome (which left him paralyzed for a while) and testicular cancer in 2011.
Earlier this month, he wrote to employees to tell them that his cancer had returned, but that he was hopeful. Employees contacted by Outside Business Journal on Thursday said they were devastated.
"Jake was not just a pioneer in snowboarding, he was my boss for 15 years and a personal friend," Nick Sargent, president of Snowsports Industries America, wrote in a newsletter. "
"As an industry, we owe a debt of gratitude to Jake. He played a huge role in the inspiration and transformation of the winter industry. Snowboarding has brought youthful energy, innovative technologies and invited an entirely new generation of winter enthusiasts to the mountains. I know I speak on behalf of SIA and the entire industry when I say that our thoughts are with Donna, George, Taylor, and Timi during this difficult time, and I find solace knowing that right about now, Jake is making endless powder turns, smiling the entire time."
Our hearts go out to his family, friends, and staff. Whether you're skiing or snowboarding or just getting outside this weekend, do it in Carpenter's honor.
Trending on Outside Online