Outside Business Journal
5 Questions for Maine's New Office of Outdoor Recreation Director
The state became the 13th to establish a government-level office charged with promoting outdoor recreation and business
Heading out the door? Read this article on the new Outside+ app available now on iOS devices for members! Download the app.
Six months have passed since Carolann Ouellette was hired to lead Maine's Office of Outdoor Recreation and based on the support from Governor Janet Mills and other in decision-making roles, it sounds like she'll be around for much longer. Ouellette's post and office will soon be housed in the Department of Economic and Community Development. Technically, the budget has not passed yet, but it'll be a major surprise if it doesn't.
Maine is the 13th state to establish this type of office, right behind New Mexico and Michigan. Word is that New Hampshire and California are working on offices of their own. Ouellette filled us in on what's been happening in her neck of the woods.
Different state offices have different directives. What is Maine's office charged with?
I'll focus on leveraging Maine's assets and outdoor recreation heritage to grow the outdoor recreation economy, and also to help build Maine's recreation brand. Maine's got his strong brand in the outdoor recreation industry, but how do we continue to elevate that and work together with private and public sector partners? I'm focused on strengthening the economy, getting economic development entities and the leaders in those areas to consider outdoor recreation as a viable sector that's a driver, and building relationships with our natural resource agency partners, universities and schools, nonprofits, businesses, and more. We're still trying to get input from the industry for specific priorities so that ultimately I can build a strategic plan, set some goals.
Why now? How did it come together?
The office had been in discussion, I think, when I talked to Luis Benitez back in 2015 about the concept. But it was really a small group of outdoor product manufacturers and retailers that formed an organization called Maine Outdoor Brands—that was the final push. They started really small in 2017 and they're not close to 100 in about a year and a half. Maine has this longstanding history and heritage of not only getting people into the outdoors, but by making the products that they needed to make that outdoor experience really good. Not only is it helping build businesses to provide that experience, but it's about helping build the businesses for those that are making the gear and selling the goods.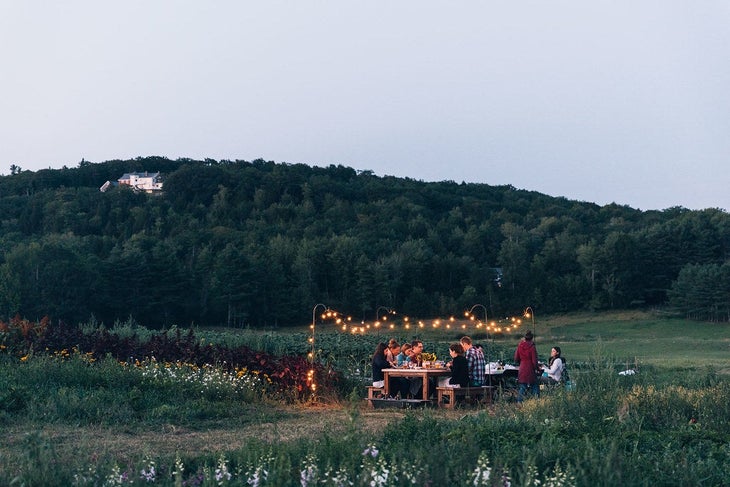 How do your values and experience align with this new position?
It's really interesting as you look even further back in my history. I moved to Maine, got involved in the rafting industry, ran a raft company and guided for a while, worked at Sugarloaf for a while, and then worked as the director of the Maine Office of Tourism for a number of years—in which the office will be a division—and then went to Maine Huts and Trails. I have the tourism perspective and experience running a nonprofit that's really focused on outdoor recreation as an economic driver, but also building the whole conservation and stewardship ethic and encouraging people to live healthy active lifestyles. The people who I met across the philanthropic and conservation communities weren't necessarily the people I met at the Office of Tourism, so my network has really expanded. I am learning the scope and scale of outdoor recreation more broadly. It is a great learning experience because I made connections there that are certainly helping build support for this initiative.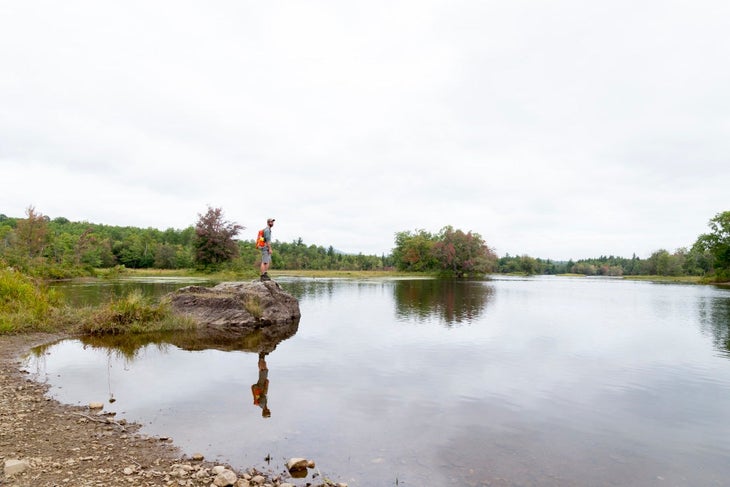 Tell us what's awesome about Maine.
Maine is in a fairly unique place. Just about everything you can think of happens here because we're four seasons, we're coastal, and we've got mountains and lakes. For winter activities, there's everything from ice fishing, snowmobiling, snowshoeing, cross country and downhill skiing, and ice boating. We've got an incredible interconnected snowmobile system and some great ski areas. I love winter and that was probably because I worked a lot in the summer rafting so I had more free time to explore.
In the summer, people take advantage of the incredible amounts of trail networks and all the water. With the terminus of the AT and the 100 mile wilderness, hiking is really big here along with fishing and boating. Water is a big deal here. Being along the coast, we've got great surfing, sailing, sea kayaking. Unique to Maine, we have the Maine Island Trail, which is a kayaking trail. We also have the Northern Forest Canoe Trail, which runs through New York, Vermont, New Hampshire, and ends in Maine, which includes the Allagash Wilderness Waterway.
What's Maine's status with signing the Confluence Accords, the collective of other states with these types of offices? 
We actually haven't officially signed. We're hoping to do that at the next opportunity. The group of outdoor recreation directors in place across the country is just such a remarkable collaborative team, so I've been engaged in all the monthly calls. What a super resource and support network. It's quick check ins with people who have been at this ahead of Maine and some that are almost in the same timeframe as Maine. Some of us are experiencing the same challenges and opportunities. Everyone's really willing to give time and share insights and stories. I think that's really where the strength of that group comes in. And ultimately, the more that that group continues to grow, obviously the stronger voice we have collectively at the national level.
Trending on Outside Online