Outside Business Journal
Mystery Ranch Is Launching Its First Full Climbing Line
Co-owner Dana Gleason shares about the brand's official commitment to climbers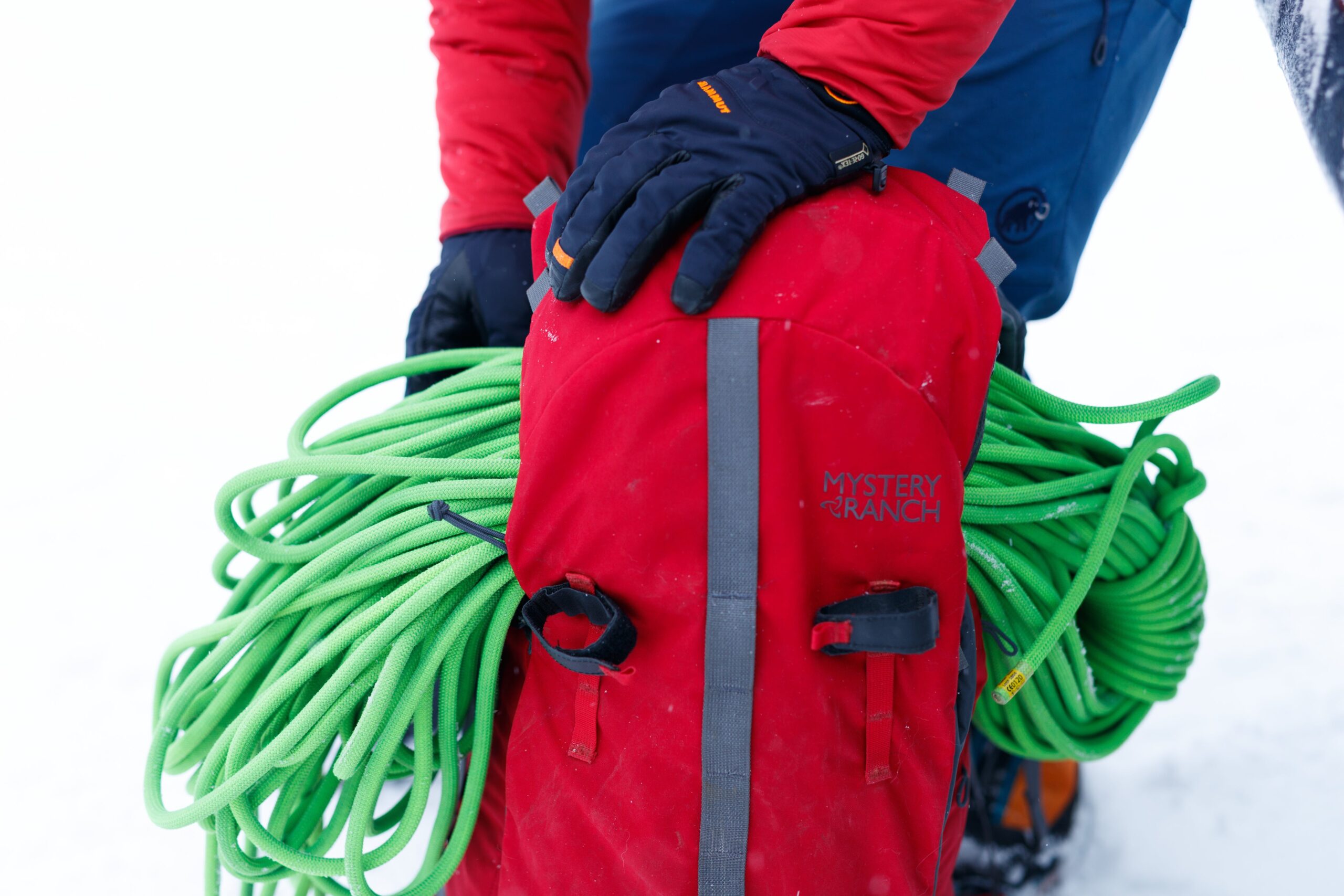 Heading out the door? Read this article on the new Outside+ app available now on iOS devices for members! Download the app.
Dana Gleason was stirred in 2000 from an early retirement from the pack-making business when his daughter asked him to design her a new hip sack. Along with his longtime business partner, Mystery Ranch was founded to provide load-bearing equipment to members of the military, firefighters, law enforcement, as well as hunters, skiers, travelers, and hikers. On August 13, the brand officially added climbers to the list.
Over Mystery Ranch's two decades, Gleason said, climbers have adapted the packs for their vertical needs. They even released a few for ice climbers. But the brand's designers are taking what they've learned from their other customers about carrying heavy loads to officially commit to the entirely new—and niche—category for them.
In an interview with Outside Business Journal this week, Gleason shared more about what Mystery Ranch has in store for climbers.
Why get into the climbing category now?
Climbing and skiing have always been things that we support. They were the reasons that I was out in the outdoors in the first place. In terms of raw numbers and the size of the marketplace, climbing is not that enormous. But it is so essential to who and what we are that there was no question that once we had something to say, as in something to make, we knew were going to come out with a complete line of climbing packs for single-pitch, multi-pitch, and ice/mixed routes.
You sew most of your packs here in the U.S., right? Tell us about that commitment to U.S. manufacturing and how it sets you apart from other pack companies.
We do about half of our total volume "Built in the U.S." But if I'm being frank about it, if we sold U.S.-built versions of the climbing packs, the prices would almost triple. We really looked hard at trying to bring the outdoor business back into the U.S., but the labor price differentials are enormous. We pay a living wage here. We are paying 100 percent of health insurance. We just put in a 401k. Our people are able to make a career. That's not the way it is at most companies. We're kind of old fashioned.
We do produce our wildland firefighting stuff in Vietnam and the Philippines, but we also have our own production facility here. Most outdoor companies have a space in a strip mall or an office building and they have good space for marketing, customer service. They may or may not have someone with a sewing machine to do repairs or evaluate returns. I have 50 people at sewing machines here, a full cutting system, and 16 people doing the design work for climbing, skiing, outdoor, backpacking, wildland, and more.
Does that mean you've avoided the tariffs on Chinese imports?
Yes. We don't build in China. We had a little experience building in China about 15 years ago and we just didn't really have enough control over what went on so when we really started developing our Asian supply chain in 2012, we avoided China and most Chinese materials as much as we could. China in many ways has been an easy place for a lot of people do work. Tariffs are making that harder. But Vietnam and the Philippines have been great places to work for us and they do awesome work. We spec every single material and have absolute understanding and control of what we are doing. It means we are working with our suppliers in Vietnam as peers, not as customers.
You also build packs for the military and wildland firefighters. How does that help you create climbing packs?
Our military, medical, and wildland side of the business has made us pay a huge amount of attention to the ergonomics of carrying and organizing a load. Those people must be able to take complex objects in and out one-handed, not looking at things, and not having anything fall out. It translated beautifully into being able to organize a rack and a rope. I think people will discover the ease of use of the new climbing packs. Everything is built so the climber isn't inconvenienced by hanging vertically or unbalanced.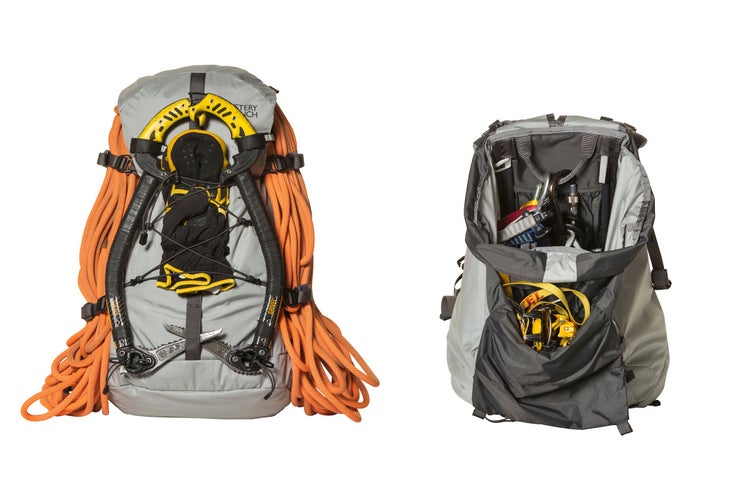 So what do the Scepters offer climbers that other climbing pack companies can't?
Before now, we figured that our three-zip daypacks could be adapted easily for climbers. They're built to be ripped open. But even though they allow you full access, we didn't have a good way to attach a rope. The top-loader Scepters make that easier and better. The lid opens from the body side of the pack so that if you're on a hanging belay, you can just clip the pack in and easily catch everything instead of fighting the lid. You can clip stuff on the upper inside of the pack so it's all there and ready to be pulled out one-handed. We've also done a lot of work to make them as light as possible and strippable, so you can get a nice clean profile if it has to go through a tight spot.
New packs for Spring 2020 are the Skyline 17 and 23 and the Tower 47. They're built so you can organize large amounts of gear easily, whether you're in a vertical position or out in the horizontal just organizing things for the climb itself.
Now that the first part of the line on the market, how are you feeling?
It's really fulfilling to have a new generation in a world where a whole bunch of old farts are asking us to bring back the Bomb pack—the seriously serious mountaineering pack we built at my Dana Design company in the '80s and '90s. It was built for conditions back then, not for the harder levels of climbing that are fully accepted now—the stuff that people coming out of gyms are expecting to do. It's a different world now and our folks are building these packs for this current world. Tradition is nice, having history is nice, but only as a launching pad for what people are doing now.