Outside Business Journal
The First Specialty Retailer to Hire a Full-Time Diversity Manager
Outdoor Gear Exchange, the widely loved independent retailer in Vermont, has hired a full-time diversity professional to manage the company's inclusion practices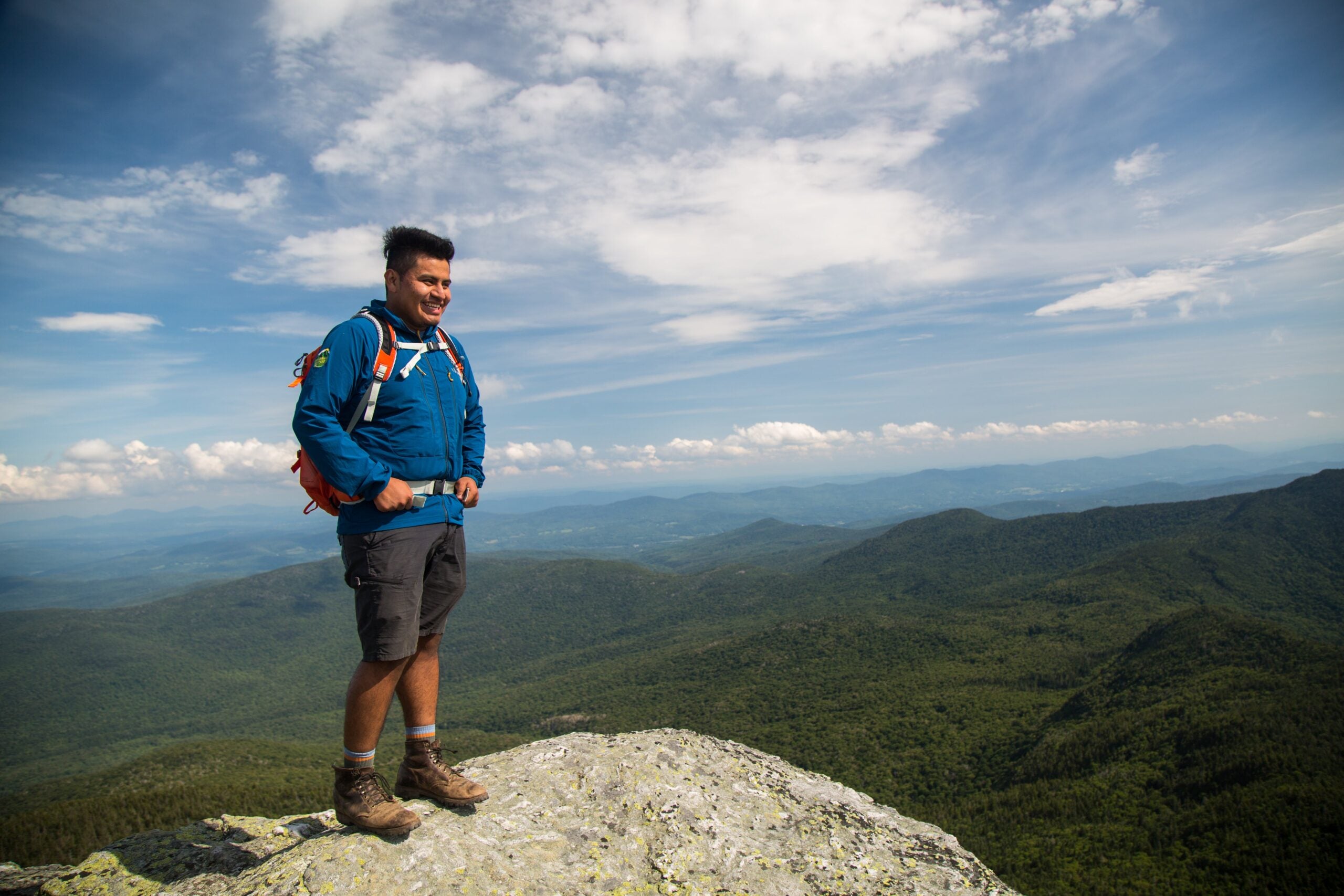 Heading out the door? Read this article on the new Outside+ app available now on iOS devices for members! Download the app.
In the last few years, full-time diversity, equity, and inclusion (DEI) managers have become more and more common in the outdoor industry. From big conglomerate players like VF Corporation to forward-thinking individual brands, businesses in our space are starting to recognize the need for diversity executives working alongside other C-suite leaders to ensure that companies are not only profitable and well run but also inclusive, fair, and equitable for all employees.
Usually, these DEI managers work at larger organizations that have the resources to fund them. They're much rarer at small boutique brands, and virtually unheard of in one sector that forms a cornerstone of our industry: specialty retail.
Outdoor Gear Exchange recently made headlines as the first independent outdoor retailer to hire a full-time DEI manager to oversee the company's diversity and inclusion practices. The newly appointed leader, Miguel Reda, is a longtime employee of OGE who transitioned to his new role late last month. OBJ caught up with Reda this week to ask about the new position, projects on the horizon, and his hopes for the future of DEI in the outdoor industry.
When did OGE decide to hire a full-time DEI manager?
In early June, as the Black Lives Matter protests were starting, OGE made a public statement of support like many other businesses in the outdoor space. That statement motivated the team to start thinking about how racial justice relates to OGE as a retailer and the outdoor industry more broadly. We starting asking ourselves what we could do to fight for greater equity and inclusion. We wanted to find an effective way to take action that would make a positive impact, so we started brainstorming. The store directors met to discuss that goal, and the idea for the position grew from there.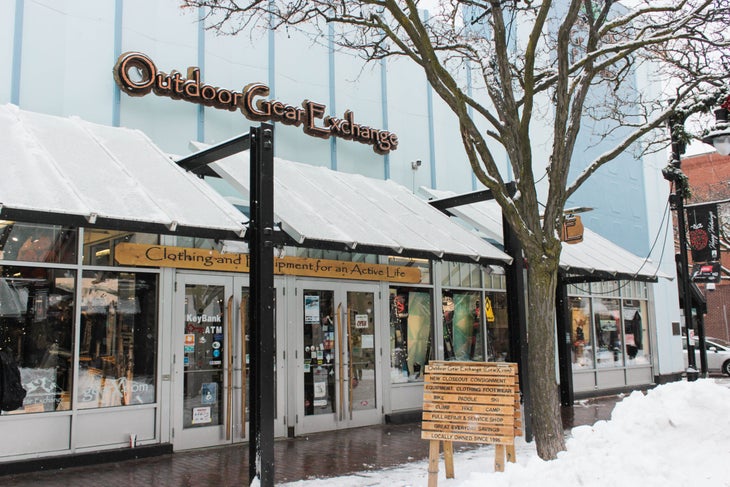 How were you chosen?
I've worked for OGE for the last several years as the department head for men's apparel. When the BLM movement started to pick up this year, I made an internal document for OGE that company leadership could reference if they needed resources for getting involved. The document had suggestions for store policy changes, a restructuring of the hiring process, other actions that we could take. I think that put me in a position to take on this work full time.
Do you know of any other independent gear shops that employ a DEI manager?
I personally don't. Larger retailers like REI have done a lot of diversity and inclusion work, but looking around at local, smaller shops, it's hard to find specific positions that deal with diversity initiatives. I would say OGE is in a fairly unique position because, while we are a local shop, our name is well known throughout the industry and we have a pretty big team of roughly 140 employees. We have a decent amount of resources that we can use to form a position like this.
What's diversity makeup of those 140 or so employees currently?
Out of that number, I think we have five staff members who are people of color. That's probably even higher than average in the industry, unfortunately, but proportionately we obviously have a ways to go.
What will your day-to-day work look like in this new role?
I'll be transferring from sales-oriented work to this new role in Employee Experience, which is basically our HR department. Day to day, I'll be managing various DEI initiatives as well as working with our marketing and event coordinator to focus on community building around these initiatives. It's going to start with looking at ourselves internally and assessing how we can change our culture for the better. We're a pretty inclusive place to work already, but there's always room for improvement.
I'll also be in charge of bringing our diversity efforts outside the store into the Vermont community. Pre-pandemic, we used to partner with a little climbing gym in Burlington, Petra Cliffs, for LGBTQ+ climbing nights on the last Friday of every month. Those are the kind of initiatives we want to bring back and expand—programs that build community outside the store. With this transition, we'll have a lot more room to create change with efforts like that.
You mentioned a desire to revamp OGE's hiring practices. How will you go about that?
In outdoor retail, there's a big focus on hiring people with outdoor field experience. Tons of retail workers are hired for their experience as guides, NOLS leaders, that type of thing. Hiring for that reason is definitely necessary, but I want to shift OGE's model to include other types of experience as well. We need to consider things like work ethic and other retail experience on a level playing field with outdoor experience. When you step back and look at it, that will actually do a lot for diversity. We hear all the time that the outdoors are not uniformly welcoming—many people of color and people with different gender identities can't get lots of experience in the outdoors as guides or trip leaders because the outdoors aren't welcoming of them in the first place. Making the outdoors more inclusive is one way to bring more diversity into outdoor retail, but it also needs to come from hiring practices—not weighting so heavily for intense backcountry experience.
What are your long-term goals as DEI manager?
We're really trying to integrate DEI into the fabric of OGE—not just at a superficial level through something like a marketing campaign. If you look at the outdoor industry as a whole, a lot of companies have accomplished a similar goal with regard to sustainability. For many companies, sustainability is absolutely fundamental to their business. That's a big goal of mine—to make diversity and inclusion absolutely core to the business of OGE. That's going to require a lot of internal, behind-the-scenes work, reevaluating ourselves to improve our culture and our practices.
I also want to build our DEI work into our culture such that everyone on our team knows we're in it for the long haul. A lot of companies focus very heavily on one-off initiatives like diversity trainings, which I think are really effective, but if that's all you're doing for diversity work, that's not going to build lasting change in your company's culture—not to mention in the industry more broadly. Your diversity practices have to be something you continually reassess and re-evaluate. You can't just go to one cultural competency seminar and expect to leave knowing everything there is to know. You have to remain open to learning from others in the industry and working with different groups to initiate change on an ongoing basis. So I guess you could say my long-term goal for OGE's diversity work is making sure it stays long term in the first place.