Outside Business Journal
Patagonia Encourages Shoppers to Buy Used Gear This Holiday Season
The company's new "Buy Less, Demand More" campaign prompts customers to consider secondhand alternatives to new gear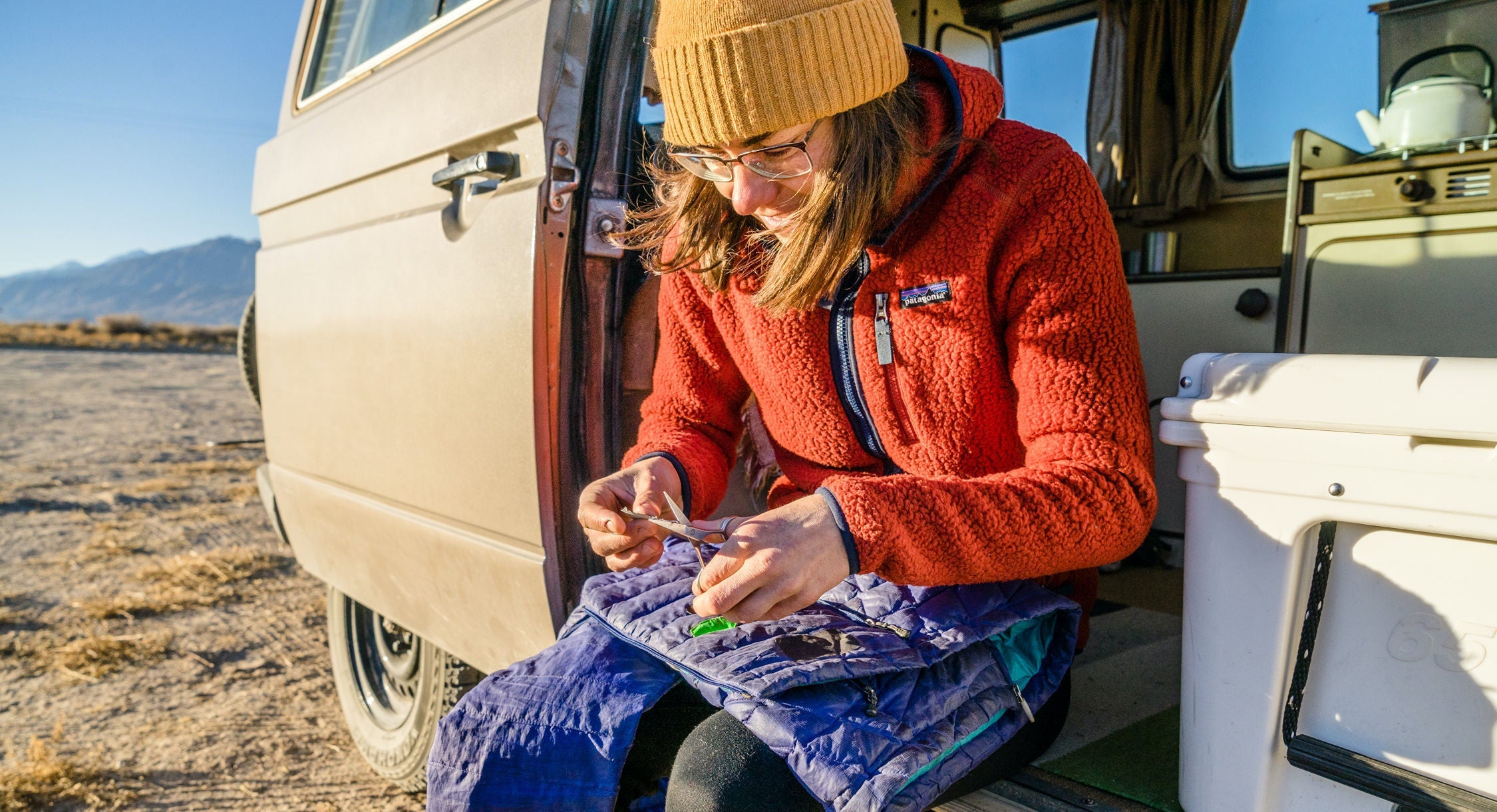 Heading out the door? Read this article on the new Outside+ app available now on iOS devices for members! Download the app.
At this point, it's something of a tradition in the outdoor industry: Every year on Black Friday, just as predictably as shoppers outlay vast sums of cash for new gear, we can all count on Patagonia to release an attention-grabbing sustainability campaign encouraging them to do the opposite.
In 2011, the company debuted its famous "Don't Buy This Jacket" ad in The New York Times. In 2016, it donated 100 percent of Black Friday sales to environmental nonprofits. And in 2019, it matched all donations to environmental groups through Patagonia Action Works, the brand's grassroots activism platform.
This year, the company has launched a new campaign, "Buy Less, Demand More," that puts the focus on used gear and encourages demand for pre-owned outdoor products.
How Patagonia's New Initiative Works
The concept is simple and hinges on two principles laid out in the campaign's name: encouraging customers to buy fewer new products and boosting demand for products made sustainably—using recycled material, regenerative organic cotton, and fair-trade production practices.
Perhaps the most notable feature of the initiative is a button Patagonia has installed on its website that allows shoppers to easily compare new products with used alternatives. The new "browse used" button takes shoppers to Worn Wear, Patagonia's brand-operated marketplace for secondhand gear.
"No other company is selling used alongside new items and this exciting new development is our latest commitment to keeping our products in use longer," said Patagonia's VP of global sportswear, Helena Barbour.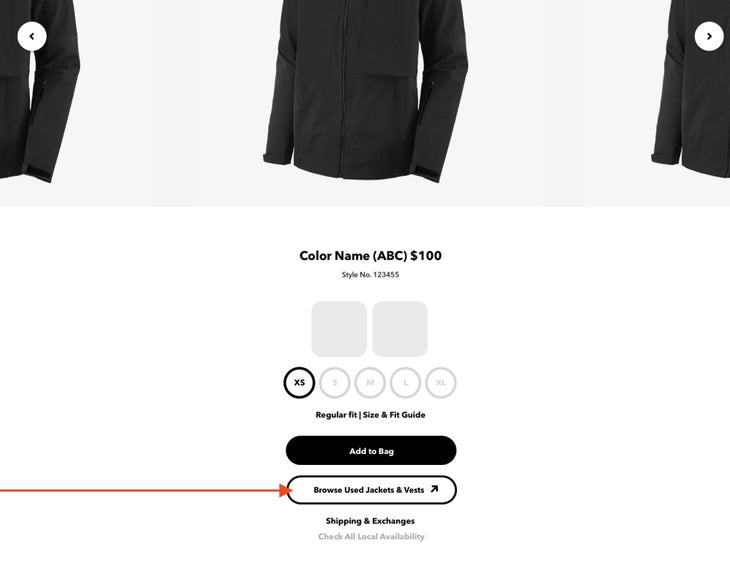 "Patagonia's Worn Wear program is a celebration of keeping our gear in use longer," wrote Ryan Gellert, the company's chief executive, in a blog post announcing the "Buy Less, Demand More" campaign. "Buying a used garment extends its life on average by 2.2 years, which reduces its carbon, waste, and water footprint by 73 percent."
The second facet of the campaign focuses on education, calling on consumers to demand more of three things in the apparel industry: regenerative organic cotton, fair trade production practices, and recycled fibers. Gellert wrote a detailed analysis of the importance of these demands in a Medium post published last week.
"Today, we stand on the precipice of a climate crisis to which the fashion industry—and Black Friday itself—have undoubtedly contributed," he wrote. "Our message to citizens everywhere is: You have the power to change the way clothes are made. In simple terms, Buy Less, Demand More."
Patagonia declined to comment on how the new push to sell used gear is expected to impact the company's bottom line. Whatever the change, it's sure to be at least moderately significant. The company confirmed that Worn Wear had the largest sales week in its three-year history after the new "Buy Less, Demand More" campaign was announced.