Outside Business Journal
Plastic Impact Alliance Spotlight: Nikwax Keeps Plastic Usage Cyclical
The aftercare company keeps gear out of landfills and focuses on doing the same with plastic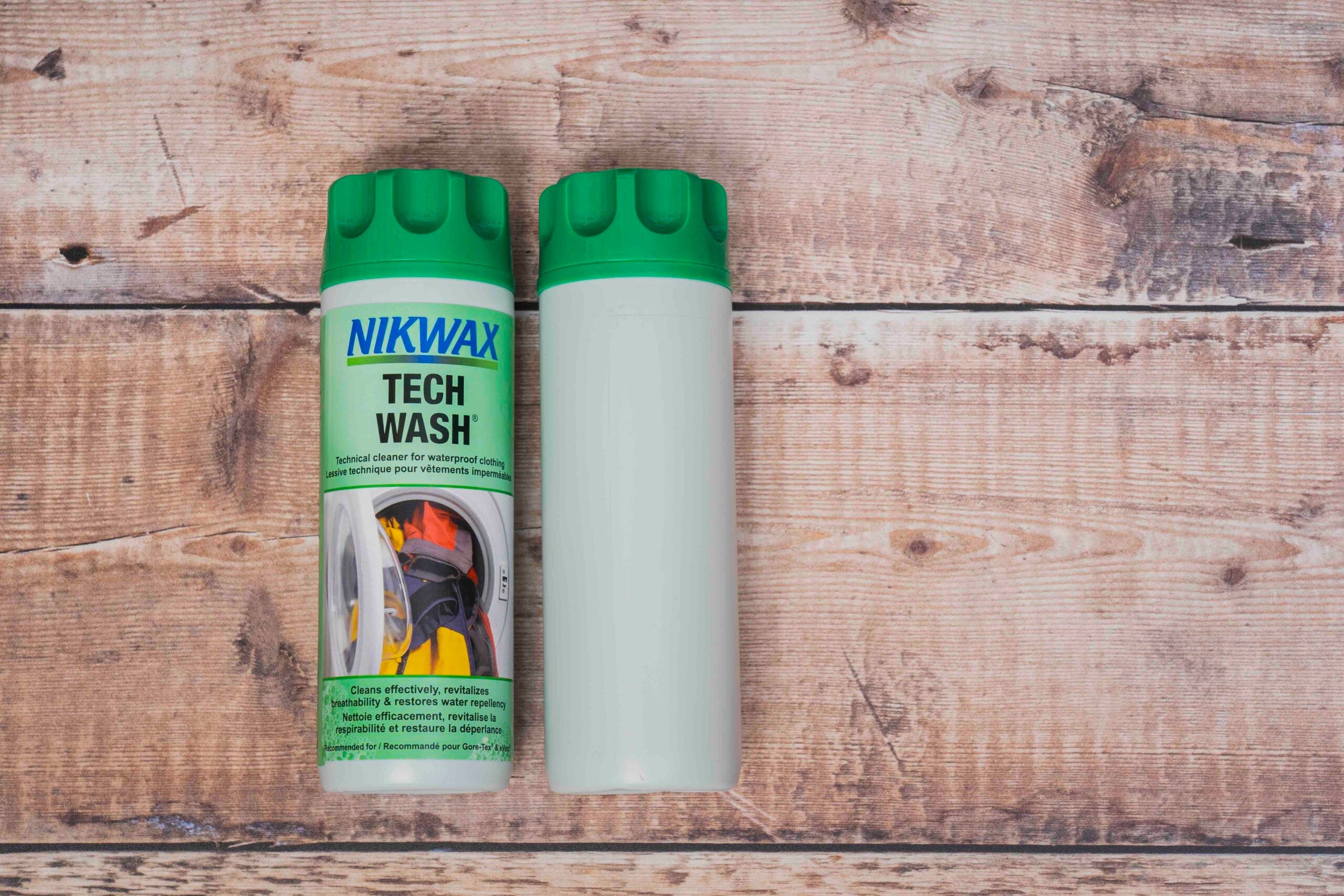 Heading out the door? Read this article on the new Outside+ app available now on iOS devices for members! Download the app.
In the Ballard neighborhood of Seattle stands a four-story, dark wood building with lots of windows. The Pacific Northwest sun shines down on a rooftop succulent garden and a deck of solar panels. The building is the new U.S. headquarters of waterproofing and aftercare company Nikwax, and like all of Nikwax's products, it was designed with sustainability in mind.
"Sustainability is a big focus for us," said Heidi Allen, vice president of marketing at Nikwax. "We wanted to land in an office that encompassed those values, and also offered our employees a good place to work."
The new headquarters, which employees began using in March 2021, runs completely on renewable energy. Behind those full-length windows and dark wood, Allen and her team works on another sustainability goal: cutting plastic consumption. From the milk jugs in the office fridge to the company's manufacturing sites across the U.S. and Europe, Nikwax is scrutinizing every piece of plastic in its supply chain.
Banishing Virgin Plastic
Nikwax is in the middle of a multi-year crusade against virgin plastic. In 2018, the company conducted a corporate plastic footprint survey to identify where virgin plastic in its supply chain was coming from and how best to reduce its overall plastic consumption across operations. The report investigated every inch of Nikwax's plastic use.
"We had two main areas that we wanted to address: reducing the use of virgin plastics we took in, and reducing the single-use plastic that we put back out into the world," Allen said.
Most of the product Nikwax makes come in liquid form—the company is known for its waterproofing solutions—so bottles are necessary for transport and consumer use. According to the report, bottles accounted for 68 percent of Nikwax's total plastic use, the remaining percentages coming largely from packaging tape, spray heads, and bottle caps. 
Finding an alternative to virgin plastic for these bottles was the company's first goal. Nikwax landed on recycled plastic for its new bottles; the company also considered plant-based plastics, but worried about the damage to the environment both from the feedstock the plastics are derived from and their end-of-life. Bioplastics perform similarly in the environment to virgin plastic, as environmental engineer Jenna Jambeck detailed in National Geographic's examination of bioplastics. If it ends up in the ocean, a plant-based plastic bag might fragment, but won't break down.
After determining that it would use recycled plastic, Nixwax faced a new challenge. The company needed a supplier to produce bottles made completely from recycled plastic but the bottles also had to fit into Nikwax's production infrastructure. 
"Trying to find alternatives that fit with our existing filling systems and such was a big pain point," Allen said.
Nikwax eventually partnered with Dutch manufacturing company Flestic B.V., and results were immediate. In the company's first year after the footprint report, Nikwax saved 170 tons of virgin plastic—enough to fill more than 2,000 garbage bags or about 20 20-yard dumpsters. 
Switching the bottles to recycled material cut a massive chunk of the company's virgin plastic intake, and there are more cutbacks ahead. By the end of 2021, Nikwax expects 90 percent of the plastic it uses to be recycled. 
The Road to 90 Percent
The biggest step towards that goal will be switching bottle caps, which account for about 20 percent of Nikwax's plastic use, to recycled plastic. The company needed to figure out how to make the colored caps with the grey-tinted recycled plastic while keeping the color specs the same, but Nikwax expects to get there by the end of this year. At the same time, the company is also examining its crannies—searching for minor sources of plastic to change or eliminate, such as moving from plastic packing tape to paper-based.
Because the liquid product ships in bottles, Nikwax is generally able to avoid using polybags—those clear plastic bags that pose one of the outdoor industry's biggest waste issues. Unfortunately, there's a big exception: certain distribution companies, including Amazon, require Nikwax to encase its products in polybags anyway. In these instances, Nikwax turns to commercially compostable polybags to avoid using virgin plastic.
"It isn't the best solution, because it does require municipal composting," Allen said. "We tried to find the best available polybag solution that wasn't virgin plastic."
So-called "biodegradable" polybags present their own issues—the bags only break down under certain conditions, requiring specialized facilities to degrade fully. In the U.S., these commercial composting facilities are few and far between—according to a 2019 BioCycle report, only 185 exist across the country. Recently, companies have been experimenting with more sustainable solutions to the polybag question.
Continuing the Cycle
Ensuring plastics actually get recycled after they leave Nikwax's facilities is the other side of the sustainability coin. Recyclability of outgoing materials inevitably relies on consumers to take initiative and recycle plastic themselves. Allen acknowledged that while emphasizing recyclability is important, recyclable plastics may only be as good as the awareness the company is able to instill in its customers.
"The bottles are recyclable, but we can't come to your house and make you put it in the recycling bin," Allen said.
The bottles carry a stamp on the label, letting customers know they are recycled and recyclable. It's a visual reminder that Nikwax hopes will help the bottles end up back in circulation as recycled plastic. 
Nikwax's current goal is to make 99 percent of the plastic leaving its facilities recyclable by 2023. The bottles, caps and spray heads are currently all recyclable, meaning much like the company's intake of virgin plastic, the progress made toward this goal will be in minutiae like outgoing packaging tape, garbage bin liners and pens. 
For a company founded on the notion of sustainably extending the lifetime of gear, all this attention to plastics is logical, said Allen. 
"It aligns with our company's focus on consumption reduction. Whether we're talking about gear or plastics, we're using less new material and less stuff ends up in landfills."