Outside Business Journal
Skier and Industry Friend Sam Coffey Dies at 29
The outdoor industry is mourning the loss of the athlete and PR professional who emitted coolness and compassion in every situation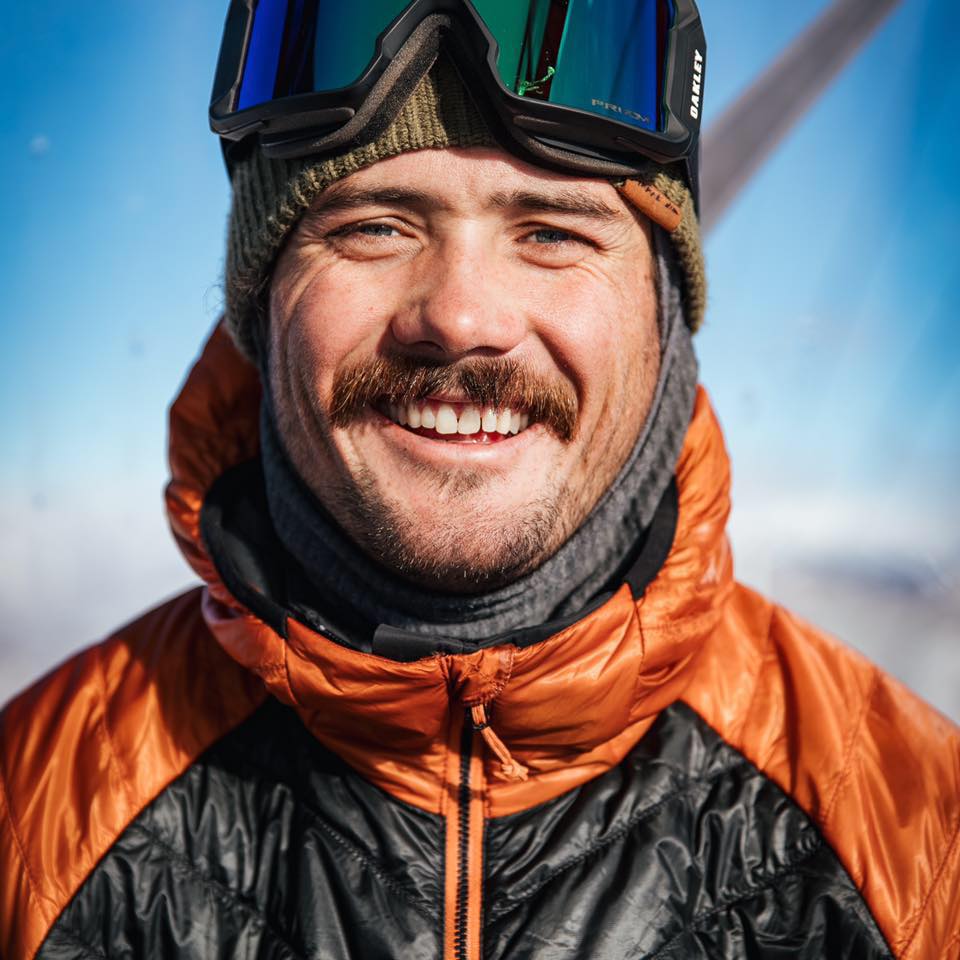 Heading out the door? Read this article on the new Outside+ app available now on iOS devices for members! Download the app.
One of the outdoor industry's bright stars, Sam Coffey, died unexpectedly on Monday after suffering a series of strokes last week. He was 29.
The Aspen Times reported—and confirmed through Olympic ski racer and Coffey's longtime friend Wiley Maple—that the skier suffered a stroke while in Mexico on a surfing vacation. Maple told the Times that Coffey woke up one morning with a headache, took a nap later in the day, and then collapsed. He was rushed to the hospital, where he died after experiencing additional strokes.
Coffey had an unmatched energy that drove people to his side in hordes, all of whom he welcomed with open arms and a big smile. Everyone who knew him loved him, and everyone who didn't know him wished they did. His death has rocked an entire community.
"Simply put, Sam Coffey was undeniably magnetic," said Zach Berman, director of strategic partnerships at Storm Mountain Media.
The Man, the Myth, the Skier
Coffey started his career in the outdoor industry at Backbone Media in Carbondale, Colorado, in 2014 before he was hired by Brian Holcombe to work at sister agency, rygr, as its second employee. He was an account manager for clients such as Arcade Belts, Salomon, and Strafe. "We had what felt like the perfect opening for him to work on three brands that spoke to the core of Sam Coffey," Holcombe said. "He was the user group, he was the brand fan, and he was the perfect fit."
Growing up in Aspen, it was no surprise that he was a proficient skier. He skied as a member of the Aspen Valley Ski and Snowboard Club's alpine ski racing program and even co-founded a local ski group, The Freaks. He went on to ski for the University of New Hampshire, where was twice named an NCAA All-American.
"I've never skied with someone who has found speed so naturally as Sam," Holcombe said. "The power and grace and fluidity and freedom that he brought to the mountain was unlike anything I've seen before or since. He was the perfect embodiment of skiing."
Backbone and rygr have a "powder day policy," in which once a week you could get outside until 1 P.M.—as long as the work was made up. Coffey took full advantage of the perk. "Skiing on powder days [with him] was a magical experience because he knew the hill so well," Holcombe said. "He knew the perfect progression of how ski patrol opens the hill. He knew exactly where to be and when to seamlessly explore the whole mountain and get fresh tracks wherever he went. That was his home."
Coffey left rygr in April 2018, a few months after his father, Joe Coffey, died at age 64 after a ten-year battle with cancer. Holcombe said Coffey needed to take a "walkabout" to heal, and he made immediate plans to ski as many big lines as he could in Chamonix.
Joe Johnson, the alpine and nordic brand manager for Salomon in North America, said that, though Coffey was a beautiful skier, he will be remembered for a lot more than his sport. "Sam had the innate ability to connect with anybody, anybody, on any level," Johnson said. Whether it be the pro or the first-time skier, the editor of Powder Magazine or the intern at Freeskier Magazine, Coffey found something to talk about. He was magnetic, not only in that people were drawn to him, but also that he was drawn to people.
Johnson added, "There is not a single person who met Sam who won't remember the exact interaction they had."
Eric "Hende" Henderson, at Meteorite PR, said he and Coffey spent time together on chairlifts and at Powder Magazine's annual film dinners, and they both shared a love for telling stores. "Sam was a man of integrity generosity and humility," Henderson said. "From turning boards on cold snow or sharing product knowledge Sam always had a smile that was contagious and addictive. Born and raised in the mountains Sam per trade that lifestyle to everyone he encountered. He will be missed deeply in the outdoor and mountain community."
Scrolling through the endless posts and comments about Coffey's death, it's apparent how much he meant to the industry and it's almost as easy to feel you know him yourself through their stories. Shred in Paradise, Sam.