Outside Business Journal
Should Outdoor Brands Embrace TikTok?
TikTok is one of the fastest-growing social media apps in the world. It might be time the outdoor industry got on board.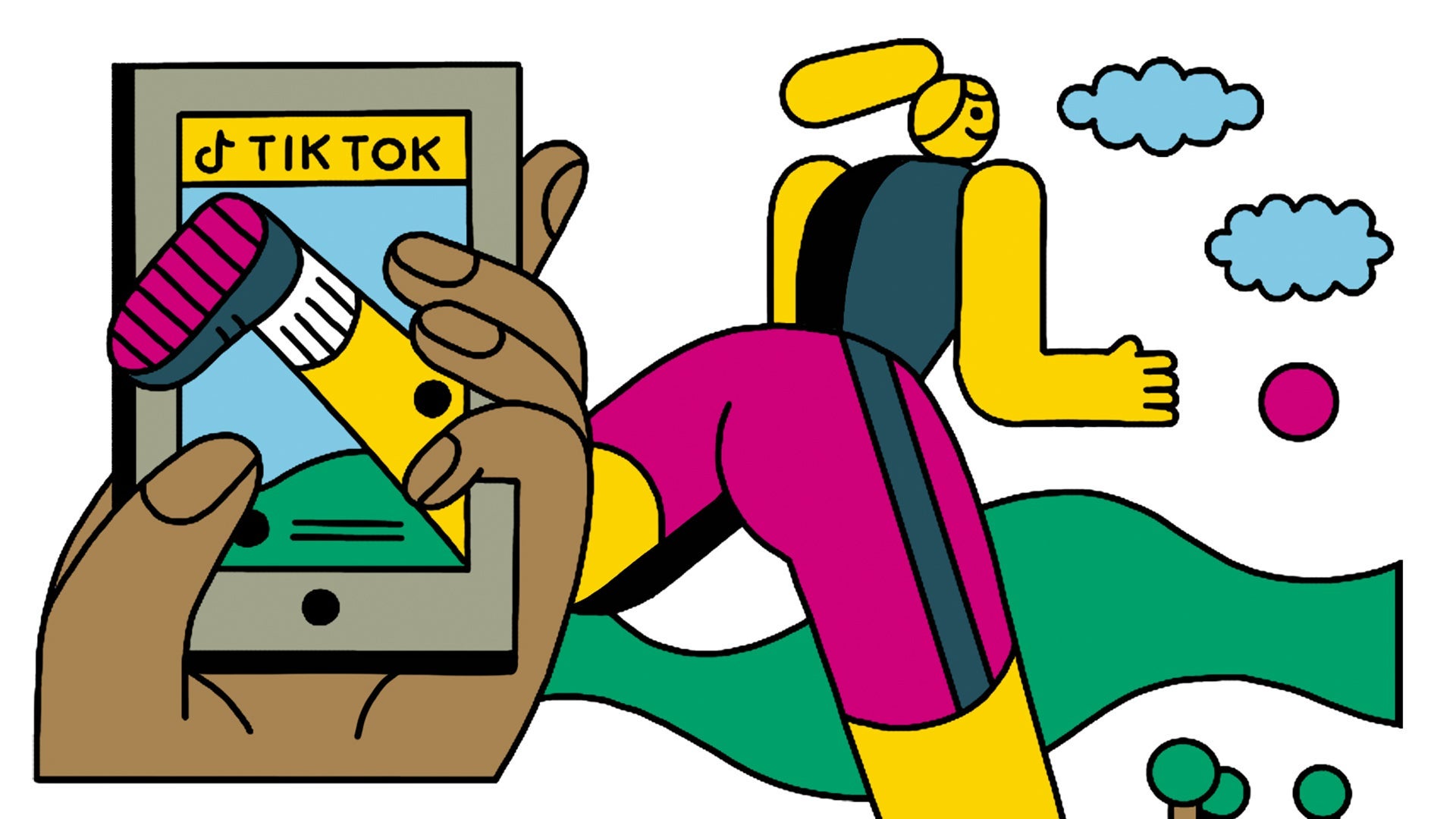 Heading out the door? Read this article on the new Outside+ app available now on iOS devices for members! Download the app.
When Zoe Bommarito first opened the TikTok app with the new National Forest Foundation (NFF) account, she had no idea what she was doing. As NFF's then marketing manager, she thought the short-form video-sharing platform could be useful for outreach (she left the job last December). Within two weeks, a basic reel she posted went viral and she awoke to 25,000 followers overnight.
Just over a year later, that number has more than doubled to 62,000. "In the last few years, our audiences have stagnated on Facebook and Instagram, so that kind of growth was unprecedented for us," Bommarito said. "Right away we realized that TikTok is a powerful tool."
Founded in 2017, TikTok is projected to surpass 1.5 billion active users by the end of 2022. In just five years, that's 50 percent more users than Instagram reported in its first eight years. This despite counter-efforts from giants like Google and Meta (formerly known as Facebook), which tried to mimic TikTok by adding similar features, like Instagram Reels.
In fact, TikTok has seen 43 percent growth since competitors launched the copycats. The secret: unfiltered creativity that's low on pretense, high on fun. Think recording features like green screen, duet mode, a "stitch" option to incorporate other users' content, and a wide array of music for business accounts. These are the underpinnings of a platform that thrives on originality and imagination rather than perfectly curated (read: misleadingly flawless) photos.
While compelling, the data only tell half the story. The second piece of the app's power lies in its massive social influence, so strong that McDonald's tapped a trending TikTok personality to help reimagine its iconic logo for a digital rebranding. And once-struggling late-'90s "it" brands like Abercrombie & Fitch have enjoyed a recent renaissance thanks to Gen Z TikTok activity hyping up nostalgic trends.
In fact, a bulk of the country's 2021 viral trends (alternately hilarious, dangerous, and highly inadvisable TikTok challenges) originate on the app, and a majority of users prefer TikTok's "For You" feed to Instagram's "Discovery" tab since it provides a more customized layout.
Yet a quick glance shows that the outdoor industry is sorely missing from the platform. Sure, you can find some brands with a cursory search, but not many post on a regular basis—if at all—and follower numbers are lackluster.
Salomon is one of the few actively using TikTok. As the ski/hike/run brand's global head of social media, Adrien Marchand, said, "A lot of people still think it's the app for teenagers who like to dance in their parents' living room." But in just nine months, Salomon has accrued more than 109,000 followers and amassed more than 2 million engagements.
By contrast, the brand's Instagram account boasts a million followers but saw 10 percent fewer engagements during the same time period. While follower counts look good on the surface, engagement metrics (likes, shares, comments) are a better indication of a brand's success.
With both Gen Z and millennial audiences dubbing Instagram too staged, TikTok's adoption of on-the-fly, unretouched moments as its bread-and-butter content offers outdoor entities a golden ticket to reach younger audiences who want to adventure when, where, and how they want, scenery and Insta-worthiness be damned.
Said Bommarito: "TikTok values authenticity." Still need convincing? The hashtag #TikTokMadeMeBuyIt has reached more than seven billion video views. "Show up and live your brand values," she said. "The organic growth will follow."