Outside Business Journal
Trend Report, Part 1: Tough Is the New Green
If you're serious about sustainability, nothing is more eco-friendly than products that don't need replacing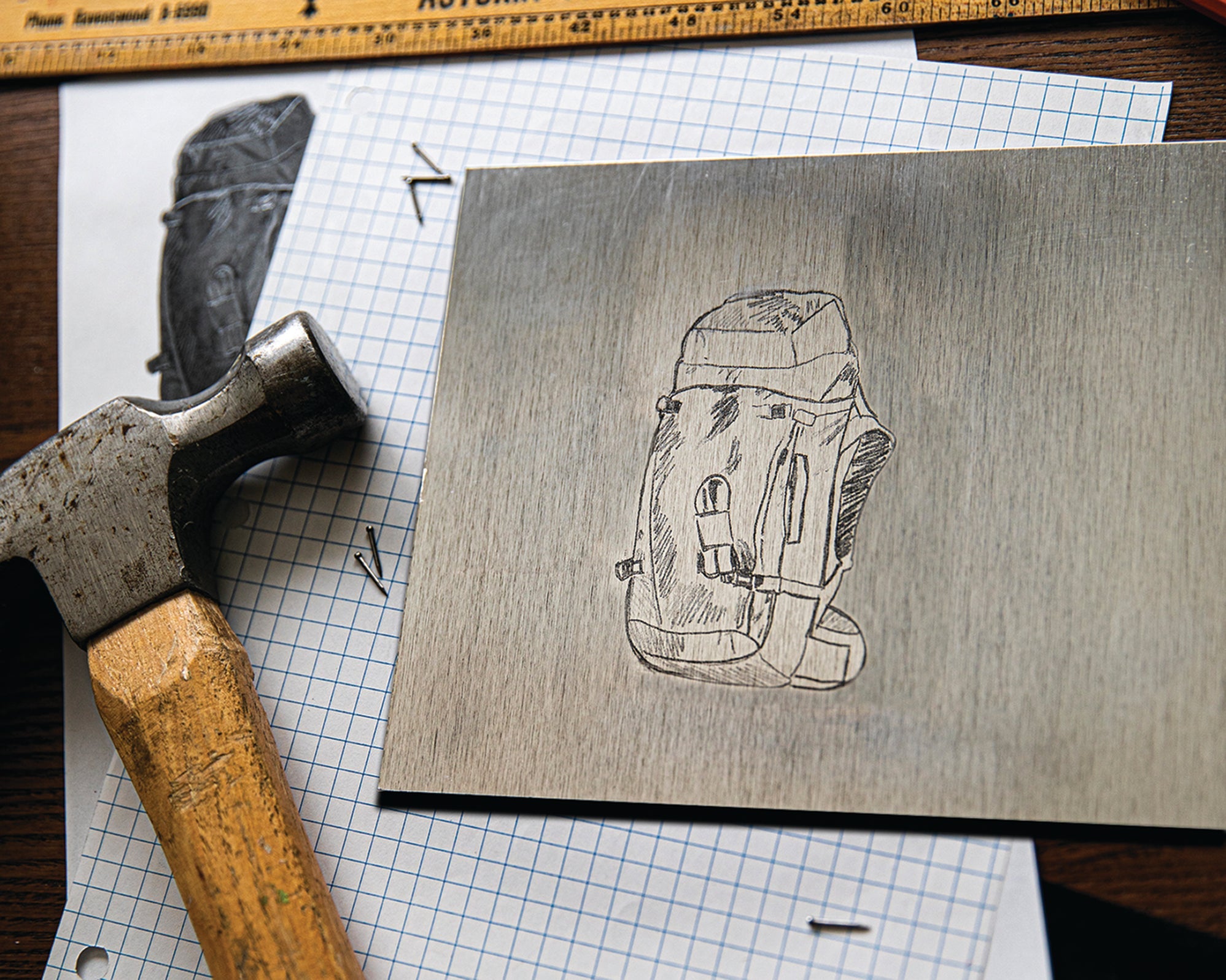 Heading out the door? Read this article on the new Outside+ app available now on iOS devices for members! Download the app.
Strictly speaking, you don't need to justify making durable products for the outdoors. "It's just the right thing to do, to make equipment that isn't going to fail in the field," said Mystery Ranch project manager Luke Buckingham, speaking of the brand's legacy of producing long-lasting packs.
That design ethic drove the early evolution of the outdoor industry, and while it's still embraced by many brands, we've also seen a trend toward flimsier fast-and-light gear, as well as influence by the broader consumer culture that favors everything new. But as more outdoor brands—and their customers—chase a sustainable future, they're embracing product longevity in a new way. In a movement that's gathering momentum, brands are recognizing and communicat- ing that durability should be the first rule of reducing environmental impact.
Of course, that doesn't mean no impact. "Nothing any company in this industry does is sustainable. Everything we do is environmentally negative—it's largely oil-based products," said Joe Vernachio, president of Mountain Hardwear, which has pledged that 80 percent of all materials used in its products will be recycled by 2024. "The best thing we can do to keep our impact in check is make really good things that people fall in love with and use over and over."
Making the connection between durability and sustainability will be a key part of achieving that goal. "We're in the process of starting to put [that message] out in front," he said. "For us, it's going to be 'love the jacket you have, repair it, use it, instead of just buying the latest, newest thing.'"
That's not an entirely new message, of course. Patagonia famously said as much in its 2011 "Don't Buy This Jacket" ad. But what's new is the number of brands that are embracing the imperative and communicating it to consumers. Arc'teryx, for example, is making it a brand priority. "While durability has always been part of our brand messaging and what our customers value about our product, we have increasingly articulated the connection between durability and sustainability," said Katie Wilson, senior manager for social and environmental sustainability. She points to last year's launch of Arc'teryx Used Gear, which has a clear message for consumers: "This program helps get the most use, and reuse, out of each Arc'teryx item, keeping Arc'teryx products in action and out of the landfill." Patagonia's Worn Wear program does the same, and REI is testing a pilot program that allows customers to sell used gear back to REI.
Measuring Durability
The renewed emphasis on durability and its sustainability promise begs a question: How long should gear last?
That's not an easy question to answer. The amount of use—and abuse—a product endures varies. And while brands test and measure the durability of materials and construction methods, there's no standardized testing for finished products. Plus, there's the matter of intended use. A just-in-case ultralight jacket isn't as bombproof as an all-weather shell, but it can still last for years when used as intended.
While many brand representatives express skepticism about creating a durability standard similar to, say, the EN standard for rating the warmth of sleeping bags, Christiane Dolva, head of sustainability at Fjällräven, says they're involved in a project with the Textile University in Sweden researching how to apply artificial intelligence and machine learning to create exactly that: a standard for measuring durability.
In the meantime, should brands quantify their durability goals? Several months ago, Mystery Ranch began creating a two-pronged sustainability plan headed up by Buckingham, examining both sustainability—in materials, supply chains, and such—and durability. Mystery Ranch employs methods like doubling the fabric on pack bottoms and using heavy-duty zippers to ensure progress on the latter. Buckingham estimates a pack lifespan of "eight to ten years as a good benchmark for regular use." He says many of the packs that come in for warranty are that old."
As designers attempt to navigate these two tracks—sustainable materials and durability—they sometimes have to walk an awkward tightrope. Dolva says Fjällräven has found that recycled wool nearly matches virgin wool, but often needs some mixing with synthetic (read: oil-based) material for reinforcement. High-tenacity and chemically recycled polyesters nearly match the durability of virgin polyester, but with mechanically recycled polyester, durability drops off by 10 to 15 percent.
And then there are DWRs, or durable water-repellent treatments. The most effective DWRs are made with highly toxic chemicals, notes Vernachio. Eco-friendly versions don't perform as well, and even though they can be reapplied, most consumers don't go to the trouble. "People will only use a jacket [with an inferior DWR] for a year or two and then it will end up in a landfill," he said.
Growing Demand
How much do outdoor consumers care about—or even understand—durability's connection to sustainability?
"There is a growing consumer aware- ness around taking care of and making re- pairs to products to prolong their lifespan," Dolva said. "The connection to sustainability is perhaps not always clear, but that's okay. If the motivation behind a consumer purchase is the desire to own a product they will wear and love for a long time, the sustainability factors are an added bonus."
REI, which is a driving force for most industry trends, is also seeing consumers make the connection. "We're continuously hearing from our customers that they want high-quality gear that's built to last, all while minimizing our impact on the environment," said Greg Gausewitz, REI's product sustainability manager. "Every product has a footprint, but in turn every product is an opportunity to fuel a movement for good."
The media has a role to play in this movement as well. Eli Bernstein, gear editor at Backpacker, notes that while his team has spotlighted many green products in recent years and testers have critiqued product durability since the magazine's first gear reviews were published, the connection between the two is a concept writers and editors should be promoting as well.
Bernstein cites a recent Backpacker review of Osprey's new Archeon pack as an example. The review lauds its green materials, such as 100 percent recycled industrial scraps and a PFC-free DWR. But it also praises the 1,880-denier nylon canvas which "means this might just be the last daypack you ever buy (nothing's greener than gear that doesn't need replacing)."
And it's not just consumers who matter. Vernachio makes the point that Mountain Hardwear "wouldn't be able to attract an employee under the age of 35 if we didn't have a point of view on our impact on the environment. It's one of the first questions people ask in an interview, regardless of the job."
Getting the Message Right
It's hard to make the case that any outdoor company has made sustainability central to its mission and brand marketing more consistently and effectively than Patagonia. As Corey Simpson, Patagonia's communications manager, said, "This is what we've been doing for a really, really long time. We want it to be a social contract. We want you to take responsibility and we'll take responsibility, too."
But that message has required decades of cultivation. Simpson acknowledges it won't be easy for some brands to sell the concept that durability equals sustainability to their customers. "It's really hard," he said. "I talk to other brands and offer positive advice, but a lot of time a pivot like this feels foreign, it's expensive, it's not a language they can speak easily to their customer base. But those who stay committed are going to see success. For brands who just see it as a bullet point describing the company, it's not going to work and it doesn't stick around."
In an era when so many consumer goods—like electronics and fashion—get constantly updated and replaced, can the outdoor industry succeed by going in the opposite direction and selling products that discourage consumerism?
If history is any guide, the answer should be clear. The industry's past revolved around making gear that lasts, and its future will, too.
This story originally ran in the Summer 2020 issue of The Voice.