Outside Business Journal
Opinion: My Parting Thoughts to the Outdoor Industry
Fair pay and career development among essential workers are key for the success of the outdoor industry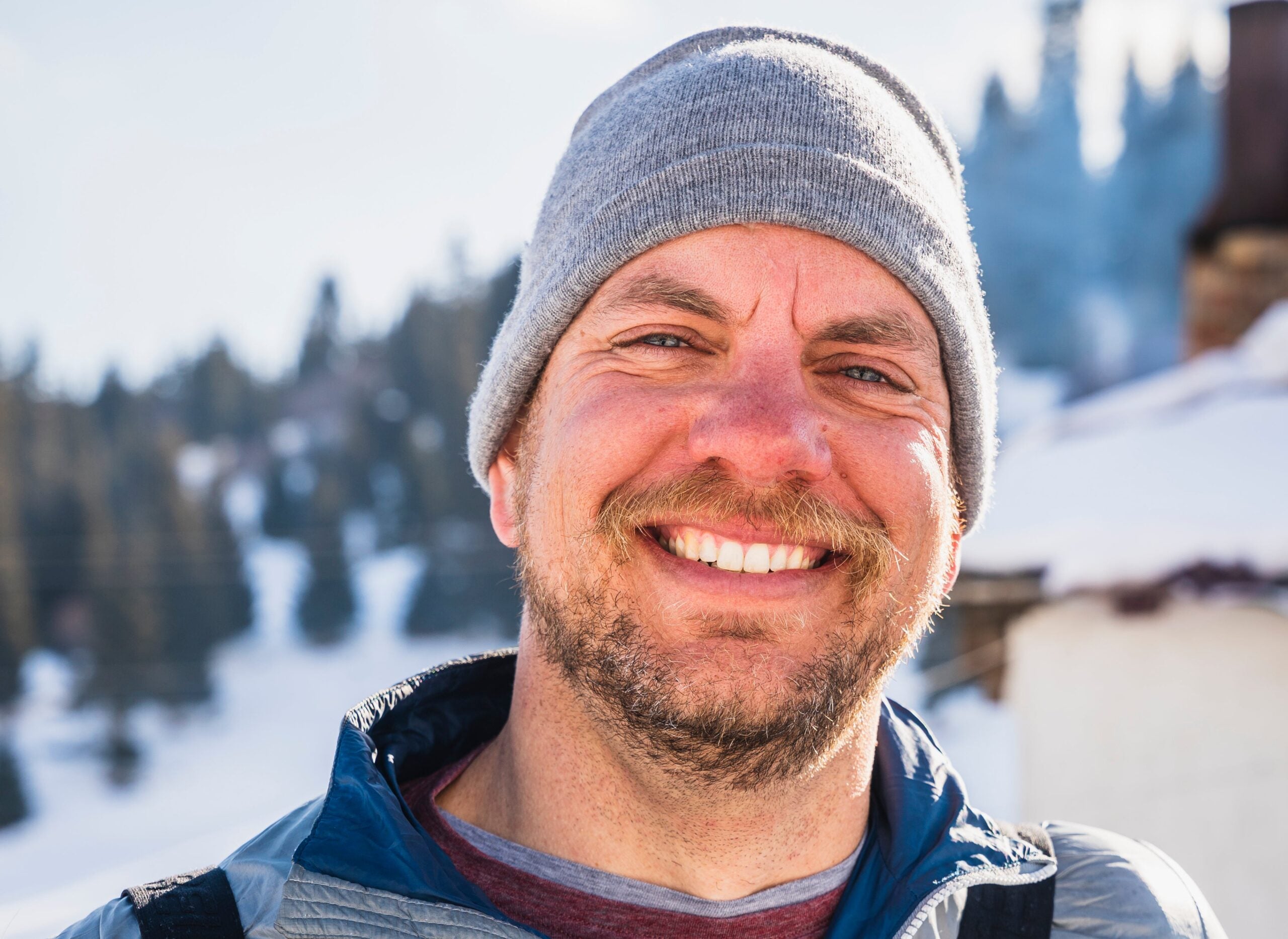 Heading out the door? Read this article on the new Outside+ app available now on iOS devices for members! Download the app.
Ten years ago, I found a home in the outdoor industry and our shared world of puffy jackets, breathable shells, and epic adventures.
My early mentors in the industry were not the straight white men you might expect. As an openly sober, vocal military veteran without a strong background in the outdoors, I did not fit into the standard narrative. As such, my early mentors and friends were also non-normative: women, people of color, members of the LGBTQ+ community, and adaptive recreationists. I owe each of them my heartfelt thanks. Many of them are also now gone, scaled out, or burned out of the industry.
And now, it's my turn to head to the exits. I am closing down my consulting practice to take a full-time position as a civilian project manager with the United States Air Force. Leaving is not a decision I take lightly. I have loved it here. The people, the brands, the opportunities, the laughter, and the tears. But the hustle versus the reward, the time away from family, and now the pandemic has made earning a sustainable living a struggle. I'm lucky to have a transferable skill set that allows me to walk away. As one friend told me when he heard my news: "The outdoor industry is fun when you are young and not fun when you have a family and bills to pay."
The pay disparity between middle and upper management is a chasm many will never cross, never mind from entry level to executive. Right now, I can't make the leap. Companies invest millions in corporate social responsibility to connect others to the outdoors, but those same companies' essential workers in manufacturing, warehouses, and distribution facilities often don't have the means to go adventuring, never mind acquire the necessary gear.
And while the lack of diversity in the outdoor industry has made headlines for several years now, the reality is that the outdoor industry—and outdoor participation in general—is surprisingly diverse. The problem is that the diversity exists mostly in the essential work of low-paid hourly positions who are often invisible to the rest of the organization. Companies have not made significant investments to help their workforce climb the corporate ladder or create welcoming spaces for new hires who would bring in new ideas and increase performance but may think, act, or look differently than who is already there.
Thankfully, better representation is making its way into advertising, model shoots, and films. After all, these communities of color have been active in the outdoors all along. Though participation levels need to be improved, the problem is that we in the outdoor industry don't always see these users if they use non-outdoor specific products for outdoor use, like sneakers and book bags for hiking, or weekends for gardening and picnicking vs. sojourns into legislated wilderness.
I know we can do better. We must do better if we're going to have the impact here in America and across the globe that I know we can. The power of the outdoors is transformational, life-affirming, healing. I am living proof. At the same time, we need to ensure those who are working on the designing, manufacturing, marketing, and selling of our products, and those organizing to connect more to the outdoors—are given the chance to experience and live the power of the outdoors as well. Brands marketing materials, slogans, and logos need to apply not just to headquarters staff and brand ambassadors—but to everyone.
I plan on sticking around via Adventure Not War / Silk Road Freeride and will continue my advocacy for outdoor adventure as health. I hope there will be continued opportunities for me to work and play in the outdoor industry. I hope we can be willing to have the hard conversations we need to grow our industry in a healthy way. I hope more companies will go beyond just paying a living wage, but a wage that allows everyone to take part in adventure. I hope we ramp up efforts to ensure that new users feel comfortable getting involved in land and water conservation. And I hope that those of you left in the land of plaid will be serious in seeking out, promoting, and bringing in new people and new ideas. Grow the team!
Stacy Bare was the director of Sierra Club Outdoors for six years, as well as national board director for the American Alpine Club for three years.