Outside Business Journal
Opinion: Yoon Kim Reflects on the Diversity Movement in the Outdoor Industry
Eleven years into his career, he says, "Our community is more diverse than ever before. The conversation now is no longer about adding a dash of color to the trade show aisles, but changing leadership structures within organizations."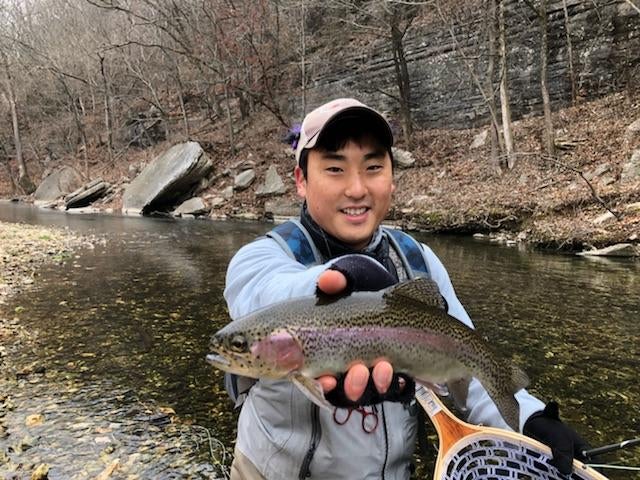 Heading out the door? Read this article on the new Outside+ app available now on iOS devices for members! Download the app.
When I first set foot at the Outdoor Retailer show in 2011, I wore a gold pin-striped suit, a preppy yellow tie, and a slightly oversized overcoat that was passed down from my grandfather. My loneliness was only surpassed by awkwardness, walking around in a sea of plaid, corduroy, and denim.
At one point in my walk of shame, a budding PR professional named Eric Henderson, founder of Meteorite PR, pulled me aside into the Dynafit booth and said, "Hey man, I like your suit, but you should consider some outdoor clothes at this trade show." Hende was among my first mentors, taking me under his wing, making all sorts of introductions, and giving me insider tips on how to succeed in this Caucasian, male-dominated industry.
The topic of diversity has been quite trendy in the outdoor industry as of late. OBJ has covered the issue extensively for some time and has recently built a landing page dedicated to articles on diversity. But it's not just OBJ: Outside Magazine, Adventure Journal, and even mainstream media and branded content have jumped on the outdoor diversity bandwagon.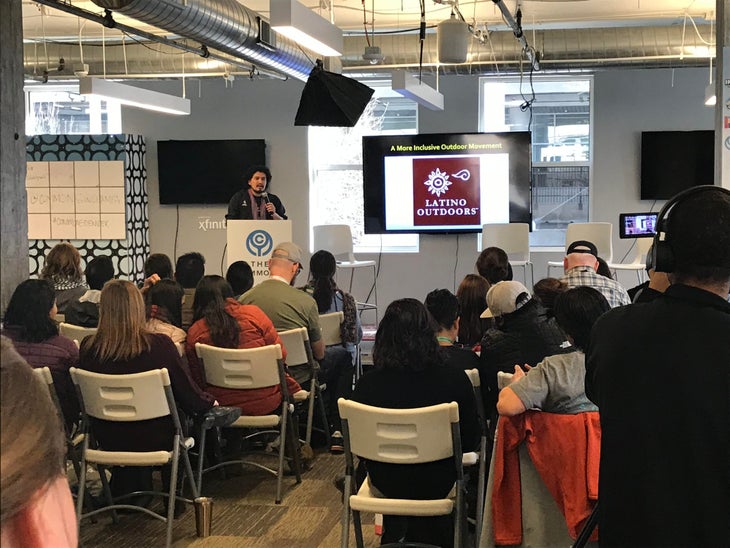 It's been gratifying to witness. As a second generation Korean-American with a passion for all things outdoors, I've learned a lot since my first awkward encounter in Salt Lake City. As one of the few millennial minorities at the show at that time (heck, one of the few minorities period), I've been lucky to see so much change in such a short time. To echo James Mills' point in his latest piece for OBJ, I can also attest that the outdoor industry is getting better at diversity.
Believe it: our community is more diverse than ever before. The conversation now is no longer about adding a dash of color to the trade show aisles, but changing leadership structures within organizations.
Let's pause to celebrate that small victory. It's progress, folks.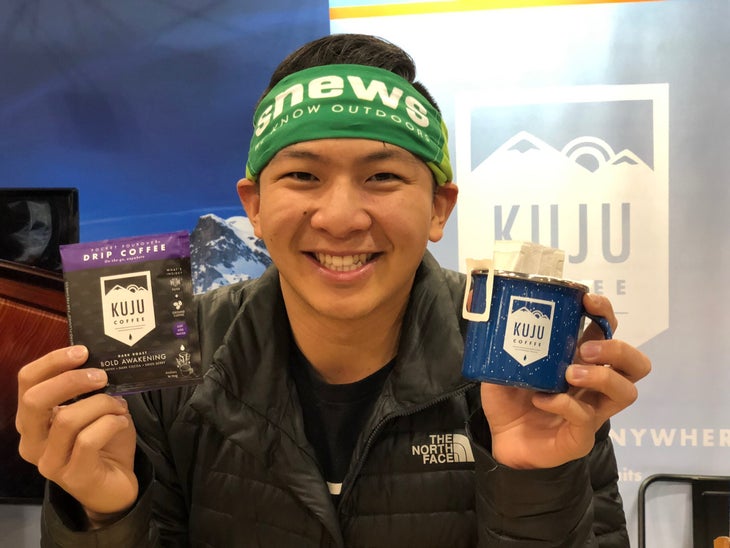 As a minority CEO (admittedly, my companies, Blogs for Brands and Outdoor Blogger Summit, are small), I'm excited to say that I run into more and more minority CEOs at every show. I even bumped into another Asian American millennial CEO at the last Outdoor Retailer + Snow Show! Jeff and Justin Wiguna, who head up Kuju Coffee, a portable drip coffee brand aimed at outdoor enthusiasts, have also founded a group aimed at increasing diversity in our industry: The Outdoor Diversity Coalition.
I credit three things for driving this change that I've been witnessing firsthand. First, the culture of the industry has always been open-minded and progressive. Second, intentional efforts from brands and retailers have paved the way for consumers to accept a more inclusive outdoors. And third, a diversity working group founded in 2013, known as the DEI Forum (Diversity, Equity and Inclusion), created a space where pioneers in diversity could share executable strategies to make their companies more inclusive.
We Are a Progressive Industry
It's no secret that the outdoor industry is a progressive industry and as of late, the question has come up in several scathing articles as to why this culture of progression hasn't translated into greater ethnic diversity. I don't fault the industry one bit. Study the history of the outdoor industry and you'll find that, well, it hasn't been around all that long (the first Outdoor Retailer happened in 1981. Compare that with the first CES that happened in 1967). Yet the roots have always been defined by open-minded, rogue counter-culturalists.
It's only in the last few decades that this subculture turned mainstream, creating the $373 billion dollar economic giant that we know today. I'm too young to know, but my gut tells me the industry has always been inviting, just minorities weren't at the table until recently. And this makes total sense to me. My parents' generation, or first-generation immigrants, never had an interest in the backcountry. They didn't immigrate here to recreate; they came here to follow a dream. And if my parents' dream is anything similar to this study by Texas A&M, leisure time becomes a priority with third (or later) generation immigrant Americans after a level of prosperity has been reached.
Big Companies Are Moving the Needle
Secondly, public facing outdoor companies have led the charge on diversity, despite negative reactions from customers. Change is hard, and MEC (formerly Mountain Equipment Coop) and REI are two companies with specific moments in their company histories addressing the issue of diversity. MEC, for instance, rebranded their entire company with a goal of becoming more diverse and less elitist. REI has been at forefront of the diversity movement in the outdoor industry, investing resources for over a decade into recruiting, showing diverse people in catalog and web/social media imagery, and even store location strategies. They are also one of the few, if not only, mature outdoor industry companies I can name that has tripled revenues over that time.
Working Groups Are Proliferating
Conversations about inclusion and diversity dominated the showscape at this past January Outdoor Retailer + Snow Show. Over the four days of the show, there were more than ten panel discussions and learning sessions focused on these issues, and they were all wall-to-wall with people.
The conversation is getting louder.
But, it should be noted, that the conversation has been ongoing. Back at the summer Outdoor Retailer show in 2013, Kenji Haroutunian, a Japanese-Armenian-American who has spent his career producing world-class tradeshows and events including Outdoor Retailer, invited a bunch of people to lunch, all individuals who were championing the cause of diversity and inclusion in their organizations.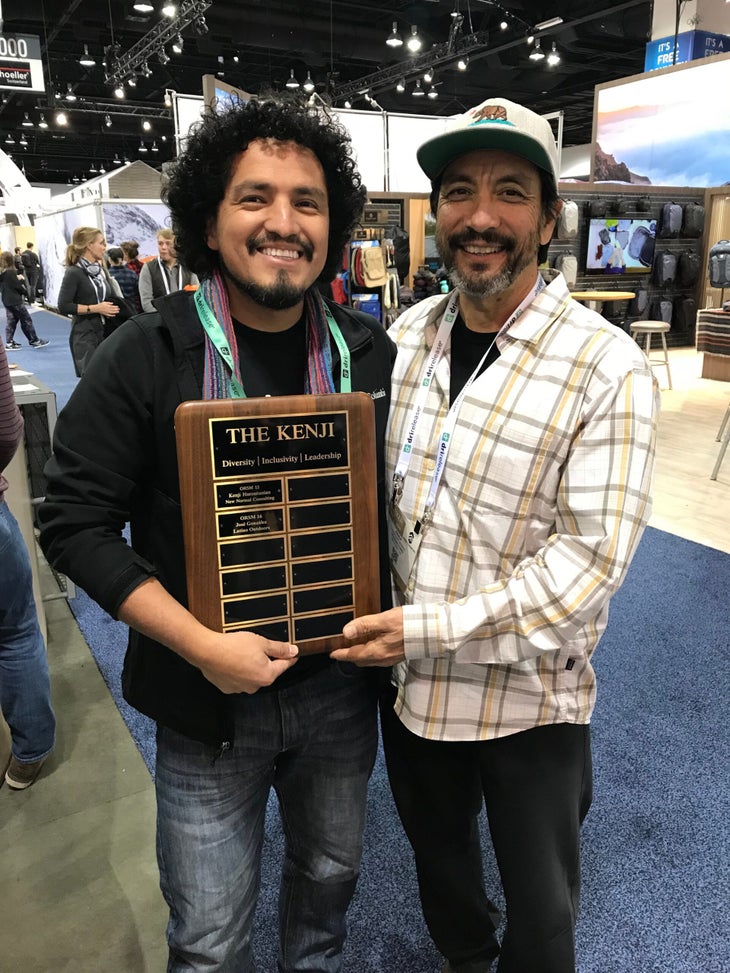 Today the bi-annual luncheon is known as the DEI Forum and, to me, that's when a series of great ideas turned into a movement. I applaud the vision of Kenji and the early members to start the conversation at a time when there was no momentum, even less press attention, and frankly, a frustrating lack of support for the conversation from companies.
One result of these gatherings was the 2016 creation of The Kenji Award. Stacy Bare, Brad Werntz, Devaki Murch, Scott McGuire and I (all original members of DEI) wanted to acknowledge Kenji for his leadership in inclusion, and also use the award to continue to celebrate the efforts of other pioneers and leaders who champion diversity and inclusion. Kenji himself had nothing to do with the award—he was actually a little embarrassed to be the inaugural recipient of an award named after him—although as the founder of the original diversity working group, it seemed a fitting tribute.
They say that a little recognition goes a long way. Here's the deal. Creating a dialogue to change the status quo is exhausting. I know of individuals who have spent their entire careers in hopes that the next catalog from their favorite brand would feature models who look like them. These people are not seeking recognition, but as Jose Gonzalez, founder of Latino Outdoors, put it in his acceptance speech in January, "I'm tired, and at times I've just been burned out, this work is draining. But this award is a big encouragement and reminder that we can do this. It is a flame of hope."
The original intent of the award was never a call for fanfare. It was—and still is—a way of saying thank you to Kenji, who went out of his way (and spent a bunch of his own money treating us to lunch) to start an important conversation. As an industry, I believe we can make a positive impact by simply recognizing individuals, both publicly or in private.
That said, I believe that the time has come to make fanfare. Together, let's unite as an industry and elevate the Kenji Award. Let's amplify it to take this "movement" to the next level.
So here's my ask: if you know of a champion of diversity, equity, or inclusion, or work at a company that is championing these causes, please comment at the bottom thanking that person or company. (And please don't hesitate to nominate yourself!) Tell us why they matter and why they are making a difference. All comments will automatically translate to a nomination for this year's running of The Kenji.
While the industry still has much room for improvement, I'm happy to say that I've seen monumental change since I began my journey 11 years ago. And I'm even more excited to see what changes the next 11 years will bring.