Outside Business Journal
Opinion: Offensive Place Names and the Climate Crisis Are Symptoms of the Same Problem
The connection between offensive names like "Squaw Valley" and the climate crisis runs deeper than many realize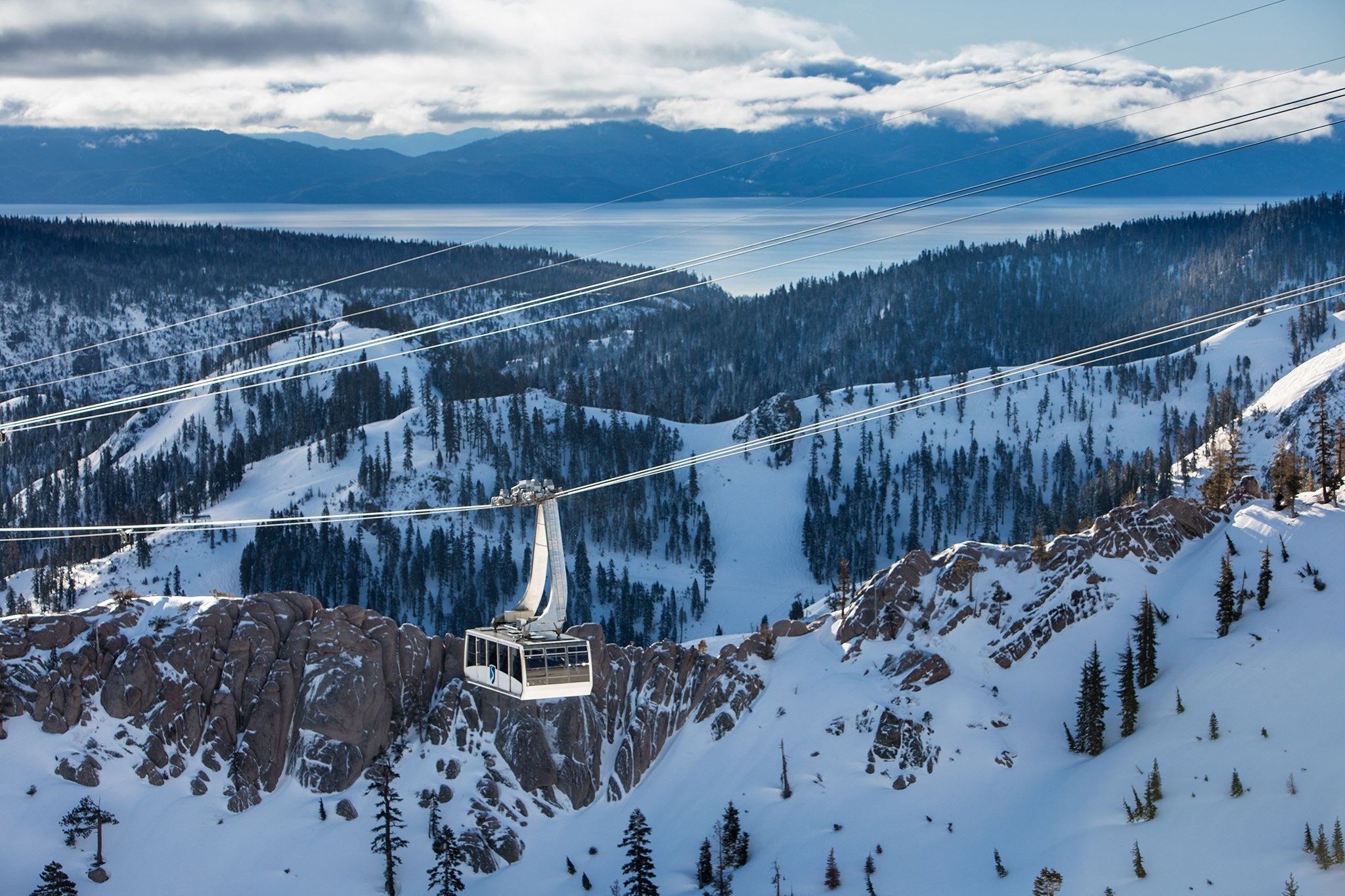 Heading out the door? Read this article on the new Outside+ app available now on iOS devices for members! Download the app.
Last fall, two popular ski resorts announced name changes after decades of demands made by Indigenous women and their communities. The legendary Squaw Valley Ski Resort in California unveiled its rebranding in August, followed by Maine's Big Squaw Mountain Ski Resort in December.
The changes followed an overdue recognition among corporate and outdoor industry leaders about the deep links that exist between racism and the environment, including the climate crisis.
The word squaw, a slur toward Native American women, is merely one example. Today, more than 1,000 offensive place names dot the nation's public lands. They are emblems of the deeper historical and present-day inequities that people of color, including Indigenous people like me, have long faced: exclusion from the greater climate movement, sanitized versions of land theft, and the fact that we suffer disproportionate exposure to environmental health hazards, from risky oil pipelines to abandoned uranium mines.
Prioritizing what's in a name may seem trivial amid the greater goals of reducing emissions and advancing sustainability. But when we identify the climate crisis as one caused by a continuous breakdown of our relationships to the natural world—our kinship connection to life itself—correcting this crisis begins with reexamining the respect we have for the land, and ultimately, for each other.
Drawing from Indigenous ways of knowing, "kin theory" embraces not just our human relationships, but the interwoven bonds we keep with the earth, including how we name and regard the land. The Wašiw (Washoe) Tribe of Nevada, who consider Tahoe the center of their world, emphasized kin theory in its advocacy about Squaw Valley. And ultimately, it was this thinking that got through to resort executives to change the name to Palisades Tahoe.
But there is much more work to do, and America's recreation industry plays an outsize role in responding to the wellness of our planet, beginning with repairing its entire relationship to the land and its original stewards.
"Racism, like other concerning issues such as climate change, pandemics, violence, insurrection, mental illness, and addiction, is a symptom," said the late Sagkeeng First Nations elder Dr. Dave Courchene, referring to our broken kinship practices. And yes, fixing these essential relationships begins with changing names.
In November, secretary of the interior Deb Haaland, a tribal citizen of Laguna Pueblo, ordered the renaming of more than 650 federal land units bearing the word "squaw" because of its disparaging reference to the female genitalia. Meanwhile, an examination is underway of many rock climbing routes, such as Slavery Wall in Wyoming's Ten Sleep Canyon, where the first ascensionist agreed to rename the wall and several of its routes after many climbers began pushing for a change.
The recreation industry has an opportunity to take these correctional strides even further, particularly in the crowded marketplace of outdoor gear where everything from coolers and backpacks to fancy jackets bear our Indigenous names, legacies, and languages, as if we are not here to witness the appropriation. But our identities—Chilkat, Kuiu, Ignik, Cotopaxi—are not for sale. And for others to profit from them represents another oppressive act similar to branding a ski resort with the "S-word." Companies everywhere should reevaluate whether the names they rely on perpetuate the cycle of colonial harm that has historically stoked the climate crisis.
Scientifically, climate change is caused by an increase in greenhouse gases in the atmosphere. But we must also acknowledge the human side of the problem. Generations of industrial activity and resource extraction have polluted ancestral Indigenous lands, leading to misery, dispossession, and genocide—all stemming from a clear disrespect for kinship. To continue at this pace, while also ignoring the harmful impacts that offensive names bear on our shared planet, including its original stewards, is to continue hurting the planet. Right now, what's needed are intentional steps toward healing.
Jenni Monet is the author of the weekend newsletter "Indigenously" and a tribal citizen of Laguna Pueblo.