Outside Business Journal
Opinion: Will the Outdoor Industry Ever Get DEI Right?
Hard truth: the industry is behind the curve on racial justice. Here's why black squares and wishy-washy statements aren't enough—and what real progress looks like.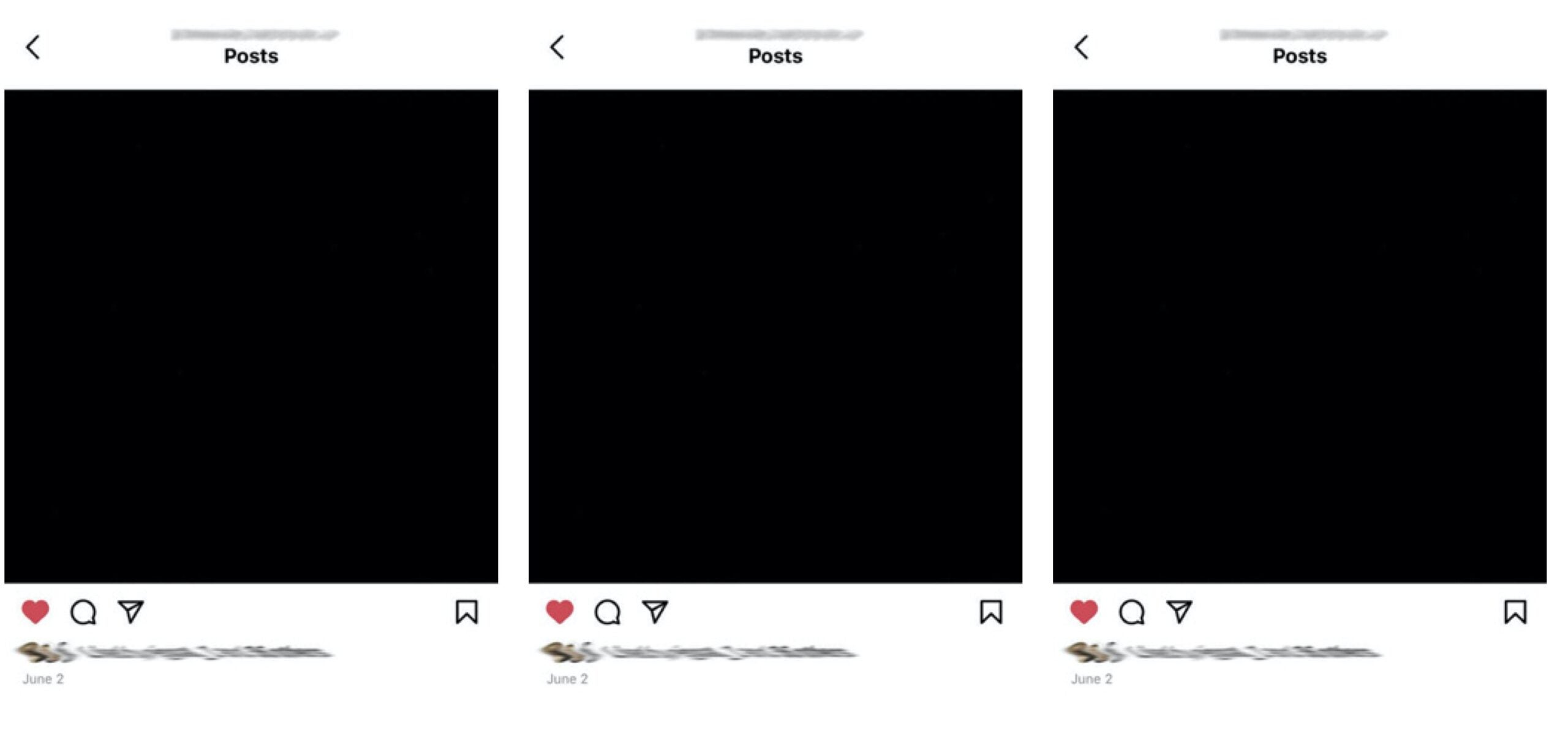 Heading out the door? Read this article on the new Outside+ app available now on iOS devices for members! Download the app.
Last summer—when the streets across America started burning, Black Lives Matter became a mainstay in the national discourse and her employees began pushing loudly for a company reckoning on race—Donna Carpenter knew she was in the midst of another one.
Another 'Oh, Shit' Moment
Carpenter is chair of the board at Burton Snowboards, a company founded by her late husband, Jake Burton Carpenter, in 1977. Over the years, the couple had their share of "Oh, Shit" Moments, as they called them, on everything from gender equality to the environment to LGBTQ+ inclusion. In the aftermath of George Floyd's killing last spring, like dozens of other white executives, Donna Carpenter had her "Oh, Shit" Moment about race. "We always talk about barriers that people have to leadership, or to becoming a great athlete," she said. "But, all of a sudden, it was like, 'Oh my God, we're part of those barriers,' and we have to do more to dismantle them."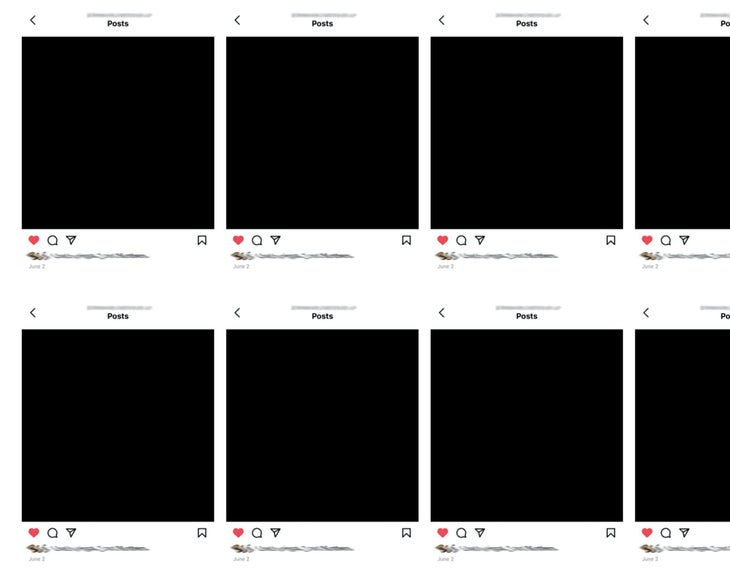 On June 11, Carpenter broadcasted that realization on the Burton blog, writing that the moment was "a wake-up call for all white Americans, even those of us who saw ourselves as committed to social justice." Working at warp speed, Carpenter returned three months later with one of the most comprehensive diversity and inclusion agendas the outdoor industry has witnessed to date—which even she admits is late and not enough.
"I think the industry is way behind in talking about this stuff," Carpenter said. "[The industry] is terrible. It never inspired me to do anything."
A Long Road Ahead
The outdoor cohort certainly lags behind other industries (such as pharmaceuticals, biotech, and travel), several of which have spent years stripping their company cultures down to the studs and rebuilding them with diversity, equity, and inclusion (DEI) at the forefront. For example, Marriott International, the top-rated company by DiversityInc (an organization that promotes the business benefits of diversity), has made DEI a part of its business model for nearly 30 years. People of color and women make up half of its board of directors and senior management, and own more than 1,400 of its 7,000-plus hotels. The company also spent more than $900 million in 2019 with diverse or women-owned suppliers. Twenty years ago, Marriott became one of the first companies to establish a board committee focused on the advancement of inclusion.
So far, in comparison, the outdoor industry is in the crawling stage, committing mostly to showy surface actions. "[Outdoor] companies place a priority on the marketing of diversity, and not the cultural or systemic changes that need to happen in order for that change to be sustainable," said C.J. Goulding, an outdoors diversity advocate who is program manager at the Children and Nature Network and a partner in the Avarna Group, which consults and trains organizations around justice, equity, diversity, and inclusion (JEDI). "They are more willing to repaint the house— marketing, influencers, surface-level workshops, statements— than to repair the foundation." That work, he adds, involves active anti-racism, shifts in hiring practices and structures, active white allies, and undoing mental models of exclusion.
It is difficult to know what to expect from an industry that serves a system of recreation so steeped in white supremacy. John Muir and Teddy Roosevelt started it down that path in 1903, hatching the notion that national parks and wildernesses are respites for elites from urban stressors—a thinly veiled code for people of color—and the outdoors has been a place of white privilege ever since. Any movement on outdoor industry diversity must be considered in the context of this lingering past.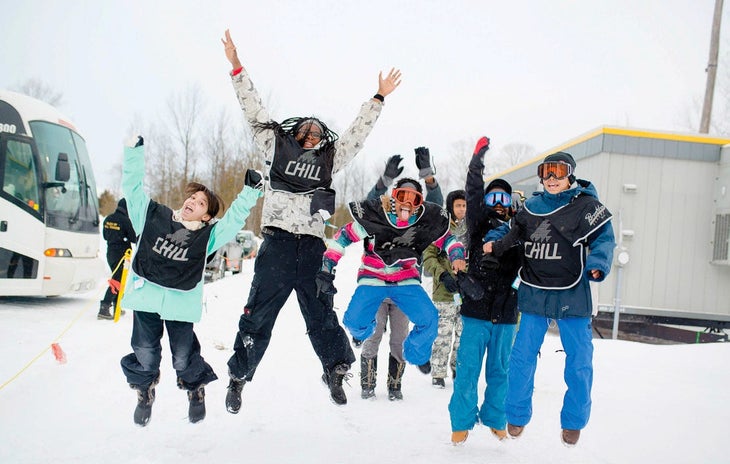 A Slow Awakening
Only recently have outdoor businesses begun to confront this historical foundation. "[The industry] has to look better than it did, because a year and a half ago there was nothing," said Teresa Baker, who founded the Outdoor CEO Diversity Pledge. "So any progress looks promising. And I think that's where we are: promising."
So far, such promise comes primarily from companies diversifying the people who appear on their Instagram feeds or trail running in an ad. Diversity advocates and industry observers like Baker have encouraged this visual approach as low-hanging fruit because of its ease, zero incremental cost, and potential to break the self-perpetuating barrier of BIPOC (Black, Indigenous, and people of color) individuals not seeing themselves represented, and therefore not entering the organized outdoors. This outward-facing shift is a baby step toward more meaningful internal developments, such as better representation in decision-making suites.
During the past couple of years, a few brands have exemplified this first wave of change. Merrell, for example, created its "One Trail" online exhibit depicting trails around the globe on a single day and also substantially diversified its ambassador ranks. Peak Design, maker of outdoor bags and accessories, also began telling more stories of outdoor athletes of color in its "Field Notes" blog.
Beyond the digital realm, Mammut has entered into a DEI partnership with The Lady Alliance that includes a company-wide au- dit, along with workshops and trainings to ensure a more inclusive environment for employees. Merrell created a short- and long-term action plan it calls "The Trail Ahead," which includes internal and external inclusion measures. It has conducted an internal culture audit, and this year, will introduce a footwear collaboration with Jenny Bruso and her Unlikely Hikers group.
Leadership Stumbles
Merrell was also the first brand that had signed the Camber Outdoors CEO Outdoor Equity pledge to also join Baker's pledge in 2019. That was after a very public kerfluffle in which white-led Camber Outdoors generated considerable backlash for appropriating Baker's BIPOC-led pledge established nine months earlier. Many consider the dispute an awakening for the outdoor industry. "It rammed down the throat of this industry that we're not going to stand for this stuff anymore," Baker said. Her Outdoor CEO Diversity Pledge saw a surge of interest last year, prompted by national social justice protests. It had 89 signees at the end of 2019, but piled up another 100 between March and September 2020 alone.
Still, the embrace of DEI has had its limitations. Out of the 58 companies that signed the Camber equity pledge, only 17 have also signed Baker's. That's significant, diversity advocates say, because the Camber signees are considered among the largest and most influential brands in the industry. In fact, the two brands with some of the most presumed influence, Patagonia and REI, have been criticized by industry observers for not doing enough (both signed the Camber pledge, but not Baker's).
Scott Briscoe, a member of the first all-Black team to attempt to summit Denali, left his post in 2018 as an inclusion and equity coordinator at Patagonia out of frustration, he says, for its reluctance to attack the issue of diversity. Briscoe, who has since founded WeGotNext, a nonprofit that elevates outdoor stories from typically under- represented communities, says Patagonia disappoints because it has otherwise earned renown for its activism.
"Patagonia is so successful at so many things—saving the environment, conservation, policy, sustainable apparel, impacting businesses worldwide," Briscoe said. "But they weren't willing to apply that same boldness to DEI that they applied to other things."
Last September, Patagonia posted an acknowledgment of its shortcomings on DEI work. And when asked about the brand's future plans, CEO Ryan Gellert told The Voice, "Our urgent task is to listen to and support our fellow employees, our industry, and our global community."
Similarly, an REI spokesperson provided a statement noting, "Both REI and the industry at large can and should be doing more in this space." The co-op has updated its public commitment to racial equity, outlining a plan for workforce practices, industry leadership, nonprofit partnership, and advocacy. And last December, it updated its Product Impact Standards to include DEI measures.
The hesitancy in the industry is not confined to the powerhouse brands. Many companies are paralyzed when it comes to DEI, saying they don't know what to do or fear doing the wrong thing, inflicting unintended but significant harm. This frustrates diversity advocates, who say doing nothing is worse than making mistakes.
"It's not like the industry doesn't know how to exercise leadership," said José González, founder of Latino Outdoors. "Facing some of those questions brings up uncomfortable things, but it's not a question of capacity. If it's an incredibly challenging science policy issue, like climate change, they're willing to go to bat for that. But when it comes to racial justice, all we get is, 'Let's save all these other things.'"
Walking the "woke capitalism" line—taking only low-cost, high-profile measures that contribute more to the bottom line than true reform—also frustrates advocates, who call such gestures "performative" or "check-box." True reform takes commitment and time, something Carpenter knows firsthand. Back in 2003, at a meeting of Burton's global directors, she noticed that of 25 executives, two were women. Carpenter started the internal Women's Leadership Initiative that year; it took ten years to start gaining traction. "We know we haven't gone far enough, fast enough with diversity," she said. "But, with gender, we came from behind and became a leader. I hope it'll be the same here." At stake, she asserts, is survival—of company, community, and industry. "This is a big boat we have to move. We're all in this together."
Four Ways to Meaningfully Invest in DEI
Here are four examples of how outdoor companies have effectively put their money where their mouths are where DEI is concerned. The first two, done in isolation, can be performative if not part of something like the third and fourth, which drive more significant change.
Turn Up the Star Power
Jimmy Chin, the climber, photographer, and Oscar-winning director, arguably has been the highest-profile outdoorsperson of color for years. And now he and Lena Waithe (left), the director and Emmy-winning actor ("Master of None"), have been tapped for The North Face's "Reset Normal," an awareness and funding campaign. The two will lead the brand's new Explore Fund Council, a $7 million effort to advance equity and access in the outdoors.
Teresa Baker said, "They're bringing in freaking celebrities now. That's not to say every brand has the financial ability to do that, but this is huge step." Advocates like Baker have hoped for the use of higher-profile models or spokespeople, especially BIPOC individuals, to draw more attention to the diversity issues in the outdoors.
Companies that can't quite shine Hollywood-level klieg lights on DEI can still partner with better-known athletes or activists of color. One example is Chad Brown, who is black, a veteran, and the founder of the nonprofit Soul River. He is a brand ambassador for Marmot, Mystery Ranch, and Ruffwear, and has been featured in social media by companies such as Columbia Sportswear and Keen.
Make It Personal
It was 2016, and the Trump administration had Rob Coughlin fired up about diversity and the mounting attacks on the environment. So he rounded up his colleagues at Granite Gear, the Minnesota-based backpack and gear brand. "We need to make a bigger difference," Coughlin, the company's vice president of sales and product development, told them.
This wasn't a small ask because, with 24 employees and $5 million in annual revenue, Granite Gear is a relatively small company. The team would have to do more with whatever it had—like its Instagram account with only a modest following. The brand began by increasing representation of marginalized communities on its social media channels, which led to the weekly Instagram TV hit, "A Hot Minute," and helped Granite Gear's following increase by 25 percent.
The show is pure Coughlin—humorous, open, and welcoming to people not normally depicted in an industry that he'd discovered upon entering is "incredibly white." Coughlin's show is trading wisecracks with Teresa Baker. It's Coughlin crying as Amiththan Sebarajah, the Canadian thru-hiker, describes seeing his uncle hanging from a streetlight during civil war in his native Sri Lanka. Or staying up all night to read The Unlikely Thru-Hiker in preparation for his session with its author, Derick Lugo.
"Rob takes elevating the stories of people of color to a level nobody else has reached," said Scott Briscoe, a black climber and founder of WeGotNext. José González added, "Rob is sticking his neck out. He's willing to try things with different people."
Go Where BIPOC Are
The birthplace of Aretha Franklin, the Soulsville neighborhood of Memphis, Tennessee, remains one of the Blackest stretches in the country. Lately, it has also been among its poorest. So it might be the last place you'd expect to find something as emblematic of white experience and privilege as a climbing gym.
"Nobody invests in a climbing gym in a neighborhood like this," said Jon Hawk. "We came here on purpose. We're breaking down as many barriers as possible." Hawk is the director of operations at Memphis Rox, a nonprofit climbing gym founded by local director and writer Tom Shadyac ("Ace Ventura: Pet Detective," "The Nutty Professor") that opened in 2018.
The pay-as-you-can gym is, Hawk said, "an access point to our relationship" with Soulsville's people. It has served 30,000 free meals, offered professional development programs, hired half of its staff from the surrounding area, and served as a safe space in a tough environment.
Memphis Rox cost about $10 million to open, but Hawk says other programs can be effective without rising to that scale. For example, The North Face has invested in climbing walls in underserved areas through its "Walls are Meant for Climbing" campaign. And brands can reach out to underserved communities by opening stores or even or pop-ups in urban locations.
Remake Company Culture
Having been chased off slopes during the early decades of their existence, snowboarders at least have a sense of what it's like to be excluded. That history has helped push Donna Carpenter to at Burton. Its ambitious plan includes internal demographic auditing and hiring reform, cultural education and revision, increased internal anti-racism infrastructure (a JEDI committee and employee resource groups), and charity/foundation work. Among other things, it's donating $100,000 to the NAACP and expanding the company's Chill Foundation, an award-winning youth development program.
Such a comprehensive approach is far more likely to move the needle on diversity. Many companies tend to deal with DEI as if choosing a gesture from an à la carte menu. The result, said Scott Briscoe of WeGotNext, "is not affecting any sustainable change at a cultural level."
José González of Latino Outdoors, added, "If you want to focus on a grant-giving program or being more inclusive in terms of your design process for gear—excellent. Just don't pretend like that's all of the work."
The endgame for diversity advocates is reforming hiring practices, a move that would address the gaping absence of BIPOC representation at the highest levels of companies and the industry as a whole. But this includes a difficult process of first preparing company cultures to embrace employees from outside the usual circles. As difficult as hiring may be, retaining employees of color is an even bigger challenge. One study found that the tech industry, which is struggling with similar issues, spends a mind-boggling $16 billion a year on retention.
Enlightened companies have landed on a process that begins with hiring an outside consultant of color who can help audit company demographics and policies, and devise and help execute a DEI plan that includes anti-racism training appropriate to the organization. Companies should be prepared to engage such consulting on an ongoing basis for years because cultural transformation and DEI work is not a single goal. It is a continuum, countering the centuries of colonialist white supremacy that got us to this point.