Outside Business Journal
Retail Voice: 15 Buying Tips for Specialty Outdoor Retailers
Learn tips and tricks from veteran buyers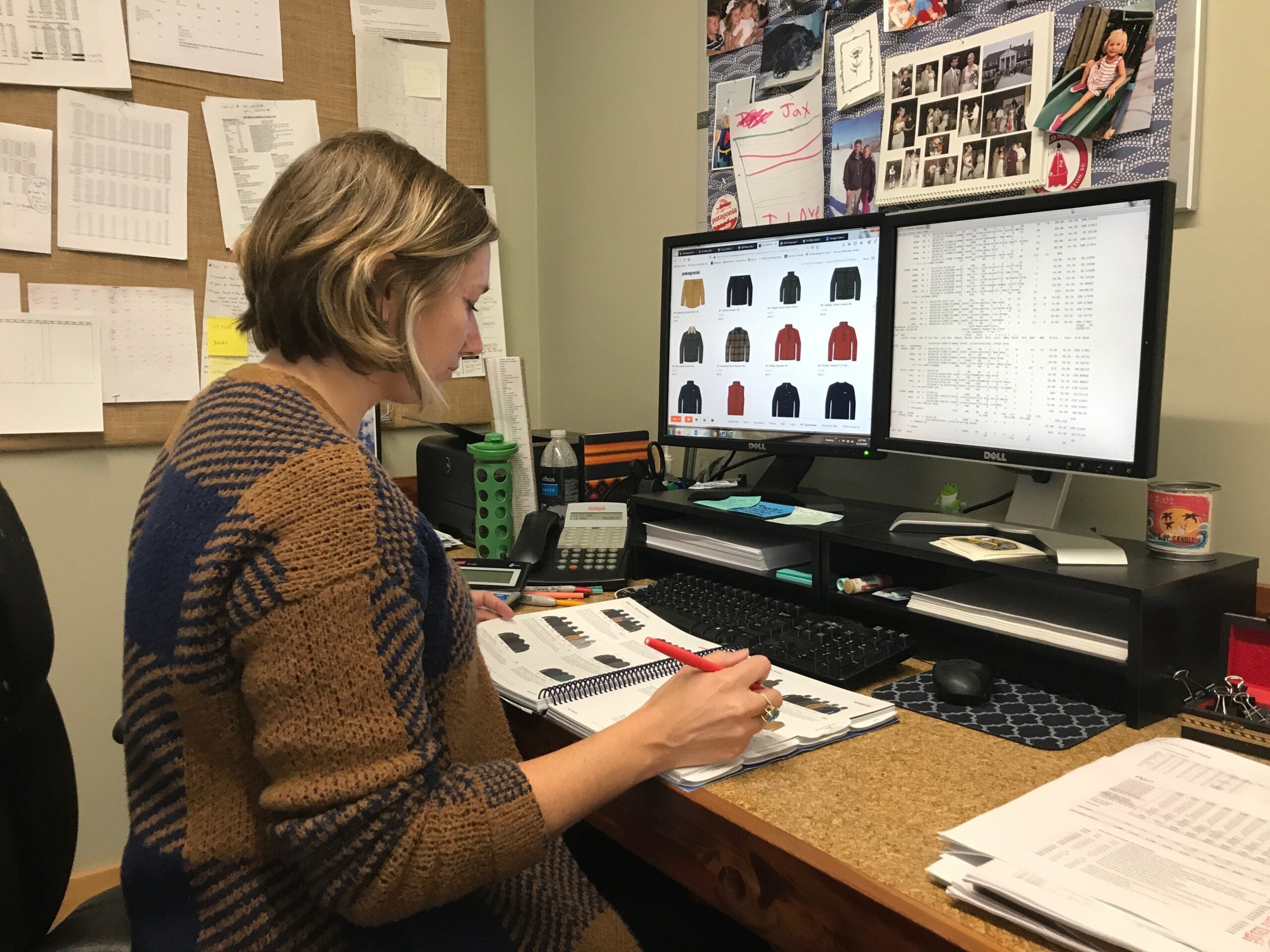 Heading out the door? Read this article on the new Outside+ app available now on iOS devices for members! Download the app.
Buying is an art and a science. Your buy defines your shop's essence: the brands and products your choose reflect the culture of your store. The underlying principle is to keep your store fresh and fun for all of your different types of customers. Shops structure their buying teams differently depending on a lot of factors like resources, staff interests, and efficiencies, but all stores share the challenge of developing a buying strategy that allows for fluidity within a structure. Each store has key ingredients that make up their unique buying recipe.
To get an overall sense of buying best practices, we polled a group of successful outdoor retailers to understand how they structure their buying teams, strategize their preseason orders, and hone their buying process.
The following buyers helped us compile these tips:

Mitch Mode of Mel's Trading Post

Danny Weisemann, Outland USA

Sara Parker, Half Moon Outfitters
Here Are 15 Nuggets of Retail Buying Wisdom:
Be brave. Look for buyers who can take a risk, try something new, live with it if it fails, and move on. "I've always said I want to identify those people in my store who never make a mistake and get rid of them all!" said Mitch Mode, second generation owner of his family's outfitter, Mel's Trading Post, in Rhinelander, Wisconsin.
Leverage rep relationships. Consider organizing your buying team by rep relationship and brand rather than category. At Outland USA, each of the five buyers has a collection of brands they buy across all categories. They decide who gets which brands based primarily on rep relationships, but also interest and expertise in brands and activities.
Build buying teams. Half Moon Outfitters, a regional chain of independently owned outdoor shops in South Carolina and eastern Georgia, uses buying teams, with one main buyer and several "point people" working under them for support. Checks and balances are an important part of any buying team. This team approach not only keeps Half Moon covered in the event that a decision needs to be made when the main buyer is taking time off, but ensures that multiple perspectives are considered in each category, so buyers can gut-check each other.
Define roles clearly within the buying team. All the shops interviewed echoed the importance of defining each buyer's responsibilities. Divide your buying team by brand or category/department to streamline things or add assistant buyers like Half Moon to help spread the workload prevent the classic "too many cooks in the kitchen" scenario.
Be a student. The best buyers are constantly researching cultural shifts in recreational behavior to build a strong product assortment. "You need to balance cultural shifts in recreational behavior," said Mode. "You need to be aware of fashion trends in colors and styles; you need to be cognizant of economic situations on a macro/national as well as across town. You need to predict behavior at a certain level, avoid making the easy assumption that if it worked this year it'll work next, do hard number work at the same time you engage your gut feelings."
Leave yourself some wiggle room. Build some white space into your budget so you can react in season but also make sure to maximize preseason discounts.
Customize your open-to-buy tooling. Use Excel or another program of your choice to build a budgeting tool.
Balance your buy. Create a thoughtful preseason strategy that balances tried and true best sellers with fresh and fun new items. Don't be afraid to experiment.
Work in an open concept. Try working in one big room like the Outland USA team to foster more discussion across the buying team. It allows them to constantly communicate and easily get input from buyers who work with complimentary brands and ensure there are multiple perspectives on the product assortment.
Get analytical. The best buyers aren't intimidated by numbers and reports. Buyers should be constantly analyzing point of sale reports to measure each vendor's performance across categories, says Parker.
Forecast aggressively. Build an intensive and aggressive forecasting tool. Chilvers worked with software developers to design a custom report that helps the Outland buyers forecast more accurately.
Embrace the "fluff." Build some niche, fringe, or fluff pieces into your pre-season buy. This strategy has worked well for Outland, especially with online sales, said Weisemann. "Having fluff helps build your online business," Weisemann explained. "These items draw traffic to our online shop as brands typically sell out of them early in the season." Examples of fringe items include special edition on limited-time-only pieces with unique patterns, crazy colors, or wild designs like the loudest of the Patagonia Synch snap patterns.
For shops with multiple doors, define your core. Parker said that half Moon, which has eight locations in the Southeast, has a core assortment that's the same in each store, but that each store also has unique local items that appeal to those communities.
Don't assume. Just because it worked last year, doesn't mean it will this year, too, said Mode. Buying the same things year over year over year is a recipe for staleness.
Go a little crazy. Seek out small, niche brands newer to the market that aren't over saturated in the market. Customers love being introduced to new brands and cool products. Consider sending buyers on discovery missions to non-endemic gift shows like Atlanta Gift Show and Magic.