Outside Business Journal
5 Questions for Newbie Retailers
Christine Iksic and Chris Kaminski's Pittsburgh specialty outdoor shop will open its doors officially for the first time this spring. But it's not exactly their first rodeo. They've been outfitting outdoorspeople in the 'Burgh for several years in unconventional ways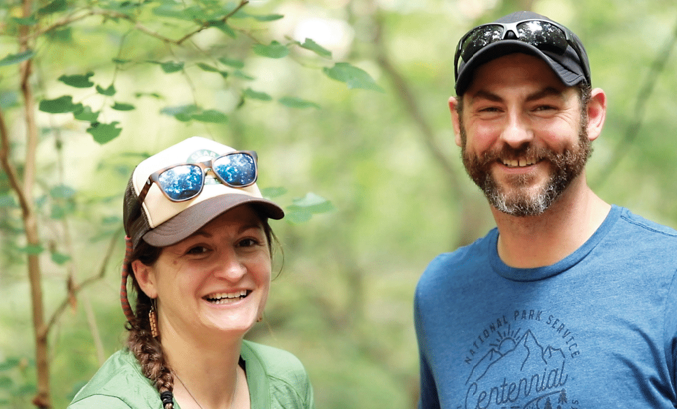 Heading out the door? Read this article on the new Outside+ app available now on iOS devices for members! Download the app.
For many, Pittsburgh doesn't conjure up the image of an outdoor town. But after Christine Iksic and Chris Kaminski moved back to the 'Burgh after separately spending several years of living elsewhere, the two business partners saw an opportunity for an independent gear hub that could connect the city's outdoor community. They started with Gear Fest, a pop-up consignment market for people to swap gear and socialize over beer and bluegrass music.
After two successful runs last year, plus a crowdfunding campaign, the concept has blossomed into the 3 Rivers Outdoor Co. store, scheduled to open in Pittsburgh this spring. While opening a new outdoor retail store in today's e-commerce environment may seem daunting, Iksic and Kaminski have spent the past three years validating their idea that people, particularly within the outdoor community, still crave an in-person and local shopping experience.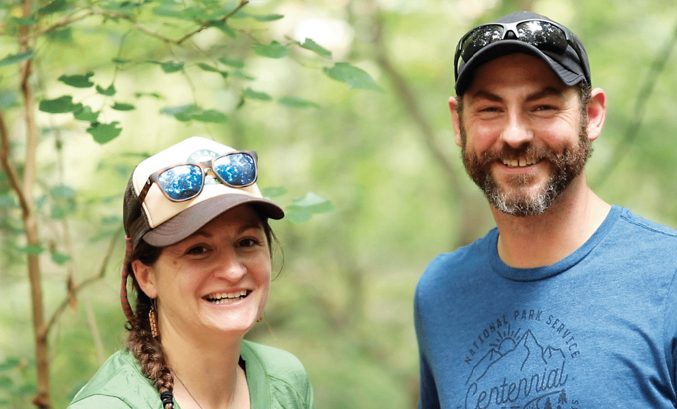 What inspired you to open a local outdoor shop in this challenging retail environment?
Christine Iksic: We both spent time living out West and loved the outdoor culture there, but we love it in Pittsburgh, too. So we asked ourselves, "How do we build that same community here?" We found out there is a strong outdoor community in Pittsburgh, but [members] feel disconnected. There are no independent outdoor stores where they can gather. We could have taken this to any outdoor town, but here's where the market was right, and the city needs it.
Chris Kaminski: We've spent the past three years traveling and researching how we were going to do this. That first year we thought, "Oh, we'll be open by next year," but there was a lot to learn.
CI: The word "viability" kept coming up, and how we needed that before we really committed to this to see if the community would support us before we dove in.
How did you achieve that viability?
CK: That's where the pop-up store concept and Gear Fest came into play. The first two, one in April and the other in October of 2017, went over very well. We attracted 700 to 800 people and 40 to 50 vendors to each one.
CI: And we're carrying over the used-gear/consignment idea to the new store, along with a nonprofit angle. When people bring in their used gear to sell, they can choose to donate a percentage of it—up to 100 percent—to local outdoor nonprofits. Also, one day a month, we plan to do a community nonprofit day to donate a percentage of our storewide sales to those nonprofits.
You partly crowdfunded the store effort on Indiegogo. How did that experience play out?
CK: We just finished the campaign, and while we fell short of our goal (raising $8,200 of a $50,000 goal), it worked more as a marketing tool that's kept the conversation going while we work to open the store.
CI: We had a lot of fun making the video for the campaign, which showed all the great outdoor activities around Pittsburgh. The campaign was worth it. It wasn't so much about the money as it was a solution to keep the momentum from Gear Fest going and connect it to the new store.
How else are you marketing the new store?
CK: At any kind of festival that could be construed as outdoor, we are there, getting to know the grassroots, locally owned atmosphere in the city.
CI: We'll continue to do Gear Fest along with features and events in the store, including an adventure-planning center, beer and pizza nights, and other meet-ups. None of these are about pressure for people to buy gear, but to socialize and find activity partners. Every piece of gear is available online today, but sometimes you want to talk to people in your community.
Sell us on the Pittsburgh/Western Pennsylvania outdoor scene. What do people overlook about this part of the country?
CI: We're at the foothills of the Alleghenies, and we have some of the best whitewater kayaking in the United States here, along with great mountain biking and hiking. You don't have to live in a high-cost mountain town to live an outdoor life. If Pittsburgh can revitalize itself as a tech town, it also can revitalize itself as an outdoor town.