Outside Business Journal
Retailers' Toughest Question: When Is It Time to Close up Shop?
The owner of longtime San Diego retailer Adventure reflects on the decision to close his store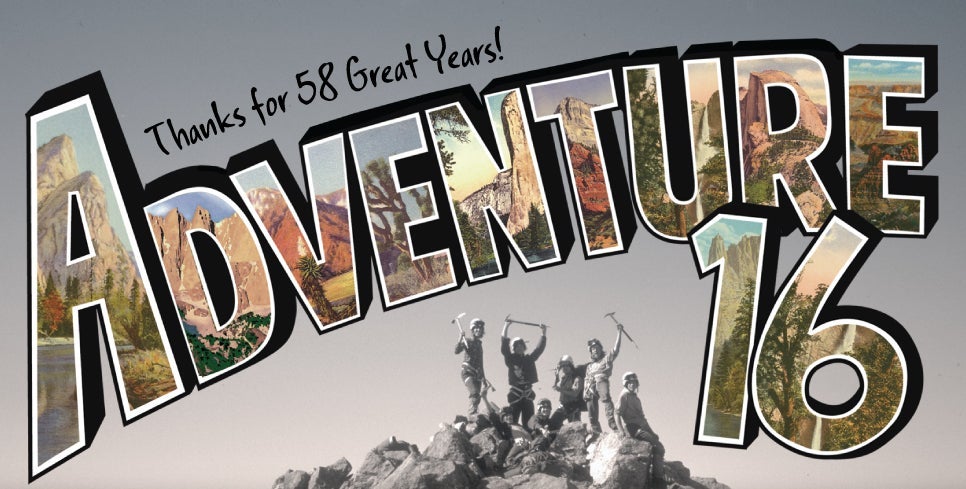 Heading out the door? Read this article on the new Outside+ app available now on iOS devices for members! Download the app.
It's never easy to let go of something you love. When John D. Mead, 63, of San Diego-based retailer Adventure 16, decided to close the last two locations of his business in January after a 58-year run, he says it felt a little like losing a family member.
"I've been in this industry 50 years now," he said. "We've been through a lot."
For years, independent retailers like Adventure 16 have felt mounting pressure to keep profits up as direct-to-consumer sales rise and Amazon remains all but ubiquitous in the outdoor industry. Even before the economic fallout of the coronavirus began to wreak havoc on small businesses, Mead says, specialty retailers were definitely feeling the squeeze.
"When you're faced not only with your competitors—the Amazons and REIs—but also with your own vendors who are discounting products, running 'friends and family' sales, and sending out coupons, you have to decide if that's a game you really want to play," Mead said. "For me, it wasn't."
It's a question many shop owners are grappling with, especially now. Countless stores across the nation have shuttered to protect public health and revenue is drying up. Despite some valiant efforts to save local retailers, brands are largely benefitting from consumers' shift to online shopping, at the expense of independent brick-and-mortar stores. Eventually, some are forced to ask a difficult question, as Mead was.
When is it time to close up shop?
Deciding Factors
Three factors contributed to the decision to close Adventure 16, according to Mead—years of sagging revenue, a lack of customer response to coupons and sales, and competition with vendors.
"We did a little experiment before we came to this decision," he said. "With all the vendor discounts that were drawing customers away and eating into our profits, we decided to put everything in the store on sale for 25 percent off. We emailed our customers to let them know. We hung signs in the windows. During that promotion, sales actually decreased. At that point I knew: If we can't even give the products away, it's never going to turn. Within a week, I made the final decision to close the business."
With respect to vendor competition, there's no bad blood, Mead says. He doesn't hold grudges against anyone trying to make a profit. But occasionally those ever-present "friends and family" discounts may have gone too far.
"Some of the practices bordered on predatory. It never got truly contentious, but I did encourage some of our vendors to stop doing what they were doing. I didn't stay quiet."
A Changing Landscape
Hovering behind the dollars and cents rationale for getting out of the retail business was a feeling of shoveling against the tide, Mead says—of trying to remain relevant in an industry that valued specialty retail less by the season.
"It became very clear to me that almost 100 percent of our vendors were aggressively going after their online business. It doesn't make them bad people to do that. But what it did was let us know that we were becoming less and less important."
Another sign of a changing marketplace, he said, was the diminishing contact Adventure 16 had with its vendor reps.
"I don't want to sound old fashioned here, but there was a time when we'd go to Outdoor Retailer and meet with VPs, company presidents, and sales managers. More and more, we found ourselves talking with reps who just gotten the job three days ago. It sends a message. How much do you care about specialty retail?"
When It's Time
"I wanted to do it with grace and dignity," Mead said.
Indeed there was too much riding on the closure—outstanding debt and bank loans included—to do the job sloppily, so Mead hired Rick Natelson of ML Retail Solutions, a New Jersey-based consultancy that helps independent shops liquidate and go out of business.
"Step one was to get some familiarity about the business," Natelson said. "What was its character, its history, the spirit of the team working there? You always want to put together a game plan that fits the personality of the company."
The primary goal was to create a sense of team cohesion around an important, if unfortunate, milestone in the business's lifecycle. A closure is emotionally and psychologically taxing—morale building is important to "keep employees from bailing on you," Mead said, and to close up shop in the most way advantageous way possible.
From there, Natelson says he focused on the granular details of the project: taking inventory, developing a timeline, coming up with the proper messaging. He met with the heads of all the company's departments, from marketing to finance to product buying, to get them involved. The big-picture objective was to handle the situation with clarity and sensitivity.
He also provided expertise about running a liquidation sale. "Every retailer knows how to run a sale, but running a liquidation sale is totally different," he said. "Retailers are always tuned into margin, but in this scenario it's all about cash. There are certain techniques that not everyone is familiar with."
In the end, what made Adventure 16 a particularly successful project was the team Mead had built, Natelson said.
"He happened to have some very loyal and excellent people working there. More than anything else, that gave the project a great chance of success from the start."
New Ventures
In the final analysis, Mead admitted that the closure of Adventure 16 was overdue.
"If I had looked at it simply as a business decision, I would have probably wrapped things up five years ago," he said. "But I've been with the company since 1970. In the final couple of years, I had to look my people square in the eye and say, 'We're in this lifeboat together. Here are the things we have to do in order to turn around on a dime. Can we do these things?' At some point I realized we weren't going to get out of the lifeboat, and I wasn't going to start playing the discount game. That was the moment I knew I had to pull the trigger."
Looking to the future, Mead said he's going to try retirement for a while, but plans to keep the spirit of Adventure 16 alive by protecting wilderness areas and inspiring people use the outdoors in a responsible way.
"I still have some energy and ideas," he said. "I'm not sure what my new ventures are going to look like, but I do want to keep my hand in the industry. That much I know for sure."