Outside Business Journal
Chopwood Mercantile, Beloved Crested Butte Store, Is Under New Ownership
Clay and Meredith Diers are fitting right into the Crested Butte community and keeping the spirit of the store alive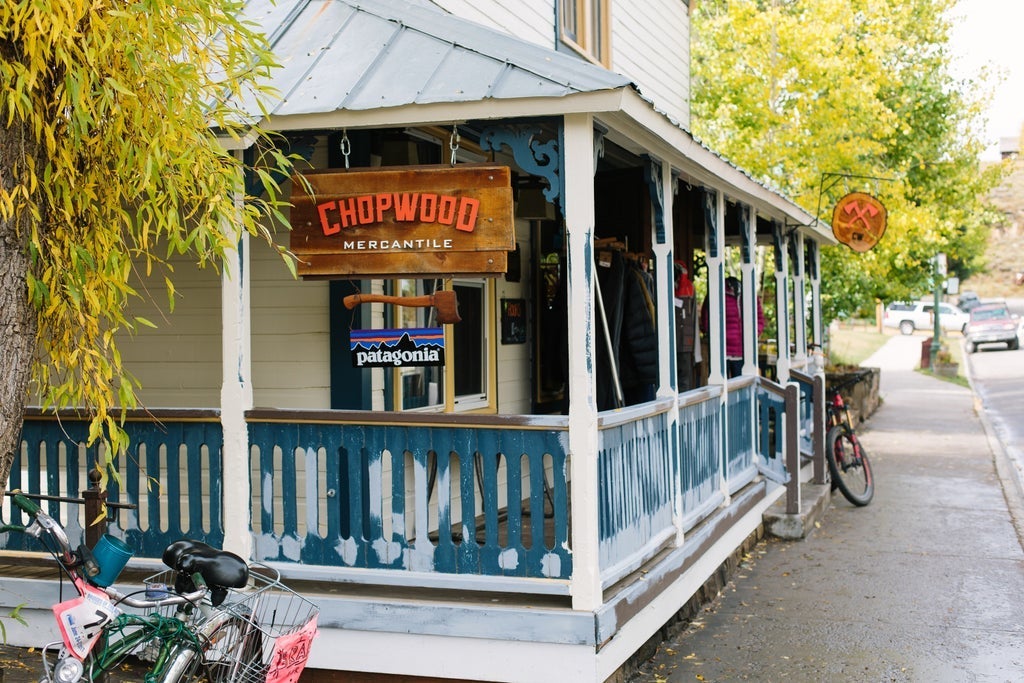 Heading out the door? Read this article on the new Outside+ app available now on iOS devices for members! Download the app.
Strangely enough, Meredith Diers, the new owner of Chopwood Mercantile in Crested Butte, Colorado, found out the storied retailer was for sale through us. After seeing a piece we published this year about the mountain-town shop going up for sale, she immediately fell in love.
"It was one of those times in life where the world stops as you read it," Diers told us this week. "Truly, the next day we were on the phone, and a few days after that we went to the bank to see if we could make this pipe dream a reality."
Diers and her husband Clay had been dreaming about owning an outdoor shop for years. Prior to their new venture, Clay was working in logistics, while Meredith had been in outdoor retail for the past few years, most recently as an apparel buyer. When the chance came to own their own business, they didn't hesitate. 
The store had been listed in July at an asking price of around $350,000, not including close to $140,000 worth of inventory. The parties finalized the deal in late October for an undisclosed amount, though they have stayed in constant communication since then to ensure a smooth transition.
The Future of Chopwood
Coming up on their one-month anniversary of owning the shop, the Dierses said they have no regrets.
Many first-time store owners have rough transition periods, but the Dierses credit previous owners Travis Underwood and Lisa Cramton for making their experience much easier. From facilitating the first few weeks of invoices to spreading the word through the Crested Butte community to helping gift-wrap deliveries for the holidays, Underwood and Cramton continue to help out with the store in any way they can.
"Having their constant support and their investment in our success has been really cool," said Clay.
The spirit of Chopwood has always been in its community-oriented nature, selling locally made artisan goods, from beef jerky to jewelry, alongside gear and apparel from more widely known brands. Now that the store is under new ownership, the Dierses said they plan to keep it that way.
"We don't want anyone to notice there's been a change of ownership," Meredith said. "There's a reason the store has been successful and that the community and visitors love it. We want to make sure that stays in place." 
The word so far is that the Dierses have fit right into the Crested Butte community. "I don't want to jinx anything," Clay said. "But it's really been smooth sailing." Meredith mostly agreed, with one catch: "Sometimes, our dog will go on a bender and try to steal food from the taco restaurant next door."