Outside Business Journal
Retailer Spotlight: Outdoors Geek in Denver, Colorado
This family-owned, family-operated business has one mission: Get everyone outdoors. Even glampers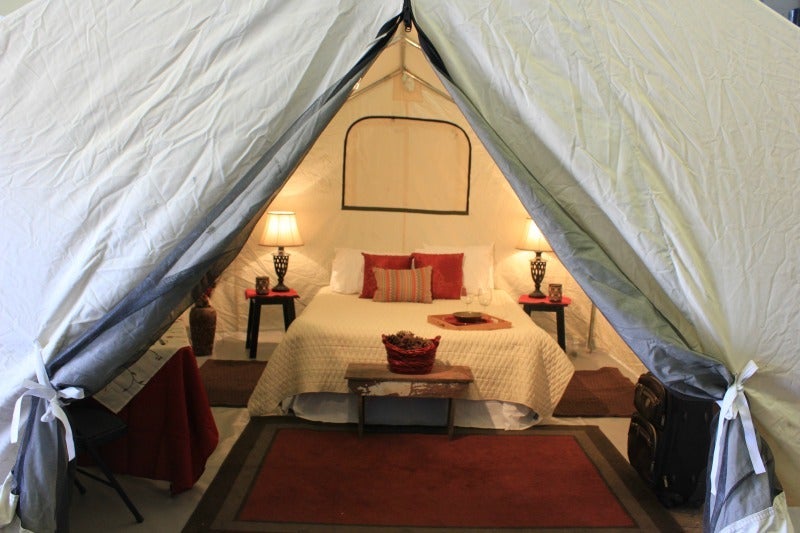 Heading out the door? Read this article on the new Outside+ app available now on iOS devices for members! Download the app.
Standing out as a gear retailer in Denver, Colorado, is not easy. The capital of the Rockies is saturated with gear shops, from Goliaths like REI to all kinds of Davids—independent specialty retailers of bike, climb, paddle and ski gear.
And yet, Outdoors Geek stands out. As a retail shop that ships rental camping and backpacking gear to customers nationwide, Outdoors Geek offers something that other gear shops in Denver—or even in the country—don't: a way for people to get outdoors and find adventure without dropping a boatload of cash.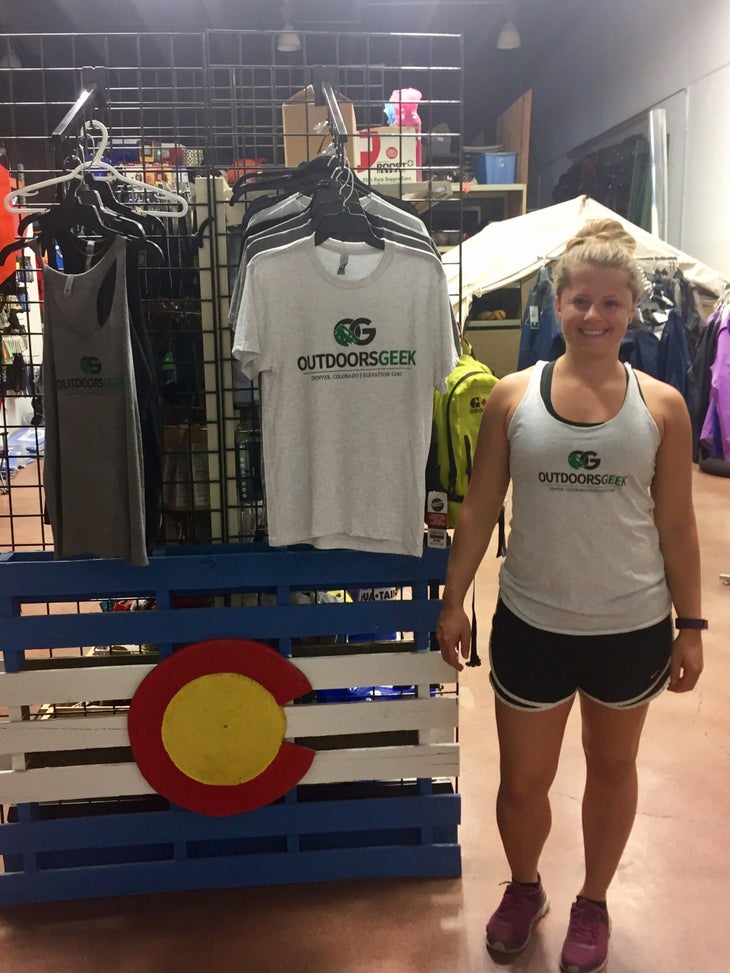 Started by Will and Corina Marquardt in 2010, Outdoors Geek is a brick-and-mortar store that offers camping and backpacking gear for rent and for purchase.
Originally from Wisconsin, the Marquardts fell in love with backpacking and camping early on. After guiding a group of family members into the Quetico Provincial Park in northwestern Ontario, Will Marquardt realized he had found a passion and calling. "Since that formative experience, I have spent hundreds of days on the trail and under the stars enjoying incredible backcountry experiences," he said.
It was this love for the outdoors that led the Marquardts to start Outdoors Geek, initially just renting out tents and sleeping bags. Seven years later Outdoors Geek is a thriving family business, with the owners' daughter, Chelsea, and son, Mitchell, also working at the shop full-time.
"My parents started this business purely out of wanting to get other people outside," Chelsea Marquardt said.
Removing Hurdles
Some of the biggest hurdles for people wanting to seek outdoor adventure are cost, convenience, and lack of experience. And Outdoors Geek removes all of these hurdles.
Customers can order single items from Outdoors Geek's stock of gently-used tents, backpacks, sleeping pads and bags and even kayaks for a fraction of the cost of buying; or they can rent a variety of camping and backpacking packages, bundles of items that are tailored to different types of adventure—from family camping and couples retreats to Yellowstone- and Moab-specific trips. And if customers come back from their trip having loved their experience and the gear, they can buy that same gear and apply their rental fee toward the purchase of the item.
According to Chelsea Marquardt, whatever the adventure, chances are Outdoors Geek has the gear you're looking for and will box it up and ship it to your doorstep, or have it ready for pick-up at their Denver store, ideally located just west of Denver International Airport on the I-70 corridor. "People love our shop and rental service because it's so convenient for them to pop in. A lot of our customers fly into the airport, come pick up their gear, then head straight for the mountains," Chelsea Marquardt said.
Showing Customers the Ropes
Not only does the shop's Rent It program make getting outdoors more convenient and affordable, it makes the experience less intimidating to new outdoor enthusiasts. "We have everything from tents to the little things, like headlamps, that people often forget, or don't know they need," Chelsea Marquardt said. "And when people come into the store to pick up their packages, we'll lay everything out and set up the tent for them—a lot of our customers haven't done that before. We'll show them how everything works and tell them what they need to know, like how to purify water."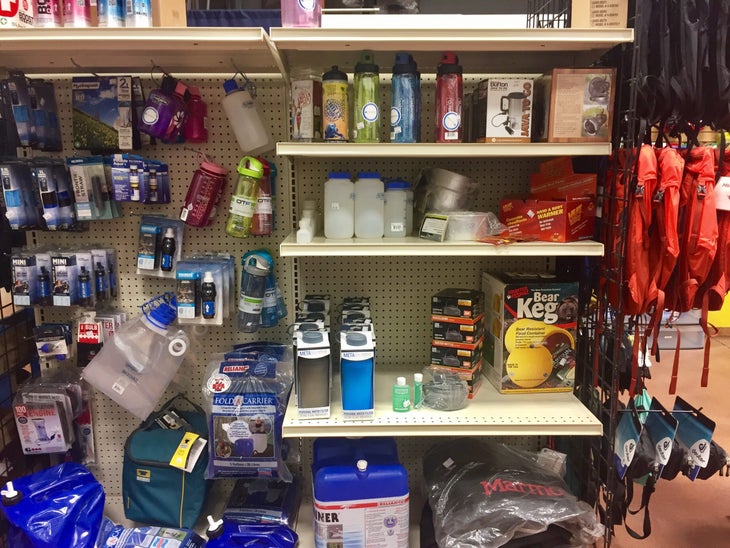 And for those ordering Outdoors Geek's gear from across the country, unable to come into the store to get a tutorial and expert advice, Outdoors Geek's website offers Geek Advice, a page dedicated to teaching camping and backpacking basics with gear checklists and destination tips and guides.
For many, renting gear just makes good sense. This is especially true for a good chunk of Outdoors Geek's customers who live in cities on the East Coast.
According to Chelsea Marquardt, people in New York love Outdoors Geek's service because they can rent gear when they need it, then send it back when the trip is over and not have to worry about making room to store it at home.
From Gently-Used to Glamping
While the bulk of Outdoors Geek's customers are camping and backpacking newbies or occasionals, the shop also services experienced outdoorsmen. Outdoors Geek sells new and gently-used gear and soft goods, from Gregory and Marmot packs to Big Agnes tents and Exped sleeping pads. "We have top of the line gear, which includes a lot of the ultralight gear for backpacking. That stuff is really expensive, so you can buy our gently-used gear for a fraction of the cost, and you're still getting that same, great product," Chelsea Marquardt said.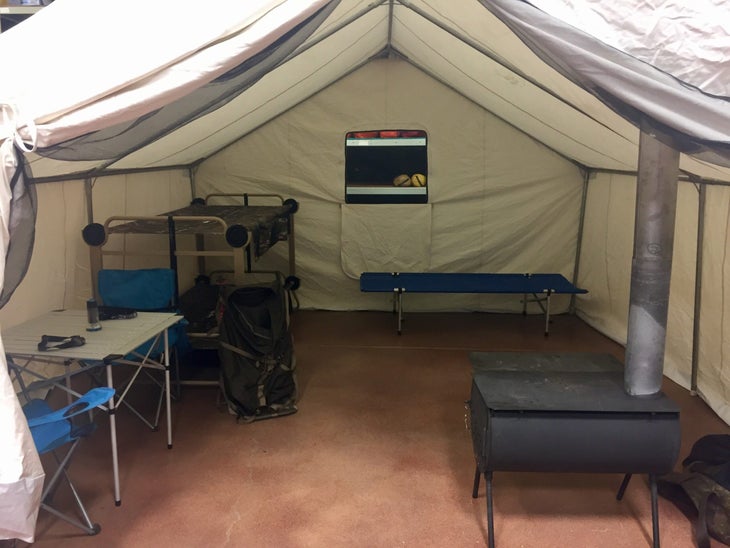 And to truly cover all their bases and serve every type of customer, Outdoors Geek also offers glamour camping—or glamping—products and services, a unique niche. They specialize in outfitting large glamping events like weddings, music festivals—including Coachella—and corporate gatherings.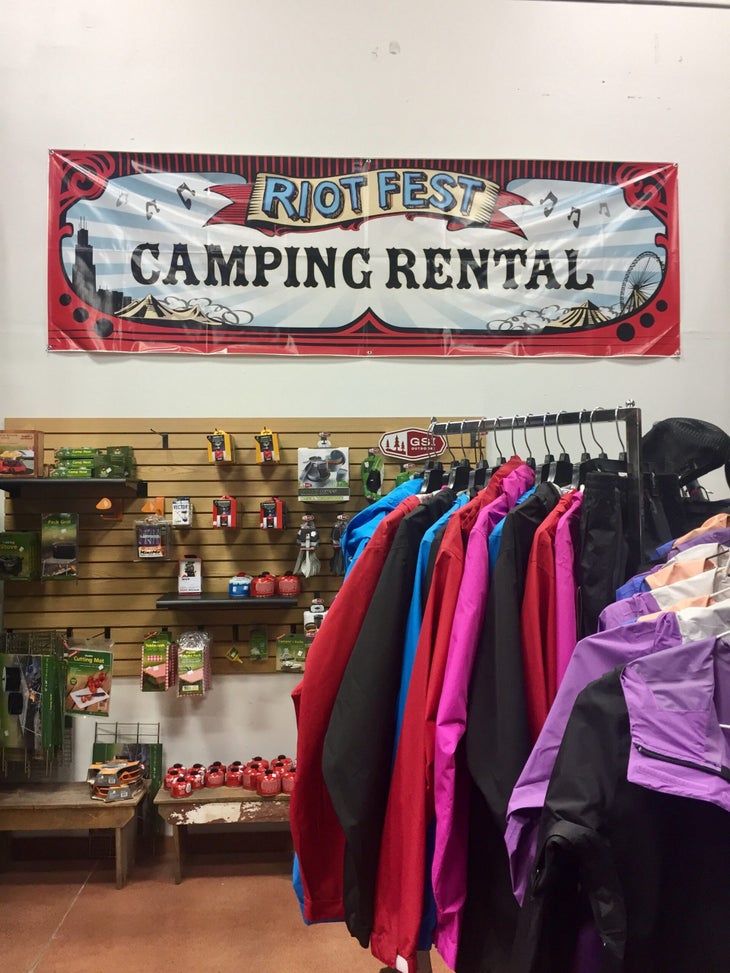 According to Chelsea Marquardt, Outdoors Geek can service events that require anywhere from one safari-style or bell tent to hundreds of them, and provide a crew to erect the glamping village. Outdoors Geek also offers DIY glamping for smaller groups and events, and offers packages that include glamping accessories like queen air beds, bedside tables and lanterns.
Trending on Outside Online