Outside Business Journal
Retailer Spotlight: The Hub & Pisgah Tavern, Pisgah Forest, North Carolina
Because nothing's better than a cold beer after a mountain bike ride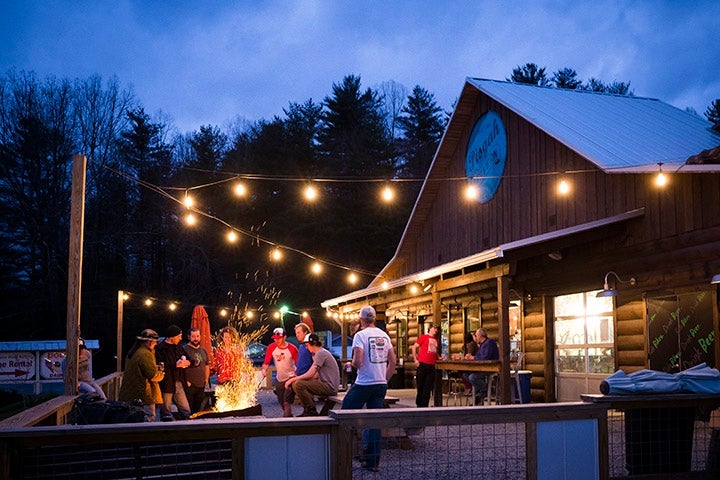 Heading out the door? Read this article on the new Outside+ app available now on iOS devices for members! Download the app.
Beer and the outdoors go together like biscuits and gravy. That immutable fact is one of several reasons that this unusual establishment in Pisgah Forest, North Carolina—part outdoor shop, part bike shop, part hipster tavern—works. It doesn't hurt that Hub & Pisgah sits at the entrance to Pisgah National Forest, home to both the "Hunger Games" backdrop and some of the best year-round mountain biking and hiking in the Bible Belt. Owners Jordan and Sam Salman bought the business in 2008 and turned their dream into a reality. Their motto: Bikes. Outdoor gear. Beer.
The bar started super small, only four taps in a back corner. "My husband saw that most people loved a cold beer after an adventure in the forest," said co-owner Jordan Salman. "Friends were at their happiest after outdoor exercise. We grew little by little, first building an outdoor deck and then putting a covered roof top on it. By summer of 2015 we were breaking fire code every weekend and had completely grown out of the space."
Hub & Pisgah has a loyal following of tavern regulars who stop by to enjoy their rotating selection of craft brews from around the country or a bite to eat from one of the food trucks that's always parked outside. But it's not a rowdy bar scene. "We keep early hours, 10 A.M. to 6 P.M.," said Salman. "People just stop in for a beer or two, a quick high-five, and they're home for dinner." And eventually, she added, customers realize that her staff is awesome, that The Hub's service is unbeatable, and that she and her husband are "real people." Once that's happened, the Salmans have hooked them for life.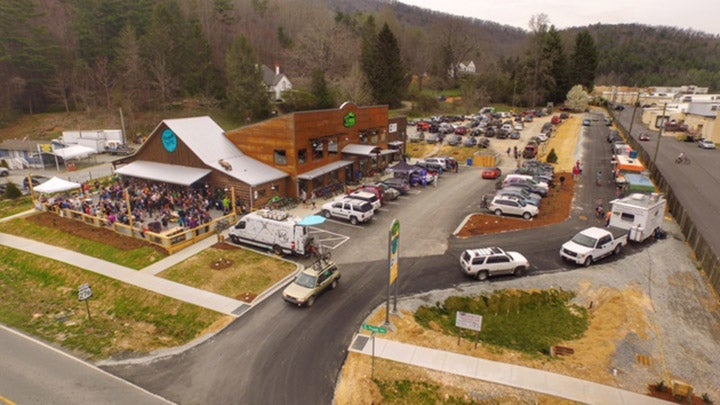 Hub & Pisgah sits right at the entrance to Pisgah National Forest. "There are 300 miles of trail right out our door. If you're headed into the forest, you have no choice but to drive right by us," said Salman. "The riding is good year-round, and we have the most beautiful falls you can imagine. We rent tons of bikes and have a great demo center." And the locals know it's the place to go if they need tubes, repair kits, or want to upgrade their handle bars.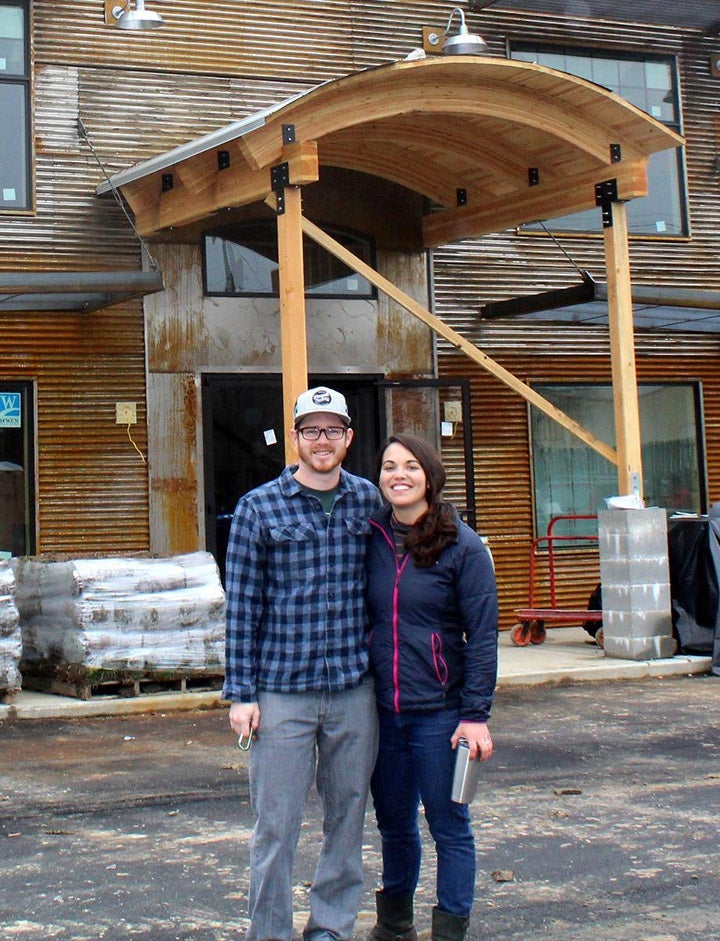 When they were just 23 years old and fresh out of college, husband and wife team Jordan and Sam Salman were in the right place at the right time. They loved mountain biking, kayaking, and climbing and were regulars at the local outdoor shop, Backcountry Outdoors, owned by an older couple. "One day we're there, talking to the owners about our dream to take a road trip out west and find an outdoor shop to buy," said Salman. "They said 'buy this one.' They financed it for us and spent five years teaching us how to run the business. It was just lucky timing and a lot of hard work."