Outside Business Journal
Retailer Spotlight: Next Adventure in Portland, Oregon
Next Adventure's new and used gear concept is a perfect fit for Portland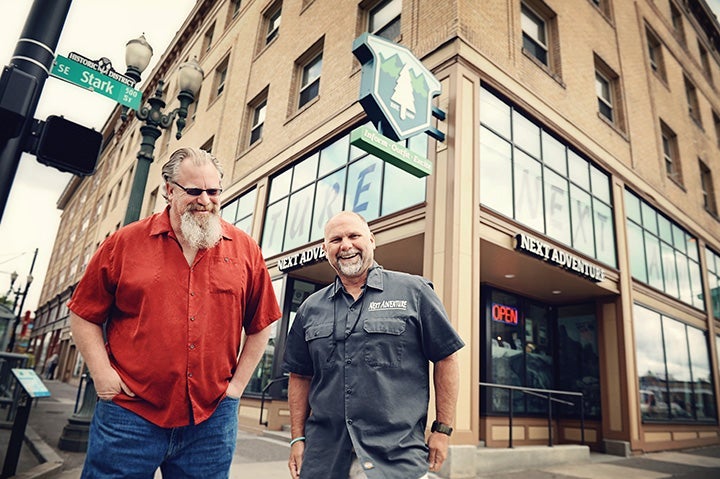 Heading out the door? Read this article on the new Outside+ app available now on iOS devices for members! Download the app.
Next Adventure was founded in 1997 in Portland, Oregon with two truckloads of used gear in a 1,600-square foot storefront on Grand Avenue. Like all the greatest specialty outdoor shops, the business was founded because owners (and life-long besties) Deek Heykamp and Bryan Knudsen had a passion for playing outside.
"We started buying gear at garage sales and thrift stores."
In the mid '90s, Deek Heykamp had a successful, 12-location shoe repair business and Bryan Knudsen sold tires at Les Schwab. Respectable jobs, to be certain, but ever since they were kids on family camping trips, they dreamt of something different. They hatched a plan to start a new and used outdoor gear store. Deek started working in local Seattle stores to learn the ropes. And the pair began trolling garage sales and thrift stores and collecting gear. "When we opened our first shop we had 80 percent used gear and about 20 percent new close-out stuff," said Heykamp. After a few years, Next Adventure had a loyal, regular following and customers started asking for new stuff. Flash forward to today, and Next Adventure's old-to-new ratio has changed. Now, about 65 percent of the inventory is new, current product line. "We like that we can be good partners to our vendors and represent brands in their full glory, but also give bargain hunters and folks on a tight budget some good alternatives in our 'Bargain Basement.'"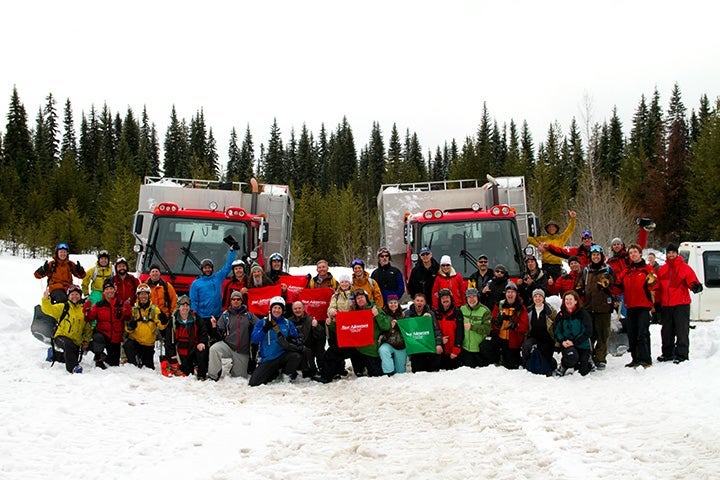 "We are in the business of selling fun."
Like all the best specialty outdoor retailers, Next Adventures is all about building community. A prime example: Next Adventure's annual cat-skiing trip to British Columbia. "If you're a skier, you dream about going cat-skiing," said Heykamp. "But most people never make that step. We give them the push to do it." As we were interviewing Heykamp, he was on a bus headed north with a couple staffers and about 35 of his customers who all paid him $1,575 to go on a three-day cat-skiing adventure that includes transportation, lodging, skiing, most meals, and a nice swag bag. The trip sells out every year—there's even a wait list. They've been running the cat-skiing trips for seven years, and they also have a similar model for kayaking and backpacking trips. "It's our job as a business to break down barriers to entry," said Heykamp. "This type of engagement is not only a blast, but it gives us a direct connection with high-quality customers who are passionate about what we do."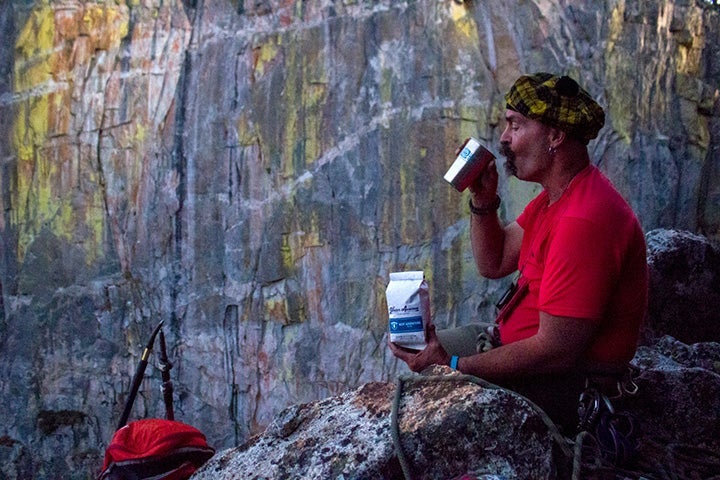 "We're looking people who are super passionate, not experts."
Another unique aspect about Next Adventure is its ambassador program. The website currently lists 19 ambassadors, but they are not the super-skilled or expert athletes that most brands seek out. "Being out in the community, we run into these special local people with big passion and big personalities. They're connectors, influencers," said Heykamp. "We'll approach them and tell them that we can help with their adventures." He says that aside from spreading the word about Next Adventure, the ambassadors actually help vet products for the store to help the buyers determine if the value equation makes sense. And value is not always about the price, he noted. "If you're about to climb Denali, a super-high end down jacket that costs $600 actually has really high value to that person. But for weekend warriors the best value might be $100 close-out jacket." Either way, Next Adventure has them covered.
Trending on Outside Online