Outside Business Journal
Retailer Spotlight: Pack & Paddle in Lafayette, Louisiana
This shop's history dates back to when the owner was a kid, and since he and his wife bought it, they've resurrected it as a town center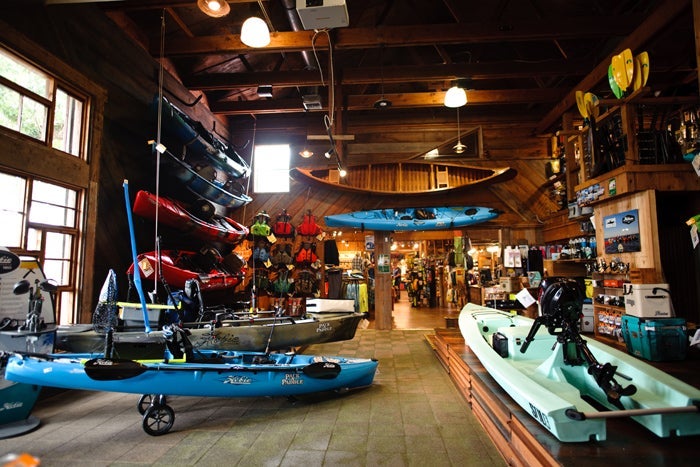 Heading out the door? Read this article on the new Outside+ app available now on iOS devices for members! Download the app.
"Did you happen to catch the presentation by those folks from Louisiana?" asked veteran outdoor retailer Beezer Molten, owner of Half-Moon Outfitters. "What they have going on is a whole new level of commitment to the community, which is something to aspire to."
Molten wasn't the only one impressed by the Pack & Paddle's presentation at the June 2018 Grassroots Outdoor Alliance Connect Show in Knoxville, Tennessee.
John and Becky Williams—who own the Lafayette, Louisiana, shop—wowed a roomful of the country's top independent outdoor retailers as they shared their shop's long, family-founded history and big, community-driven heart.
"Our focus is building community and being a welcoming central hub for outdoorsy people in our area," John Williams said.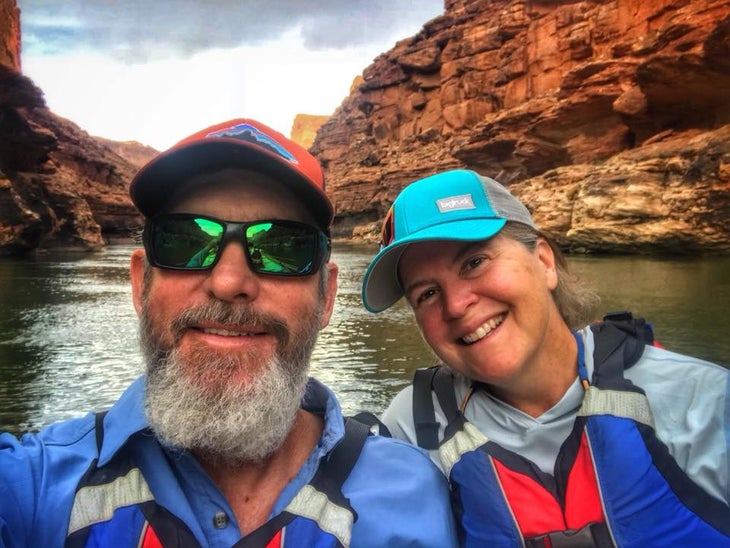 "Part of Who I Am"
Pack & Paddle is a second-generation family business that has helped Louisiana folks get outside for nearly half a century. John Williams' parents opened the Lafayette store in 1974 when he was 12. He and his brother helped build the shop with their own hands, and even tore down two old barns to use the wood for the shop's interior.
As a teenager, John Williams found Pack & Paddle's community events to be a bit of a drag. While all his friends got to go home and eat dinner after school, the Williams were out late, and according to John Williams, "dragging a bunch of backpacking gear to the local college every Tuesday night for weeks to teach a Backpacking 101 class." John Williams said he would wait in the car to haul all the gear back home after each seminar.
But his parents' perseverance to teach others how to safely adventure outdoors eventually showed John Williams that even if community events aren't always fun, they're worthwhile.
His parents built a business from the fabric of who they were and what they loved to do. That passionate authenticity defines the next generation of Pack & Paddle today.
"You have to be doing it because it's you—because you want to do it, because it's part of who you are," said John Williams. "I think that's a big deal. Growing up like that, it is part of who I am. That's part of why we do it and stick with it."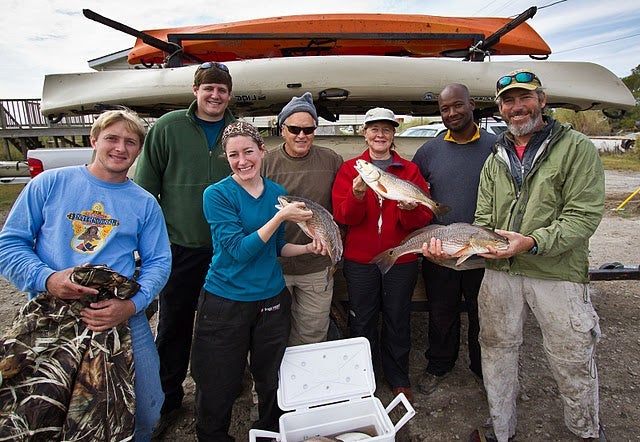 From Life Support to Life's Purpose
Back in 2000, John and Becky Williams purchased Pack & Paddle from John Williams' parents. They had met in 1984 at the store, married a few months later, and went on to run a successful e-commerce hockey business that required most of their attention, so for almost a decade, the trusty ol' Pack & Paddle ran on autopilot.
"When Becky and I bought the shop out from the family, it was really at a low ebb—it was on life support," John Williams said.
Seven years later, John and Becky Williams walked the entirety of the Appalachian Trail (AT) together, returning home with a renewed love of the outdoors and of the community that makes the outdoors experience so special. The trail provided fresh life perspective, and the couple decided it was time to give their whole heart and soul to the shop.
"We loved the community we experienced on the trail, and we knew our number one focus when we got home was going to be building community and deep roots," John Williams said. "This was the opposite of what we did for eight years on the internet. Three days after we got home from the AT, our largest competitor called and offered to buy our online business. This allowed us the time, energy, focus and money to sort of re-invent Pack & Paddle from scratch."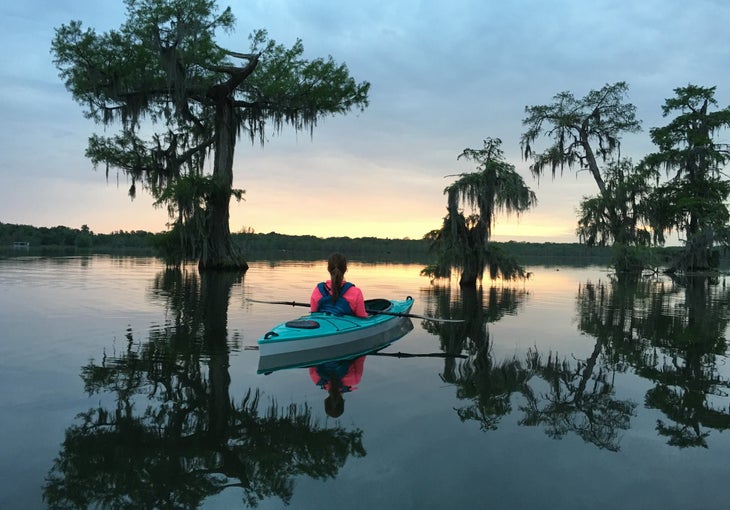 "It's Not a Strategy; It's a Lifestyle"
By the time John and Becky Williams returned from the AT, the community flame of Pack & Paddle had nearly flickered out—no events, no guided outings and the bare minimum in inventory. Luckily, John Williams had learned events are what bring a shop to life in its community, and he had come around to the idea of hosting events because they're fun, not for a big turnout.
"It's not a strategy; it's a lifestyle," John Williams said. "It's authentic because if it's a strategy, it really won't work. It's too much effort. There are too many temptations to say, 'Oh, I did this seminar and three people showed up. This isn't worth it, I'm not doin' this anymore.'"
Now a decade later, even a casual weekday how-to workshop—such as Backpacking 101—fills the store. One of the most effective tactics Pack & Paddle employed to increase event turnouts was handing out good old-fashioned flyers the good old-fashioned way.
"Flyers were huge," said John Williams. "In the beginning, it was really a ground war. We found staff inviting customers and handing them a flyer [related to an activity in which they'd expressed interest] was a big driver of turnout."
Digital strategies—such as building the shop's email list to 15,000 recipients and Facebook advertising—have also helped Pack & Paddle get-togethers grow from three-person turnouts to pushing 100.
Pack & Paddle accommodated its growing event turnouts by converting a third of the shop's floor space it into a kayak room, which transforms into a venue that holds more than 70 people. But even this new venue hardly can contain the crowd that comes out for special events.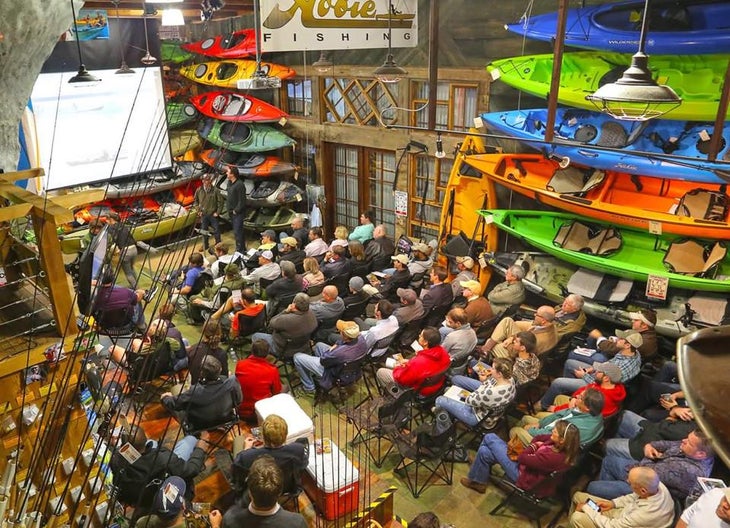 "A marquee event like my talk on the Camino—we had maybe 70 people?" Becky Williams said.
"Closer to 100 people came to your Camino talk," John Williams insisted. "People were out in the other room. It was crazy."
Molten was right: Pack & Paddle is on a whole new level when it comes to community commitment. And without that commitment, the shop might not have made it through another generation with the challenges of four big-box competitors, another specialty store, plus online retail and DTC tactics.
As long as Pack & Paddle keeps it about the people, there's no doubt the Lafayette community will keep Pack & Paddle as their first stop en route to outdoor adventure.
"It's more fun to work in a business that's dedicated to giving people their start in the outdoors," John Williams said. "Helping them maintain their love of these activities and doing more than just selling outdoor stuff."