Outside Business Journal
The Outdoor Retailer Playbook, Part 5: Cooperation Over Competition
Specialty retail isn't the Hunger Games: everyone benefits when retailers stop viewing each other as the enemy and start working together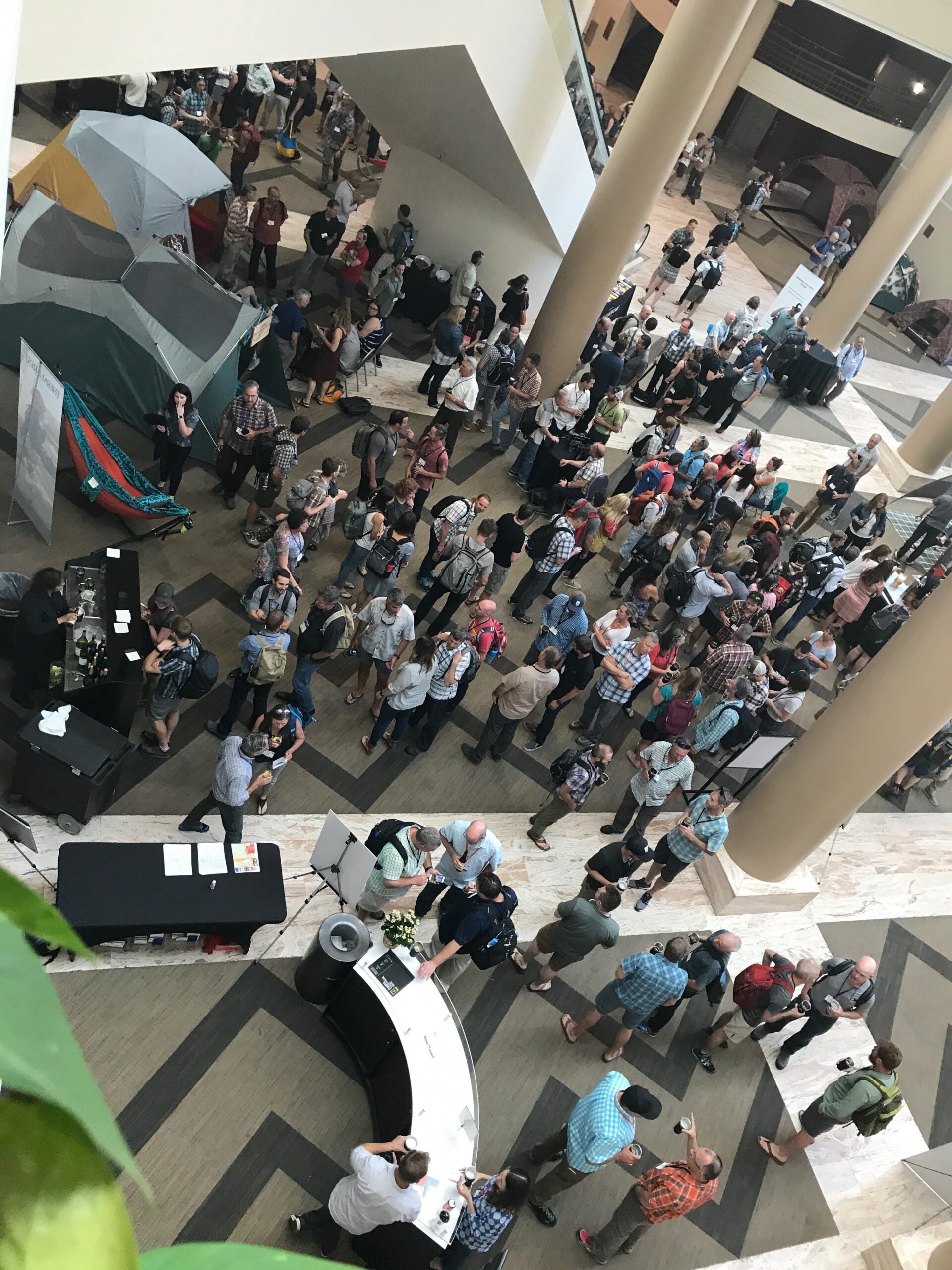 Heading out the door? Read this article on the new Outside+ app available now on iOS devices for members! Download the app.
Everyone in this industry knows the problem by now: the rise of online shopping has turned the traditional outdoor marketplace on its head. Consumers now turn to the internet first when they need new gear; brands seize the chance to sell it directly through their own websites or on Amazon; brick-and-mortar retailers are left scrambling Less obvious? The solutions. OBJ has partnered with Mike Massey, founder of the online marketing platform Locally (which makes it easier for brands to refer buyers to nearby retailers for the sale), to examine how brands and specialty retailers can work together to everyone's benefit. Over the next few months, we'll examine several key principles for making the brand-retailer relationship even stronger in this brave new world.
So, another gear shop just opened in town—how do you feel? While it can be tempting to view the new business as a customer-stealing, profit-diminishing competitor you should immediately try to undercut, that sort of cutthroat thinking is a mistake, argues Mike Massey. The more you approach your business as a Hunger Games-style battle to the finish, the worse off you—and the rest of the specialty retail space—will be.
Instead, consider the "we're all in this together" perspective: instead of competitors, other retailers near and far become helpful sources of business knowledge, powerful allies in vendor relationships, and fellow players in a healthy specialty retailer ecosystem. "If I share information and work with another retailer, it not only makes both of us stronger, it makes the channel itself more viable for the shopper," noted Massey, who also owns the Massey's Professional Outfitters small chain.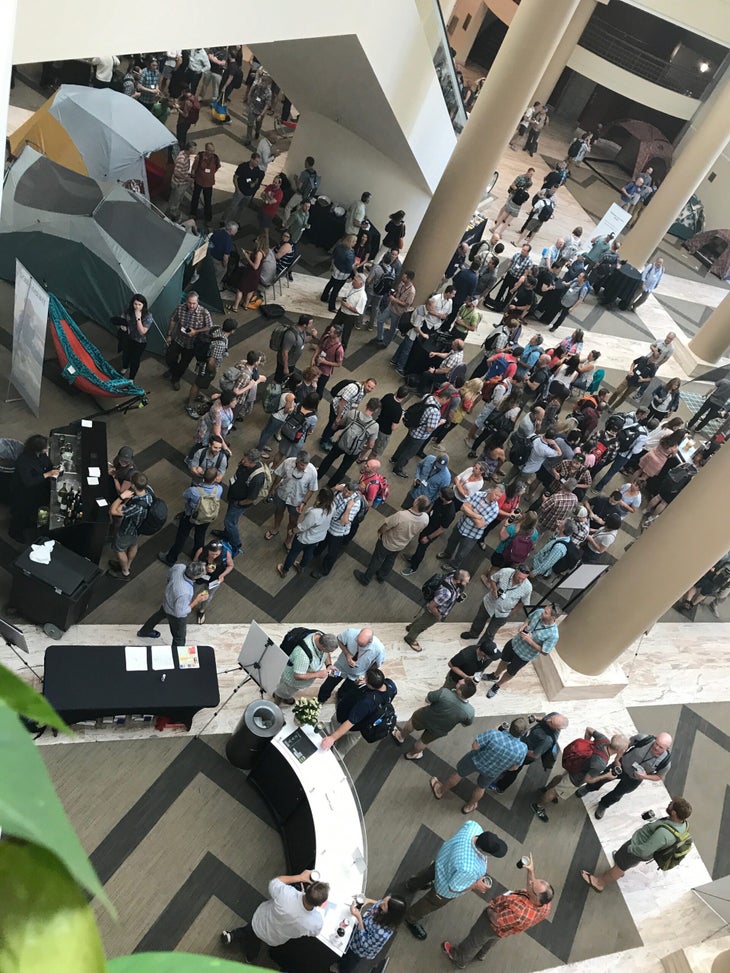 Sharing Is Caring
What's to be learned from chatting up peer retailers, whether through an organized trade association or informally? For one, other retailers offer a wealth of critical information, such as which brands and products are hot sellers or which marketing tactics have been particularly successful. Owners who swap numbers, trends, and tricks can load up on ideas to improve their own businesses.
This type of sharing is a big part of membership in the Grassroots Outdoor Alliance, a coalition of 65 specialty retailers nationwide, said president Rich Hill. Ten members have even set up their own subgroup, taking it to the next level by opening up detailed financial information to each other (under a strict nondisclosure policy). "They see everything, every month, and it's powerful," noted Hill. "They can see, 'Your marketing costs are double mine—why?' or 'Your inventory is creeping up—why are you letting it do that?'" The group sets up one phone call a month and one visit to a member shop every six months, where they examine the host store's numbers closely and provide suggestions.
What's more, cooperating retailers can tap into each other's expertise in different facets of running a business. "In specialty retail, you're doing everything from HR to sustainability to merchandising to buying to facilities to legal work," said Hill. "Nobody has all those skills." Perhaps one shop owner has questions about negotiating a commercial lease or how much to pay a floor manager—often, another owner will have knowledge or experience with similar issues.
And the benefits can extend beyond sharing financials. Massey's Professional Outfitters has worked with another Louisiana retailer on vendor orders, said Massey: "We'll compare notes on a kayak manufacturer and say, 'Let's split a truck and get the shipping price down.'" Other local retailers might exchange inventory between themselves when a customer needs something that's not in stock everywhere.

Collective Action
Retailer cooperation pays off in vendor relationships, too, noted Hill. Belonging to a collective like Grassroots gives shop owners a megaphone when they have issues with a particular brand. "I had serious issues with one vendor," said Brian Sweet, owner of Cascades Outdoor Store (see below). "I went above my sales rep agency and called, and they didn't return my call. I felt ineffective. When Rich Hill calls a brand, I'll bet they return his call."
Grassroots regularly goes to bat for its retailers, Hill acknowledged: "We coordinate and let [vendors] know our needs so we can work together going forward. We're nurturing brands and making them aware of the policies and practices that mean long-term success with our membership." That might mean improving shipping deadlines, enforcing stricter regulations on direct-to-consumer discounts, or even incorporating retailer feedback into product design.
Community First
On a deeper level, though, the biggest payoff of working with so-called competitors is a stronger specialty retail environment for shoppers. "Nowadays, you're competing not just in your local market among yourselves, but also with DTC [direct-to-consumer] from brands, marketplaces like Amazon and eBay, and national chains," Massey said. "You're competing for attention and foot traffic, not just a single fleece sale. The more robust you can make this shopping channel, the more successful everyone is."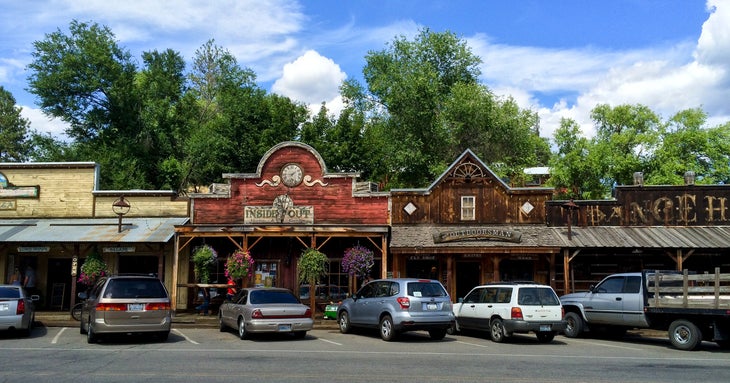 That means more specialty retailers in one area is actually a boon to sales, as it draws in more consumers who might otherwise shop online or at a big-box store. "In Japan, they put all the outdoor stores on one street," Hill said. "It makes the shopping experience more attractive." Massey likens this strategy to a city's nightlife zone, where restaurants and bars tend to cluster over a few compact blocks.
Success Story: Cooperation
Before Brian Sweet opened up Cascades Outdoor Store in Winthrop, Washington, four years ago, he visited every other specialty retailer in town with a heads' up. "We told all the other stores what we were going to do," he said. "We said, we're not ever going to say anything bad about you, and we're going to differentiate ourselves."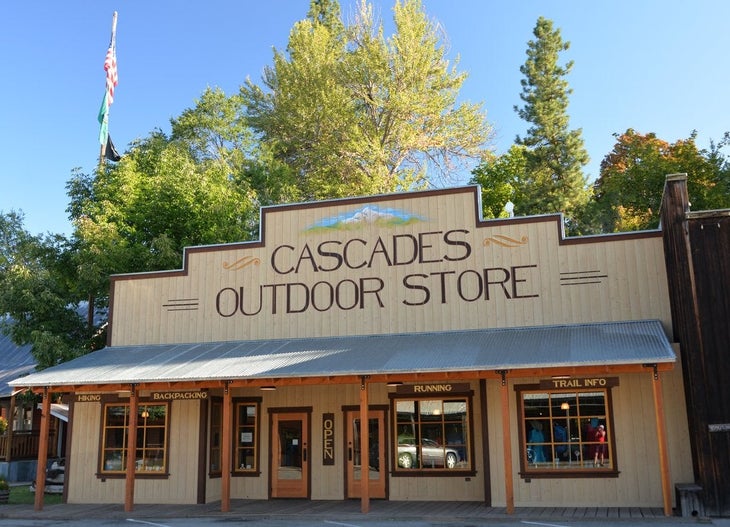 And the community largely welcomed him with open arms. As a prime example, "We wanted to bring in Rossignol skis for rentals," Sweet said. "The guy who owned the ski school had been a Rossignol buyer for 40 years. He could have told them [not to work with us]. But he said, 'I think they'll do a great job.' He saw that more skiers would be good for everybody."
That kind of thinking helps explain why tiny Winthrop (population 430) can support seven specialty retailers—located in the idyllic Methow Valley, it grants front-row access to the North Cascades and an extensive Nordic ski trail network. "Imagine if you went to a Colorado ski town and there's one ski store," Sweet said. "How lame is that? We're becoming a destination place for recreation." With so many options, visitors know that they'll find the gear they need somewhere in town—and many save their shopping for when they arrive rather than stocking up elsewhere first.
Cooperation is an everyday affair for Cascades Outdoor Shop, all in the name of preserving that vibrant shopping experience for customers. Sweet will often send shoppers to his fellow retailers when he runs out of rental fat bikes or a certain size ski boot, and they'll do the same for him.
Or if a customer isn't getting the right fit with his store's Deuter or Gregory backpacks, Sweet will recommend she try an Osprey model at a neighboring store. "And one of the stores down the street is a high-end ski store," Sweet said. "If we get people who are race-oriented, we send them there. And likewise, we serve the recreational market, and he will send those skiers down to us. We're both happy. It's a robust way to create a community and for people to find what they need."
Do Better: Cooperation
A rising tide lifts all boats: take that motto to heart, and competitors magically turn into friendly neighbors. Here's how to get on board.
>> Open up "Almost all successful retailers I know have a trusted group of confidants they stay in touch with on a consistent basis," Hill said. "And the more you share, the better you'll do." Sharing tips and financial information with trustworthy peers—whether you find them through a trade association or independently—helps everybody.
>> Join up Signing up with a larger group is an efficient way to cultivate those trusted confidant relationships. Besides Grassroots Outdoor Association, Hill recommends membership in the Outdoor Industry Association or getting involved with volunteer work through an environmental or sustainability organization.
>> Approach partnerships like dating "Literally, you can just walk into a shop and introduce yourself," Massey said. "We've had success walking into bigger chains and saying, 'If you have a customer looking for a higher-end kayak, send them to us, and vice versa.'"
Trending on Outside Online