Outside Business Journal
Toad&Co Steps up Again to Help Independent Retailers
Expanding on its coronavirus aid program announced last week, Toad&Co has pledged even more help to struggling retailers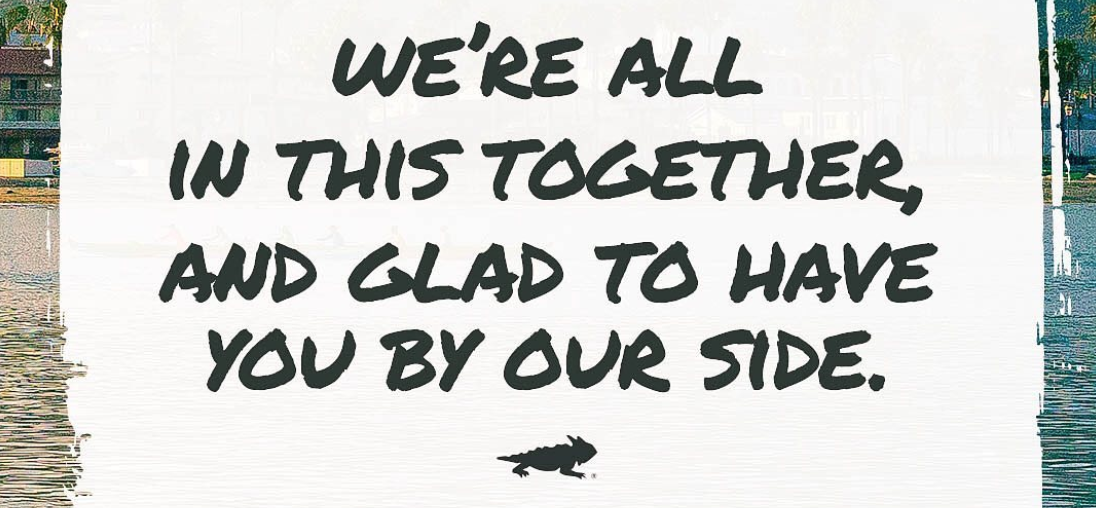 Heading out the door? Read this article on the new Outside+ app available now on iOS devices for members! Download the app.
Last week, Toad&Co rolled out an ambitious program to help small retailers weather the economic uncertainty of the coronavirus crisis, becoming one of the first brands in the outdoor industry to do so. Now, the California-based company has taken its efforts a step further with a second phase of the program meant to extend the benefits of the initiative far into the future for shops carrying Toad&Co products.
Effective immediately, independent retailers may opt into one or both of two new programs:
Toad&Co will provide retailer-specific codes that can be used at checkout on the Toad&Co website. When a new customer uses a retailer-specific code to purchase a product, Toad&Co will share 30 percent of the net revenue (on full-price Spring '20 products) with that retailer.
Instead of a checkout code, retailers may also receive a link to share with customers that directs to the Toad&Co website and performs the same tracking/revenue-sharing function.
"We got a terrific response from part one of the program," Toad&Co CEO Gordon Seabury told Outside Business Journal. "A lot of people thanked us for reminding everybody that we're all in this together as an industry. With part two, we're trying to create real-time financial benefits for retailers to provide them with cash flow, which everyone desperately needs right now."
Toad&Co has also specified that "any new customers who purchase products through either of these programs will be lifetime tagged in Toad&Co's database to the specific retailer that referred them." All future purchases made through the Toad&Co website will be tracked in the same way, with an "ongoing option for retailers to…share in future revenue from these new customers."
"This is just an awesome additional benefit they're providing to the whole community," said Travis Zarnis, VP of merchandise at Great Outdoor Provision Co. in Raleigh, North Carolina. "As soon as I saw, it I reached out to Gordon and expressed our sincere appreciation. They were the first ones to think of something like this, and it speaks volumes just to make the initiative."
As to whether he thinks customers will actually use the resources Toad&Co provides, Zarnis said, "We have a ton of customers reaching out asking how they can help. It's same thing you see in the restaurant industry—people asking if they can buy gift cards or provide support in other ways. So I feel like they will use the Toad&Co program. We're still one big community, even in these tough times, and everyone is doing what they can."
The new programs will be in place at least through May. Retailers can sign up for one or both of the initiatives by contacting their Toad&Co sales representative or Toad&Co dealer services.
Trending on Outside Online