Outside Business Journal
This Independent Gear Shop Is Trying to Crowdfund a Second Location
WNC Outdoor Collective, a retailer in Black Mountain, North Carolina, needs to raise $500,000 to expand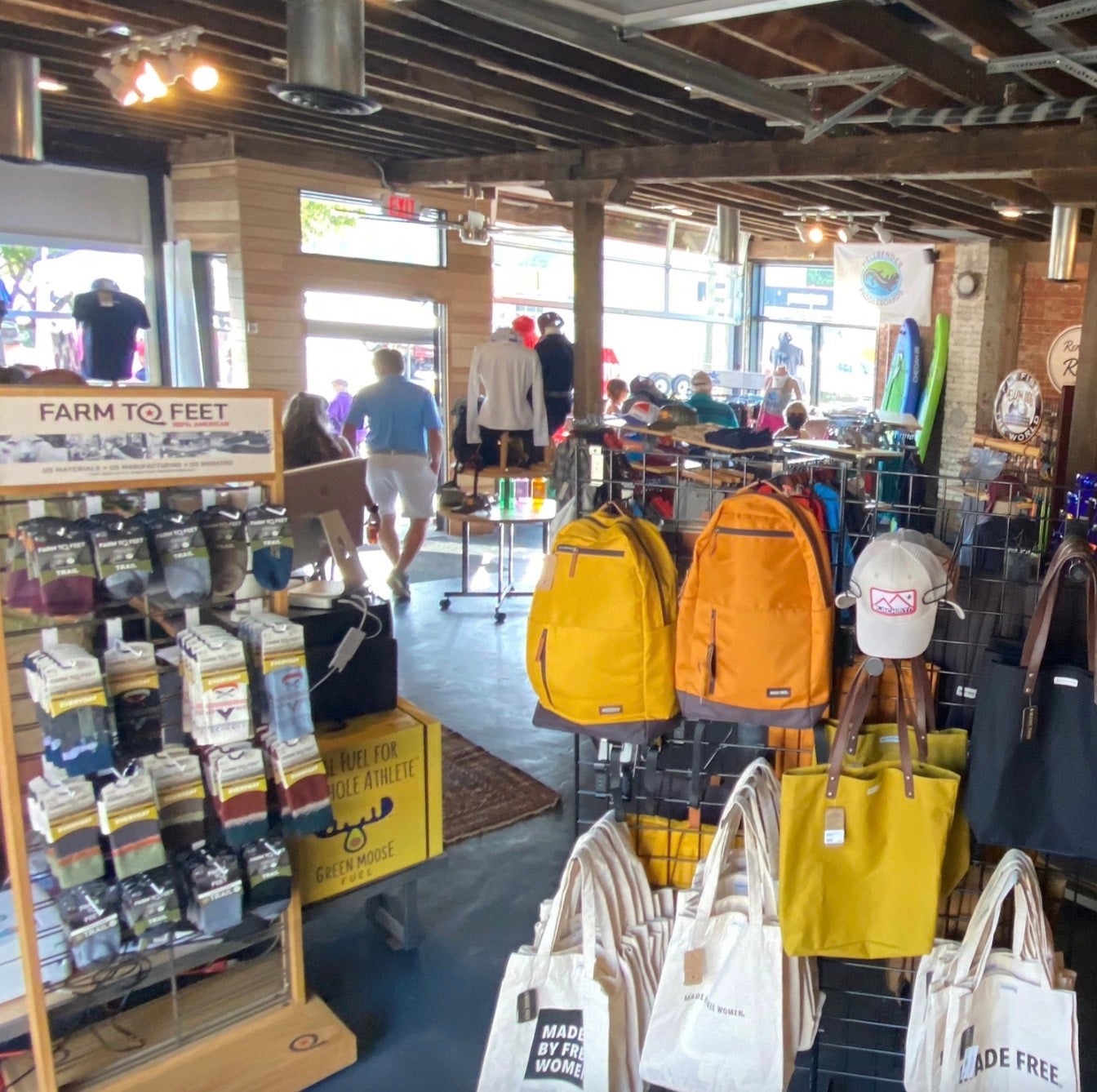 Courtesy WNC Outdoor Collective
Heading out the door? Read this article on the new Outside+ app available now on iOS devices for members! Download the app.
WNC Outdoor Collective—an outdoor retailer that opened in Black Mountain, North Carolina, last year—is already eyeing a second location in nearby Asheville, and has started a crowdfunding effort to make it happen.
Through the campaign, the shop hopes to raise $500,000 toward the purchase and construction of a 10,000-square-foot space in downtown Asheville, said founder Lincoln Walters. As of August 15, just over $63,000 had been raised toward that goal.
"We have a ways to go, but we're chipping away at it," Walters said. "We still feel confident that we'll get there."
It's not unheard of for outdoor retailers to ask their customers directly for help with business operations. In 2020, at the height of the pandemic, Alpenglow Sports in Tahoe City, California, started a campaign imploring fans to buy gift cards while the business was shut down. The move was successful, generating $75,000 in just four days.
That's a far cry from the half a million dollars that WNC needs, but on the plus side for the North Carolina shop, WNC isn't expecting such a massive sum for free. Through September 2, customers who donate will receive tiered in-shop discounts depending on how much they give—up to, at the high end, 40 percent off most store goods for life.
"The idea truly is a win-win," Walters said. "For us, it's securing the funds for the second space, and for members, it's securing a discount that would benefit them well into the future."
Walters said that, in addition to Asheville, he'd like to expand to five additional locations in the next five years and mentioned Bentonville, Arkansas, as a possible next step after Asheville. In order for that to happen, though, the shop's team will have to prove out the crowdfunding model—far from a sure thing, with only 13 percent of the total raised for the Asheville location.
If it fails, however, there is a backup plan in place, Walters said. "We're pursuing both a crowdfunding tract and an investor tract. If we have to, we will look at the traditional borrowing route to supplement the gap if we're short. That would be option B."
WNC is rare among outdoor gear shops for the heavy focus it puts on small, local brands. Area startups can sell goods at the location on consignment, sharing shelf space with national brands. "It offers these smaller companies an opportunity to be in a brick-and-mortar store without compromising their margins like a big-box store would ask of them," Walters said. "We are very intentional in telling the stories of these brands."
Many of the store's small vendors are members of the Outdoor Gear Builders, a collection of independent companies based in western North Carolina, including Made Free, Hellbender Paddleboards, Tarpestry, Appalachian Gear Company, and Recover.
As for public response to the crowdfunding campaign, Walters said that while the $500,000 goal is still far off, the response has been supportive.
"People have been stoked," he said. "We realize it's not a small ask. Even though $500 may not break the bank for some, it is a big ask for many others, even with the benefits attached. It's been humbling to see the positive response from people near and far. Memberships have even started coming in from out of state. I truly believe our model is the beginning of something that will disrupt traditional outdoor retail."
Lead Photo: Courtesy WNC Outdoor Collective
Trending on Outside Online