Sponsor Content: Maverik
5 Tips for Happy Road-Tripping
Chasing whitewater around the country has taught this couple how to maximize joy on the road to adventure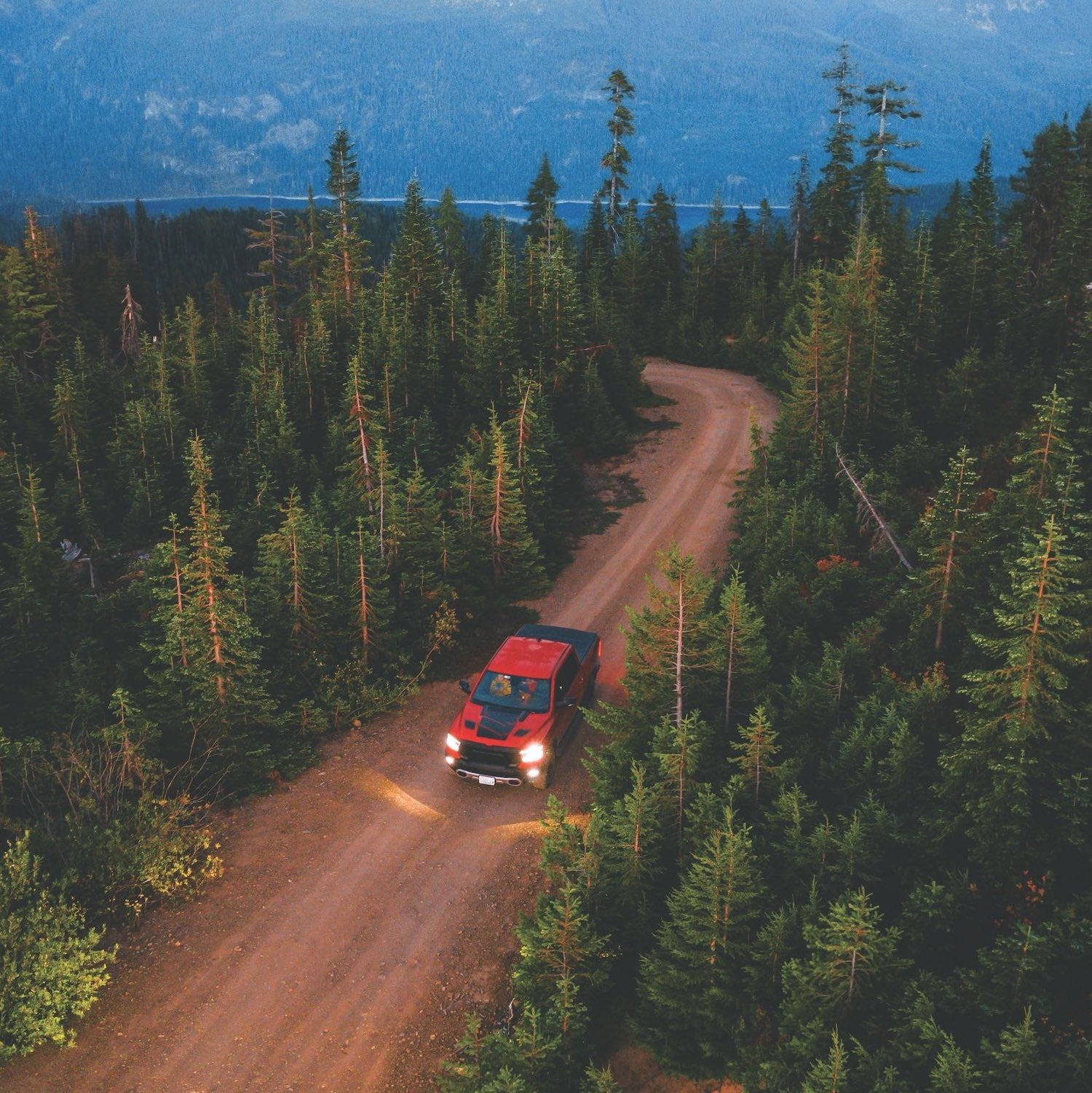 Adobe Stock
Summer is here, which means swimming holes, camping, and road trips. The key to happy travel? Keep the spontaneity—take that hot springs detour—but don't leave things like entertainment or that next gas station stop to chance. To help you get the most joy out of your journeys, we asked seasoned whitewater enthusiasts and road-trip experts Emily LaPointe and her husband, David, for their best planning tips. Whether you're heading out with family or friends, follow this advice to up your road-trip game. 
Be Prepared
Before every road trip, we do a basic evaluation of our truck and trailer. Be sure to check tire pressure and tread, spare tires, and oil early on so there's plenty of time to get your rig road-ready. If you're using a roof rack, make sure it's secure. For big cross-country adventures, we always pack a filled water cube, a fully stocked first-aid kit, emergency blankets or sleeping bags, warm layers, a box of protein bars, and a satellite communicator. 
 Finally, we make sure we have a money-saving fuel plan. For trips in the West, we use the Adventure Club rewards program at Maverik. As Nitro cardholders, we save ten cents (and sometimes more) on every gallon of gas in addition to other deals inside the store, and we know there are Maverik stations located near all of our favorite national park towns, like Moab, Utah.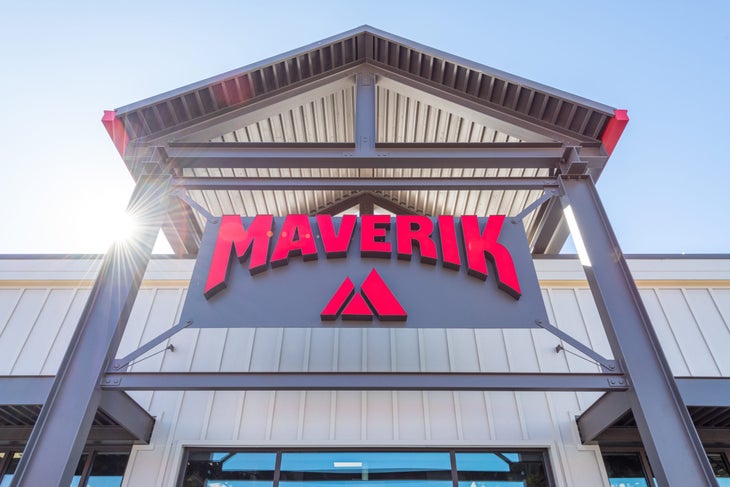 Keep It Positive
Two words: entertainment and snacks. Get these right and you'll be ready for the longest days. We hit the road with a variety of music and podcasts—everything from classical bangers and stand-up comedy to bluegrass and adventure-themed podcasts, like Backpacker's Out Alive (nothing beats survival stories when you're about to launch on a remote river). Consider your audience (audio books are great for kids) and make sure to download your selections in advance to get ahead of any spotty service. 
For snacks, we like to stock up in three categories: healthy, salty, and sweet. The variety covers all the cravings. We also like to grab extra pastries at Maverik like cinnamon rolls and cookies—which are baked fresh in the store—to share once we get on the river.
Know the Way
In our experience, the best road trips take you far from the most popular roads—sometimes very far. So it's critical to have a paper map in addition to a navigation app, plus screenshots of driving directions. And for the most remote destinations, we always call the appropriate land management office to check on current road conditions. (We learned that lesson the hard way when we ran into a closed road on the way to the Green River and barely made it to the boat launch on time the next morning.)  
Stop at Maverik
Many of our river trips take us to beautiful parts of Wyoming, Idaho, Colorado, and Utah—all over the Intermountain West. And that usually means we can stop at a Maverik to stretch our legs, fill the tank, and use a clean bathroom. Well known as "Adventure's First Stop," Maverik is the perfect place to take a break and refuel for adventure. The burritos are made fresh daily and offer a flavorful, filling meal that's easy to eat on the go. Before getting behind the wheel again, we usually treat ourselves to a caffeine fix with a freshly brewed coffee—iced or hot, depending on the season.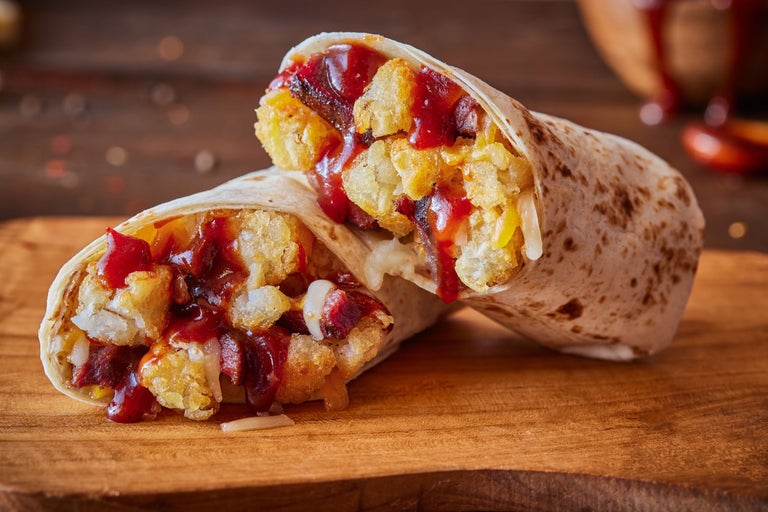 Make Time for Fun
Fishing stops. Roadside attractions. Picnics with a view. Impromptu hikes. These are the things road trips are made for. We like to stay fresh for these mini adventures by doing some light stretching to break up the long hours in the car. Pack a yoga mat or Paco Pad for this purpose, and keep your body primed for fun. 
All the Flavors of Summer
Become a Maverik Adventure Club member and get access to a summer of savings with the 89-cent Fountain Frenzy (any size up to Large). Maverik has state-of-the-art fountain machines and a variety of flavor shots included to give drinks a special twist. Available at all Maverik stores, all summer long.
---
Maverik—Adventure's First Stop fuels adventures in more than 400 locations across 12 western states, making it the largest independent fuel marketer in the Intermountain West. Locations include Arizona, California, Colorado, Idaho, New Mexico, Nebraska, Nevada, Oregon, South Dakota, Utah, Washington, and Wyoming. Maverik is known for its premium BonFire food, made fresh in every Maverik, every day, and awesome values on fuel, drinks, and snacks. For more information, head to maverik.com.
Lead Photo: Adobe Stock
Trending on Outside Online