Aaron and Hawkeye Huey's Rules for Taking Stellar Photos of Your Kids
Rule #1: Always shoot the tantrums. And never take another selfie.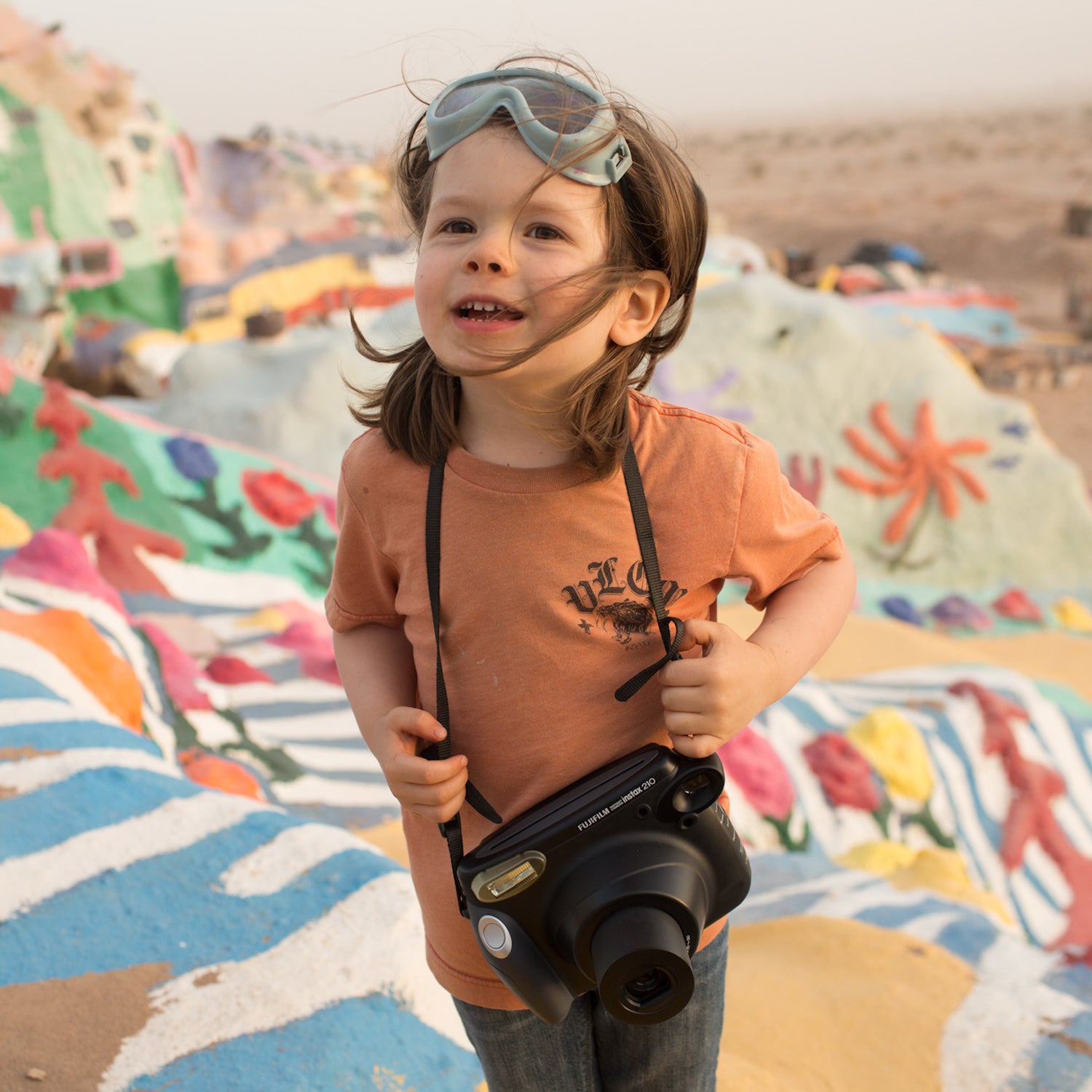 Aaron Huey(Photo)
Heading out the door? Read this article on the new Outside+ app available now on iOS devices for members! Download the app.
There's a technique to filling up your photo album with shots from your kids' growing-up years—and then sharing those images with the rest of the world. We asked National Geographic photographer Aaron Huey and his son, Hawkeye Huey, for a few tips. Aaron has shot around the world for dozens of publications and, in 2002, he walked across the U.S. in 154 days documenting what he saw. His son has over 210,000 followers in his own right, and (with dad's help) he just launched a photo book full of portraits from the American West. Mind you, he's 6 years old. Together, they've honed a formula for taking real shots of family adventures.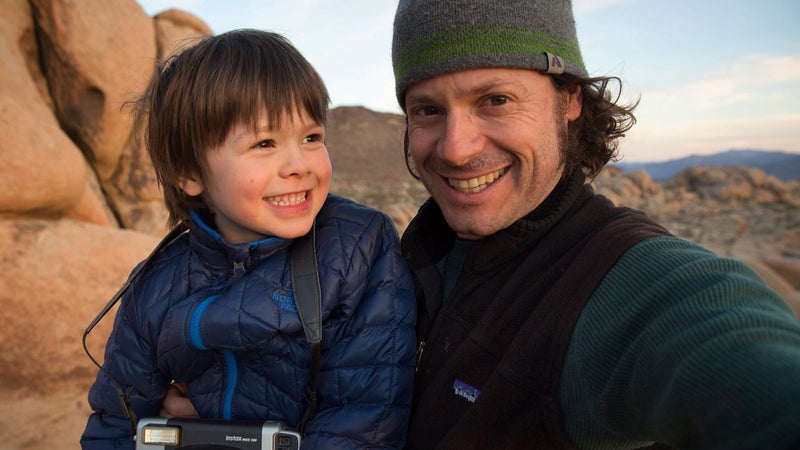 Show Us the Real Stuff
I struggle with giving tips to parents trying to make idealized versions of their children. Social media is dangerous like that because we all share the "best" or "most attractive" versions of ourselves, which makes for unreal expectations for our followers. 
We are messy people. We have crappy days. Children have tantrums, parents have tired expressions, we step in dog crap, and we make bad pictures. We don't share much of that, but that's real life. Take pictures of your kids crying and quote their hilarious tantrums. That would actually be interesting.  
Go On That Road Trip You've Been Talking About
I absolutely encourage families to take a road trip! Last year, we traveled in a small bubble trailer and did some camping and ate bad food at diners—it made great pictures. It's an American tradition for good reason. And if you're looking for a great National Park to celebrate the centennial, go to Joshua Tree. You can't go wrong there!
Kids Want Their Own Camera? Start with the Basics.
The Fuji Instax Wide is a fun camera—it's the only one we use. I wanted Hawkeye's first camera to be analog, like the cameras of my youth. I wanted this partly out of my own nostalgia for film and the scarcity of physical images today, but also because I didn't want to see a 4-year-old learn about taking photographs by holding his finger on the touchscreen of an iPhone until the device was filled with hundreds of photos of nothing. I wanted to find a way to slow down the process, and to make each frame mean something. I also wanted to make it about meeting people, for each photo to become an interaction. 
Speaking of Interactions, Photos of People Are Great
These days, Hawkeye is doing a lot of images of the people that visit our house. He's making a wall of fame on our refrigerator of all our friends. He's also into photographing his little sister. Everyone likes those photos.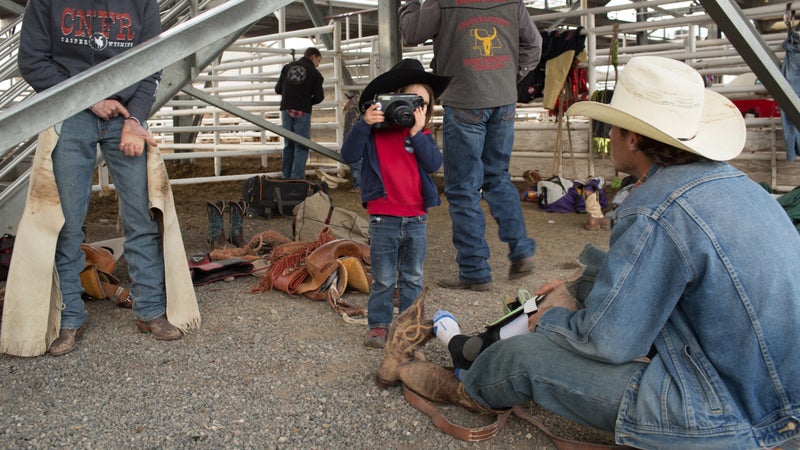 Go Candid
The best moments to try and capture are the ones filled with unbridled joy. When asked to pause and pose, Hawkeye often shifts personality to a more self-conscious, less expressive version of himself, a mask of sorts. I try to catch him without his self-reflective mask.
Some photos just remind me of the best parts of trips: seeing Hawkeye happy and learning. Those photos are my favorites. 
…And Skip the Selfie
Nope. Not into the selfie. But Hawkeye did want to shoot our Christmas card one year, so I made him a manual, rope-operated contraption to push the button of his camera. It's the clunkiest self-portrait machine ever and it looked AWESOME. 
Lead Photo: Aaron Huey
Trending on Outside Online