Beyond S'mores: 3 Easy Campfire Desserts for Kids
Choice is good. Here are three outdoorsy desserts that may jazz you more than the obligatory roasted marshmallow and melted chocolate squeezed between graham crackers.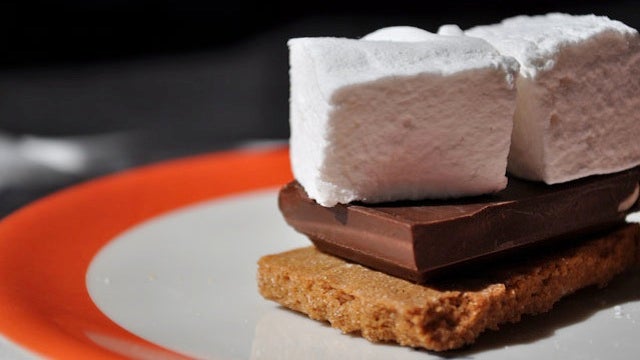 Heading out the door? Read this article on the new Outside+ app available now on iOS devices for members! Download the app.
Bad-mouthing the classic campfire dessert, the sickeningly-sweet overkill hot gooburger known as the s'more, is just plain wrong. It's tantamount to dumping on the Girl Scouts, in whose handbook the s'mores recipe first appeared in 1927, not to mention the magic of summer nights outdoors, camaraderie around an open fire, woodsmoke, sugar rushes, our kids and our memories of being kids, and the Real America.
Yes, you have to love them. You have no choice, like the way you've got to love roast turkey at Thanksgiving, which people get weepy over, while a large percentage say to themselves, "Meh. Why turkey? It doesn't have any taste and it's dry."
Even kids who jump up and down and yell for smores may not be so crazy about them. Or so evidence indicates. At our evening campfires there's a brief s'mores-making frenzy. But then, for a much longer time, kids and grownups just roast and eat marshmallows. Others raid the chocolate. The graham crackers sit there, which is excellent because we can have graham crackers and milk for days.
Lately, we've found a better use for those leftover marshmallows in a brilliant cookout dessert my wife Sue introduced to us last year: banana boats. Here, we offer her recipe, plus two more to shake up your campfire routine.
Easy Campfire Desserts: Banana Boats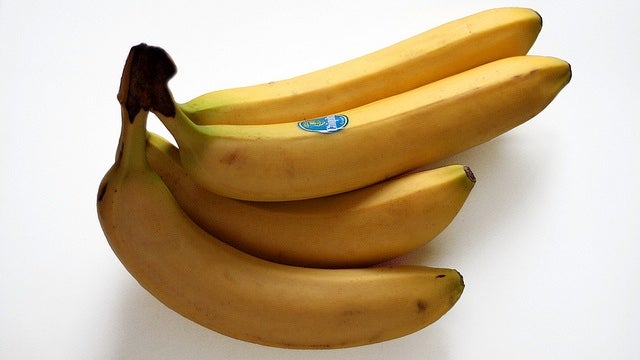 At Sue's backyard banana boat debut, children and adults went wild and ate until we ran low on bananas. Best of all, they're easy to make.
You need:
Bananas. Fine if still a titch green and tart.
Chocolate. Semisweet chips or broken-up bars.
Marshmallows. Miniatures usually recommended, but full-size works.
Aluminum foil.
Spoons.
Slice unpeeled bananas lengthwise so they open like hotdog buns. Into opening put chocolate and marshmallows, your call on how much. Close banana, wrap in foil, and cook with seam in foil on top on coals at campfire's edge or on a grill. For the first boat, cook five minutes, see what you've got, and adjust cooking time accordingly. When done, open foil, let cool (especially for kids), and dig in with spoons.
Easy Campfire Desserts: Bananas Foster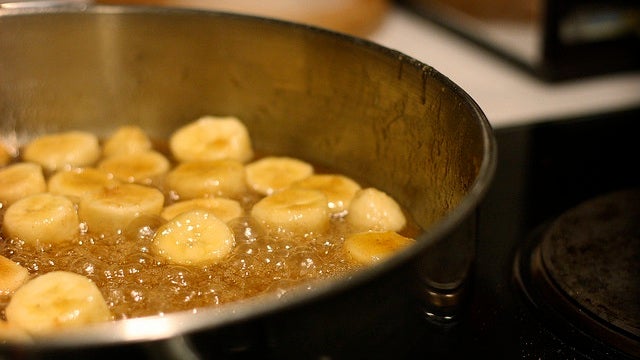 It's stupid-easy to flambé (flame) food: Cook it, pour on booze, lean back and light, listen to people go "ooh" and say you're a genius. Prepared outdoors, bananas flambé, aka Foster, has immense wow power. This is one is simpler than standard recipes.
You need:
Bananas
Butter
Brown sugar, cinnamon (optional)
Rum
A saute pan that will survive a couple of rounds on a fire or grill
Plates, bowls, spoons
Butane lighter
Have the lighter and an ounce-and-a-half of rum poured out in a cup ready and close. Heat butter in pan. Peel and split bananas lengthwise and drop in pan, lightly browning them on both sides. Sprinkle on optional sugar and cinnamon. Take pan off fire/grill, set it down, pour on rum, and immediately (before alcohol boils off) light. Careful, flames can whoosh way up. Serve while still sizzling, as-is or with ice cream.
Easy Campfire Desserts: Fabulous Frozens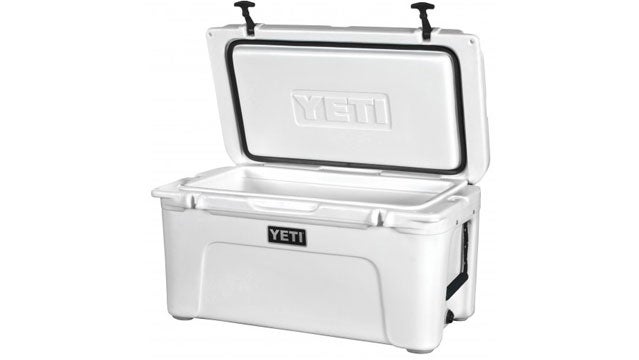 This is not a recipe but a simple hack to keep stuff frozen away from the freezer. I'm dying to try it on a multi-day raft or canoe trip.
You need:
Frozen treats. The more kinds, the better.
Medium-big cooler. A newer, super-insulated, multi-day unit is best.
Dry ice. Five to seven pounds will do it for 24 hours, 15 to 20 pounds for three days. Five to seven pounds of dry ice should keep frozens for 24 hours, 15 to 20 pounds for three days.
Thick gloves
Newspaper
Duct tape
Wear gloves to handle ice, which flash-freezes flesh on contact. Wrap slices of ice with newspaper and line cooler. Put ice in first, packed all-around with lots of crumpled newspaper. Food goes on top of that. For maximal duration, tape around cooler top and keep it upside-down.
Really Important Safety
Never let food sit directly on the ice, lest it get so cold it freezes to lips and tongue and cause an ugly, bloody mess.
Dry ice doesn't melt, it sublimes into carbon dioxide gas that is colorless, odorless, tasteless, which supplants air and can suffocate us air breathers. Store the cooler in the open air. When you haul it inside your vehicle, keep windows cracked.
Never let children touch the ice, which they're dying to do. Have fun by putting some in a bucket of water to make a witches-brew-looking vaporous boil. But you do it, and they look.