Celebrate Dad with These Great Videos
We've rounded up our favorite films that celebrate fatherhood and highlight how dads inspire their kids to get outdoors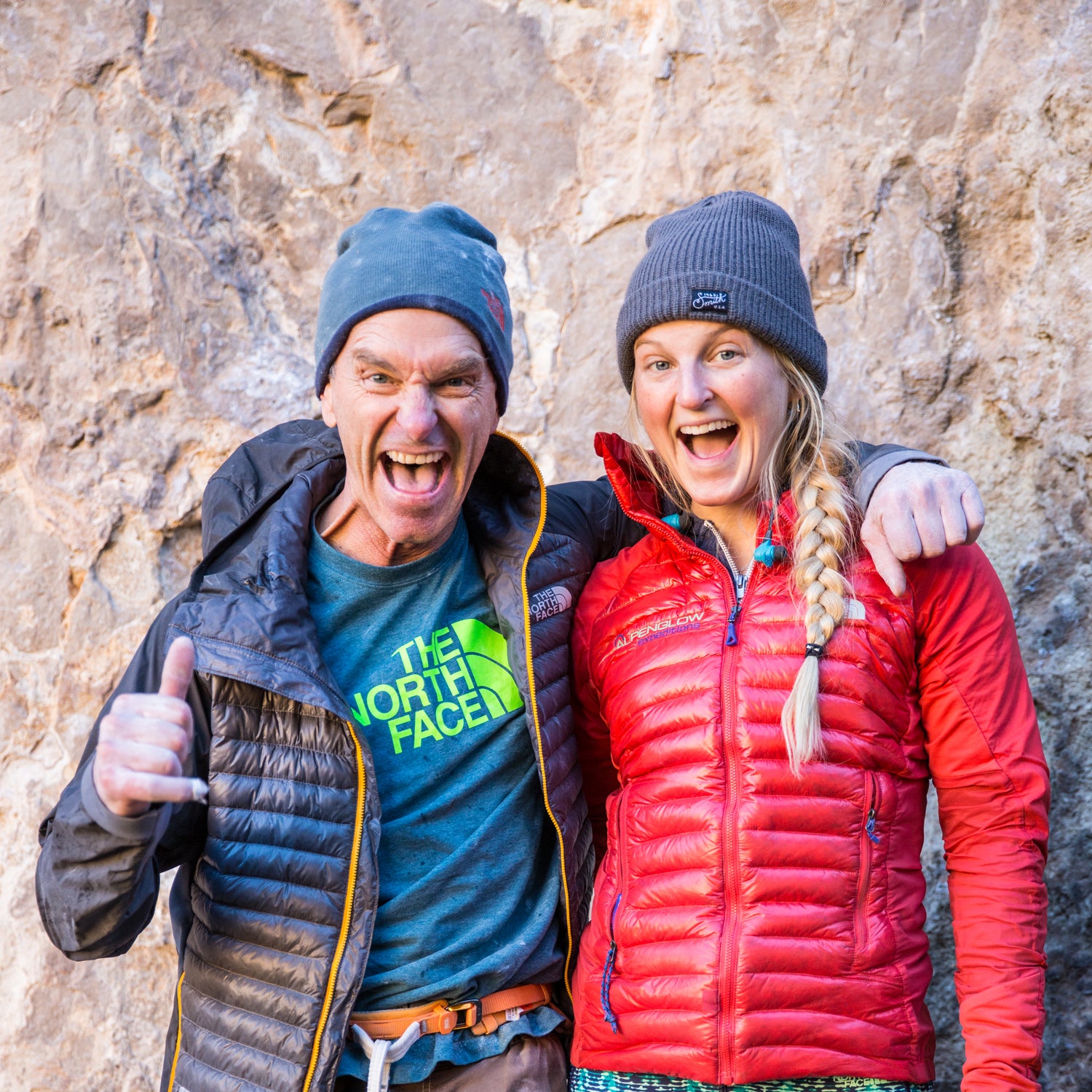 Heading out the door? Read this article on the new Outside+ app available now on iOS devices for members! Download the app.
We scour the web each week to bring you the best outdoor videos. Along the way, we found a lot of videos that celebrate dad. Here are our top five picks:
---
Big Wave Surfer Shane Dorian on Fatherhood
My Old Man is a new video series produced by Farm League for YETI that celebrates fatherhood. Big wave surfer Shane Dorian, father of two, is profiled in the first installment, Between Pulses. While people tell Dorian that his nine-year-old son Jackson is following in his footsteps—sharing an appreciation for bow hunting, surfing, and skateboarding—Dorian holds that Jackson will choose his own path. You can follow YETI on Facebook here and on Instagram here. 
---
How Hiking with Dad Shaped this Adventure Filmmaker's Life
Where Walking Took Me is an intimate reflection on filmmaker Jen Randall's adventures with her dad as a child and how these experiences shaped her adult life. Commissioned by the British Mountaineering Council's BMC TV and created by Light Shed Pictures, the film was shot on the east coast of Scotland, where Randall and her dad had one of their first hikes, about which Randall says, "And when we got back down, I just remember my whole world looked different. Like I'd been let in on a secret. You know, there was this whole other world. There was the outdoors. There was the wilderness." You can follow Light Shed Pictures on Facebook here and on Instagram here.
---
This Is Our Favorite Father/Son Adventure Video
Aaron Eveland wants to encourage his kids to enjoy and preserve the outdoors, and this home video proves that he's doing an incredible job of it. Eveland took his son Duke Danger (yes, that's his legal middle name) dirtbag camping on a small rock island off the coast of Hawaii. After kayaking there, their adventures ran the gamut from plunging into the Pacific to swimming with sharks. As Eveland told us, "When the shark swam below us, thankfully, his attitude was of great excitement rather than fear. I was a little nervous having a shark swim directly below us, but kept the stoke high." You can follow Eveland's work on Facebook here and on Instagram here.
---
Emily Harrington Helps Her Dad Climb 5.12
"Every parent's duty is to help your child find their passion, and once they find it, support it." Tim Harrington's approach to supporting daughter Emily Harrington throughout her climbing career is in and of itself something to be applauded, which is why we love this short film. Role Reversal profiles the bond between Emily and Tim as he takes on his first 5.12 in Chullila, Spain, with Emily as his mentor. Louder Than Eleven produced the film with support from Petzl. 
---
Why You Should Take Your Kids Outside
In 2015, filmmaker Jeremy Prusso took his family on a trip to Utah's Maple Canyon. The journey spawned his latest film, Maple Canyon, which touches on the importance of spending time outside with family. "You just want them to have what you have, to see what you see, and to know why you are willing to work so hard just to get out the door," Prusso says in the video.
Trending on Outside Online