Dog Recall, Part I: Come When You're Called
The first in a three-part series that will teach you to produce effective recall behaviors in dogs of any age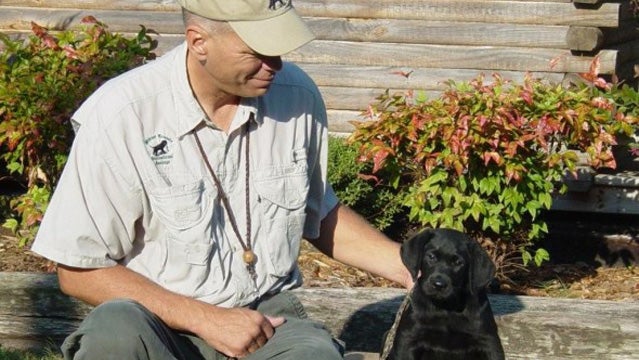 Heading out the door? Read this article on the new Outside+ app available now on iOS devices for members! Download the app.
With a good recall, your dog will come when called—whenever, wherever, despite other distractions. It's an important behavior for any dog, yet our dogs' internal monologues are often different from our own:
 "He's pleading with me to go over there—boy this is an interesting scent I've discovered;"
 "Now he's shouting—Hey, this deer really needs chasing;"
 "We're hunting birds? Naw, how about this rabbit!"
 Too often, dogs grow an opinion about recall. And if your dog thinks recall is optional, you've got a problem. Recall, like all other behavior, is the product of a conditioned response, a trained behavior, and, once ingrained, a habit.
In the following three lessons, I'll teach you training methods that will produce effective recall behaviors. In all cases, build in the recall habit at a young age. Habits instilled as a pup will follow the dog for a lifetime. It's a bond between the owner and the dog: Trust and respect. A relationship is more easily established when pups are young, but older, more biddable dogs are not out of the question. Whatever you train into a pup between six weeks and six months of age will not go away, so put in the right stuff.
1. Use any or all of voice, body language, hand signals, or the whistle to signal your recall.
2. When your pup is just a few yards from you, move away quickly and excitedly and your pup will follow. Once the pup has learned the behavior, add the recall command repeatedly. The pup will identify the signal with the behavior being performed.
3. As the dog comes in, offer a big reward: A treat, affection, whatever your dog loves most.
4. Then immediately release the youngster. Nothing negative should be occurring when they come to you. No crating, medication, scolding, leashing, or correction. Find other opportunities to approach the pup for these things.
5. In early field outings, don't let your pup roam too far. Every reward should be found close to the handler in the early months. This reinforces his desire to be with you and to heed you. Distance is one of the primary distractions. Try to recall your dog from too far away without building up to it, and he's likely to ignore you. As you walk, change directions frequently, so your pup learns to keep his eye on you. Occasionally call your pup in for a treat, a pet, or a retrieve. Don't call your pup in when you can see that he's preoccupied with a distraction.
Every time you try to call your dog and fail, you're training in an "ignore" response. Set your pup up to be successful every time. Repeat the lesson with consistency, reward the desirable behavior, and gradually extend the distances. The same conditioning model is used for older dogs as well. Biddable dogs will respond to these methods at any age. More independent-natured dogs like pointers and hounds and those with pre-conditioned habits will need special attention, which we'll will explore in part II (coming Thursday) and part III (coming Friday). For now, shaping the habit is the order of the day.
This article originally appeared on Outside K9, the former dog blog of Outside magazine, on March 31, 2009.