The Dog Trainer: What to Do When Your Dog Won't Drop
Step 1: Get rid of all chew toys. They encourage possessiveness.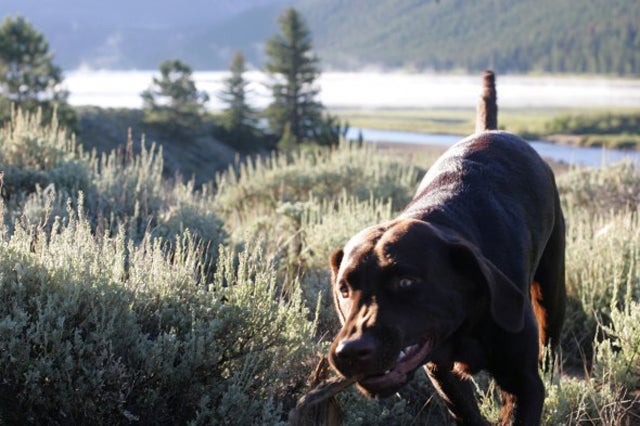 Heading out the door? Read this article on the new Outside+ app available now on iOS devices for members! Download the app.
Q: Any suggestions on how to teach a dog to "drop?" My Jack Russell terrier will not let go of her toys once she grabs hold of them. —John
A: Realize the nature of the dog you are dealing with. Jack Russells are possessive and love a good fight. Giving things up is not in the nature of the breed. They are ratters and burrowers by nature, so don't encourage the undesirable behavior.
Get rid of all chew toys. They encourage possessiveness.
Don't play tug-of-war or chase.
Use treats as positive rewards.
When your Jack Russell has an item and won't give it up, grasp the article firmly. Have a treat ready in hand. Give your release command, "Give," in an authoritative voice—not weak or loud, just a firm pack-leader tone with direct eye contact. If she doesn't respond, don't pull the object or the Jack Russell will pull back. Just reach to the dog's flank and make a sharp, quick grab of the loose skin in front of the hind leg at the belly—much like a pack mom would make a bite—and repeat the command. The dog should spit out the object. Now, quickly give the treat.
Soon, your Jack Russell should hear the release command, consider its options, and calmly give you the article in exchange for the treat.
This article originally appeared on Outside K9, the former dog blog of Outside magazine, on March 30, 2009.