Gear Review: Reima Outerwear for Kids
Two kids and one adult put the Finnish brand's new winter wear through its paces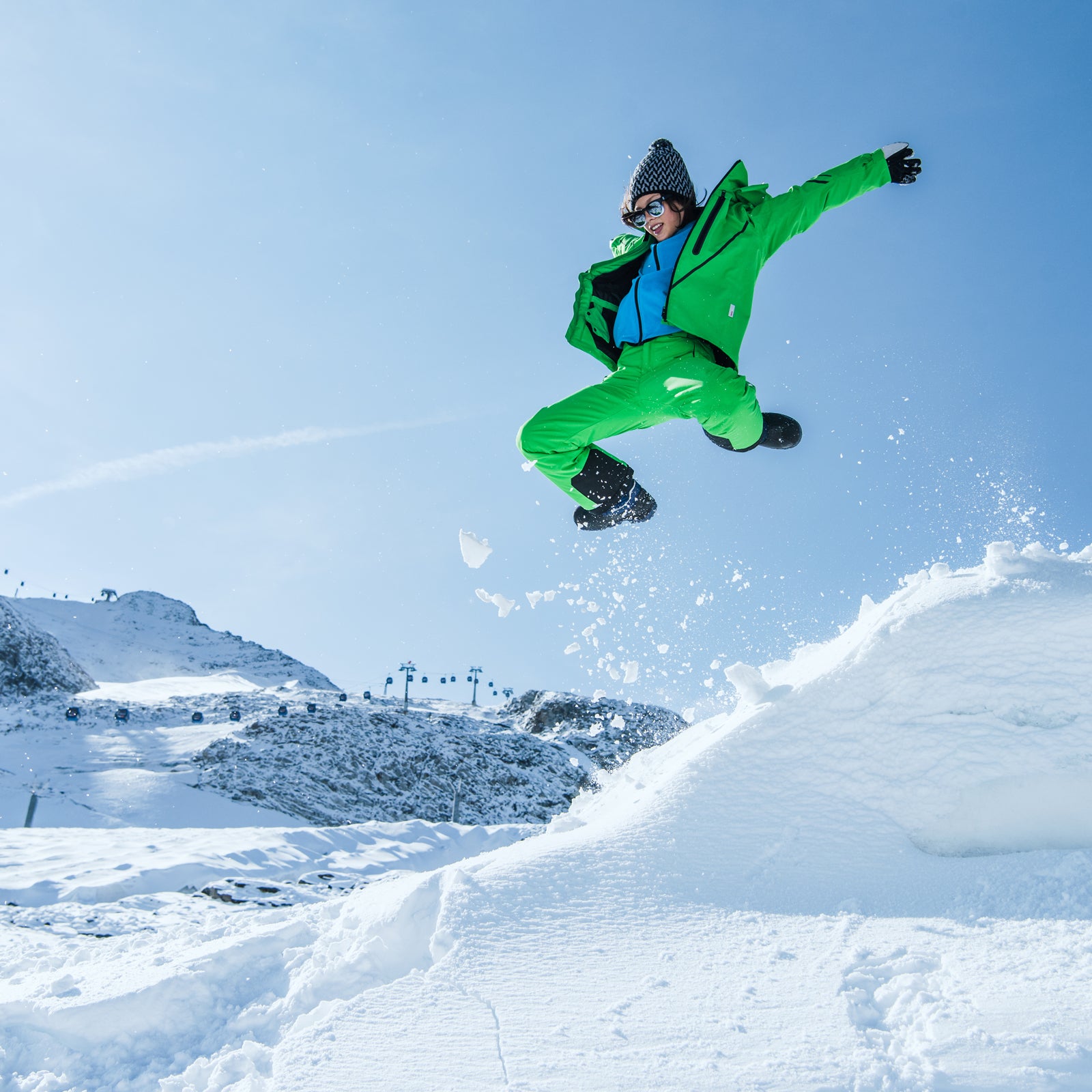 Reima
Heading out the door? Read this article on the new Outside+ app available now on iOS devices for members! Download the app.
As a parent who regularly exposes her offspring to wind, rain, snow, and sun, I've done my best to clothe them appropriately, despite my oldest son's preference for wearing sport shorts and a T-shirt—even in a blizzard. But I had yet to find gear that kept my kids protected from getting too cold, wet, or sweaty until we tried Reima. I had long admired Reima, a Finland-based company that makes kid-specific outerwear and clothes. I thought of it as the more rugged version of other cool European kid brands like Boden or Jacadi Paris, complete with bright, bold colors that call to mind images of Finnish storefronts in a fishing village painted red, blue, yellow, and green. So when I heard Reima was making headway into American markets, I reached out to see if it wanted some Colorado kid testers, and my boys spent the early-winter months skiing and playing outside in Reima wear.
About the Testers
Me, Rachel Walker, Age 43: I want my kids' clothes durable, high-performing, and recognizable. I'm less concerned about fashion and more concerned with being able to pick them out of a crowd or a crowded ski slope.
Henry, Age 8: Built like an ox, Henry looks more like a 12-year-old ski racer than a geeky third-grader. He runs hot (when we ski, he lets me warm my hands on his bare stomach) and couldn't care less about how things look. He can be sloppy, so the fewer bells and whistles (in his opinion), the better.
Silas, Age 6: A spitfire redhead who rarely stands still, Silas is a lean, muscular kid who is both particular and precise. Once he decides against something, there's little changing his mind.
Northern Fleece Jacket ($75)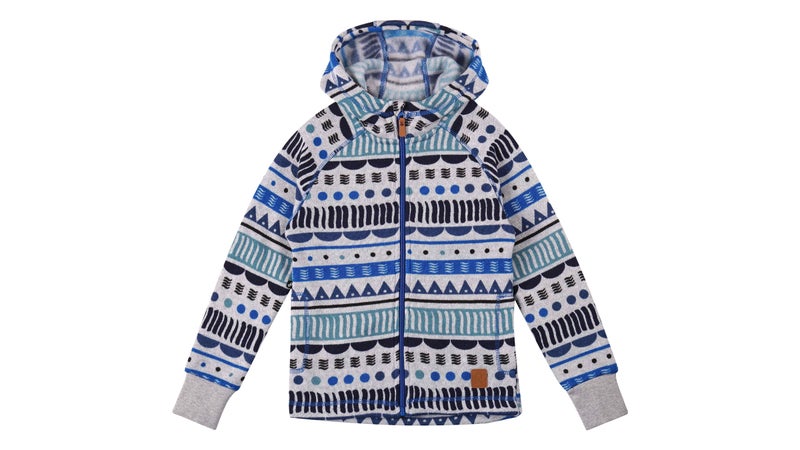 Forget everything I said about functionality. I fell in love with this fleece-lined sweater for its looks.
Henry's Take: It's nice on windier days, but when I'm forced to wear this sweater on sunny days, it gets way too hot. I do love the pockets, because they're big enough for a ball, my bike lock, and a few Pokémon cards.
Silas's Take: The best thing about this sweater is the zipper. It zips up and down easily. Also, it's not scratchy, and the hood is big enough to fit over my bike helmet. (Mom's note: no, it's not.)
---
Brisk Reimatec Jacket ($170)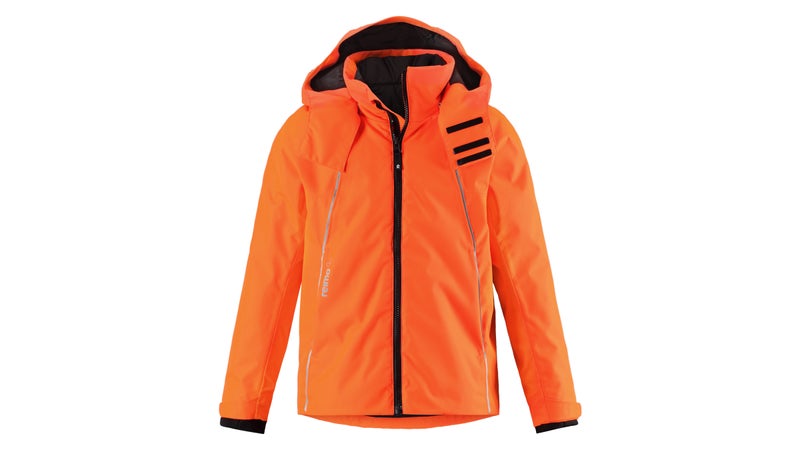 Hunting-jacket orange immediately appealed to me, as did the three-in-one configuration of this piece. I thought the kids would love the removable fleece liner and appreciate the combo for warm, early-season ski days. Plus, the hood is expansive and fits over both their ski and bike helmets.
Henry's Take: This jacket is going to get me in trouble. Every time I take it apart I'm afraid I'm going to lose one of the pieces. Still, it's great for sunny to light, breezy days.
Silas's Take: Reima should have something stronger to snap the liner to the outer shell. It's really frustrating that I can't take it apart and put it back together easily. This wasn't my favorite jacket, but it's a good jacket to have when your mom is going to make you wear one.
---
Regor Reimatech Winter Jacket ($180)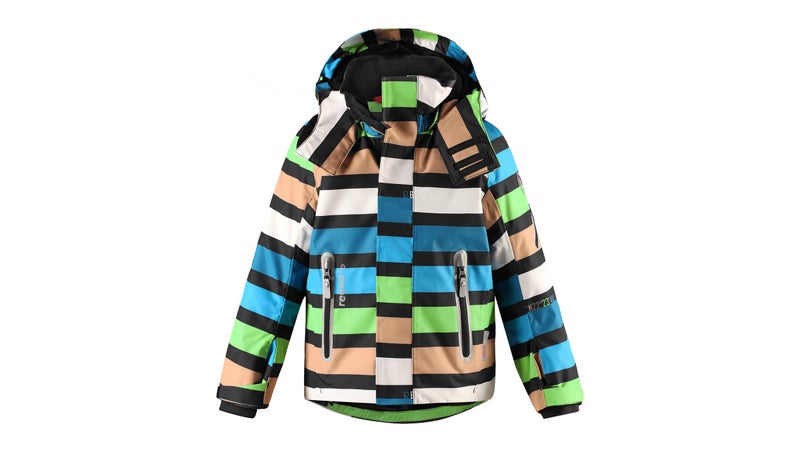 The mother of all ski jackets, this insulated parka has been keeping the boys warm ever since our downhill season started around Thanksgiving. The seams are sealed and the waterproofing works. It's warm, comes in colorful, eye-popping patterns, and offers a relaxed fit.
Henry's Take: I love the wind guard on the collar, because I zip it up for chairlift rides and it helps keep me warm when the wind blows. On the downhills, sometimes I unzip the jacket all the way so I don't get hot. I wish the pockets were bigger so I could actually fit snacks and a walkie-talkie in them.
Silas's Take: It has a powder skirt that's amazing, because when I fall on runs, it blocks snow going down my pants. I wish all my jackets had a powder skirt.
---
Takeoff Reimatech Winter Pants ($110)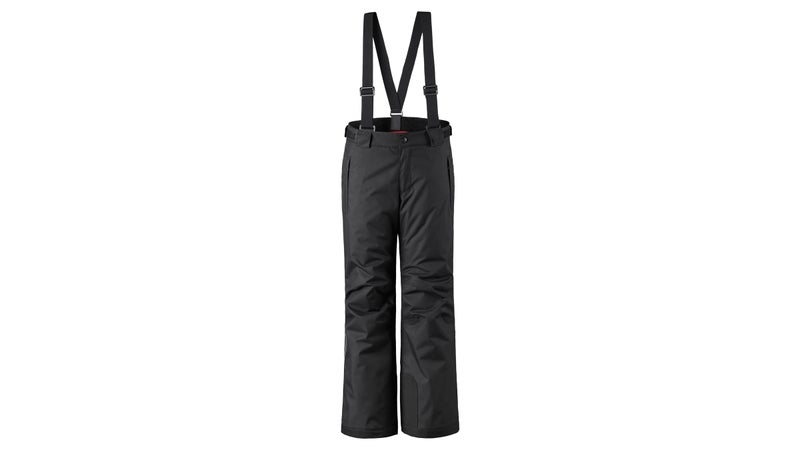 Did I mention Henry is big for his age? While a lot of active eight-year-old boys are whippet thin, he's not, and that's made finding athletic bottoms occasionally challenging. These pants are insulated just enough to keep him neutral to warm but not so much that he overheats. They are loose in the waist and legs but not too baggy. And the suspenders are easy to manage.
Henry's Take: These are much more comfortable than other ski pants I've had, and the lining feels nice and soft. The suspenders slip too much and then fall off my shoulders, and that's not the best. If I could, I'd fix that. Otherwise, no complaints!
Silas's Take: My mom said these pants would be too big for me.
---
Trick Jeans ($75)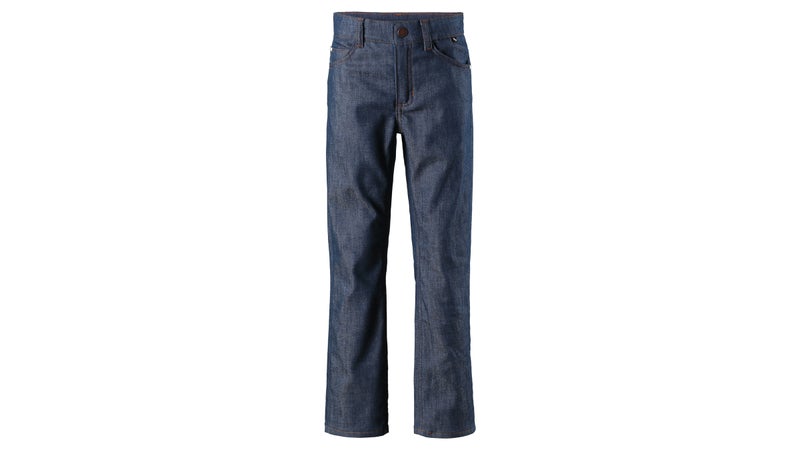 Everything I said about finding ski pants to fit Henry's solid, muscular frame also applies to jeans. These pants check every box. Plus, they're supersoft, and they look great. Better yet, so far nothing he's done can rip them, not even sliding around on the soccer field, falling off his bike, crawling across the blacktop on his knees (his choice, not mine), or scrambling on big rocks.
Henry's Take: These are really nice and flexible. And the inside is so soft, like as soft as the ear on my new stuffed dog.
Silas's Take: I don't like jeans. I won't wear them. I don't care if Mom thinks they make me look cute.
---
Lhotse Thermal Underwear ($85)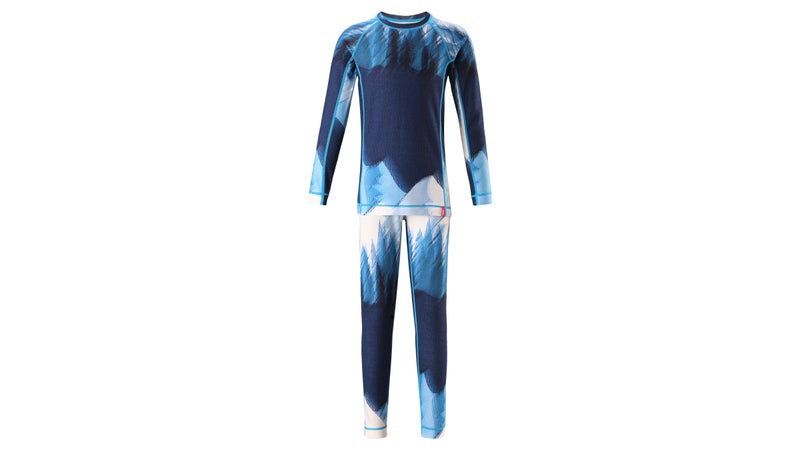 This is the product that sent me to the measuring tape, frantically trying to figure out if I could fit into kid's sizing. Alas I can't, which means these artful, durable, merino-polyester-blend layers (50/50) are out of my reach. That's a shame, because the Lhotse elevates long johns to pajama-level cute, wool-level warm, and don't-need-to-wash-them-for-days odorless.
Henry's Take: They're so soft. They don't scratch me at all. And they feel wild because of the mountains and trees on them. I stay warm but don't get too hot in them.
Silas's Take: They don't stink or itch, and the design always makes me want to go skiing. I have about seven pairs of long underwear, but I only really wear these.
Lead Photo: Reima
Trending on Outside Online