Make Your Own Fun: 5 Easy Fitness Games for Children
Teaching your kids the basic physical skills they'll need is child's play, literally. Start improving their coordination, strength, balance, and more with these five games.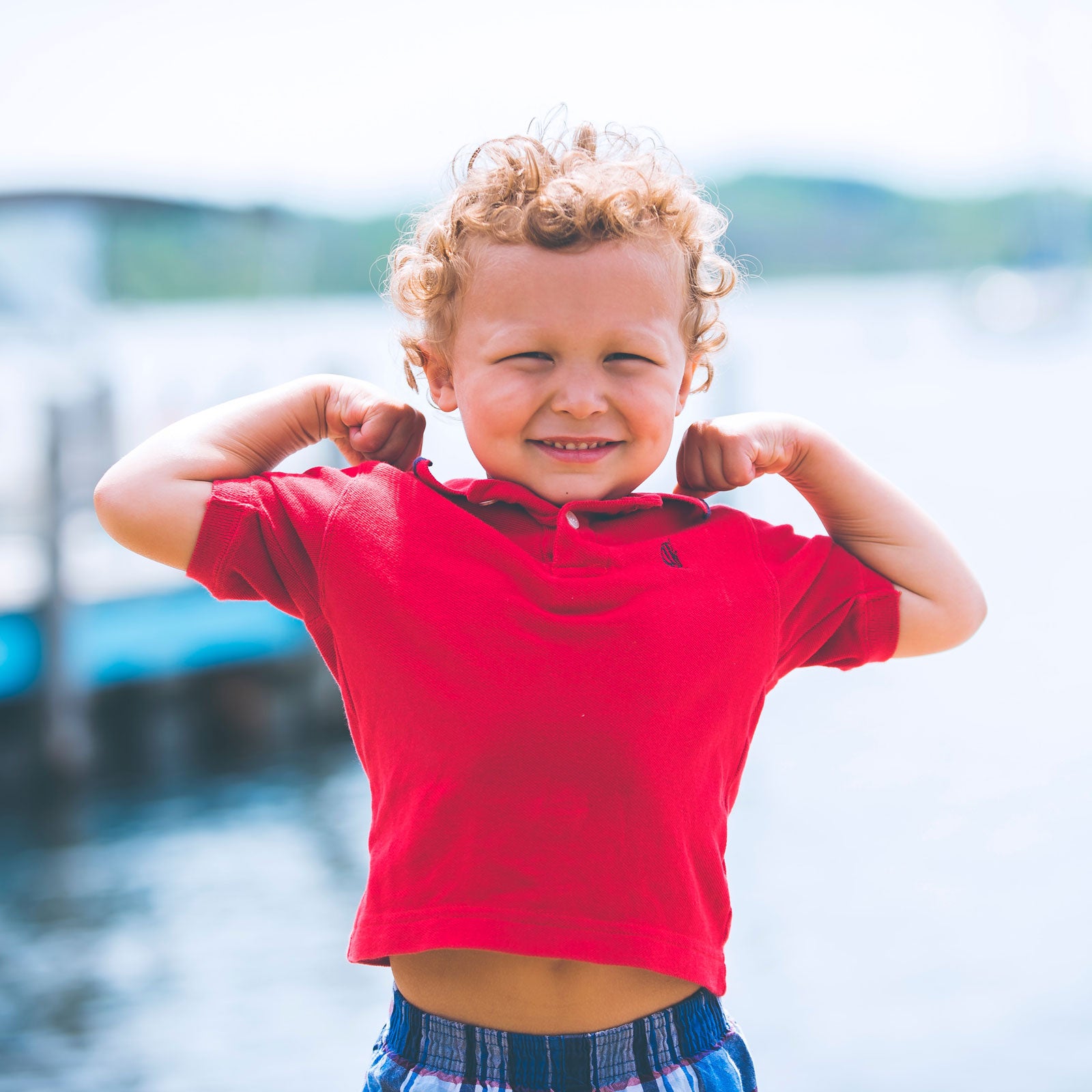 Heading out the door? Read this article on the new Outside+ app available now on iOS devices for members! Download the app.
Over the past few days, my daughters and I have held spontaneous crab races, hopped like frogs, built forts using overturned chairs, and balanced along a "tightrope" of boards placed flat on the floor. We're practicing balance, hand-eye coordination, and coordination the old-fashioned way: playing.
Children who don't get old-fashioned playtime may end up missing out on basic physical skills: running, jumping, throwing, catching, hopping, balancing, and striking. That's the basic idea behind the concept of "physical literacy," which asserts that children who learn to move with confidence and competence are healthier, earn better grades, become well-rounded athletes, have higher self esteem, and are more likely to stay active throughout their whole lives.
The good news is, developing your child's physical literacy is fun and easy. It doesn't require special equipment and you can do it at home, in your backyard, the park, or even the backcountry. The most important thing is to make it unstructured, spontaneous, and creative. The only resource you'll need is time: According to the Canadian nonprofit Active for Life, which is dedicated to increasing physical literacy, kids are no longer learning these skills from other kids; they need to be taught.
Active for Life recommends 50 quick, simple activities for children ages one to 12. After lunch the other day, my daughters and I tried a few. They were an instant hit. Not only was it fun to play this way together, but there was also something vaguely CrossFit-ish about lumbering across the porch like a bear—good for the quads and lungs (though I may have tweaked by shoulder in a crab sprint). Here are our favorites to get you started.
Basket Catch
Use a large, soft foam ball with a diameter between three and five inches. Show your toddler how to stand with hands and forearms forming a bowl or "basket" in front of his or her stomach. Toss the ball into the "basket" from about a foot away. As your child becomes confident catching at this distance, increase the distance of your toss slightly. Eventually, see if your toddler can catch from three feet away. For especially young toddlers, you might begin by simply sitting and rolling the ball back and forth.
Develops: hand-eye coordination, gross motor control, and the ability to track moving objects in the air. These skills transfer to sports and activities that involve flying objects, including balls, shuttlecocks, frisbees, ribbons, sticks, batons.
Follow the Leader
Indoors or outside, have your child "lead" you around, over, under and even through obstacles, like trees, shrubs, logs, low walls, furniture, playground equipment, et cetera. Take turns being leader and varying movements with running, walking, changing direction, stopping and starting.
Develops: leg coordination, dynamic balance, and speed. These skills transfer to sports and activities like soccer, basketball, hockey, volleyball, tennis, and martial arts.
River Bank
Draw a line or tretch out a rope or a narrow board on the ground. Designate one side of the rope or line to be the bank. The other side is the river. When the parent says "river," the child must jump with both feet together to the river side, and vice versa for "bank." Try to trick your kids by saying "river" when they are already on the river side, or "bank" when they are on the bank side. They should not jump. Let your child have a turn calling "river" and "bank". If you have a few players, make an elimination game: players are out if they jump to the wrong side.
Develops: dynamic balance, coordination, mental focus, and reaction time required at older ages for a variety of sports and activities.
Crab Walking
In a flat, open area, show your child how to crab walk by squatting on the ground, placing hands behind you, and lifting your hips off the ground. Start "walking" using hands and feet. Play follow the leader as you crab walk or challenge your child to a crab race or crab tag over a short distance.
Develops: coordination, balance, and strength.
Bowling with Milk Cartons
Fill a few empty milk cartons or plastic juice containers with an inch or so of garden soil, sand, or gravel. Set up the cartons as bowling targets in your driveway, on a paved sidewalk at the park, inside your garage, or inside a large room without breakable objects. Take turns bowling and trying to knock down the cartons or plastic bottles. As your child's throwing improves, try making a game where you keep score: Each milk carton can be worth 1-3 points.
Develops: coordination of arms and torso, fine motor control, and the ability to "read" distances. These skills transfer to sports and activities that involve throwing an object accurately over a perceived distance.
For more DIY activities and info on physical literacy check out activeforlife.ca