What You Need to Get Your Baby Outside All Year Long
From summer heat to deep snow, here's a practical and affordable list of things you need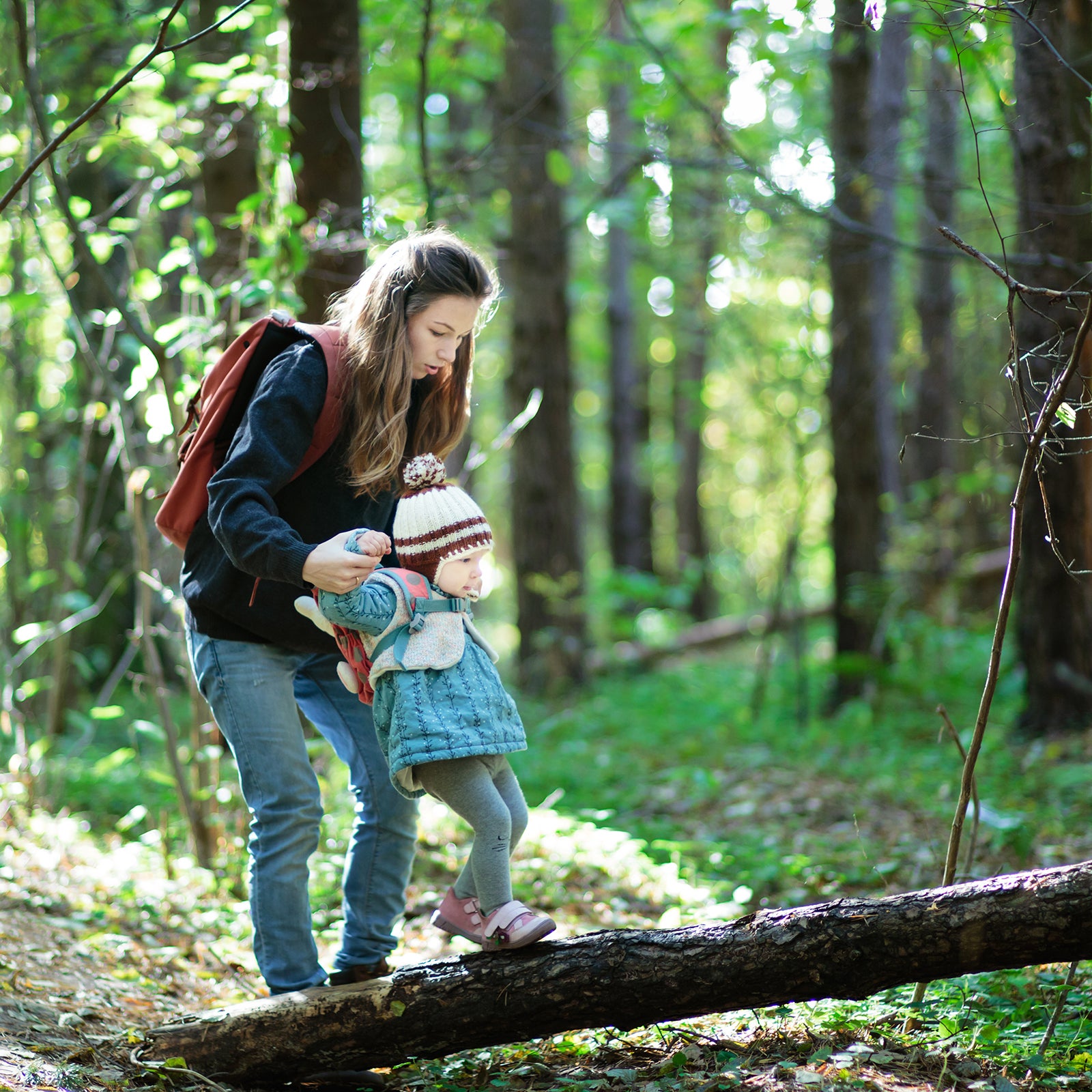 PavelPV/iStock(Photo)
Heading out the door? Read this article on the new Outside+ app available now on iOS devices for members! Download the app.
The first year of my baby's life was nothing like I'd imagined. I envisioned daily walks on the trails near our house, with Josephine snuggled in a wrap against my chest. In reality, she was born into a scorching drought, and the only time it was cool enough to wear her while walking was in the wee hours of the morning—when I was too sleep deprived to consider hiking anyway. Instead, I spent hours online, researching baby sleep and perusing Instagram, wondering whether I would ever be as cool as the guy who posted photos of his twin infants on a backcountry ski trip.
Still, despite weather-related challenges, the exhaustion of being a new parent, and all the reasons it would've been easier to stay indoors, my daughter and I spent time outside almost every day of her first year, in every season and type of weather. We played on California beaches, canoed down a Utah river, camped in below-freezing temperatures, and climbed mountains near our home in Colorado.
In many cases, the gear that made so much outdoor time possible wasn't the $1,000 bike-ski-jog stroller that parents clamor over. (Although we did buy a used one, and it is, admittedly, awesome.) It was the relatively inexpensive items that would be easy to give or receive at baby showers. So if you need a gift for an outdoor-loving parent-to-be, please skip the baby-wipe warmer and choose something they'll actually use.
---
Best for Sun Protection
It's impossible to overstate how much effort I've put into keeping my bald, fair-skinned child from getting sunburned. I've sampled an absurd number of hats, sunglasses, and sunscreens and found these items to be the best for protecting Jo from the strong Colorado sun. The I Play Brim sun-protection hat ($13) has UVB protection. Optic Nerve Lil' Pro sunglasses ($29) have rubbery frames that actually seem comfortable to wear. Super Salve Sierra Madre sunscreen ($13) is so sumptuous that you'll want to use it on your own skin, too.
Best for Cold-Weather Everything
We used our hand-me-down Patagonia Down Sweater Bunting suit ($150) for all kinds of activities: winter stroller rides, cross-country skiing, and sledding. It also works as a makeshift sleeping bag when you zip the legs together. The only "down" side is that this particular style is discontinued; the latest model has legs that can't be zipped together into a sack. It's still great for cold weather, but if you can find the older model on Patagonia's Worn Wear site or a local used-gear store, you'll find it's even more versatile.
Best for Hiking
At one point, we had no fewer than six contraptions for carrying our baby, some of which run hundreds of dollars. My favorite happened to be the most affordable. The Infantino Flip 4-in-1 convertible carrier ($33) is lightweight and packable and flips between inward-facing (for young babies and trail-time naps) and outward-facing (for babies who want to see the world). You might want a backpack with more bells and whistles as your baby grows into a toddler, but for the first year or so, this is all you need to hit the trails.
Best for Early Walkers
Native Jefferson kids' slip-ons ($35) are wonderful for water and sand in summer, and Baby Bogs boots ($35) get the job done in the snow and wet of winter. Most important, both pairs accommodate all sorts of foot shapes, and they stay on.  
Best for Biking Around Town
Whether you put your kiddo in a bike seat or tow her in a trailer, the Giro Scamp MIPS helmet ($60) has the industry-leading multidirectional impact protection system to guard the brain in case of a crash. Plus, it fits the smallest-circumference heads of any quality bike helmet I've found.
Best for Sleeping at Campgrounds or Airports
Once upon a time, I swore I wouldn't be dependent on a white noise machine to put my child to bed. Those days are long past. Now, like so many other parents, I'm lost without white noise to drown out background sounds and lull my child to sleep. What do I do when we're in a tent and friends are laughing a little too loudly around the campfire? I use the LectroFan Micro white noise machine ($30), which charges via USB and can run without electricity for 16 hours.
Best for Dining Al Fresco
You know the gross plasticky taste of a new hydration bladder? I once took a swig from Josephine's cheap plastic sippy cup, and that's what it tasted like. So we splurged on a Hydro Flask kids' water bottle ($30), which, if we can manage not to lose it, will last for years. It pairs especially well with the Hiccapop camp chair ($30), which has a detachable tray for mealtime and wide feet to make it extra sturdy.
Best Base Layer
If you'll be outside for more than a few hours in cold weather, your child needs non-cotton base layers. L.L.Bean Infants' Wicked Warm Underwear ($35) is durable and easy to stick under a snowsuit in winter or wear alone in the shoulder seasons.
Lead Photo: PavelPV/iStock