Sponsor Content: Merrick
Top Dog Sweepstakes: Prize Details and Official Rules
Top Dog Sweepstakes: Prize Details and Official Rules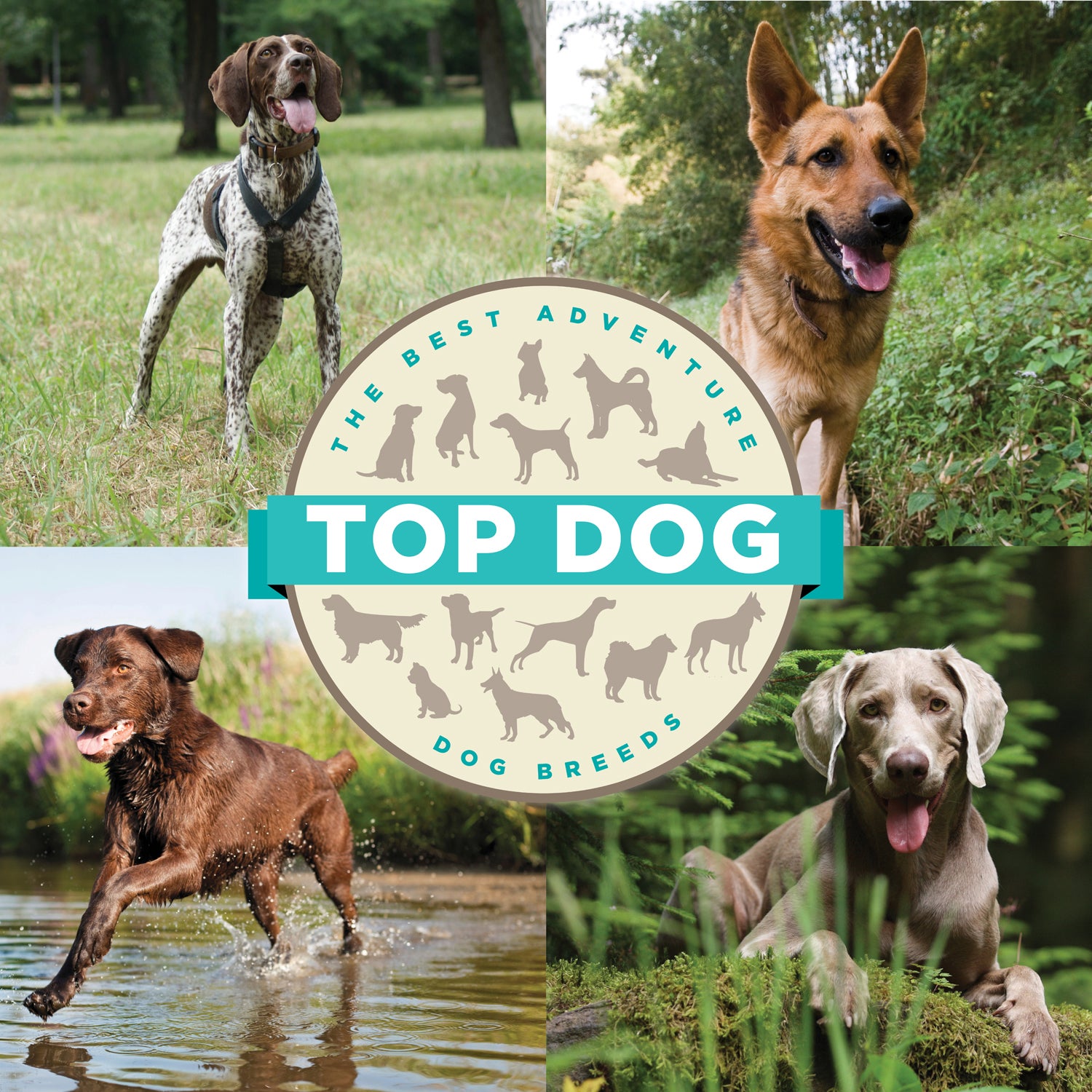 Outside Magazine Top Dog Sweepstakes ("Sweepstakes")
Official Rules
NO PURCHASE NECESSARY TO ENTER OR WIN. A PURCHASE WILL NOT INCREASE YOUR CHANCES OF WINNING. THE FOLLOWING SWEEPSTAKES IS INTENDED FOR PLAY IN THE FIFTY (50) UNITED STATES AND THE DISTRICT OF COLUMBIA ("D.C.") ONLY AND SHALL ONLY BE CONSTRUED AND EVALUATED ACCORDING TO UNITED STATES LAW. VOID OUTSIDE OF THE FIFTY (50) UNITED STATES AND D.C. DO NOT ENTER THIS SWEEPSTAKES IF YOU ARE NOT LOCATED IN THE UNITED STATES AT THE TIME OF ENTRY.
1.    Eligibility
This Sweepstakes begins October 12, 2016 at 3:00 p.m. Eastern Time ("ET") and ends on November 9, 2016 at 11:59:59 p.m. ET ("Promotion Period") and is open to legal residents of the United States and D.C. who are at least 18 years old at time of entry, except employees of Mariah Media Network LLC ("Sponsor"), Merrick Pet Care, their respective parent companies or affiliated companies, subsidiaries, retailers, dealers, sales representatives, distributors, advertising agencies, promotional and prize suppliers and the immediate families (spouse, parents, step-parents, children, step-children, siblings and their respective spouses, regardless of where they reside) and those living in the same household of each such employees, whether or not related. Void where prohibited.
2.    How to Enter
Visit outsideonline.com ("Website") and follow the onscreen instructions to register for the Sweepstakes. Limit one (1) entry per round of the tournament ("Entry Period") for a maximum of four (4) entries total over the entire Promotion Period.
Round 1: Start and End Time and Date: 3:00:00 p.m. EDT 10/12/16 through 2:59:59 p.m. EDT on 10/19/16
Round 2: Start and End Time and Date: 3:00:00 p.m. EDT 10/19/16 through 2:59:59 p.m. EDT on 10/26/16
Round 3: Start and End Time and Date: 3:00:00 p.m.EDT 10/26/16 through 2:59:59 p.m. EDT on 11/02/16
Round 4: Start and End Time and Date: 3:00:00 p.m. EDT 11/02/16 through 2:59:59 p.m. EDT on 11/09/16
Multiple entrants are not permitted to share the same email address. Any attempt by any entrant to obtain more than the stated number of entries by using multiple/different registrations, or any other methods will void that entrant's entries and that entrant will be disqualified. Automated entries are prohibited, and any use of such automated devices will cause disqualification. Sponsor reserves the right at its sole discretion, to disqualify any individual (and all of his or her entries) who tampers with the entry process.  Sponsor reserves the right to cancel or suspend this Sweepstakes and randomly award the prize from among all eligible, non-suspect, entries received prior to action taken by Sponsor, should fraud, virus, bug or other causes beyond the control of Sponsor corrupt the administration, security or proper play of the Sweepstakes. Sponsor is not responsible for computer system, phone line, hardware, software or program malfunctions, or other errors failures or delays in computer transmissions or network connections that are human or technical in nature. Proof of entering information on Website is not considered proof of delivery or receipt by Sponsor.
3.     Consent to Use Personal Information
The Sponsor respects your right to privacy. By entering the Sweepstakes you consent and agree to Sponsor's Privacy Policy. Sponsor may also use your information to contact you regarding this Sweepstakes or to promote with marketing communications (for example, E-Mails containing coupons, product information or future promotional information). Your consent to Sponsor's use of your information for marketing purposes may be revoked at any time (without revoking your participation in the Sweepstakes or impairing your chances of winning) by sending an email message to emailreply@outsidemag.com with the word "unsubscribe" in the subject line.
4.     Web Restrictions
All entrants must have a valid e mail address. Sponsor assumes no responsibility for computer system, hardware, software or program malfunction or other errors, failures, delayed computer transmissions or network connections that are human or technical in nature.  In the event of a dispute regarding the identity of the person submitting an entry, the entry will be deemed to be submitted by the "authorized account holder" person in whose name the email account is registered, provided that person meets all eligibility criteria set forth in the Eligibility section of these Official Rules.  "Authorized Holder" shall mean the natural person assigned to an email address by an Internet Access provider, on-line service provider, or other organization (e.g., business, educational institution, etc.) that is responsible for assigning email addresses for the domain associated with the submitted email address.
5. Selection of Prize Winners
A random drawing for one (1) prize winner will be conducted on or about November 15, 2016 from among all eligible entries received during the Promotion Period. Odds of winning will depend upon the total number of eligible entries received. Random drawing will be conducted by Sponsor whose decisions on all matters relating to this Sweepstakes are final and binding.
6. Prize
One (1) Prize: Prize winner will receive a year's supply of Merrick dog food (for one dog). Approximate retail value: $650. Prize is not assignable or transferable and no prize substitution will be allowed, except that Sponsor reserves the right to substitute a prize of equal or greater value due to unavailability or otherwise in its sole and absolute discretion. Any federal, state, local and income taxes on prize are winner's sole responsibility.
7. Winner Notification
You are not a winner until your eligibility has been verified, and it is determined that you have complied with all terms of these Official Rules. Potential winner will be issued via overnight delivery service, an affidavit of eligibility and liability/publicity release (where permitted) which they must complete and return within 14 days of request. If any prize or prize-related communication is returned as undeliverable, prize will be forfeited. Sponsor is not responsible for any change of mailing address, e-mail address, and/or telephone number of entrants.  Any unclaimed or undeliverable prize may not be awarded. Failure by potential winner to return the documents listed above within the specified time period, the return of a notification as undeliverable, noncompliance with these Official Rules, or Sponsor's inability to contact a potential winner within a reasonable time period may result in forfeiture of potential winning status and the prize will be forfeited, and at Sponsor's discretion, an alternate winner will be selected. By accepting a prize, winner grants Sponsor and Sponsor's agents, the right to use his/her name and likeness in advertising, publicity and promotion without further compensation or permission, except where prohibited by law.
8. Limitation on Liability
As a condition of entering, entrants (or their parent or legal guardian if an eligible minor) agree (and agree to confirm in writing): (a) to release Sponsor, Merrick Pet Care, and their respective parent and affiliated companies, officers, directors, employees, and agents ("Released Parties") from any and all liability, loss or damage incurred with respect to awarding, receipt, possession, and/or use or misuse of any prize; (b) under no circumstance will entrant be permitted to obtain awards for, and participant hereby waives all rights to claim, punitive, incidental, consequential, or any other damages, other than for actual out-of-pocket expenses; (c) all causes of action arising out of or connected with this Sweepstakes, or any prize awarded, shall be resolved individually, without resort to any form of class action; and (d) any and all claims, judgments, and award shall be limited to actual out-of-pocket costs incurred, excluding attorney's fees and court costs. By accepting prize, winner agrees that Released Parties will not be held responsible for any system damage, loss of property, accidents, injuries, or death that may occur in the receipt, awarding, use or possession of prize and/or participation in any prize related activity. Winner acknowledges that Sponsor has not made nor is in any manner responsible or liable for any warranty, representation, or guarantee, express or implied, in fact or in law, relative to the prize, including but not limited to its quality or fitness for a particular purpose.  Any and all warranties and/or guarantees on the prize (if any) are subject to the manufacturer's terms and winner agrees to look solely to such manufacturer for any such warranty and/or guarantee. By participating in this Sweepstakes, entrants and winner agree to be bound by these rules, the decisions of Sponsor and any applicable federal, state or local laws and regulations.
9. Governing Law
All issues and questions concerning the construction, validity, interpretation and enforceability of these Sweepstakes Official Rules, or the rights and obligations of Entrant and Sponsor in connection with the Sweepstakes, shall be governed by, and construed in accordance with, the substantive laws of the State of New Mexico without regard to conflicts of law principles.  All entrants consent to the jurisdiction and venue of the state of New Mexico.
10. Winner's Name
To obtain the winner's name, send a SASE to Outside Top Dog Sweepstakes Winner, 444 N. Michigan Ave., Suite 3350, Chicago, IL 60611 by January 10, 2017.  Winner's name will be sent when winner has been verified and prize has been awarded.
11.    Sponsor/Administrator
Mariah Media Network LLC, 400 Market St., Santa Fe, New Mexico 8750