Transgender Kids Need Sports, Too
Proposed laws in more than two dozen states seek to exclude transgender youth from interscholastic sports, depriving them of community and confidence-building skills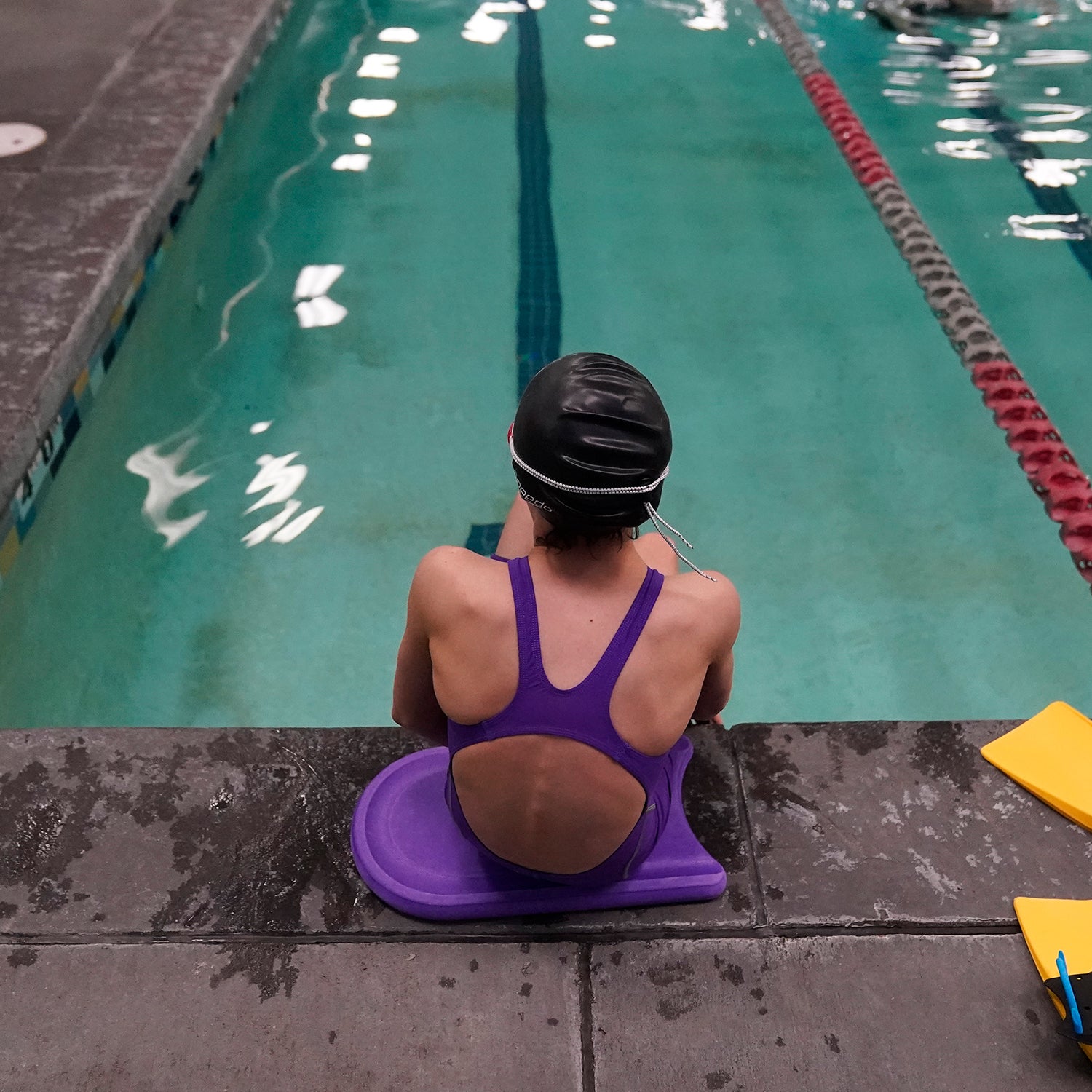 Heading out the door? Read this article on the new Outside+ app available now on iOS devices for members! Download the app.
In 2019, Juniper Eastwood joined the University of Montana women's cross-country team, becoming the first transgender woman to compete in that sport in the NCAA's Division I. Eastwood had questioned her gender identity since the sixth grade, but because she feared that people wouldn't accept her in the small Montana town where she grew up, she spent much of her life closeted. She struggled with depression and worried that transitioning to her authentic gender would mean giving up competitive running—something that brought her joy, strength, and a community.
In college, Eastwood decided to come out as transgender. She followed decade-old NCAA guidance that allows transgender female athletes to compete with other women as long as they undergo testosterone-suppressing treatment for a year. On the morning of her first meet, Eastwood was bashed on Fox News, but the race itself was anticlimactic: "My teammates and even my competitors were really supportive," she says. "It was so nice to know that I could transition and still be part of a team."
Yet under laws being proposed in Montana and more than two dozen other states, Eastwood would have had to choose between living as her true self and competing in the sport she loves. The laws—part of a wave of state legislation spearheaded by conservative groups under the guise of "saving women's sports"—seek to limit transgender youth from participating in sports, in many cases by forcing athletes from kindergarten through college to play sports only under the gender they were assigned at birth. Transgender athletes and their allies say that the bills instead have the potential to harm transgender youth across the country.
"The most important thing for anyone is to be able to be themselves and be part of a community where they're supported for who they are," says Shawn Reagor, program director with the Montana Human Rights Network. "That's part of what makes sports so impactful. And for people who are trans, nonbinary, or Two-Spirit, often being part of a team and appreciated for the skills they bring is vital to their well-being."
Like Eastwood, many kids experiencing gender dysphoria struggle under the weight of feeling uncomfortable in their bodies and being ostracized by their communities. Trans and nonbinary youth experience depression and other mental health issues at significantly higher rates than other kids, and many turn to sports as a healthy coping mechanism. Denying them this outlet—or ignoring their gender identity and forcing them to participate only on teams that match their birth gender—could condemn more trans youth to mental health issues, self-harm, or even suicide. This isn't an exaggeration: a 2020 survey of 40,000 LGBTQ youth found that transgender and nonbinary kids whose family and friends respected their identity and pronouns attempted suicide at half the rate of those who didn't have such support.
Paxton McCausland, program coordinator for the Montana Gender Alliance, knows firsthand how important sports can be to trans youth. "In high school, before I even knew I was trans, I had a lot of depression," McCausland says. Being part of the school swim team allowed him to love his body: "Swimming let me believe I was powerful. That was extremely important to me. To this day I don't know what I would have done or who I would be without swimming."
Fears that trans athletes will take over women's sports have so far proven largely unfounded.
The proliferation of bills to ban trans youth from school sports begs the question: With so many other pressing issues at hand, why are legislators in 18 states using time and money to keep already-vulnerable kids from playing sports?
Chase Strangio, a lawyer and an LGBTQ activist based in New York, sees these recent bills as part of a larger backlash against LGBTQ people. In a February 14 Instagram Live talk, Strangio explained that after the Supreme Court ruled in favor of marriage equality in 2015, conservative activists who had been targeting same-sex marriage turned their attention instead toward trans rights. Their first wave of attacks included bathroom bills, which would have forced trans kids and teens to use the bathrooms that matched the the gender they were assigned at birth. When those measures failed at the ballot box or were shot down in court, activists shifted their focus to trans youth in sports. And the victory of President Joe Biden—who affirmed LGBTQ rights in his inaugural address—only fueled the fire.
"I've been doing state-level advocacy every winter for the last six years and have never seen anything like this," Strangio said in the Instagram Live talk. (He did not respond to an interview request.) "I think we are going to see a lot of these bills pass, and it is terrifying." As of press time, at least one bill, in Mississippi, had already been signed into law. And because of the Supreme Court's recent conservative shift, Strangio also worries that if the bills pass, attempts to fight them in court may ultimately fail.
Proponents of the bills, such as a coalition called Save Women's Sports, say that they aren't meant to hurt LGBTQ youth, but to protect women and girls from having to compete against athletes who may have a "biological advantage."
"We need to be honest," wrote Beth Stelzer, an amateur powerlifter and the founder of Save Women's Sports, in an email explaining her support of the bills. "We all know that males have a competitive advantage, but it goes far beyond that. Girls deserve bodily privacy on the field as well as the locker room. These bills are important because biology matters…. Cancel culture and harassment from activists has created an environment that makes many females feel unsafe in speaking out."
The science of whether transgender girls and women have an unfair advantage is less established than Stelzer suggests, however, and fears that trans athletes will take over women's sports have so far proven largely unfounded. Trans athletes have been competing at all levels—including professional sports—since at least the 1970s. And while they occasionally win, they haven't dominated their fields or even taken college sports scholarships from non-transgender athletes, according to Reagor. In fact, while trans athletes have been eligible to compete in the Olympics since 2004, none have yet qualified.
Indeed, when Juniper Eastwood ran the women's 4K at the 2019 Clash of the Inland Northwest cross-country meet, she didn't whisk trophies away from other athletes. Eastwood's teammate, Beatrix Frissell, took first place, and Eastwood placed seventh. Her participation didn't meaningfully change the outcome of the race, in other words—but it did have a huge impact on her life.
Lead Photo: Rick Bowmer/AP