Our Best Hope for the Future of Skiing Is a Kids' Program in…New Jersey?
How the National Winter Activity Center is raising the next generation of skiers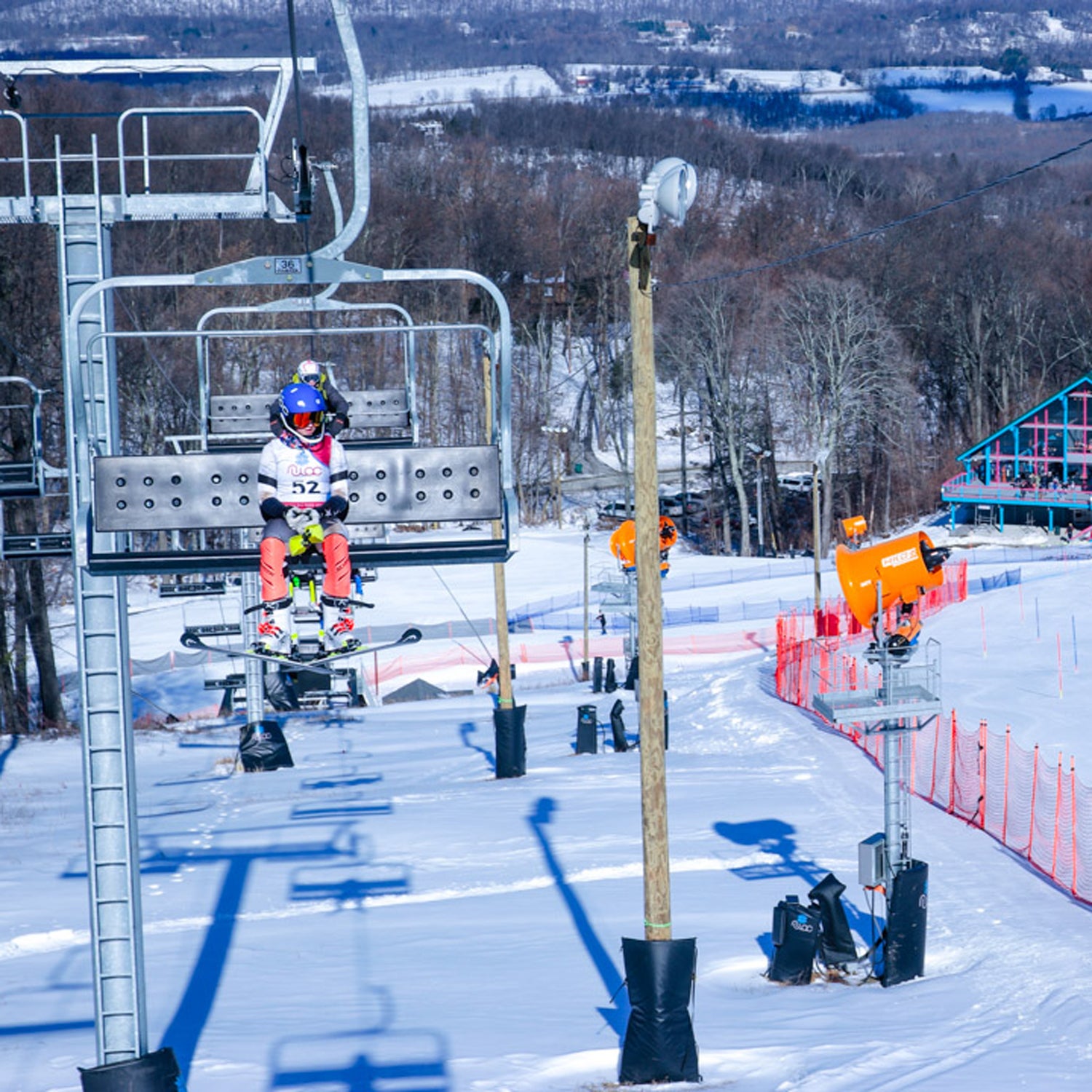 Courtesy of NWAC(Photo)
Heading out the door? Read this article on the new Outside+ app available now on iOS devices for members! Download the app.
In the long list of things for which New Jersey is famous—strong accents, the Boss, bridge traffic—skiing typically doesn't make the cut. The state's biggest hills barely top 1,500 feet, winters are mild, and snowfall is increasingly unpredictable. As a girl growing up there in the 1980s, I began ski days before dawn in the parking lot of my junior high, aboard a school bus bound for the icy slopes of the Poconos, two hours away. My husband, who was raised in a town 20 miles away, mooched rides after school to night-ski under the lights at Vernon Valley.
Suffice it to say, Jersey might seem an odd place to launch the National Winter Activity Center (NWAC), a nonprofit geared toward raising the next generation of skiers and boarders. But as we learned from Olympic gold medalist Lindsey Vonn, who learned to race at tiny Buck Hill outside Minneapolis, you don't need big mountains to become a skier—or a champion skier at that. What you need is a critical mass of kids, buses to get them to the slopes, affordable lessons and gear, and a strategy for transforming a sport into a community.
That's what NWAC founder Schone Malliet, a former financial executive, was banking on in 2015 when he purchased the failing Hidden Valley Ski Area, located roughly 70 miles outside of New York City. He then set about turning the shuttered resort into a private ski mountain just for kids. Malliet's vision: to help urban youth, many of whom had never been on skis before, learn the sport—not with a single one-off lesson but through a progressive six-week instructional program. Add in nutritious meals, mentoring, free equipment, and the option to graduate to ski-racing, and the NWAC was born.
Now in its third season, NWAC has grown from 800 kids in 2016 to 1,100 in 2017 and is now a laboratory for youth sports and wellness. "Our goal is to introduce kids to a lifelong activity that will change their health and change their perspective on nutrition and exercise," explains Malliet, who grew up in the South Bronx and learned to ski in his 20s. It wasn't until he joined the National Brotherhood of Skiers, an affiliation of ski clubs for athletes of color, that he became hooked for good. In 2017, NWAC partnered with local YMCAs, Boys and Girls Clubs, schools, and church groups to bus in some 1,700 kids from Harlem, Queens, the Bronx, the Jersey suburbs, and inner-city Newark. A season's worth of lessons costs $450 per child, some of which is offset by the partner organizations; foundations and private donors chip in whatever costs the child can't afford.
Malliet hopes that what's good for the skier is good for the sport. Participation in downhill skiing has leveled off in recent years, and on average, only 12 to 15 percent of first-timers become lifelong enthusiasts. "We can't measure that today, but we do know that 85 percent of our students come back after their first time," says Malliet, who is committed to providing kids with the resources to keep skiing even after their lessons at Hidden Valley are over. NWAC encourages its partner groups to create their own winter-sports clubs. While the NWAC is a kids-only mountain, the nonprofit is looking to add a post-season program that offers affordable lessons for parents. "When the whole family's involved, it makes all the difference."
Plans are already underway to grow the program beyond the mighty peaks of the Garden State. Proximity is essential to getting urban kids to the mountains, so NWAC is eyeing ski resorts near Reno, Los Angeles, San Francisco, Detroit, and Chicago. No matter how big or small the mountains, the benefits are universal. "When you expose youth to something new that's fun and safe, there's an extraordinary effect," says Malliet. "The impact should stay with them for a long time."
Corrections:
(09/22/2023) This article originally misstated the distance of the NWAC's ski area from New York City. Outside regrets the error.
Lead Photo: Courtesy of NWAC