4 Signs of the Future of Adventure Film
Change is coming—in equipment, in the way we watch it, and even in the way we define what it is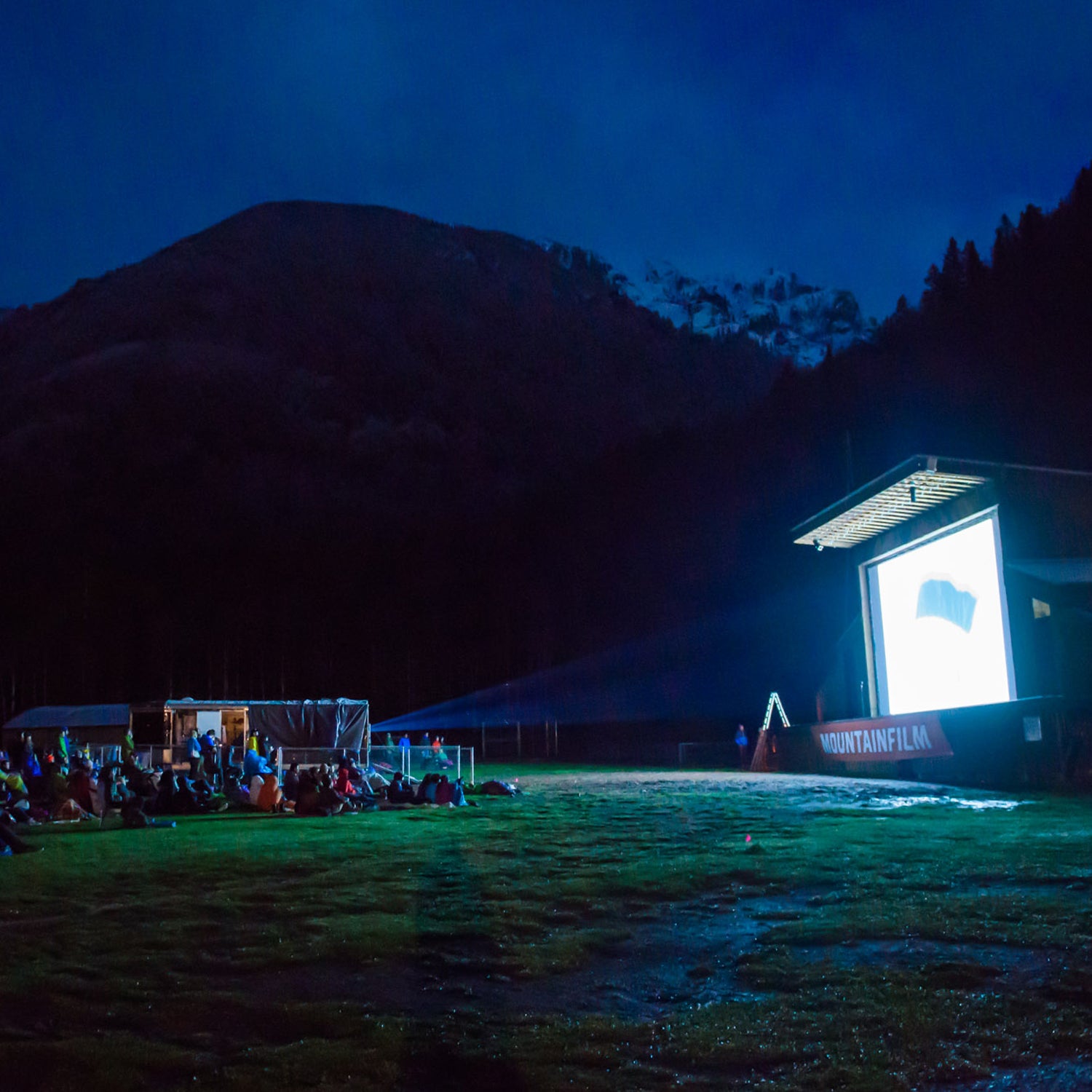 Heading out the door? Read this article on the new Outside+ app available now on iOS devices for members! Download the app.
The most surprising things we've seen at adventure film festivals like 5Point and Telluride Mountainfilm this year weren't just good movies. From feature films shot on iPhones to an expanded range of genres, these trends are likely to become mainstays in the years to come. 
Virtual Reality Is Tackling Real Issues
This year, for the first time, Mountainfilm hosted a Virtual Reality Studio, providing users with preloaded headsets featuring films from the immersive media company RYOT. The Los Angeles-based team presented films that included a swim with dolphins, a look inside a refugee camp in Jordan, and an eagle hunt in Mongolia. It's one of the foremost companies helping virtual reality make the jump from gimmick to serious artistic choice.
"In many ways the viewer gets to direct their own experience. It blurs the line between director and audience and redefines who holds the power to tell a story," says Haley Pappas, RYOT's head of films, of the trend towards VR in documentary filmmaking. "If the story is good, if the subject is powerful and it's executed thoughtfully, it shouldn't be gimmicky. It should be captivating."  
RYOT first started utilizing the technology in 2015, when 360-degree cameras were finally mobile and durable enough to take into the field. The company has since made VR films in 40 countries and are currently working on a partnership with the Huffington Post to create a 360-degree news network. "As a storytelling tool, VR gives us an ability to experience scale and scope unlike anything else," Pappas says. "But we're also conscientious of what stories are best suited for VR, and by all means, not all are." 
Feature Films Shot on iPhones Deserve Respect 
Three films at this year's Telluride Mountainfilm festival were shot on iPhones, a first for the event. But this method of filmmaking benefits directors beyond portability.
"I had some serious hesitation when RYOT and Apple approached me about shooting this film on the iPhone," wrote Sean Leonard in his director's statement about his film Wasfia. "I had never considered a phone to be a legitimate tool to make a film." The documentary follows Wasfia Nazreen as she becomes the first Bangladeshi to climb the Seven Summits, and shooting with a phone actually made it easier to capture the details of the adventure. 
"I fell in love with the low-profile setup of shooting in busy streets without people staring at the camera, all the while capturing beautiful footage at 4K or in slow motion," Leonard says. "The ability to move the camera so freely, whether it be a 360 degree flip, a close up of Wasfia's hiking boots, or even submerging it into a river, allowed us the flexibility to shoot extraordinary angles without the need of a huge crew." 
Other directors say they're choosing iPhones over traditional cameras because of its intimacy. An iPhone is inherently less intimidating for a subject. 
Favorite Adventure-Fest Films Now Go Way Beyond Climbing
https://youtube.com/watch?v=4n7fosK9UyY%C2%A0
Though Mountainfilm was founded on climbing and mountaineering films, the crowd favorite this year was Life, Animated—the story of writer Ron Suskind's and his autistic son Owen, who found connection through Disney films. 
"The festival broadened its content several years back to include stories about environmental, cultural, political and social justice issues," says Mountainfilm executive director Sage Martin. "There has always been an overarching theme of celebrating the indomitable spirit. Life, Animated is clearly the celebration of the indomitable spirit. We knew it would be a festival favorite based on the characters and the captivating story." 
The Separation Between Advertising and Filmmaking Is Getting Blurry
https://youtube.com/watch?v=W71ow-KI2Eg%C2%A0
Many favorite short films from the festival—Engler, The Forecaster—were originally commissioned by brands. Martin says that this is an area that has transitioned quickly as more companies advance their brand through quality storytelling. This genre of film has been integrated into the festival simply because they meet the festival's high quality standards, she says.
According to Corey Maynard, the vice president of marketing at Yeti, their company has focused specifically on developing stories about characters in places that Yeti products are being used, while trying to avoid gratuitous product integration. It's a response to consumers' changing behavior, he says. "Yeti, like many brands, wants to be readers' and viewers' digital destination rather than an interruption on the way to that destination." 
Lead Photo: ©2014 Sarah Schwab