Don't Miss These 5Point Film Festival Picks
Kicking off spring film-festival season, these shorts and features explore the Grand Canyon, skate culture, and the nature of sufferfests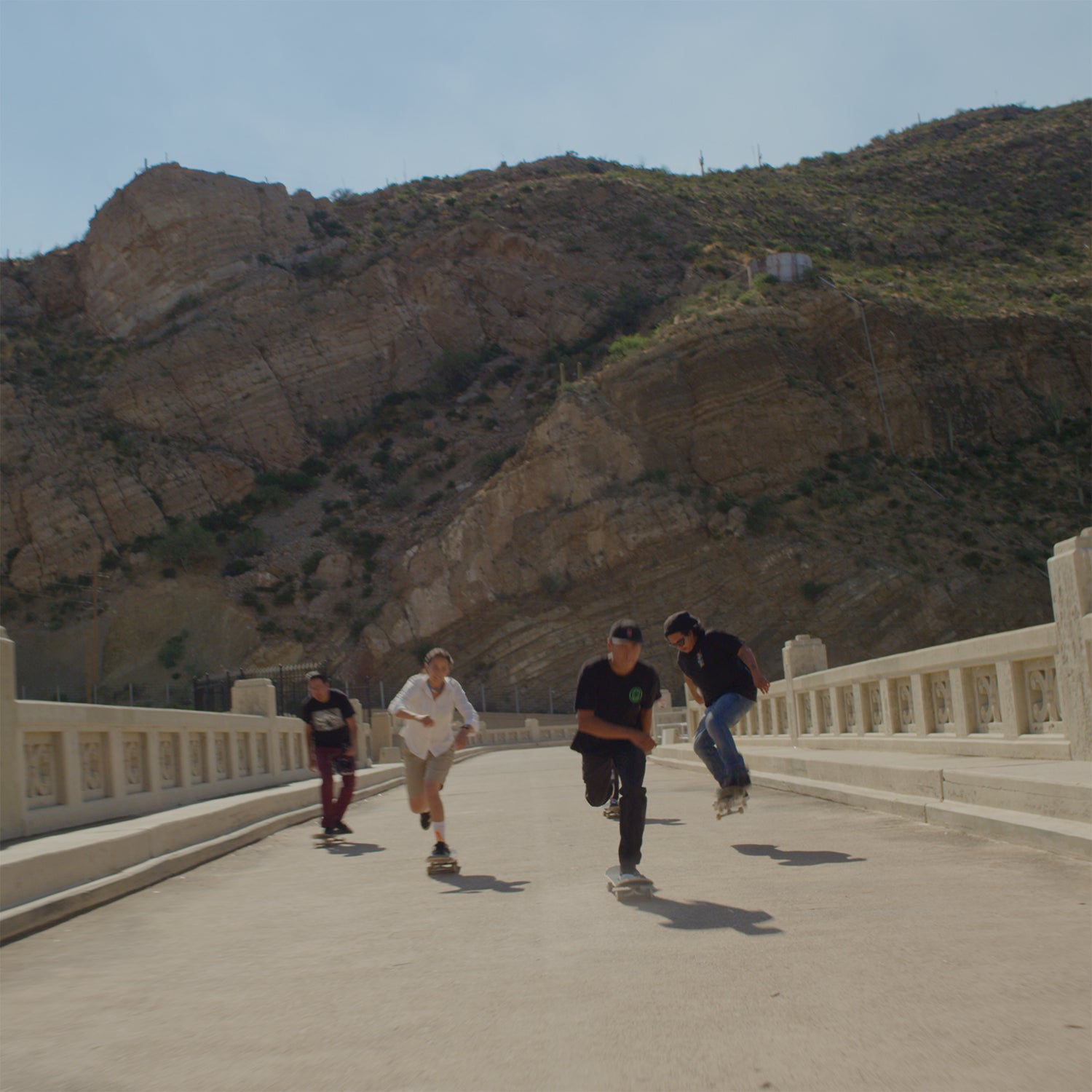 Heading out the door? Read this article on the new Outside+ app available now on iOS devices for members! Download the app.
On the last weekend in April, the 5Point Film Festival brings filmmakers, artists, and adventurers to Carbondale, Colorado, to discover exciting, quirky, and aspirational stories. These are the ones we're most excited about.
'Project Y'
What is the pinnacle of suckage, and why do we chase it? In this semiscientific, highly ironic documentary, a group of researchers follow five riders in the Dirty Kanza 200 bike race. It feels like Wes Anderson turned his lens toward sufferfesting, down to the Zissou-esque beanies, deadpan expressions, and wacky characters. But it also comes with insight from psychologists, rabbis, nutritionists, and aura readers about why people crave type-two fun and what happens when we go into the pain cave, physically and mentally. A surprising highlight: lovely views of gravel grinding on the back roads of Kansas. 
'The Mystery of Now'
Artist Douglas Miles started Apache Skateboards on the San Carlos Apache reservation, in eastern Arizona, to showcase the tribe's art and springboard a team of local riders. The Mystery of Now offers a look at life in the San Carlos skate scene that's gorgeous, poetic, and sometimes brutal (it's almost impossible to watch the scene where one of the kids pierces his own lip). But it also digs into the social and political context for why those kids have been cut off from resources and why that creative spark and point of connection feels so important as an outlet for resilience and joy.
'Into the Canyon'
In 2015, filmmaker Pete McBride and Outside contributor Kevin Fedarko set out to hike the 750-mile length of the Grand Canyon, something few people had ever done before. They knew they were in for a battle, but they didn't know just how much the canyon would beat them up. The story of their trip is part adventure, part investigation into conservation. Along the way—when they're not trying to suck water out of puddles or fight acrophobia and heat stroke—they show why it's important to protect places like the Grand Canyon and what happens when competing ideas of land use come to a head.
'Life of Pie'
Can you build a community that will open people's minds? And can you do it through pizza and bikes? That might not have been exactly what mountain bikers Jen Zeuner and Anne Keller were thinking about when they opened the Hot Tomato pizza place in rural, conservative Fruita, Colorado. But in the past two decades, the couple has changed the town for the better by, as they say, "uniting the community through advocacy, inclusivity, and damn good pizza." Ben Knight and Travis Rummel, the team behind the documentary DamNation, put their humor, keen eyes, and understated sense of character and social change into this one, so it's thoughtful and smart without being heavy-handed.
'The Weight of Water'
"It's so hard to be fully in the moment, because there's so much fear, there's so much anxiety, it's like a person looking through a window at an experience rather than being in the experience," says blind adventurer Erik Weihenmayer about paddling Class V rapids. The Weight of Water explores that very legitimate fear as he kayaks through the Grand Canyon, aided by sighted guides. Like any Grand Canyon trip, it builds toward Lava Falls, the biggest, most technical rapid on the river. "It's a role-model film for 5Point," says program director Meredith McKee, because it weaves together adventure, cinematography, and bigger-picture questions about how we address and conquer fear and who gets to have adventures.