7 Questions with Sebastian Junger
Heading out the door? Read this article on the new Outside+ app available now on iOS devices for members! Download the app.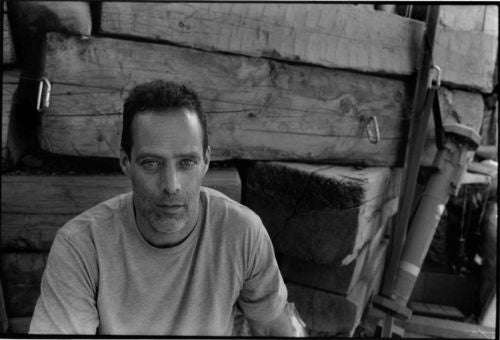 Bestselling author Sebastian Junger on his new book War, documentary Restrepo, and Afghanistan's recent election.
–Stayton Bonner
The Perfect Storm began as an October 1994 Outside story. How did you go from freelance war reporting to bestselling author?
Good question. I'm still trying to figure it out. In 1991, I was working as a climber for tree companies in Gloucester. While recovering from a chainsaw wound, I read about a local boat that sunk with six men during a huge storm. I'd started thinking about writing on dangerous work—partly due to my injury—and was going to do a book with six different chapters about forest fighters, loggers, commercial fishermen, war reporters, etc. I wrote about the local boat that sank as a trial chapter to demonstrate the dangers of commercial fishing, later turning it into an Outside story and then book proposal that went out while I was overseas in Bosnia as a war reporter.
Were you surprised by the book's success?
Very surprised. Since the Stone Age, societies have sent groups of young men off to do dangerous things. Like love and childbirth, it's a universal theme. I think that resonated with people. My only standards for a good book were how it measured with John McPhee. After finishing it, I thought, "Well, I'm getting there."
Why do some soldiers in War seem to find combat more reassuring than civilian life?           
Brotherhood. A shared understanding that every person will put the group's welfare above his own individual welfare. That group safety is incredibly reassuring for a 19-year-old who doesn't yet have a fully formed social identity. In combat, you know who you are and what's expected of you. If you act with courage, you're respected. End of story. Back in society, you're judged by how you look, whether your dad makes a lot of money, or other things over which you have no control. In combat, you have complete control over this baseline view of what others think of you. That's liberating and intoxicating for a young man.
Have they liked the book and documentary?
They've loved it. They felt I explained things they couldn't articulate but their girlfriends and families wanted to understand.  At a recent talk, a guy with my book in hand came up and said, "I'm 80. Having heard you talk, I understand for the first time why I felt the things I did back when I was fighting in Korea." He began tearing up and walked away.
How is alleged corruption in Afghanistan elections affecting the country?
I think the entire problem over there is that we're defending a government that has been discredited by the Afghan people. If NATO leaves behind a corrupt government, the Taliban will enter as it did in 1996. The people hated the Taliban but let them in because they were a lesser evil than the corrupt violence that was ruining their lives. Until we force Karzai to tackle corruption head-on, I don't think there's a military solution. Once we destroy corruption, the Afghans will defeat the Taliban themselves.
Is it in U.S. interest to maintain a military presence in Afghanistan?
Most major attacks have originated in Afghanistan because Al-Qaeda had operational capability. They don't have that now in the borderlines of Pakistan. We have not suffered a major attack like 9/11 since we've been in Afghanistan. That doesn't prove our military presence has prevented one but it's certainly something to think about.
What's more difficult—humping it across mountains in Afghanistan or keeping your Manhattan bar The Half King afloat?
The bar business is terrifying and confusing in its own way. We recently had our 10-year anniversary—an eternity for a New York bar. Scott Anderson and I had some extra money and just thought it'd be cool to own a bar.