'Alone' Winner Juan Pablo Quiñonez Said He Wouldn't Quit. And He Didn't.
The latest 'Alone' winner shares stories from surviving in Labrador and details behind preparing for the show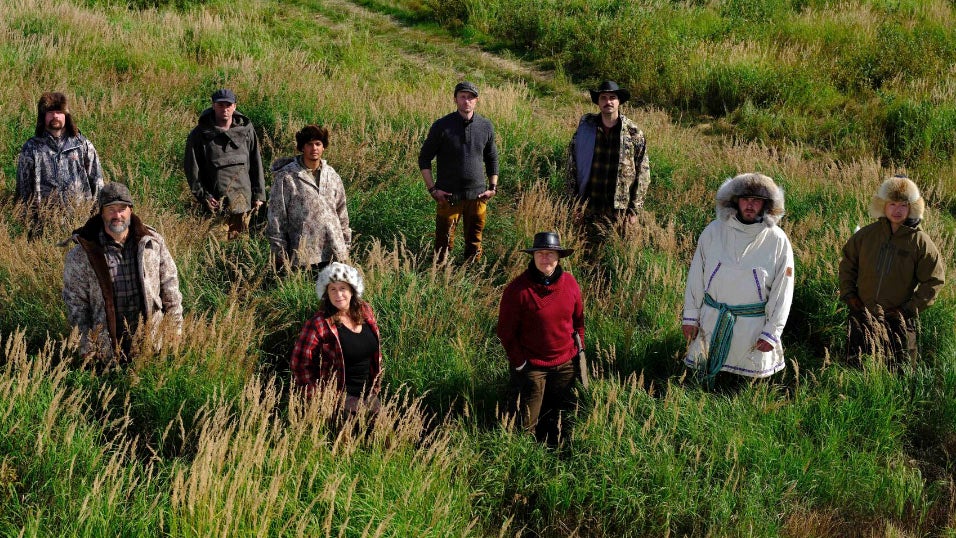 Heading out the door? Read this article on the new Outside+ app available now on iOS devices for members! Download the app.
Last week, the thrilling finale of Alone's ninth season gave us plenty to chew on. Atop the list was the impressive resilience of Juan Pablo Quiñonez, who survived 78 days in the wild and took home the overall title and the $500,000 prize purse. Quiñonez drank water straight from the river and built an impressive wooden dock to aid his fishing. And, when food disappeared, he decided to go on a temporary fast—a decision that may have earned him the overall title. We caught up with Quiñonez to discuss his time on the show.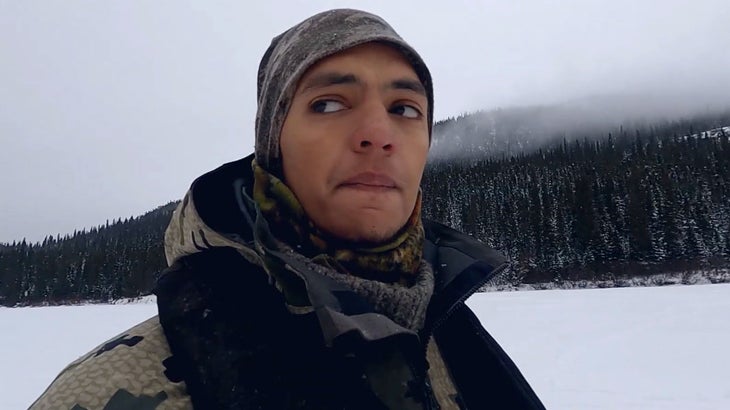 OUTSIDE: What's the significance of being the first Latinx champion on Alone? 
JUAN PABLO QUIÑONEZ: I feel like our society is at a crossroads right now, and we need people from every different background to try to connect with nature and to be more resilient. So, I hope that more people can say 'hey, he looks like me, maybe I can try outdoor stuff too.' We need as much diversity as we can get in the survival community because diversity in background brings diversity in thinking.
How did you prepare for the season?
I took freezing cold showers in the winter, and I even went for lake swims to get ready for the cold. I shot my bow 200 times a day to be respectful of the opportunity I might have to shoot a bear. We all put on weight, but I am quite competitive, and I wanted to see if I could put on more weight than everyone else. I started drinking one liter of milk a day, and then built up to four liters a day. I was also doing olive oil shots, and that helps your body build up to having a high-protein and high-fat diet. I threw up a lot and had acid reflux. In my first few weeks out in the wilderness, I was like 'this is nice' because I didn't have to be uncomfortable all of the time.
Did you go out there with a specific strategy in mind?
I actually just wrote a 400-page book on long-term wilderness survival. In 2016, I spent six months in the wilderness with minimal rations, and that experience taught me a lot about how to stay alive. We did fishing, hunting, trapping, and foraging, and I experienced a lot of the effects of hunger. Then, a few years later, I did 100 days in the winter in a tent with a stove in the wilderness of Manitoba, and that taught me a lot about cold. Those two trips gave me the foundational knowledge that I took with me. But I didn't have a specific strategy going in—the first thing to die in a survival situation is your plan.
At some point you decided to fast instead of hunt. Take us through that decision.
One of my original ideas was to hunt a bear. The indigenous hunter/gatherers in that region lived off of animals from the ocean, like seals and polar bears and caribou, but because of the hunting restrictions, we could only hunt bear. Beaver was not a possibility for me because there were none in my area. So I was still expecting to hunt bear up until my last minute out there. But for a specific period of time, my plan was to restrict my eating. Anything I hunted or trapped, I saved. I'm very aware of the physiology of the body, and when you are fasting, you lower your base metabolic rate, and your body consumes less energy and you become more efficient. So I fasted during a period of time when the ice was building up on the river, making it very difficult to fish. We had to abide by the summer fishing regulations, which were that you could fly fish but not ice fish—you had to have a rod in your hand. But only up until the last few days did the crew clear me to walk out on the ice. Anyway, this is to say that I did not give up on food. I did plan on breaking my fast on day 70, which I did. I know the editing of that part of the show doesn't show it. Having now gone on Alone, I realize that anything you see as a viewer is based on the limited information you have. But yeah, fasting is an absolute survival strategy and you can learn that from bears.
Was there a moment when you considered tapping out?
I had a bunch of mental strategies for dealing with the hardship, but I ended up not using many. At the end of the day, I never had even a remote thought pass through my mind of tapping out. In my mind, this was a survival situation, and there was no tap-out button. So no, there was no dark moment.
Are you a fan of the show? What season is your favorite
I'm absolutely a fan of the show and I watched every single season. I've applied a few times now—just like Karie Lee Knoke—and finally this season was my opportunity. I'd say that season six was my favorite with Jordan Jonas winning. Season seven was also really good. I like the Northwest Territories as a setting—the landscape is very similar to what we have here in Manitoba. I also think both seasons you saw really resilient female cast members.
How do you plan to spend the $500,000 prize money?
I want to start a homestead where other people can come and live and create a space for others, even if they don't have the money. I believe in community and resilience.
Lead Photo: History Channel/A&E Network