Sponsor Content: Black Diamond
Behind the Lens with Chris Burkard
An inside look at Black Diamond Ambassador Chris Burkard's hike through Iceland in pursuit of the perfect photograph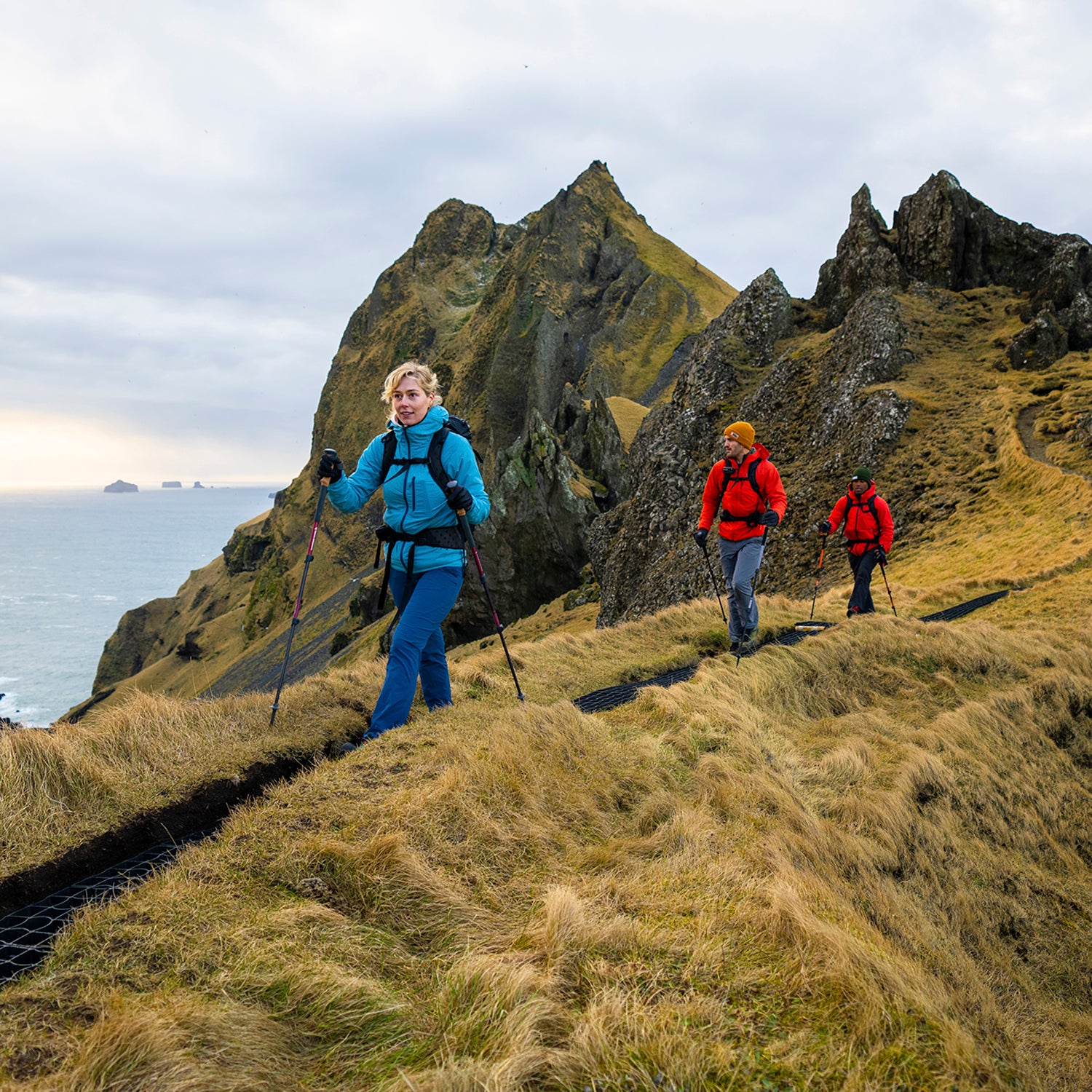 Chris Burkard
At its core, a photograph is simple. A one-dimensional reproduction of what the human eye would, or could, see. But therein lies the magic behind a beautiful image. Literally meaning "drawing with light," a photograph is only as good as the vision of the person holding the camera. Take a gander at the photography of Black Diamond Ambassador Chris Burkard, and you'll see that magic unfold before your eyes.
As an adventurer and athlete, it's clear that Chris can hike, bike, run, and climb to a vantage point that offers a unique perspective. But there's also something that happens between the moment he spies the line and the second his shutter clicks.
On a recent assignment for Black Diamond, Chris took his camera on a trek through the braided rivers and mountains of Iceland—his indelible muse for photography. He returned with a suite of images that leave the viewer with the insatiable need to get out and go for a hike.
It was on this trip that a team set out to capture those fleeting moments before Chris lifts his lens and presses the shutter. The goal? To discover how the magic happens.
In this film, we bear witness to that flow and are left with a clear vision. A vision of an artist who draws with light. In other words, we see the making of beautiful photographs.
---
From ridgelines to summits, steep switchbacks to dusty descents, Black Diamond is all about putting one foot in front of the other. Their equipment and apparel are built for these human powered pursuits and engineered to keep you moving the moment you step outside.
Lead Photo: Chris Burkard
Trending on Outside Online