2019 Bucket List
The Contemporary Adventure Canon
What does it mean to be a well-read outdoorsperson in 2019? We have 54 new ideas. Yes, we still love Cheryl Strayed and John McPhee, but here's an updated class of noteworthy additions.
Heading out the door? Read this article on the new Outside+ app available now on iOS devices for members! Download the app.
Desert Solitaire. Alive. Kon-Tiki. Touching the Void. The Perfect Storm. Wild.
The shelves of any adventurous book lover are undoubtedly stuffed with these and other standard-bearers of outdoor literature: tales of adrenaline-fueled journeys, of seeking solitude in pristine wilderness, of the eternal struggle between man and wild.
Outside has crowned hundreds of books as essential reading in canons past. Now it's time to add to that library, making space for recent releases and those that have long been overlooked, including by us. In this modern iteration of the best-loved books of the outdoors, we focused on works that have either been released in the last decade or that we've neglected to canonize before. Our picks examine urgent topics like climate change and environmental racism; reconsider long-held beliefs about the nature of adventure; and highlight an array of powerful, singular voices that have always belonged in the discourse.  
Organized by topic and year of publication, these belong on your bookshelf—or even better, in your backpack.
---
Mountain Adventure
'Honouring High Places: The Mountain Life of Junko Tabei' by Junko Tabei and Helen Y. Rolfe (2017)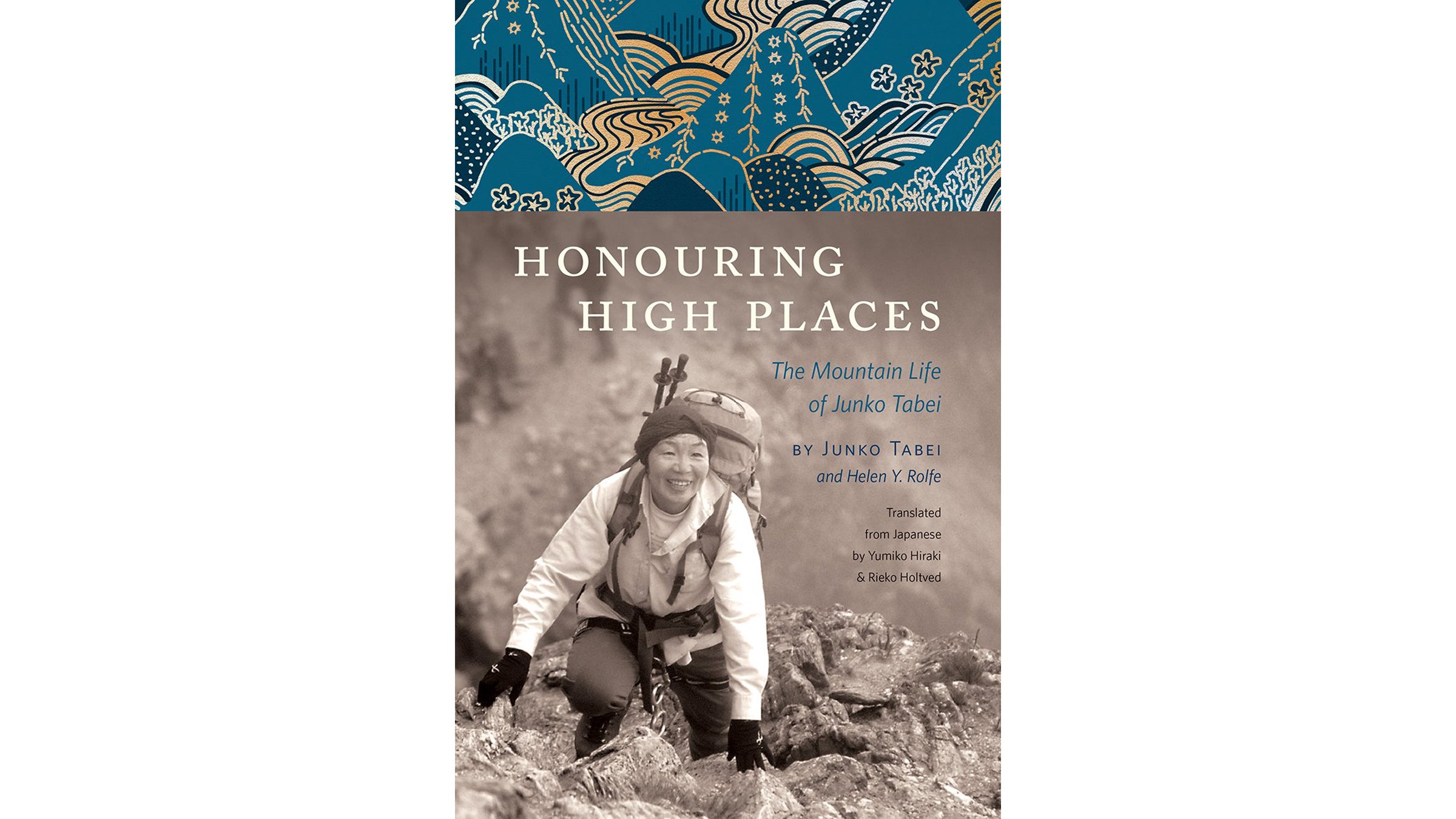 Giving Credit Where It's Overdue
With this posthumous collection drawn from her own writings—the first time they've been translated into English—Japanese alpinist Junko Tabei claims a rightful place in mountaineering lore. She was the first woman to climb not only Mount Everest but also the entire collection of Seven Summits, and the book details these and other high-altitude achievements. But perhaps more inspiring is the way it fleshes out a portrait of a woman who defied gender stereotypes and dedicated her life to the mountains, up until she succumbed to peritoneal cancer in 2016.
'Alone on the Wall' by Alex Honnold with David Roberts (2015)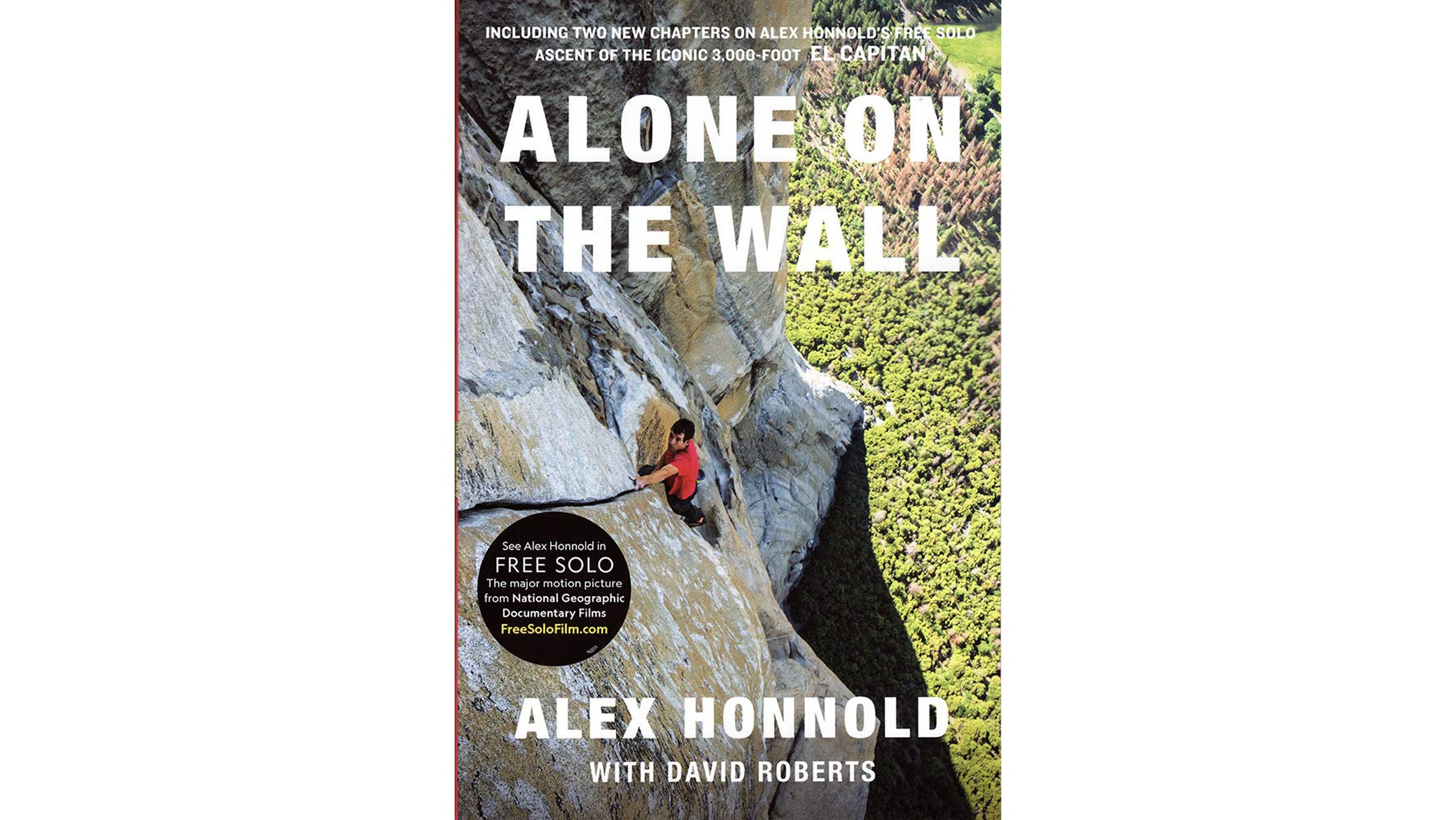 The Written Companion to 'Free Solo'
There's no outdoor athlete alive who can make palms sweat quite like Alex Honnold. And reading about his sphincter-clenching vertical pursuits is just as effective in that department as watching him carefully dance up El Cap in Free Solo. As in the film, Honnold (with the help of seasoned climbing writer David Roberts) details his accomplishments with a sort of calm detachment. He (sort of) answers the burning question on everyone's mind: Why the hell does he do this stuff?
'Buried in the Sky: The Extraordinary Story of the Sherpa Climbers on K2's Deadliest Day' by Amanda Padoan and Peter Zuckerman (2012)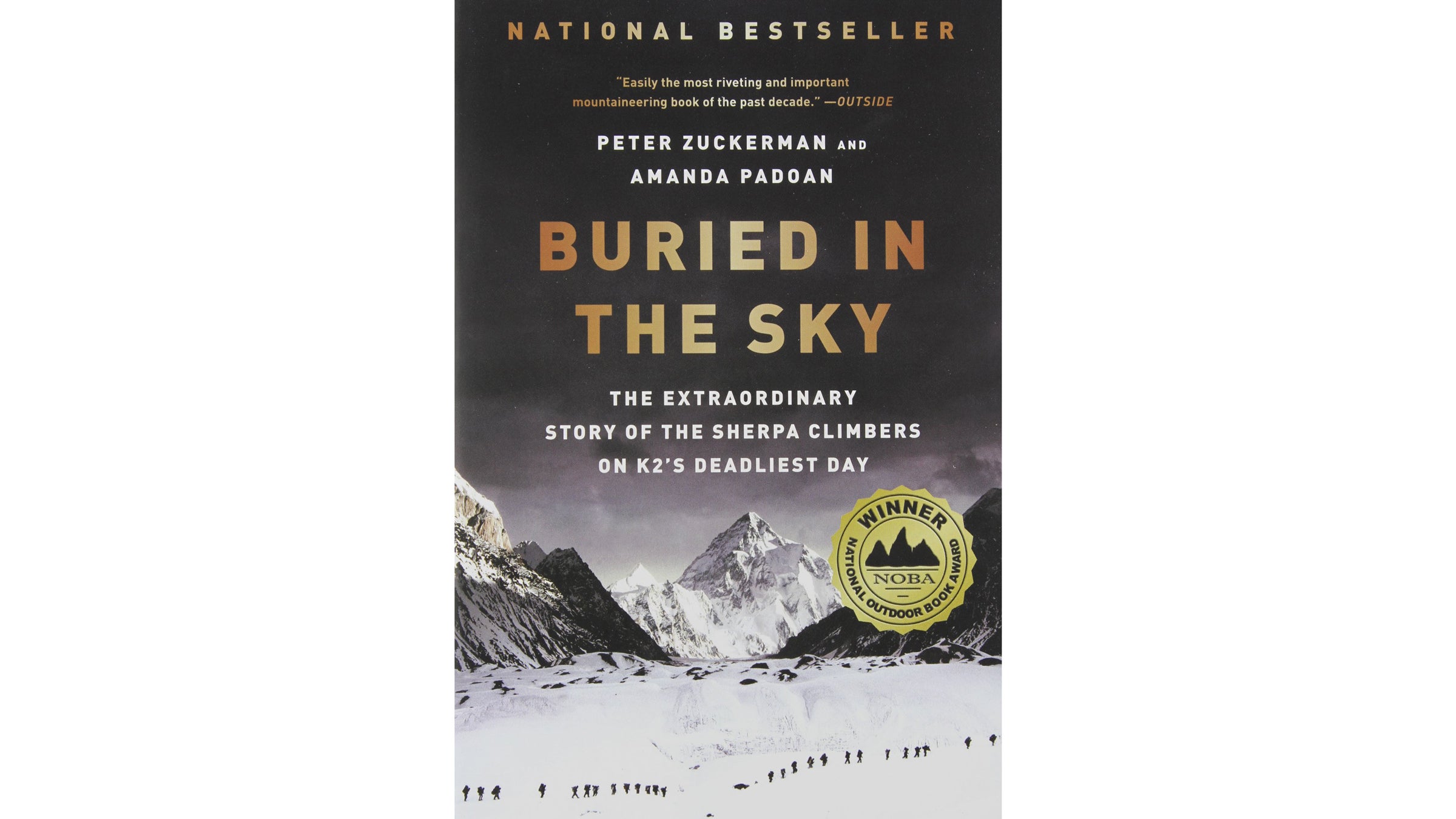 Centering Sherpas' Stories in High-Altitude Mountaineering
Mountaineer Amanda Padoan and journalist Peter Zuckerman (her cousin) tell the story of the 2008 K2 tragedy, in which almost a dozen climbers died in a disastrous series of events that August. By centering the story on the highly skilled Sherpa and Pakistani guides who best know the mountain—and its attendant sacrifices—they offer a glimpse of what it's really like up high from a rare perspective.
'Savage Summit: The True Stories of the First Five Women Who Climbed K2, the World's Most Feared Mountain' by Jennifer Jordan (2005)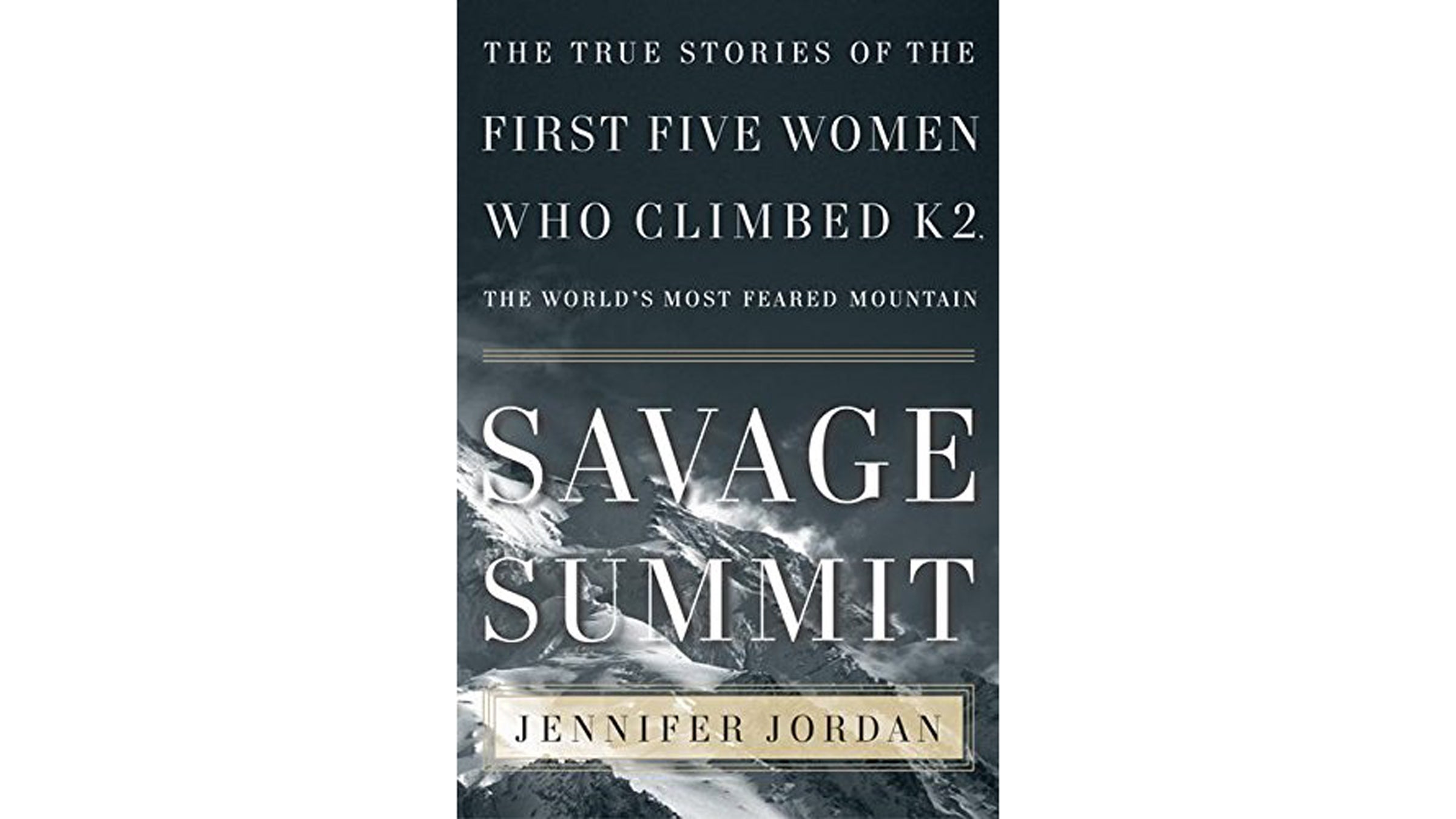 Remembering a Tragedy on High
If you reach the top of K2, the world's second-highest peak, you have a mere one-in-four chance of making it down alive. By 2004, only six women had reached the summit, and half of those climbers never made it back home; two more from that group would later perish on other expeditions. Jennifer Jordan honors their courageous efforts while also giving a stark reminder that fortune—and history—doesn't always favor the bold.
'Mountains of the Mind: Adventures in Reaching the Summit' by Robert Macfarlane (2003)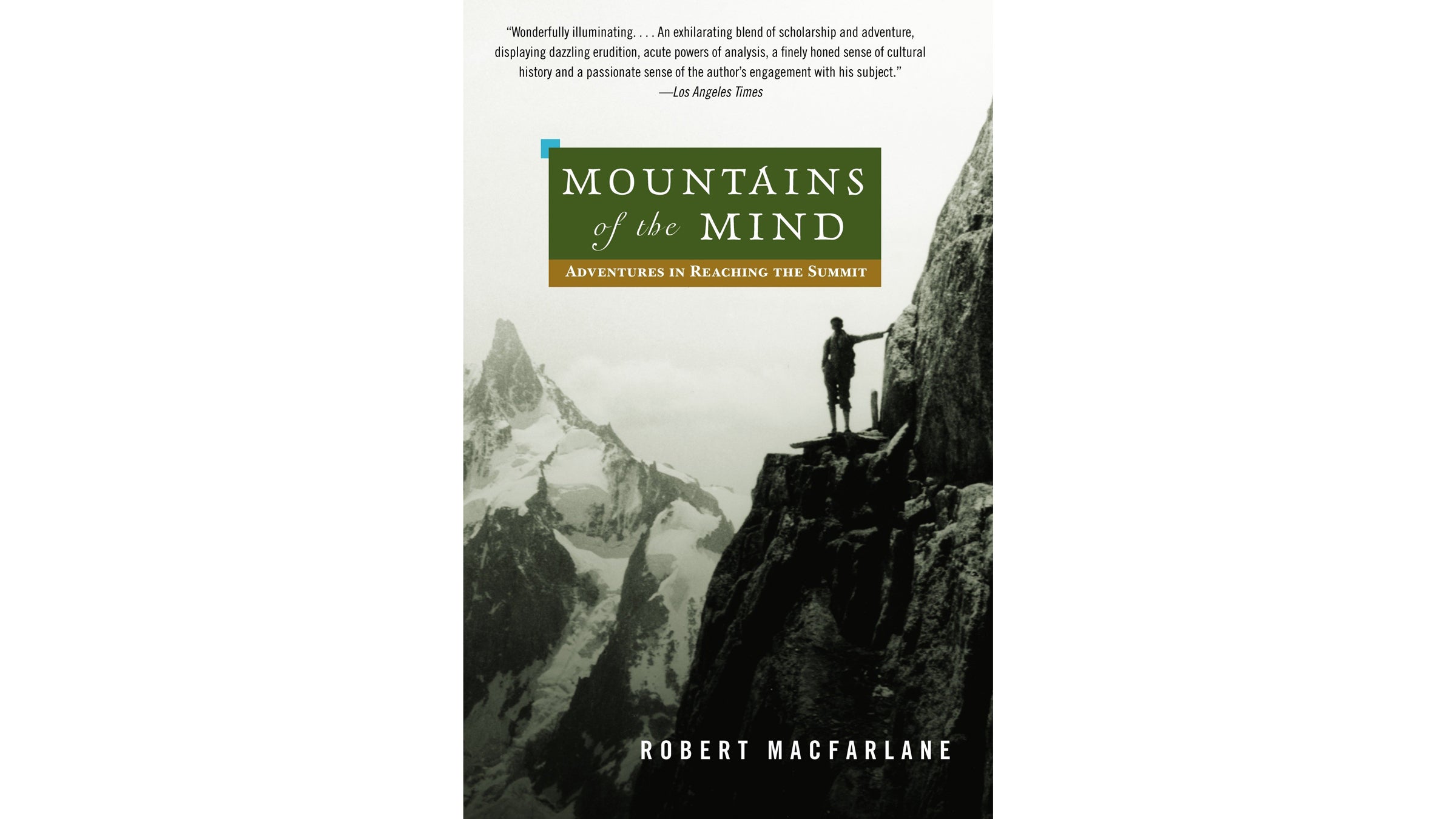 Addressing Mountaineering's Eternal Question
"Why?" It's just one word, but by far the biggest question a mountaineer will ever face about their chosen pursuit. British climber Robert Macfarlane, a renowned nature writer who's also been earning buzz for his just-released natural history Underland, bravely attempts to seek an answer to this impossible inquiry. He traces his own motivations for getting on high while also digging into several centuries' worth of vertical lore and confronting Western attitudes toward the alpine.
'Climbing Free: My Life in the Vertical World' by Lynn Hill (2002)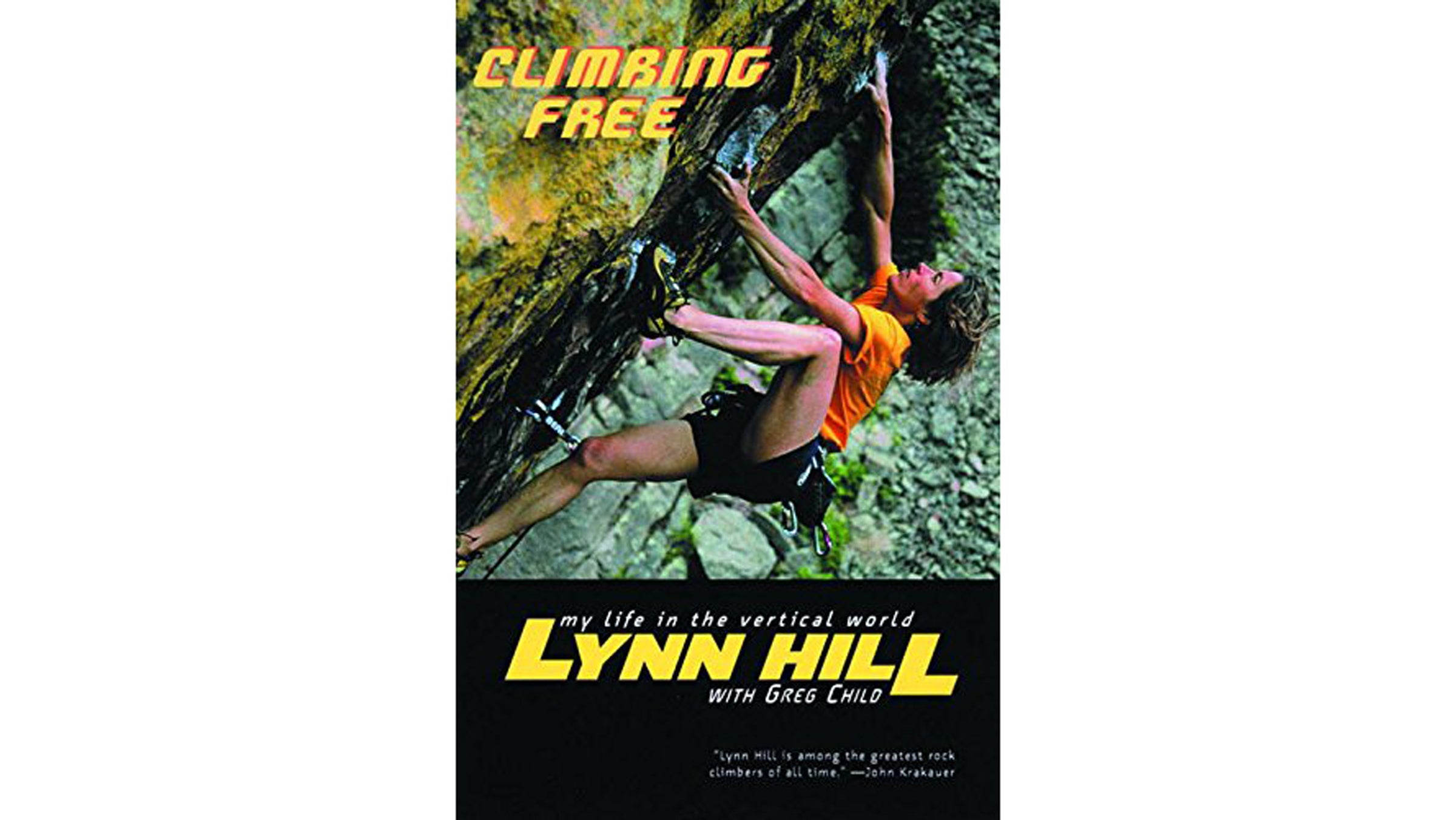 Tale of a Vertical Trailblazer
Lynn Hill's groundbreaking free ascent of the Nose on El Cap, detailed at length here alongside some of her other notable accomplishments, cemented her position in the vertical elite. She wasn't the first woman to accomplish the feat—she was the first person to do so. It's no wonder that contemporary boundary-pushers like Margo Hayes cite her as an influence for their own game-changing pursuits.
---
Conservation and Environmentalism
'As Long as Grass Grows: The Indigenous Fight for Environmental Justice, from Colonization to Standing Rock' by Dina Gilio-Whitaker (2019)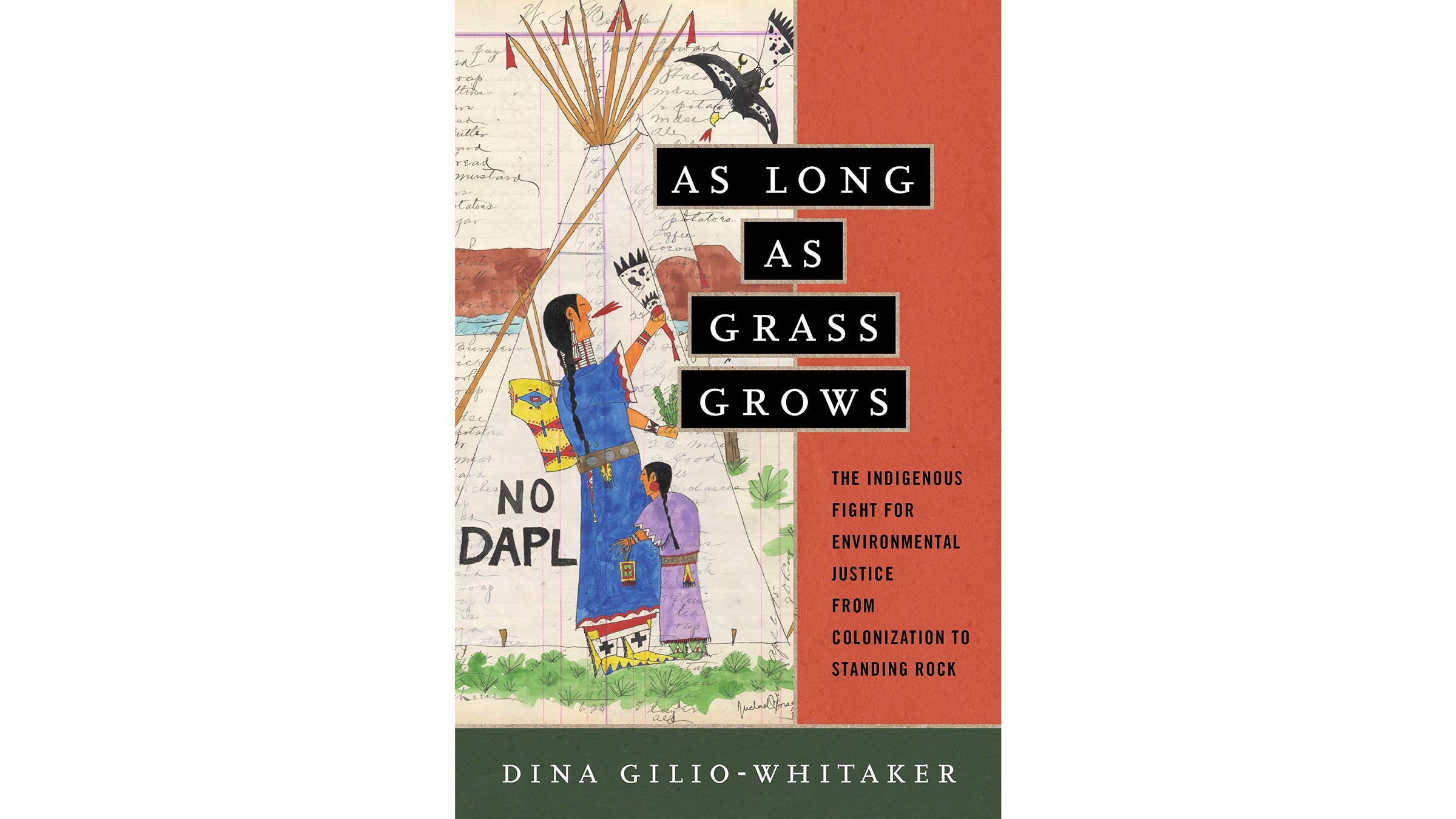 A Chronicle of Indigenous Resistance
The #NoDAPL protest led by members of the Standing Rock Sioux Tribe drew unprecedented mainstream attention, but it didn't occur in a vacuum. Dina Gilio-Whitaker, a member of the Colville Confederated Tribes, unfurls centuries of Indigenous resistance in her second book. It's not just toward corporate entities, but also government agencies and environmental NGOs whose land management approaches have historically excluded Native stewardship that's sorely needed in the collective fight for environmental justice.
'Desert Cabal: A New Season in the Wilderness' by Amy Irvine (2018)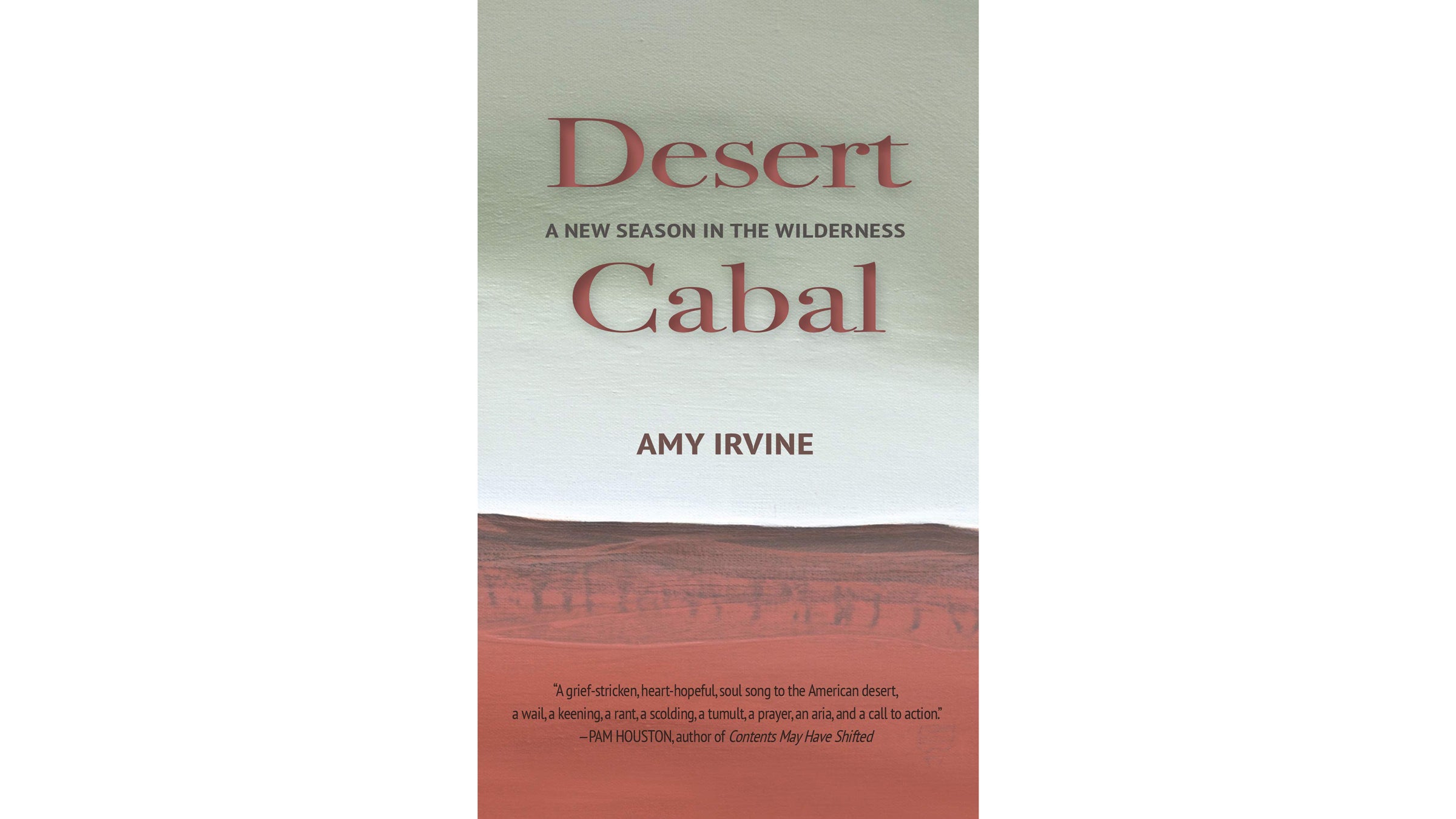 A Contemporary Rebuttal of Desert Solitaire
Half a century after Desert Solitaire first became required reading for anyone enamored of wild places, public lands activist Amy Irvine arrives to poke holes in its mythology through an imagined conversation with its late author, Edward Abbey. She agrees with him that environmental preservation is important—and the current public lands debate is certainly cause for his brand of righteous anger. But she takes issue with Abbey's narrow view of wilderness and wanton disregard for anyone who didn't match his gender, race, or proclivities. 
'American Wolf: A True Story of Survival and Obsession in the West' by Nate Blakeslee (2017)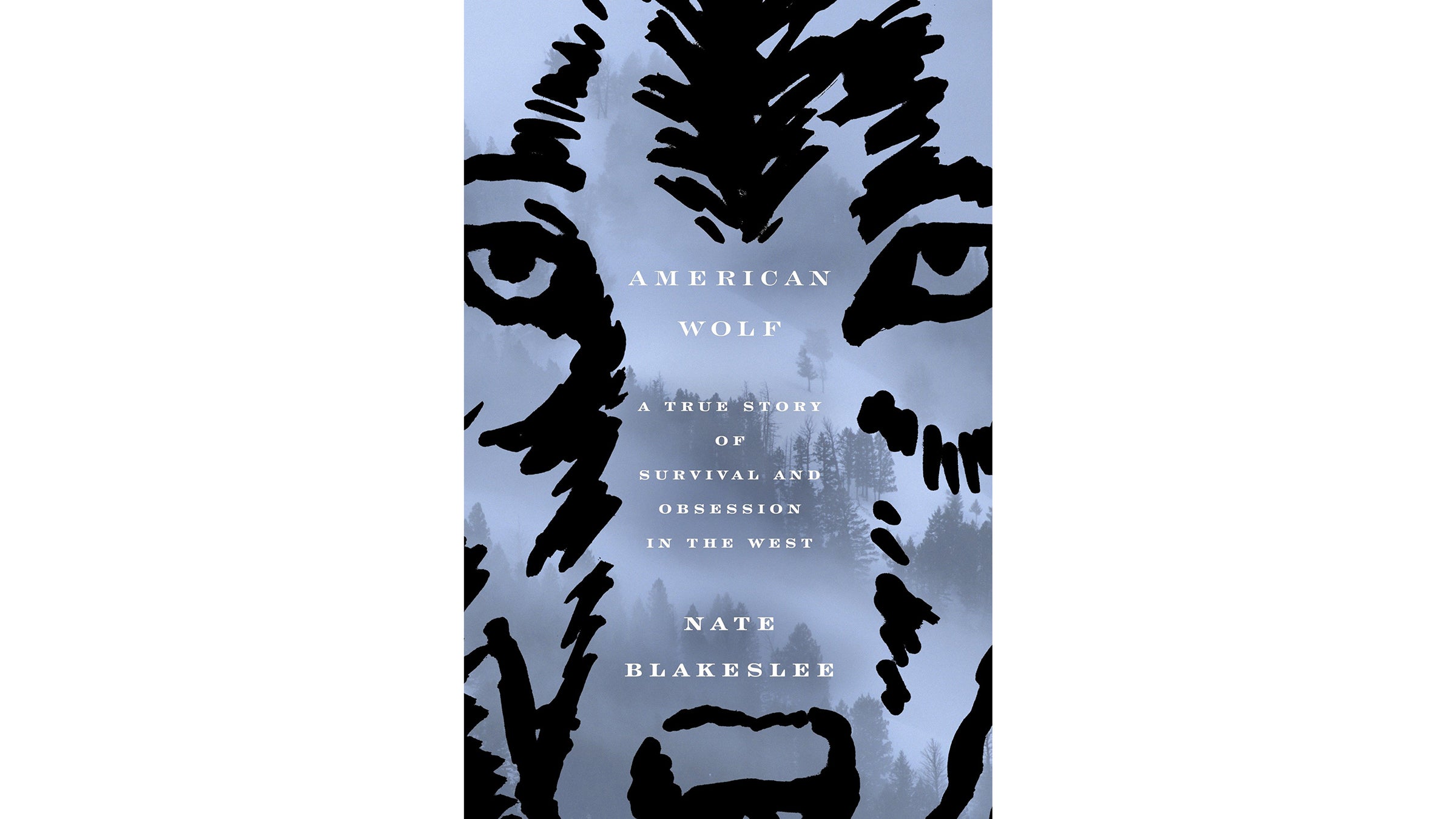 A Conservation Tale That Reads Like a Novel
To self-identified "wolf groupies," Yellowstone's Lamar River Valley is paradise. They've been gathering there for decades in the name of conservation, tracking the famous local canines' every lope, sniff, and amorous tangle. Their collective observations form the backbone of Nate Blakeslee's riveting, literary telling of the Lamars, a dynastic pack whose volatile family dynamics and explosive clashes with other wolves unfold throughout the book. Meanwhile, their very fate plays out in court, including that of public opinion: Are they a crucial part of the ecosystem that should be protected—or a threat to livestock that should be hunted?
'Confessions of a Recovering Environmentalist and Other Essays' by Paul Kingsnorth (2017)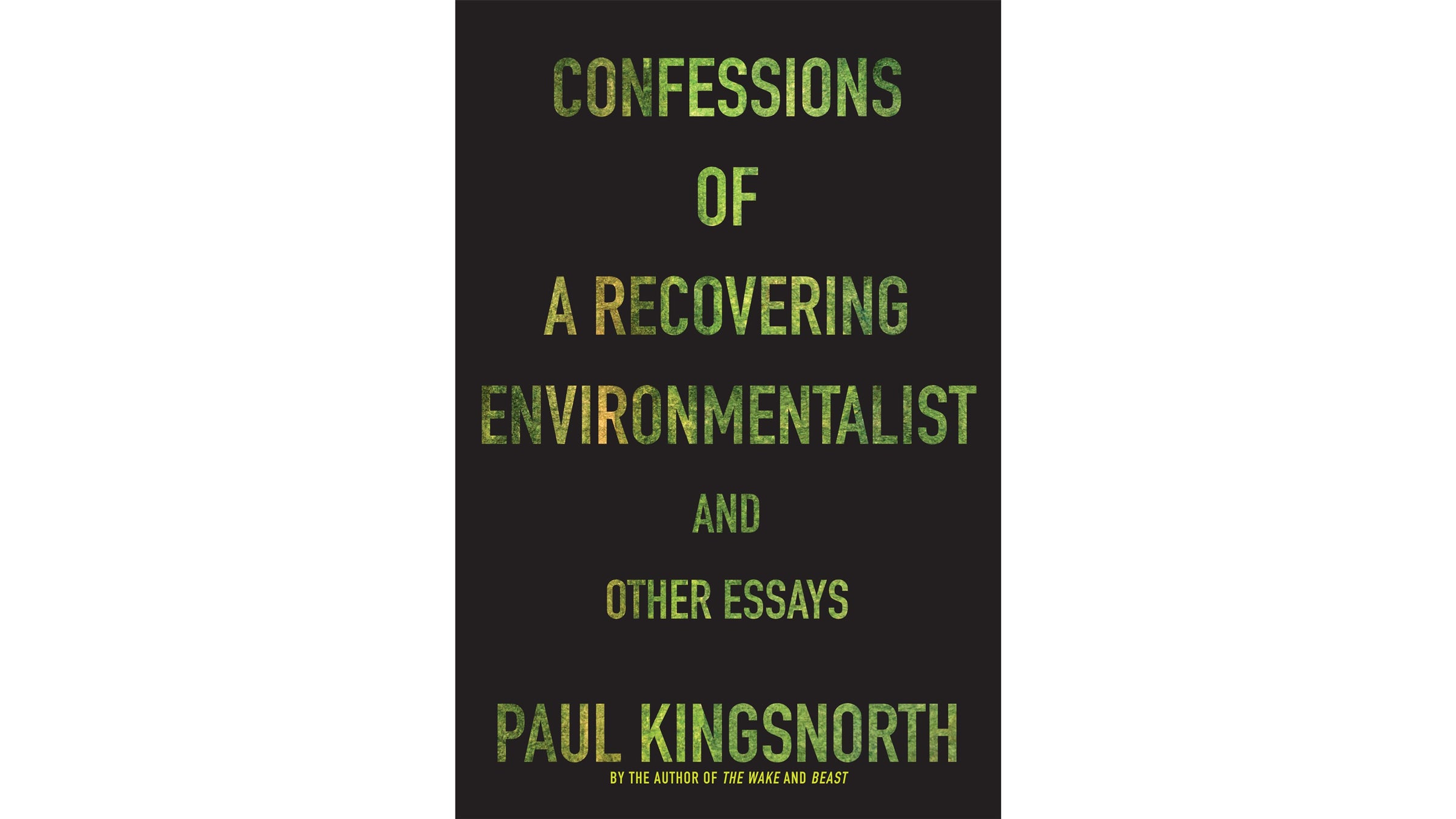 A Disillusioned Activist Calls for Radical Action
If you're looking for a dose of optimism, move along. Paul Kingsnorth doesn't mince words when describing what he views as the multitudinal failures of the contemporary environmental movement—one he used to be part of, having worked with groups like EarthAction and Greenpeace. In this collection of incisive and sometimes inflammatory essays, he paints modern greens as a deeply selfish lot uninterested in making the required sacrifices to restore the natural order.
'All the Wild That Remains: Edward Abbey, Wallace Stegner, and the American West' by David Gessner (2016)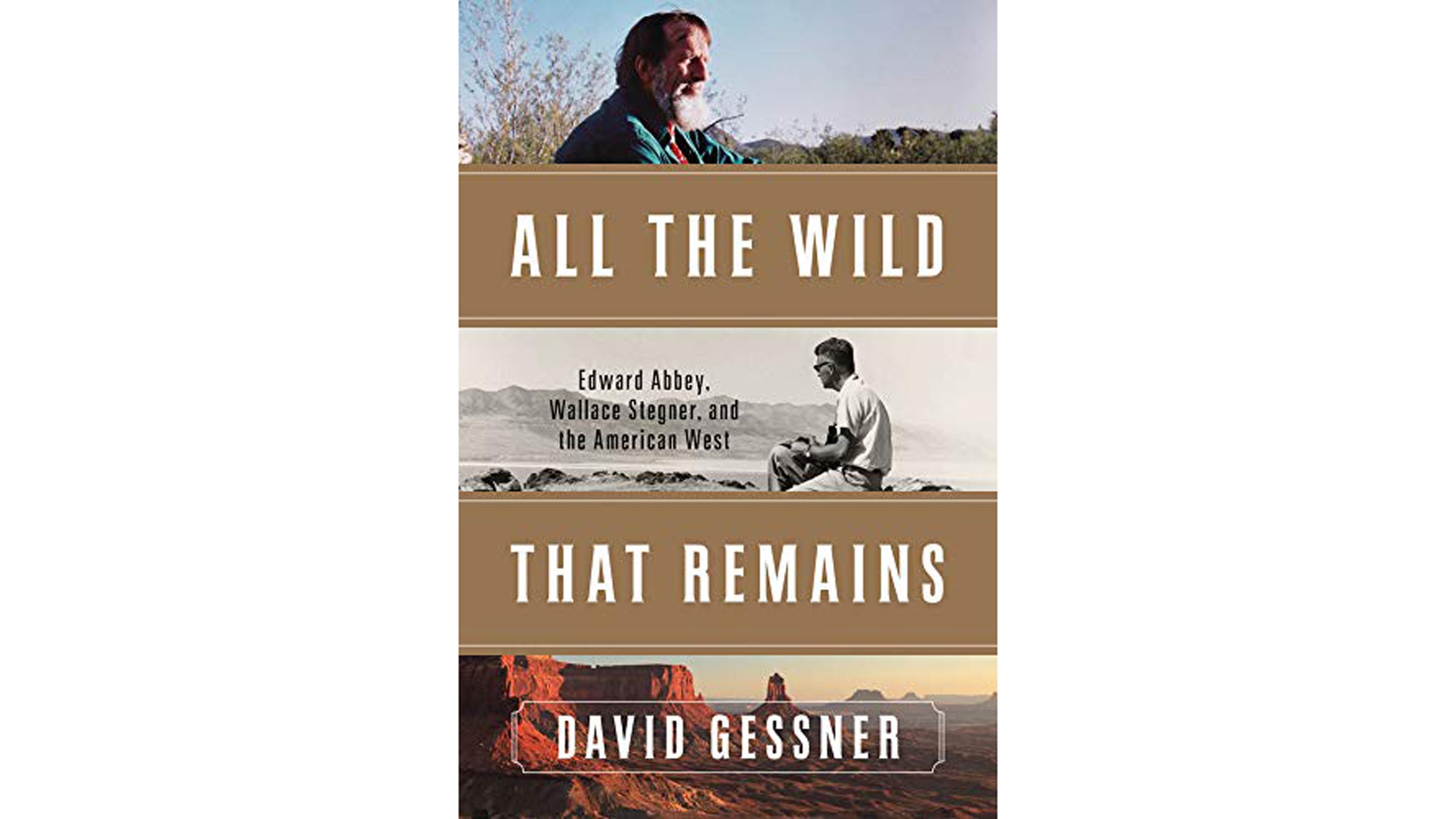 Flipping the Script on Two Iconic Western Writers
Picture, if you will, Edward Abbey: the snarly, anti-establishment hooligan intent on sticking it to the man on behalf of wild places. Then, Wallace Stegner: the thoughtful, graceful literature professor preferring a measured response to the problems at hand. David Gessner renders these seemingly polar opposites as two sides of the same land-preservationist coin, imagining how they would enter—and influence—today's contentious environmental discourse.
---
Climate Change and Resource Conflicts
'Downriver: Into the Future of Water in the West' by Heather Hansman (2019)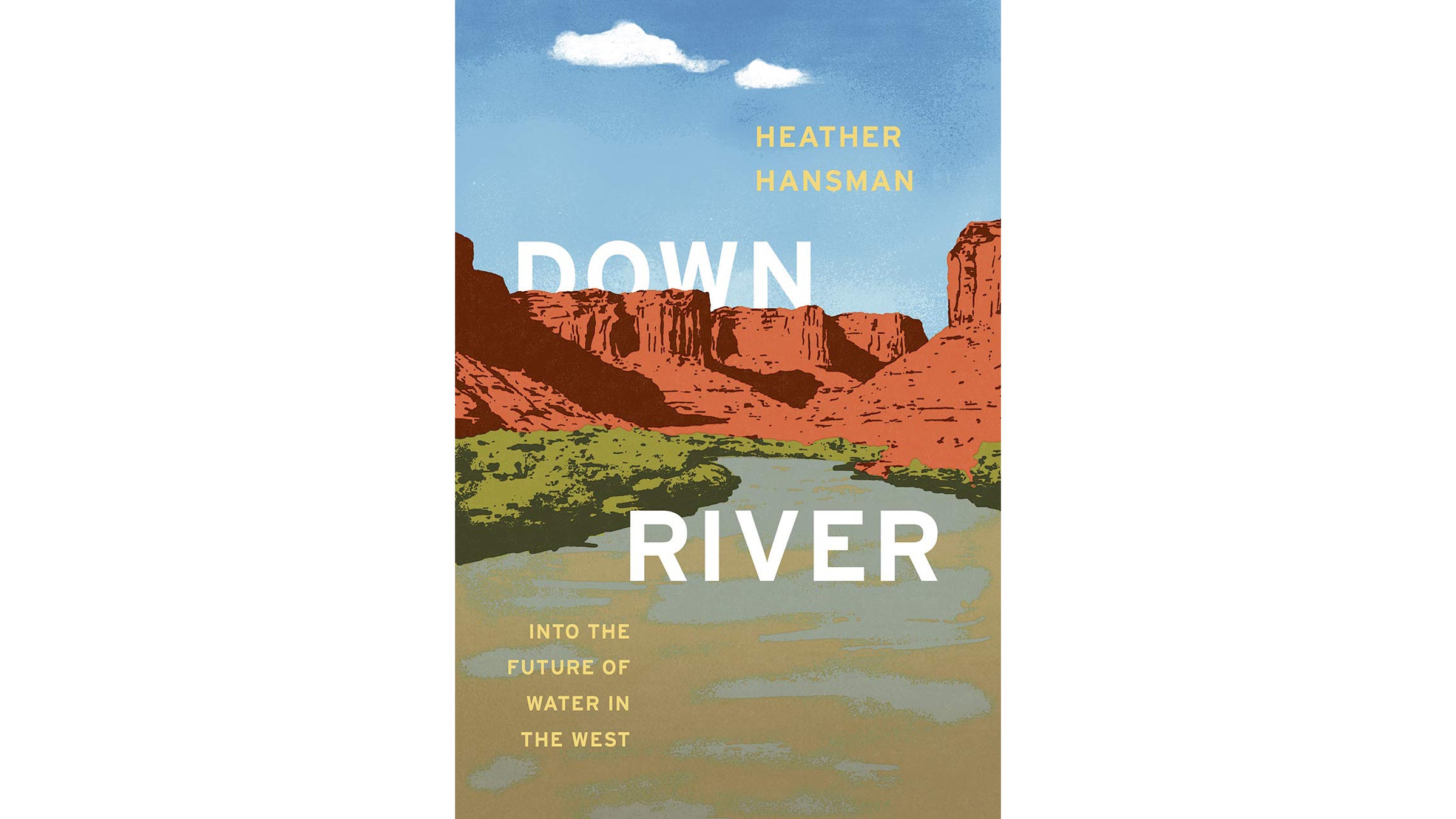 The West's Imperfect Battle Over Water
In a landscape parched by dwindling snowpack and disappearing groundwater, one of the West's most enduring legacies is the battle over water rights. Flexing both serious reporting chops and paddling muscle, Heather Hansman heads straight to the source—literally—as she packrafts the length of the Green River, the largest tributary of the West's most contentious flow, the Colorado. Along the way, she reminds us that everyone has a stake and that the fight for water access is anything but clear-cut.  
'Amity and Prosperity: One Family and the Fracturing of America' by Eliza Grizwold (2018)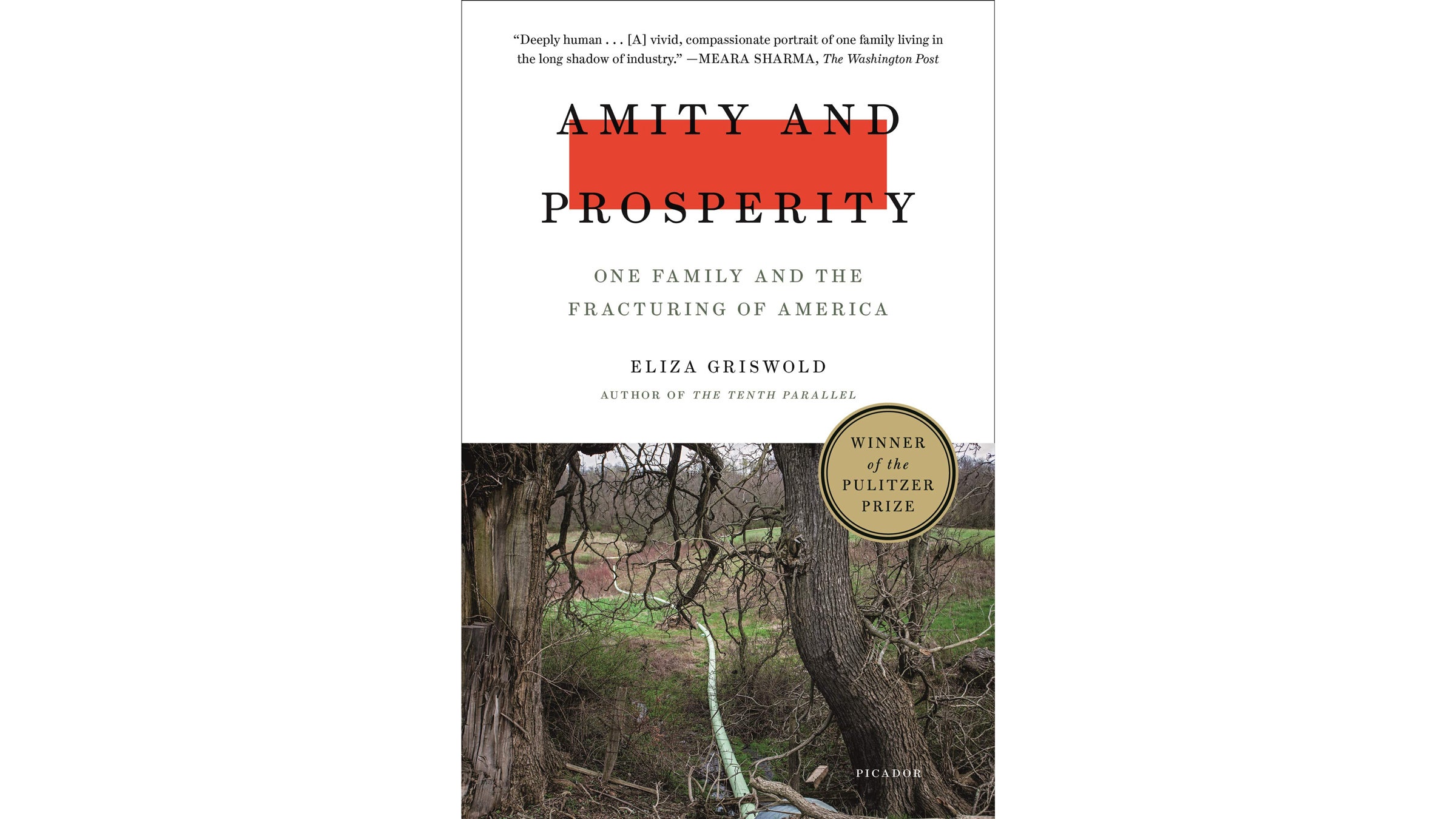 The Real Cost of America's Energy Boom
In 2008, when Stacey Haney is tempted with a natural-gas lease, the single mom signs because both she and her hometown—pastoral Amity, Pennsylvania—need an economic boost. As it turns out, that monetary influx comes with a deep cost: her water is contaminated, her home deteriorates, her children become sick, and her farm animals begin dying. Journalist Eliza Grizwold does a phenomenal job—one that snagged her a Pulitzer—of navigating the messy reality of energy politics in rural America.
'Wildfire: On the Front Lines with Station 8' by Heather Hansen (2018)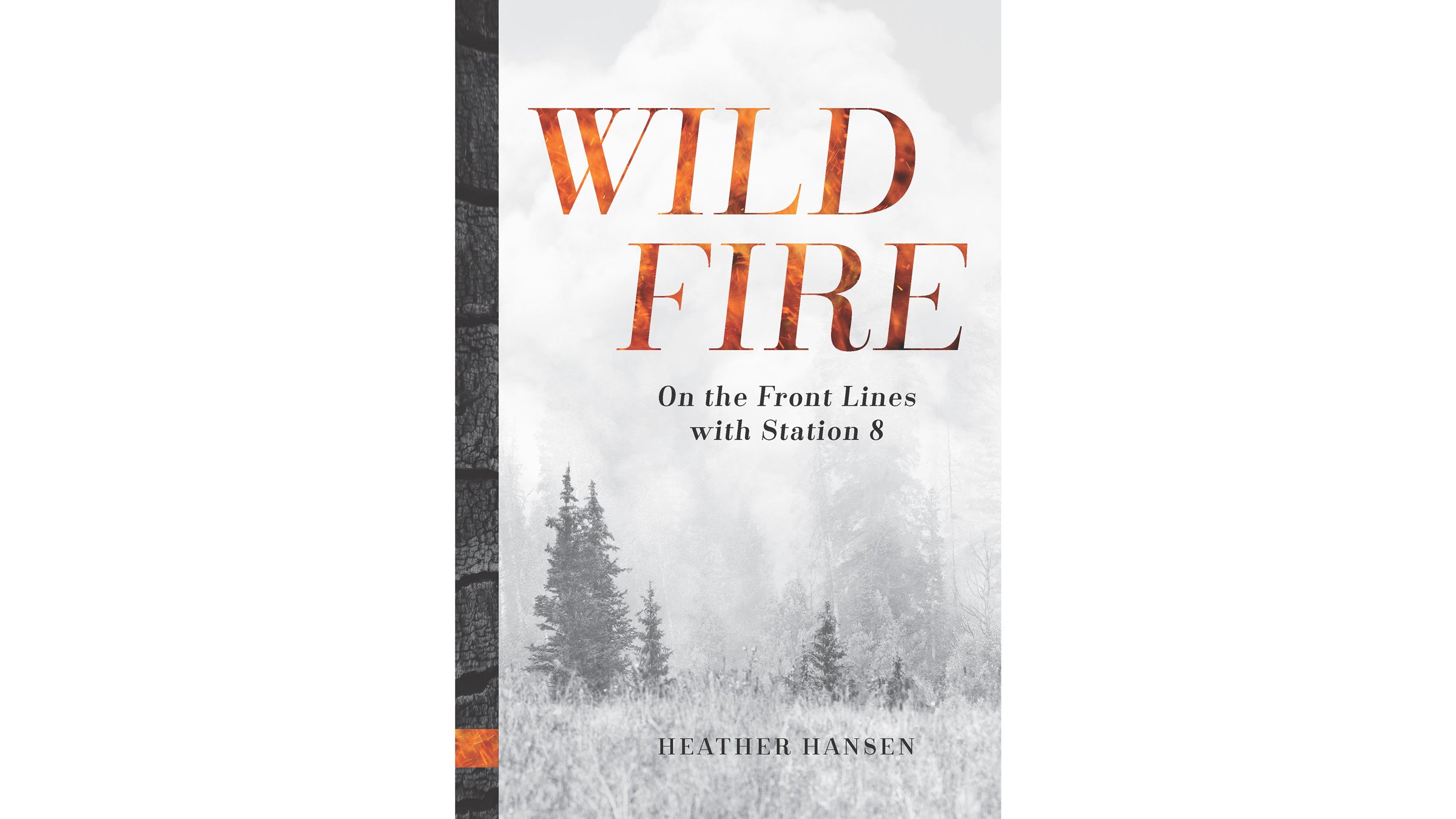 Covering a New Era of Wildfires
It used to be that wildfire season encompassed more or less only the hottest, windiest months; now massive infernos rage year-round across the western United States. Journalist Heather Hansen uses the framework of the Cold Springs Fire, which broke out in July 2016 near her home in Nederland, Colorado, and her nearly two years embedded with Boulder's Station 8 as a framework for exploring the myriad factors—things like climate change, fire management practices, and urban sprawl—that have contributed to what feels like a near constant state of conflagration, while offering ideas for how we can turn this burning ship around.
'Gold Fame Citrus' by Claire Vaye Watkins (2015)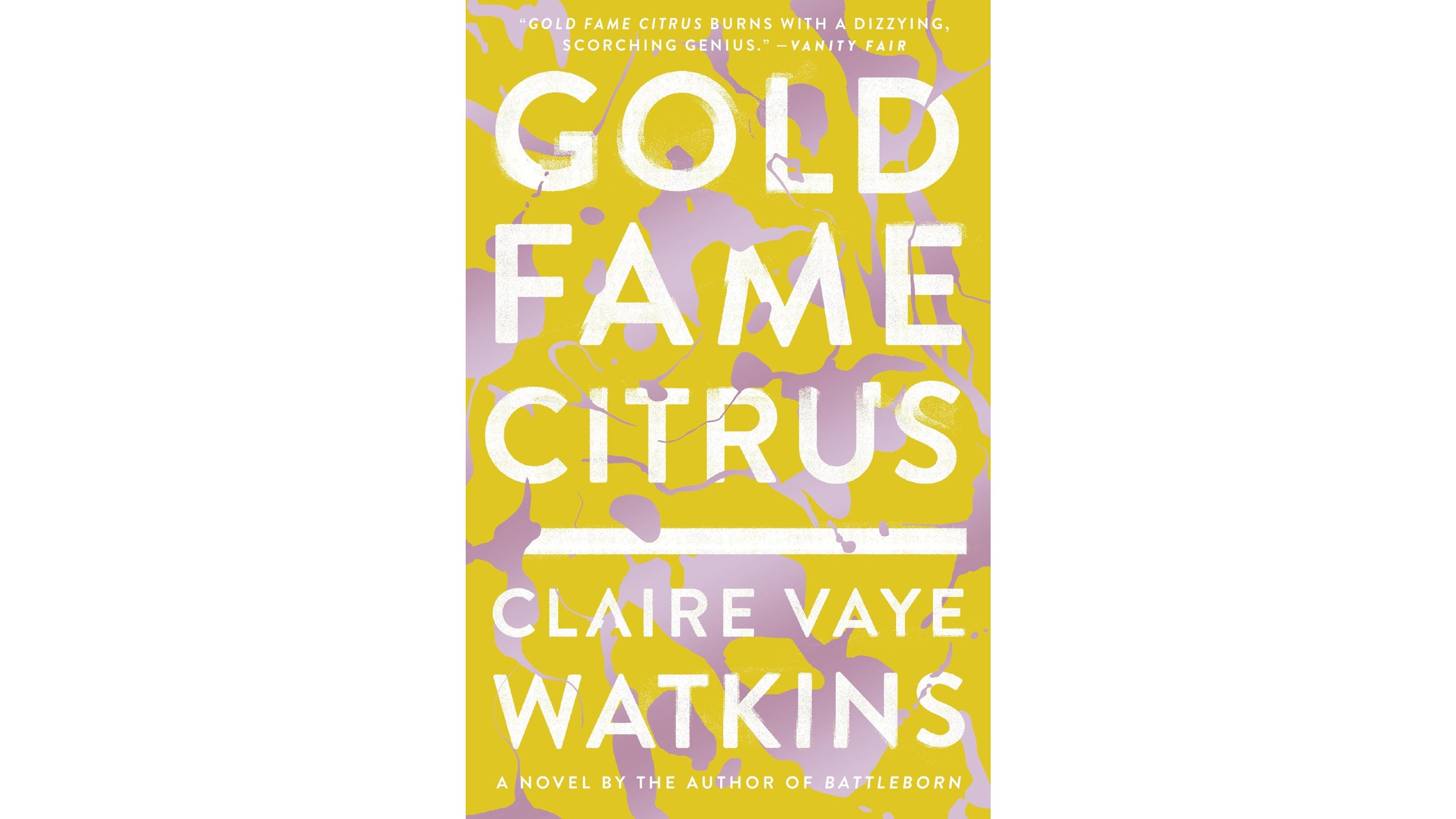 The Water Wars Go Dystopian Sci-Fi
In her debut novel, Claire Vaye Watkins imagined Southern California as a wild, waterless wasteland, a post-drought dead zone where rain is but a memory and massive waves of sand swallow the landscape whole. There is a love story here, and a desperate clawing toward hope. Even in its most sci-fi moments, Gold Fame Citrus bats terrifyingly close to the truth for anyone who lives in these parts and has to face the same chilling question the author poses: Who will survive when the water runs out?
'The Sixth Extinction: An Unnatural History' by Elizabeth Kolbert (2014)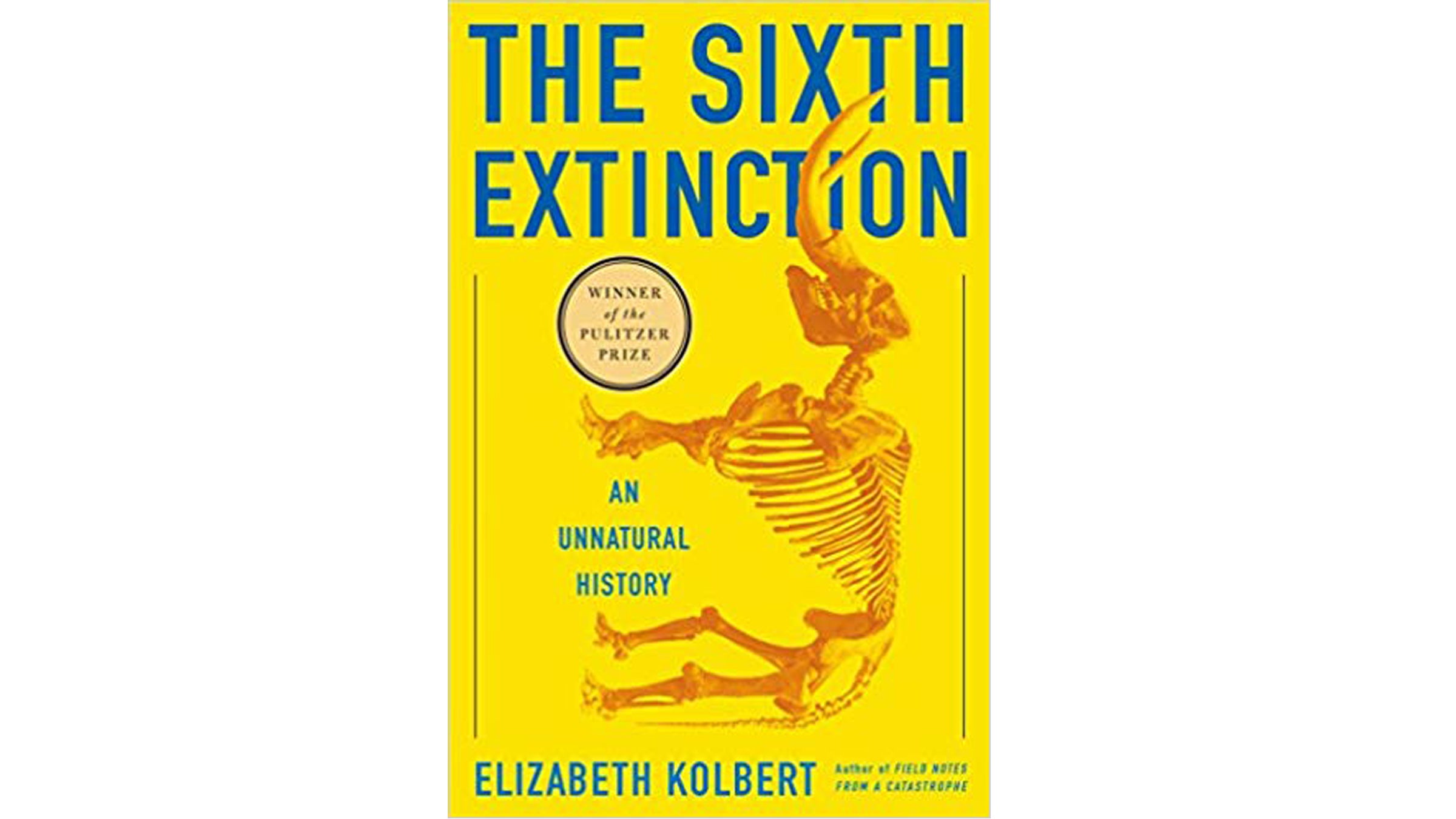 A Sweeping Look at the Destruction We've Wrought
Kolbert has long been a voice of meticulously reported urgency for the effects of climate change. She puts her experience to devastating and Pulitzer-winning effect in The Sixth Extinction, which outlines the ongoing mass species annihilation that humans are responsible for—but still haven't reckoned with. She delivers an ecological punch to the gut, but one that's beautifully told as she accompanies scientists who are witnessing the effects of extinction firsthand.
'Apocalyptic Planet: Field Guide to the Everending Earth' by Craig Childs (2012)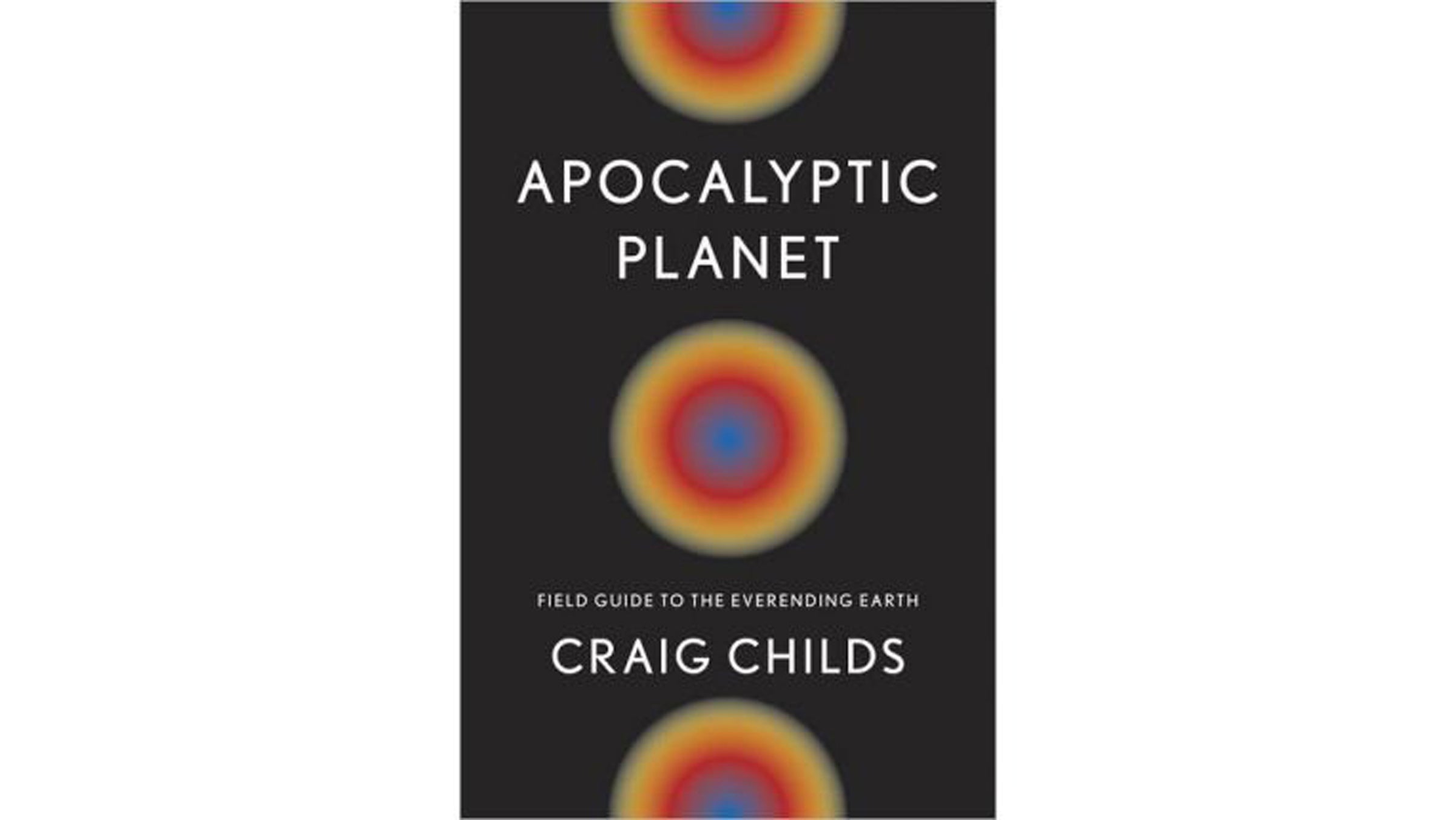 A Meditation on Climate Change
Crisis. Catastrophe. Emergency. The language we now use when talking about climate issues reflects the growing urgency of living on a planet seemingly fast-tracked toward demise. Though its title seems to hint at the same, Craig Childs' eloquent detailing of his journeys to the world's most affected locales is part adventure travelogue, part scientific primer, and not at all the harbinger of doom one might expect. Instead it's an invitation to ponder a long view of the planet's health, one that draws parallels between past catastrophic events and the ever growing potential for the same—while also imagining a future that may or may not include human habitation.
'The World Without Us' by Alan Weisman (2007)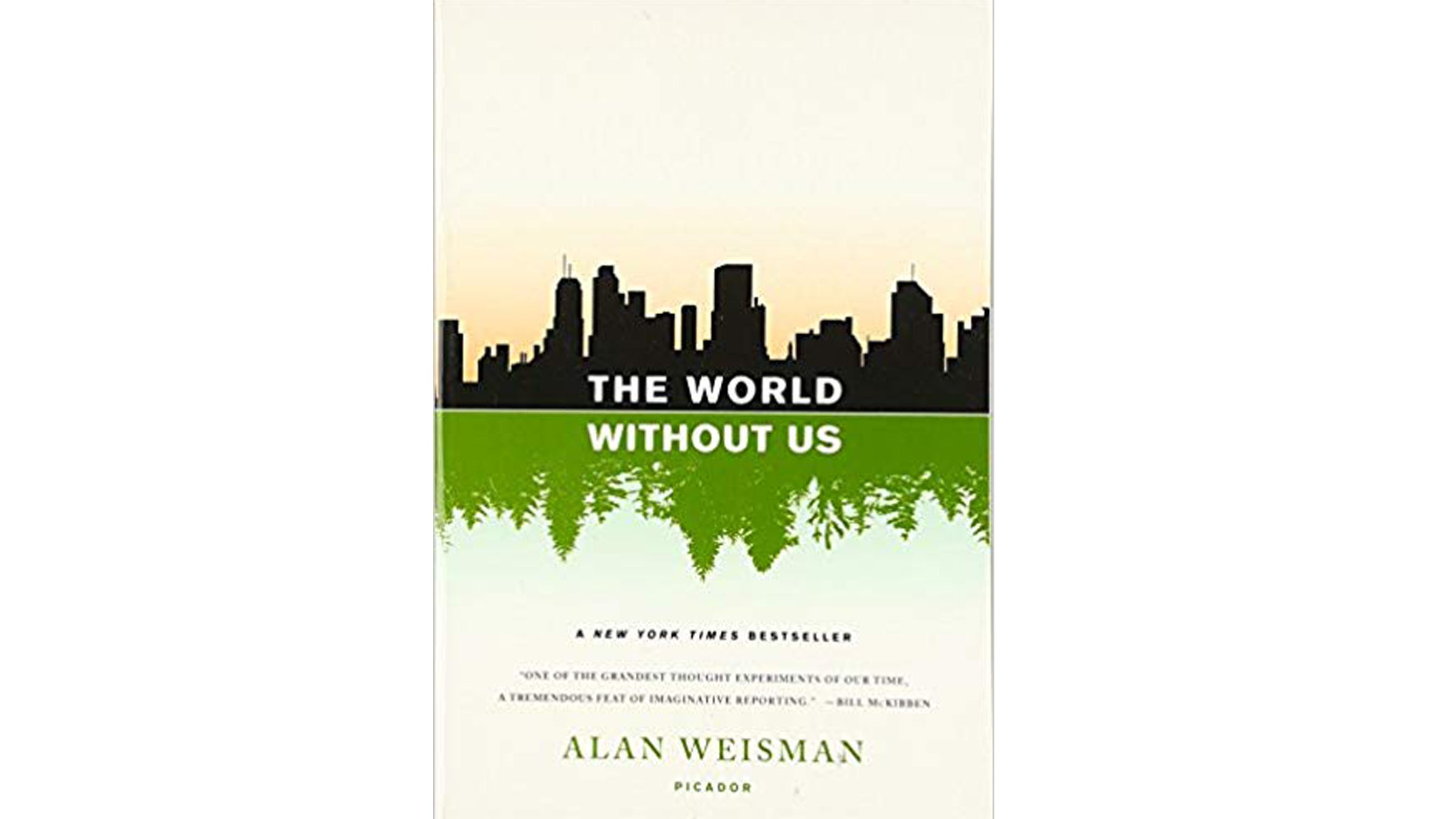 A Hypothetical Question That's as Relevant as Ever
Weisman isn't being coy with the title: he genuinely wants to know what would happen to the earth if (you guessed it) humans suddenly weren't here. What would happen to all the infrastructure we've built, all the species we've knowingly and unknowingly affected, all the land we've taken up? He treats the sci-fi premise with the seriousness of nonfiction, consulting engineers, conservationists, paleontologists, and scientists to paint a picture of subways filling with water, skyscrapers falling like trees, and beaches continuing to fill with plastic trash. Weisman's fascinating insights feel increasingly urgent as we humans decidedly take up more space than ever before.
---
The Natural World
'Horizon' by Barry Lopez (2019)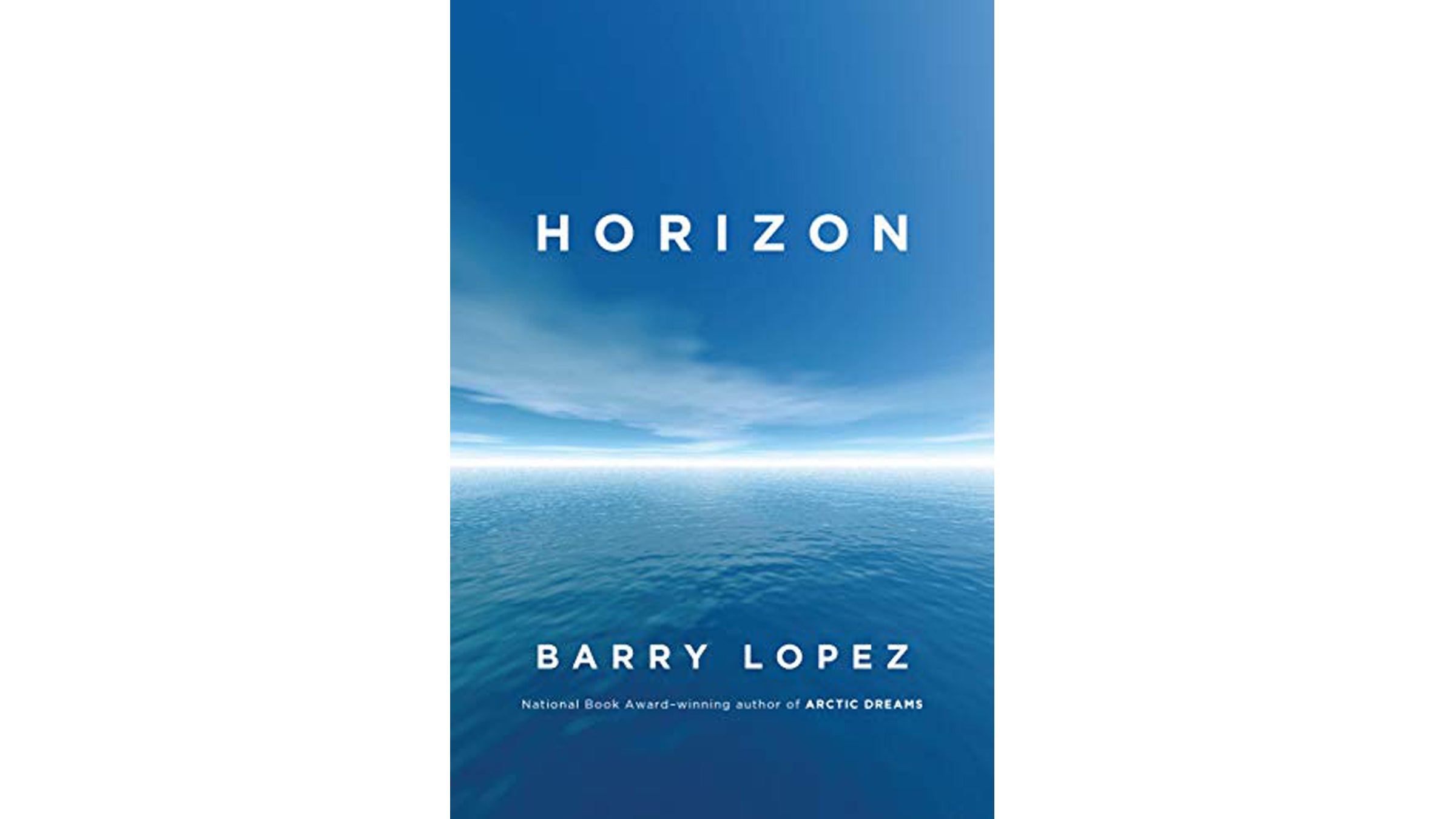 An Epic from an Iconic Author
Lopez, a master of thoughtful writing on nature and humanity, has done some traveling in his time. A lot of traveling. In his latest memoir slash world history, he takes readers on his trips from the Arctic to the Kenyan desert, introduces us to the people he meets all over the world, and weaves in the history of human exploration. It's a sweeping and ambitious undertaking that only Lopez could pull off with as much complexity.
'The Songs of Trees: Stories from Nature's Great Connectors' by David George Haskell (2018)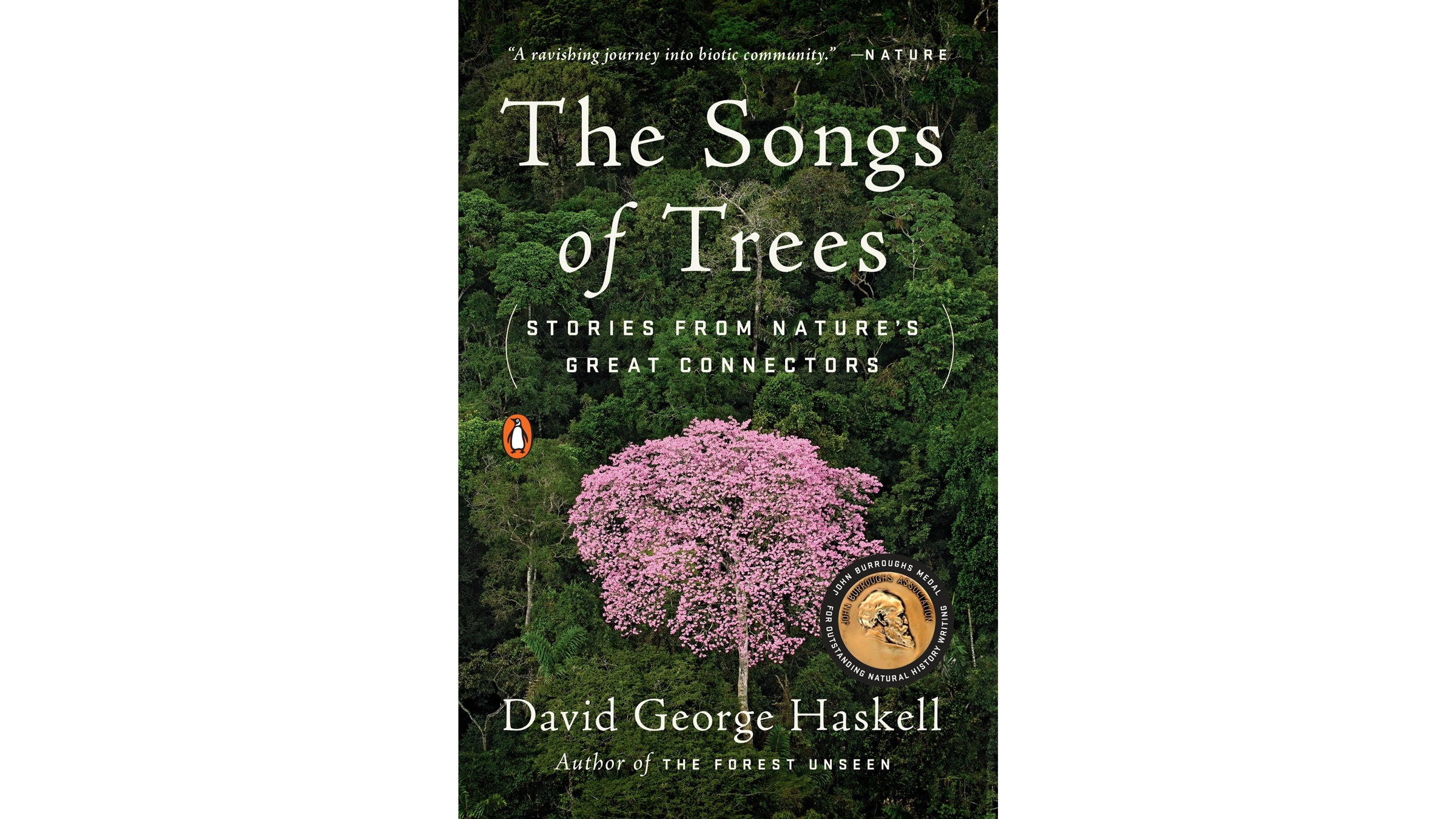 A Modern-Day Lorax
Haskell speaks to the trees, or rather, he lets them speak to him—and he hopes we'll listen, too. In his third book, the biologist befriends a dozen singular trees around the world, from a Canadian balsam fir struggling to stay rooted in tough conditions to a pear tree standing tall in New York's urban jungle. What he learns from his arboreal brethren is a lesson for us all—that we should better tend to our own place in the natural world.
'Animals Strike Curious Poses' by Elena Passarello (2017)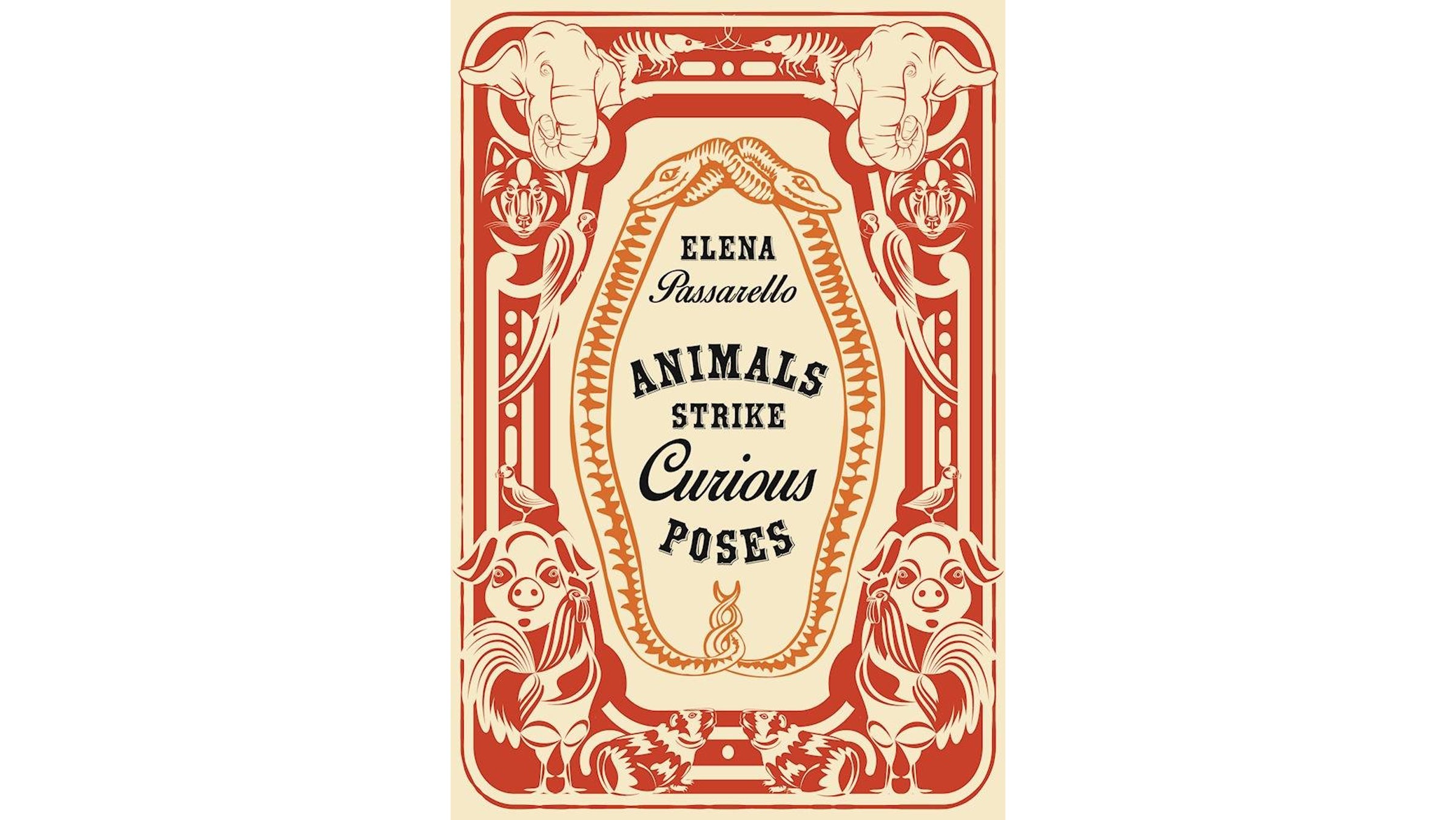 An Appreciation of Fantastic Beasts
Elena Passarello describes her stout collection of narrative nonfiction essays as somewhat of a bestiary, a medieval work that paired vivid illustrations with descriptions of animals teasing the boundaries between fact and the fantastic. Here, Passarello's playful language acts serves as equally colorful visual, fleshing out the stories of famous animals—Koko the gorilla, Harriet the Galápagos tortoise, and more—who we've only ever known in caricature.
'The Hour of Land: A Personal Topography of America's National Parks' by Terry Tempest Williams (2016)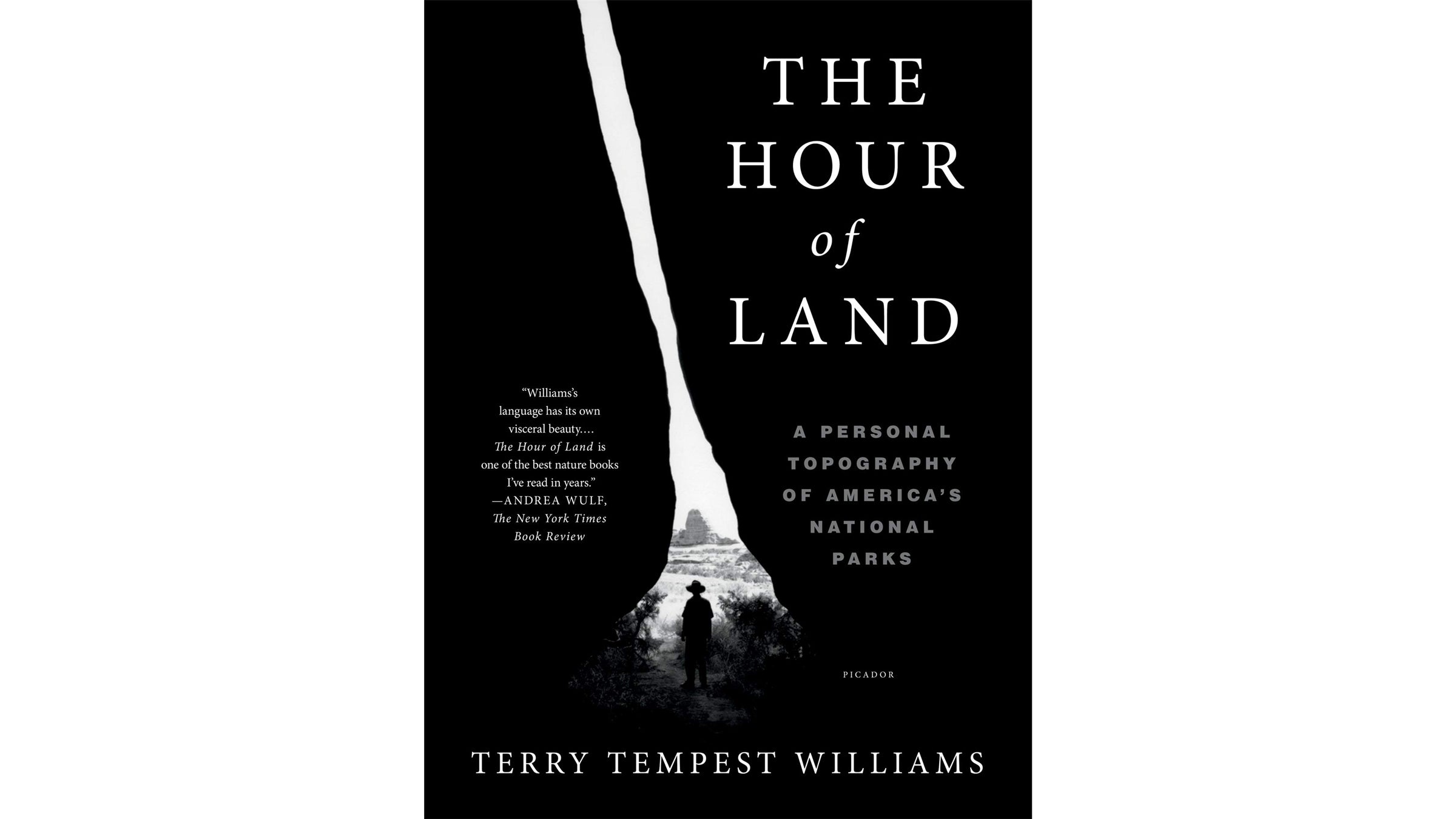 A Complicated Ode to National Parks
Coming from one of our foremost contemporary writers on conservation, this collection could've easily been nothing more than a series of elegant love letters. Instead, Williams produces a more nuanced reflection on the importance of our national parks. Yes, she thinks they're beautiful and a necessary resource for all—but Williams also acknowledges a history stained by white supremacy, worrisome threats posed by climate change, and an ongoing battle over natural-resource development. You'll probably want to head directly to your nearest park immediately after reading, but Williams hopes you'll stick around long afterward to fight for its preservation.
'Trace: Memory, History, Race, and the American Landscape' by Lauret E. Savoy (2015)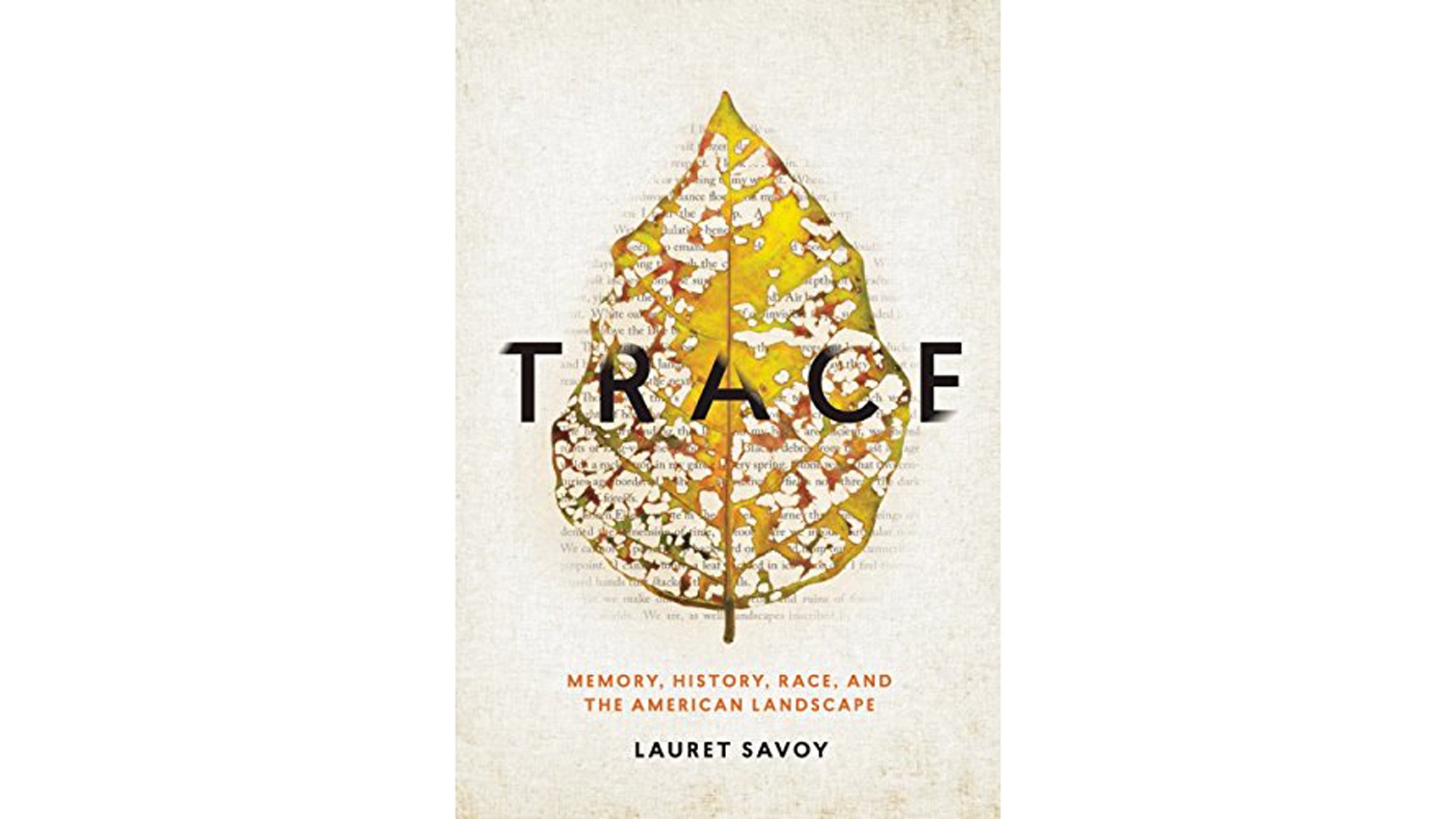 An Intersectional View of Land and People
In this genre-bending collection of essays, Mount Holyoke College environmental studies professor and author Lauret E. Savoy paints a history of land that is similarly anything but linear, redrawn—and often erased—by the people who use, occupy, and name the earth's bends and folds. She offers her own lineage as a through-line, blending poetic memoir with a deeply researched meditation on our ever evolving relationship with nature and one another.
'Black Faces, White Spaces: Reimagining the Relationship of African Americans to the Great Outdoors' by Carolyn Finney (2014)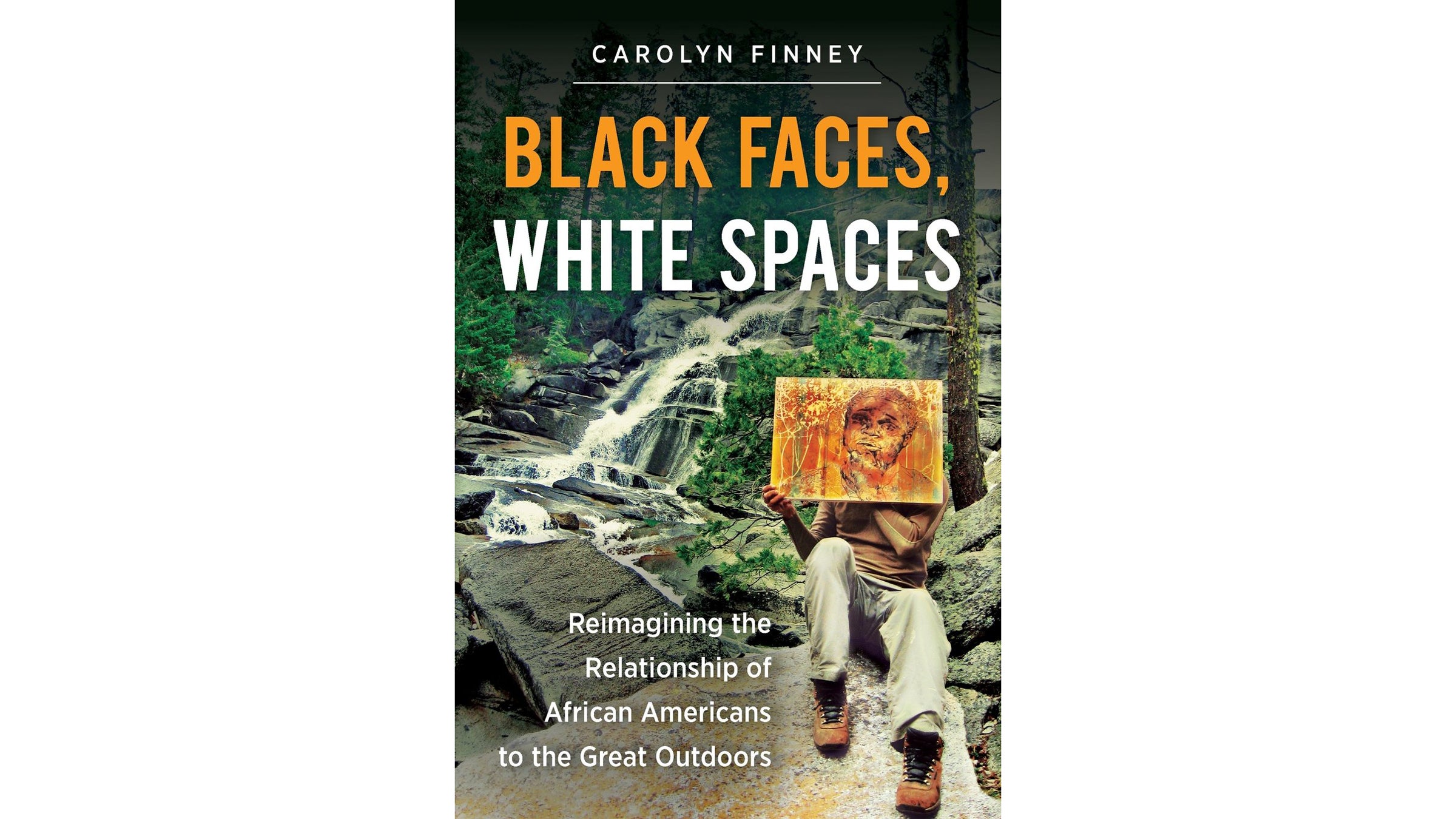 A Primer on Racial Dynamics in the Outdoors
Over the past few years, the outdoor industry has finally begun to grapple, if awkwardly, with the dynamics of race in America. These conversations owe a lot to the crucial work of writers like Carolyn Finney. In the well-researched and often personal Black Faces, White Spaces, she explains how racist violence and institutional segregation created historic barriers to outdoor access, while also challenging the false notion that black people don't go outside and haven't long been a part of the environmental movement.
'Braiding Sweetgrass' by Robin Wall Kimmerer (2013)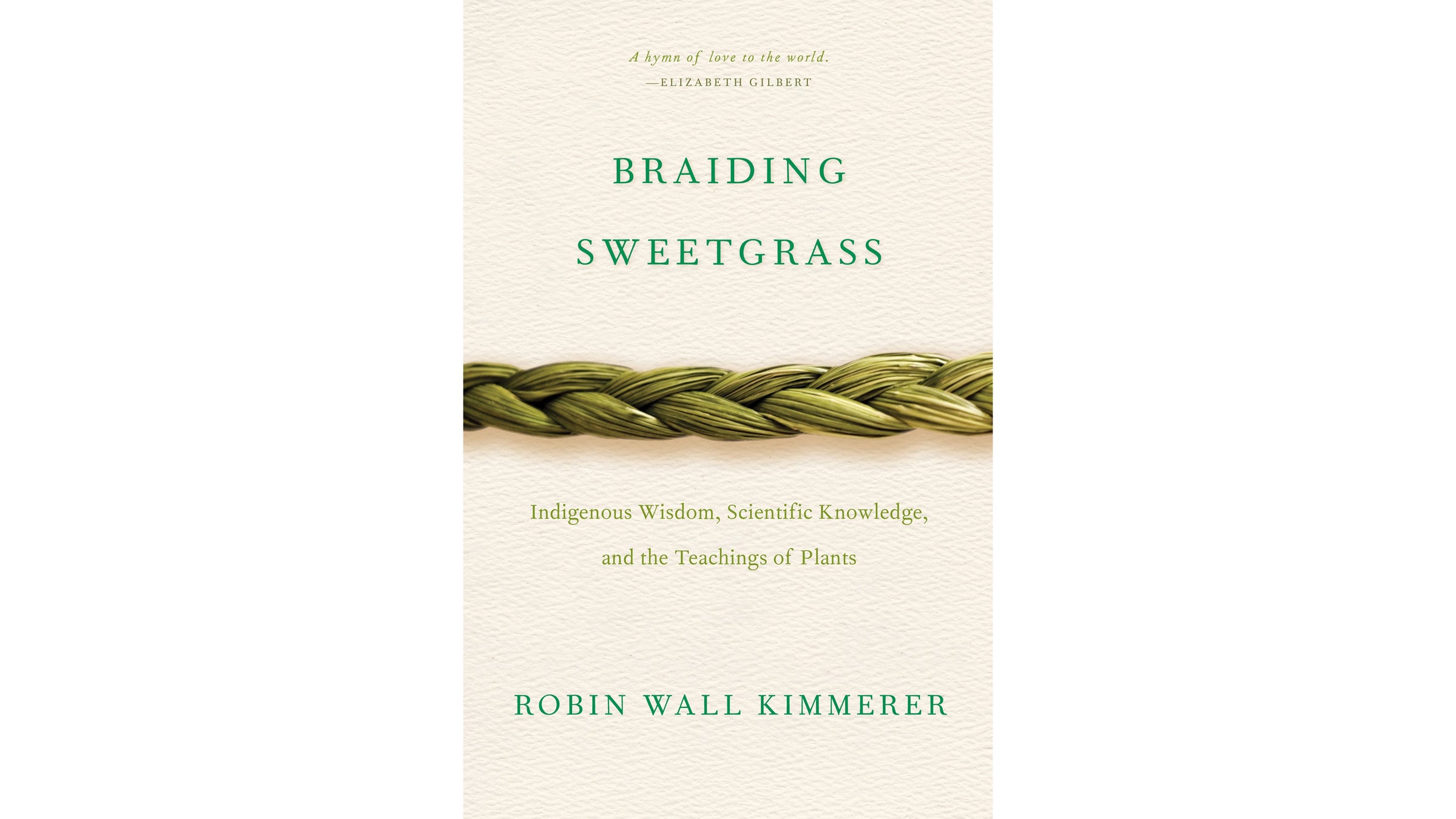 An Essential Perspective in Nature Writing
Professor and botanist Robin Wall Kimmerer knows that the answers to all forms of ecological unbalance have long been hidden in plain sight, told in the language of plants and animals, minerals and elements. She draws on her own heritage (Kimmerer is a member of the Citizen Potawatomi Nation), pairing science with Indigenous principles and storytelling to advocate for a renewed connection between human beings and nature. 
'The Colors of Nature: Culture, Identity and the Natural World' edited by Alison Hawthorne Deming and Lauret E. Savoy (2011)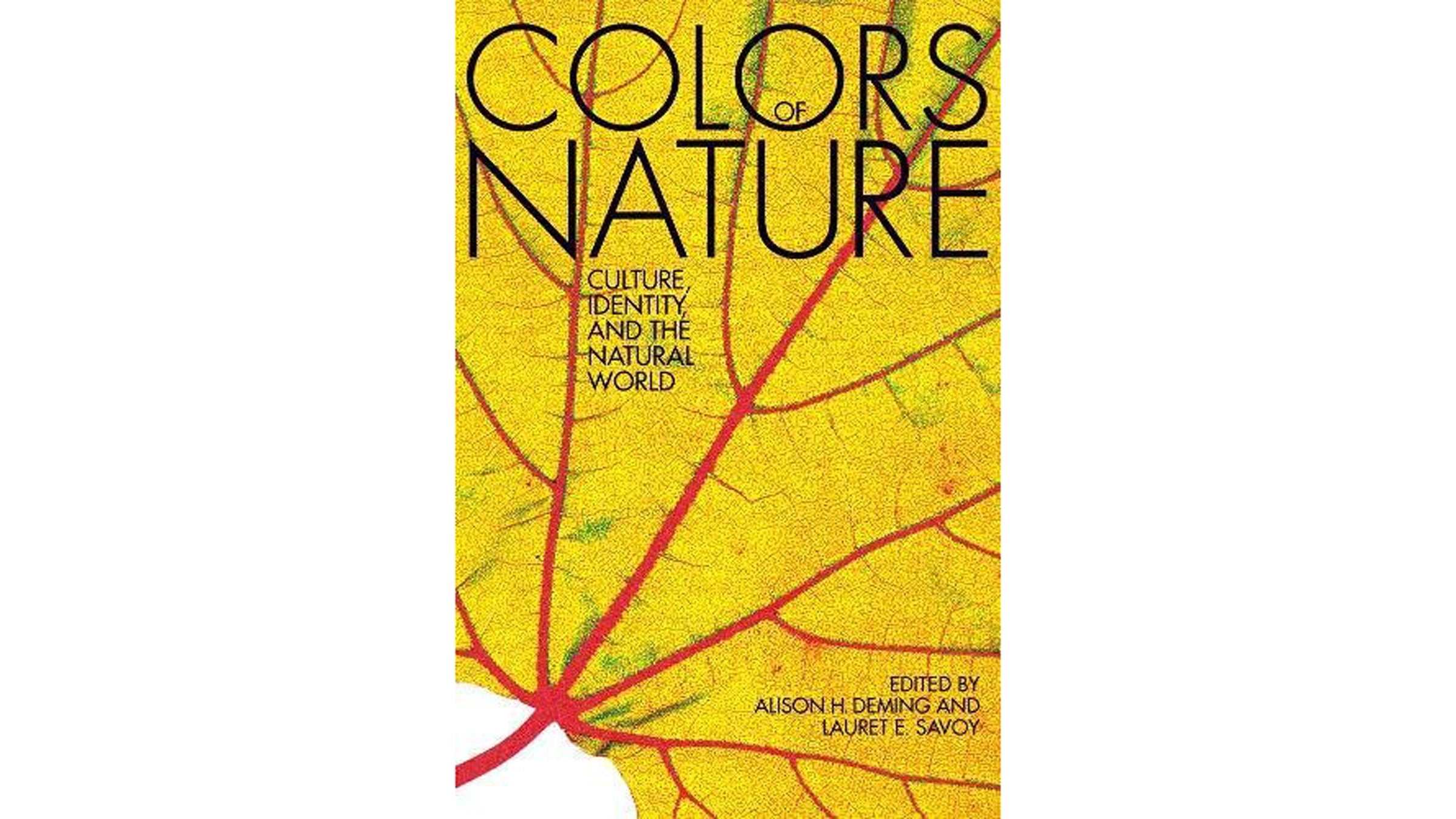 Addressing a Gap in Nature Writing
Editors Alison Hawthorne Deming and Lauret E. Savoy (in her second appearance on this list, this time as an editor) ponder the genre of nature writing in a compelling anthology that tackles complex topics like environmental racism, climate justice, and ancestral connections to place. It's no accident that each of the 30 pieces are written by people of color, correcting the seemingly rampant misconception that only white people write about—or care about—the environment.
---
Memoir
'Running Home' by Katie Arnold (2019)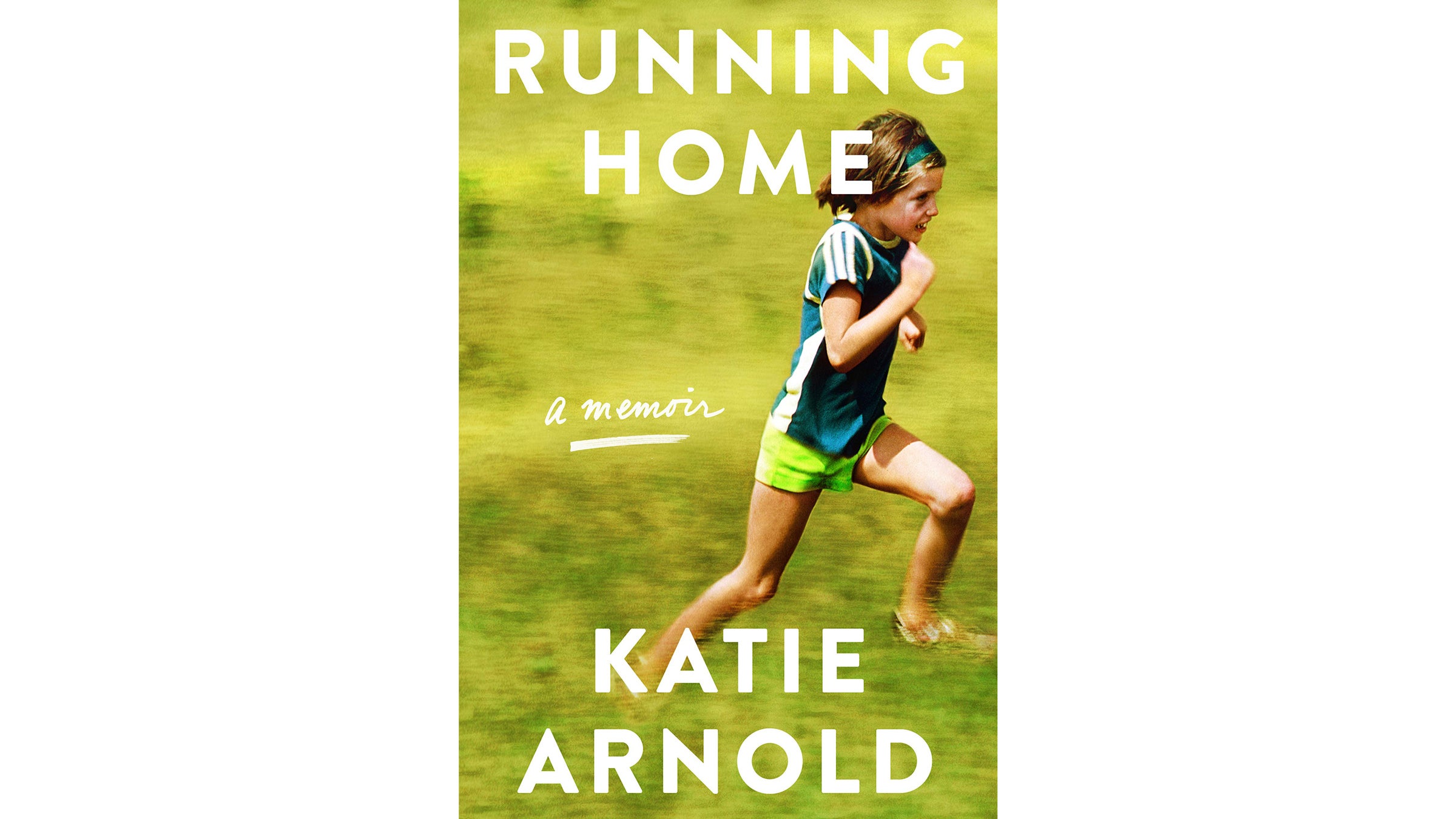 Your New Favorite Running Tearjerker
When ultrarunner and Outside contributing editor Katie Arnold toes the starting line, she faces the anxiety and grief over her father's death head-on—there is no running away" from anything here; her chosen path cuts directly through it. It's a process she details in achingly beautiful detail in her memoir, as much a tribute to the healing she's found in pushing her body to work through the pain of losing her father. Arnold describes some pretty phenomenal athletic achievements, to be sure, but what sticks around long after the last page is her story of surefooted personal redemption.
'A Beautiful Work in Progress' by Mirna Valerio (2018)
Recasting the Athlete Mold
Mirna Valerio has been called a fraud, a liar, too fat to run. But the Mirnavator, as she's known to her ardent fan base, has wrought an entire career from silencing the haters: she's a sponsored ultrarunner, motivational speaker, and documentary-film subject. Her memoir is a sort of joyful middle finger—an uplifting, unapologetic ode to living both fully and ferociously in the body you inhabit right here, right now.
'The Home Place: Memoirs of a Colored Man's Love Affair with Nature' by J. Drew Lanham (2016)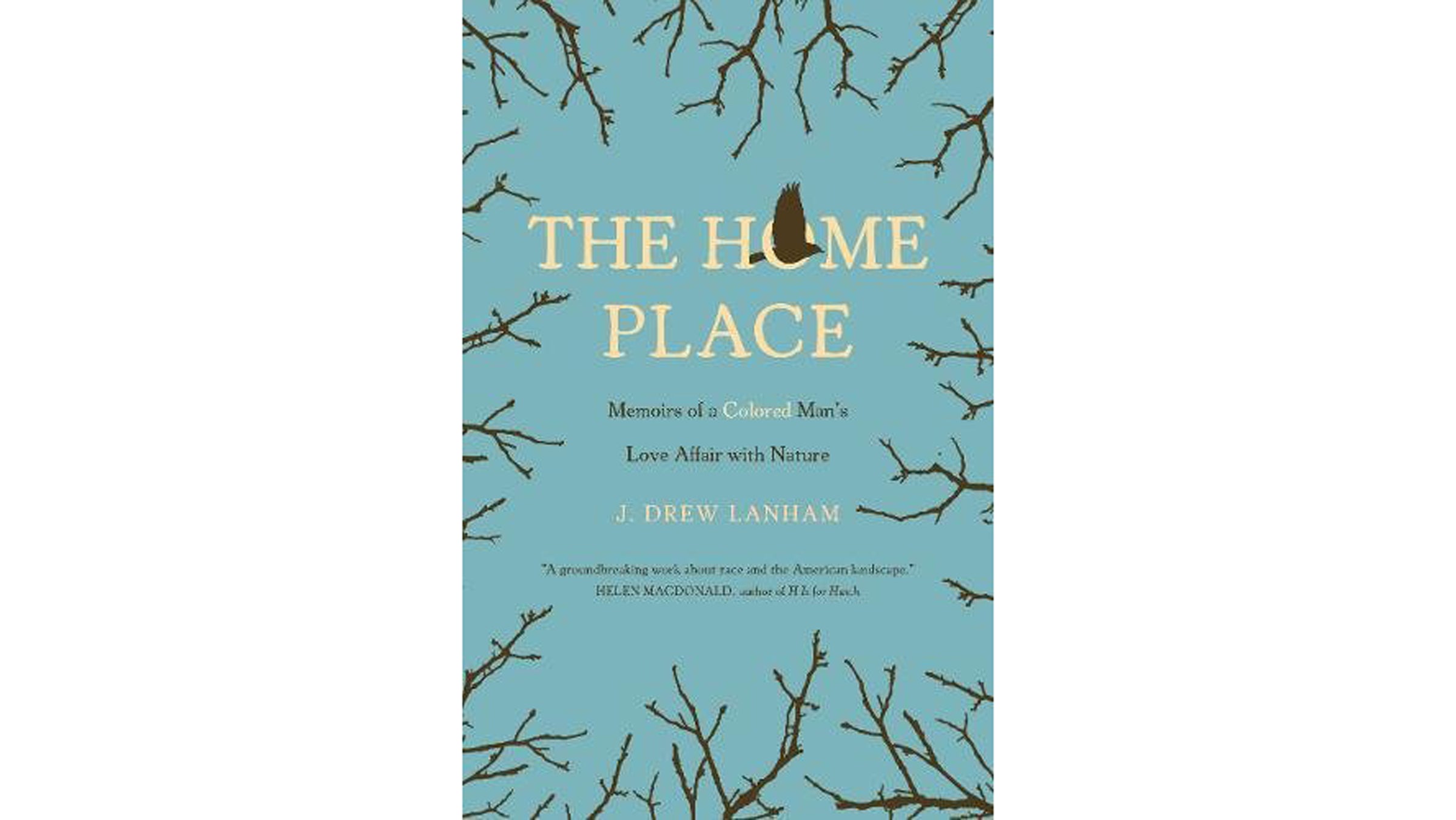 Exploring Black Joy and Pain in Rural America
Professor and ornithologist J. Drew Lanham is a certifiable bird nerd, most comfortable among the fields and forests where his favorite subjects make their homes. He's always had a relationship with the outdoors since his childhood in South Carolina's rural Edgefield County, even if that land is complicated by its racist history. Lanham braids together lush observations of wildlife and landscapes with incisive commentary on what it means to navigate those spaces as a black man who is completely at ease in the outdoors—something that's always been a reality but hasn't always been acknowledged in outdoor media. 
'Welcome to the Goddamn Ice Cube' by Blair Braverman (2016)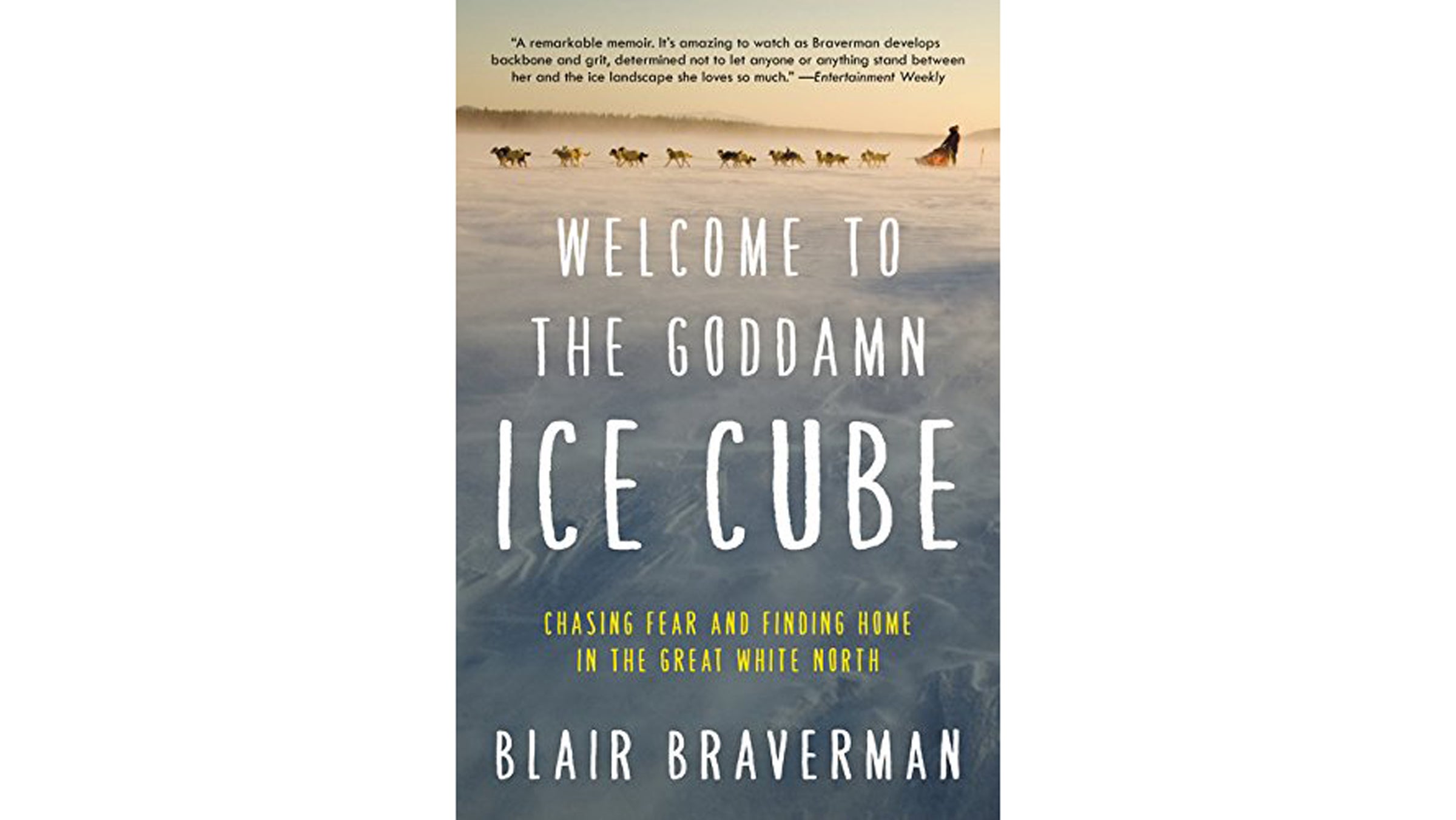 Exhibit A in the New Female Adventure Renaissance
Everyone's favorite dogsledder Blair Braverman's stunning memoir is already a well-loved addition to the genre. Her story, which swings from a dogsled camp perched on an Alaskan glacier to a cozy shop tucked inside a frigid Norwegian village, is one of strength and vulnerability, growth and grit.
'Barbarian Days: A Surfing Life' by William Finnegan (2015)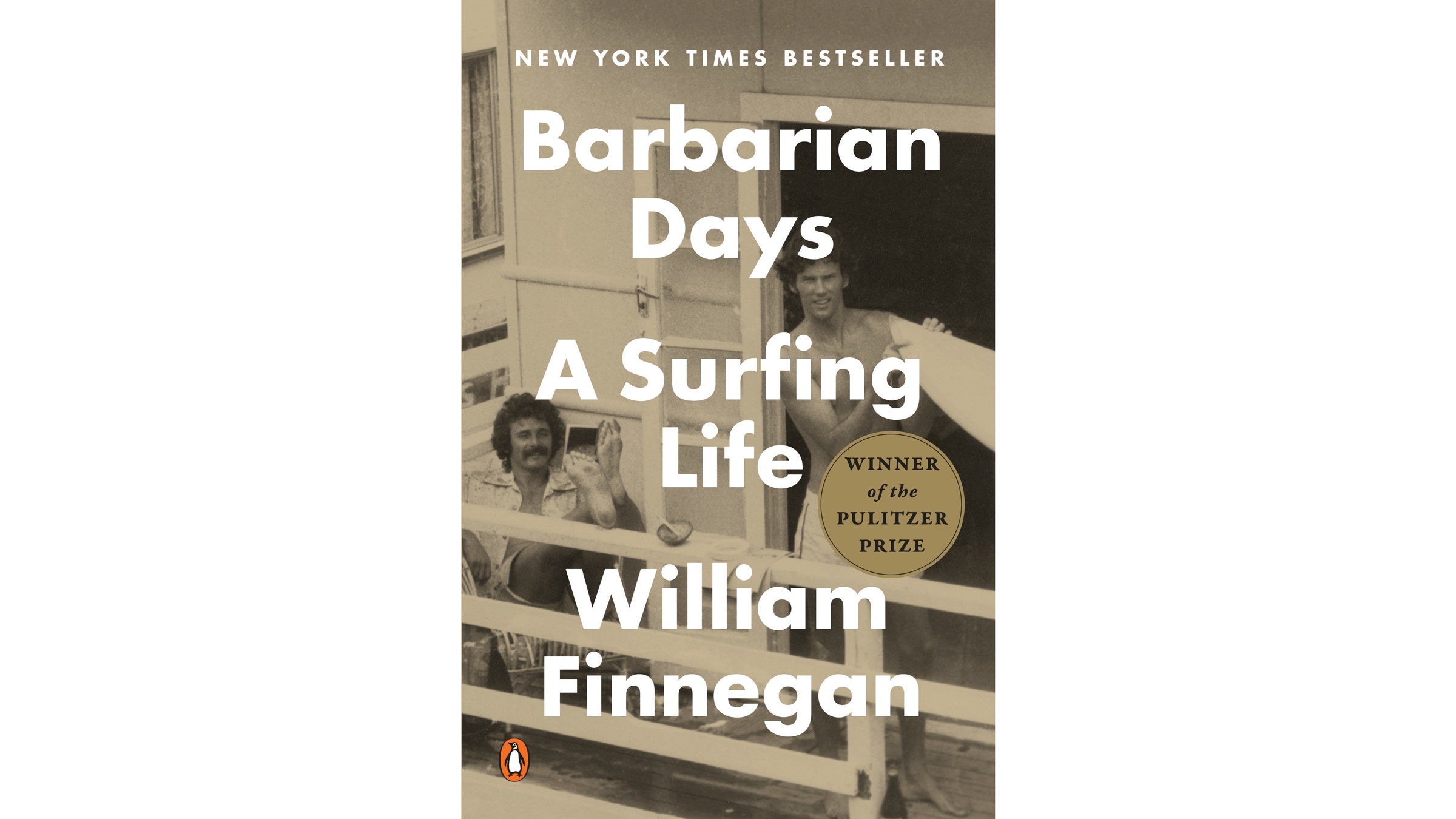 Broadening the Surf Canon
The heart of the surf canon resides primarily on film, from The Endless Summer to Riding Giants. In his Pulitzer-winning memoir, however, Finnegan offers something equally visceral: a luminous detailing of his lifelong devotion to chasing waves. He takes us around the globe, from SoCal to Samoa, and guides us through his own maturation from eager grom to middle-aged mystic.
'Thru-Hiking Will Break Your Heart' by Carrot Quinn (2015)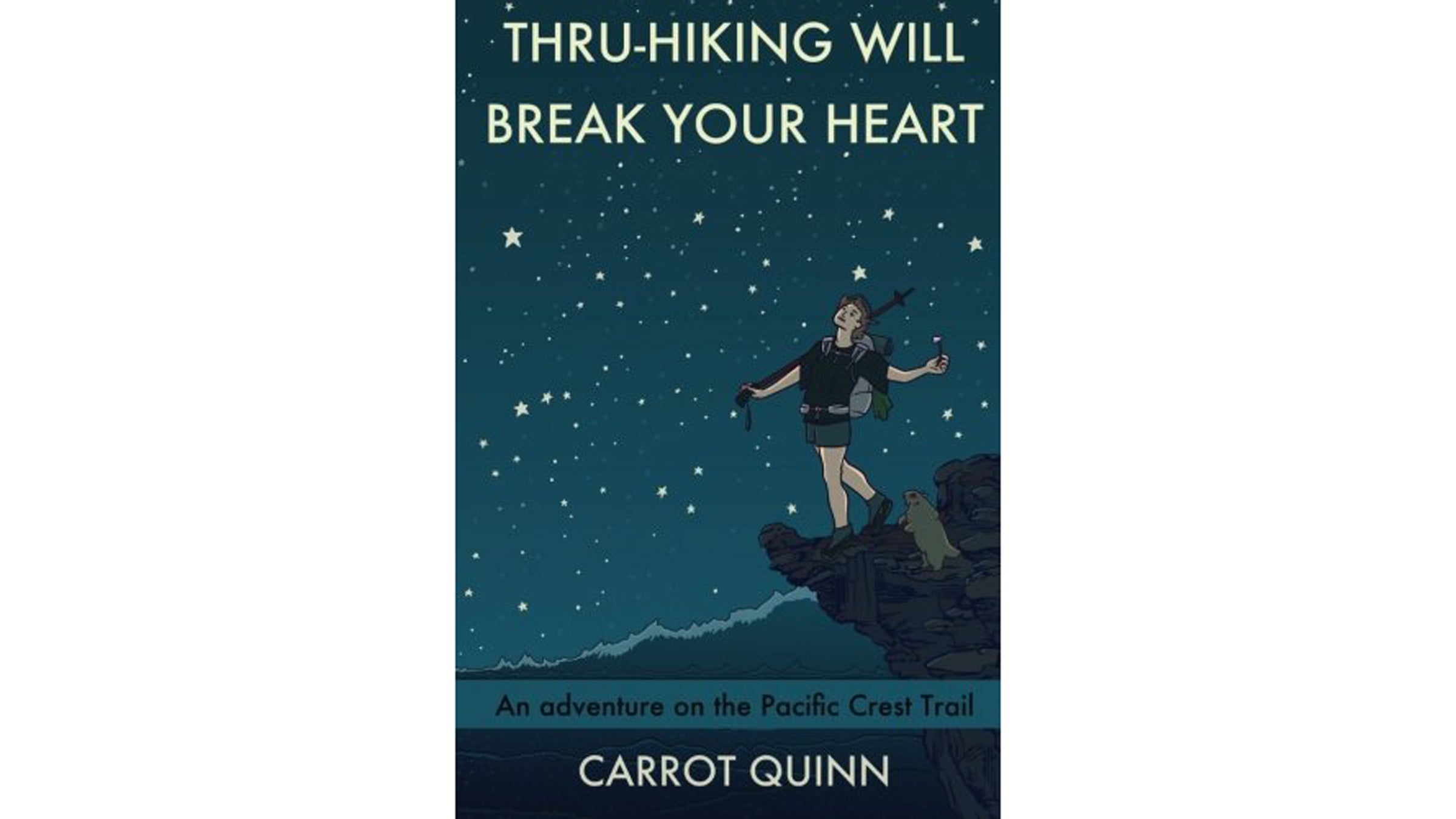 What Hollywood Doesn't Tell You About Thru-Hiking
The increasing popularity of the world's long trails means that you can't swing a trekking pole without hitting at least ten blogs or books extolling some happy hiker's life-changing experience in the wild. But none do so with the blend of raw lyricism and punk rock poetry that Carrot Quinn achieves in her self-published memoir. With a stream-of-consciousness style and unglossed candor, she documents everything from sex to self-doubt to the sometime monotony of a months-long hike.
'H Is for Hawk' by Helen Macdonald (2014)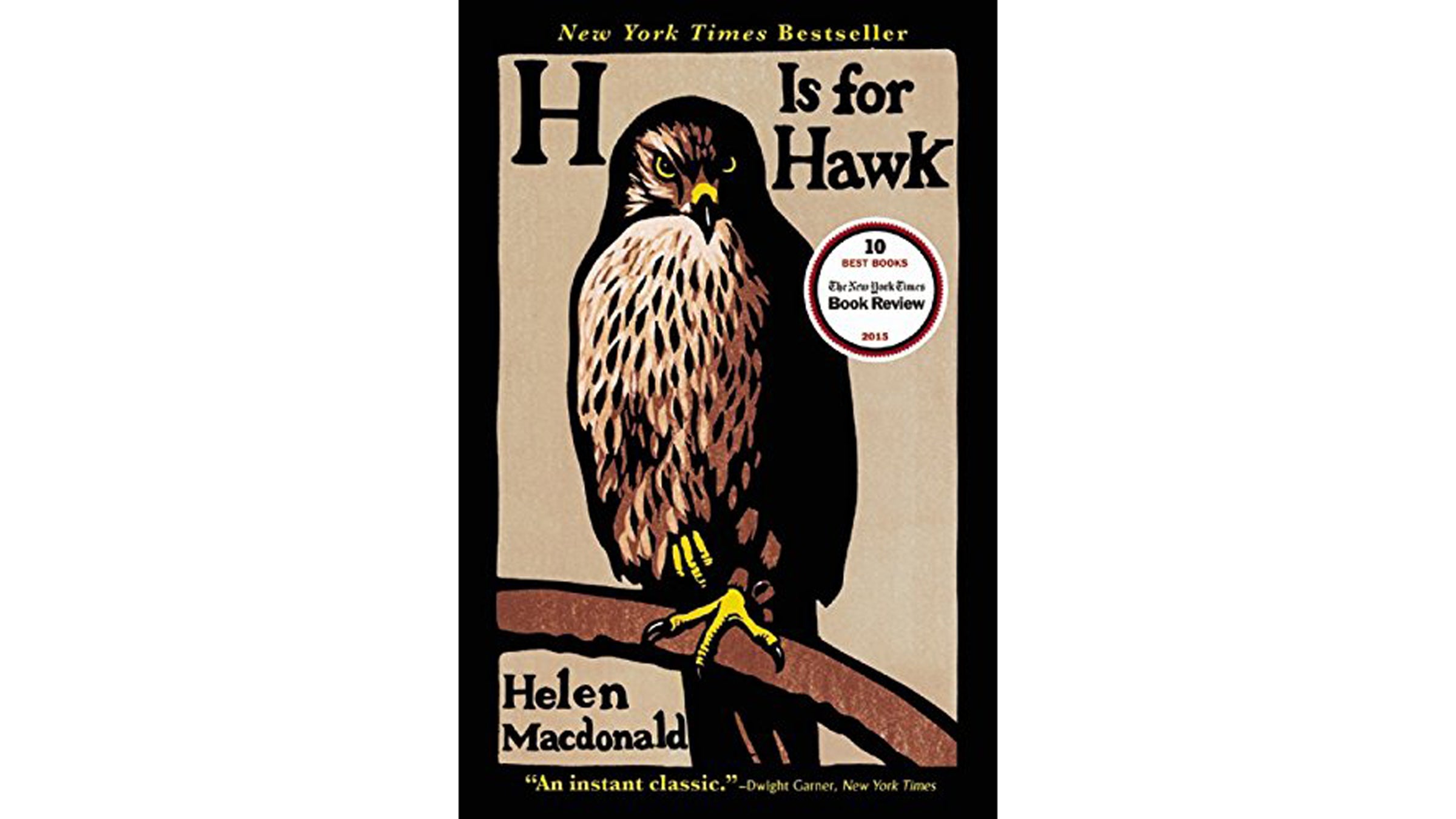 A Contemporary Classic of the Outdoorsy Memoir
When Helen Macdonald's father dies suddenly from a heart attack, the British author and naturalist transforms her grief into a wholehearted embodiment of his love for falconry. Her memoir is a poetic recollection not just of her father but also of the year she spent training a goshawk named Mabel. As it turns out, goshawks are some of the most difficult raptors to train, even for an experienced falconer like Macdonald, but the primal struggle is part of her healing.
'Deer Hunting in Paris: A Memoir of God, Guns, and Game Meat' by Paula Young Lee (2013)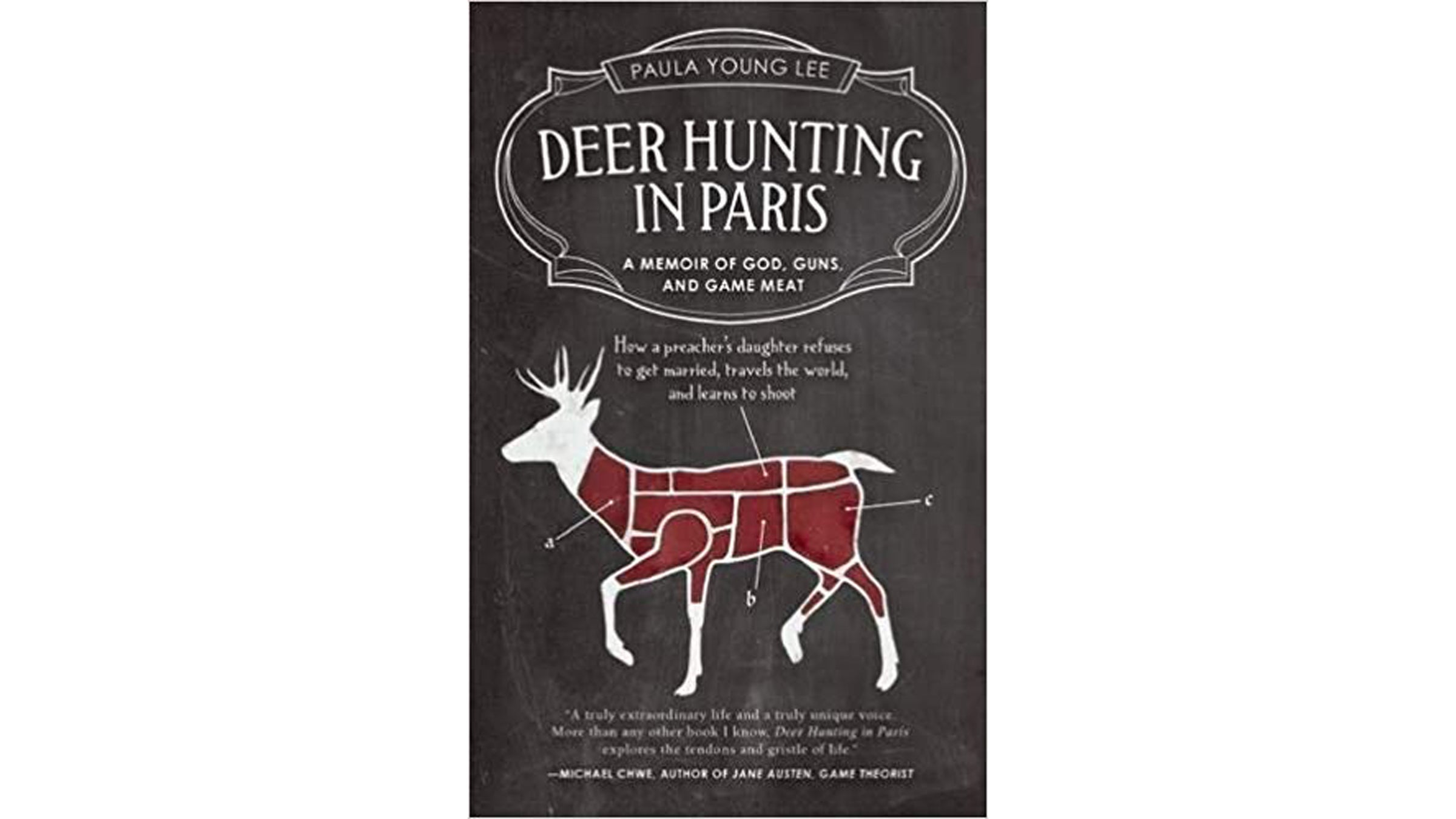 Impossible to Pin Down
Paula Young Lee is a first-generation Korean American preacher's daughter, semi-liberal, and a former vegetarian. She's also an offal-loving hunter who spends half her time in rural Maine, where she enjoys a long-term relationship with a Republican lawyer. Lee's witty memoir veers between her temporary home in Paris, France, and her boyfriend's home in Paris, Maine, depicting a modern culture clash that's not at all what you'd expect from the title.
'The Turquoise Ledge: A Memoir' by Leslie Marmon Silko (2010)
Move Over, 'Walden'
Poet and novelist Leslie Marmon Silko has spent decades walking the land around her home in Arizona's Sonoran Desert, its seasonal rhythms as natural as those of her own body. In this series of poignant vignettes, Silko, who helped drive a surge in Native American literature that began in the late 1960s, upholds an outdoor storytelling tradition that far predates the Thoreaus and Emersons of the world.
'Ecology of a Cracker Childhood' by Janisse Ray (1999)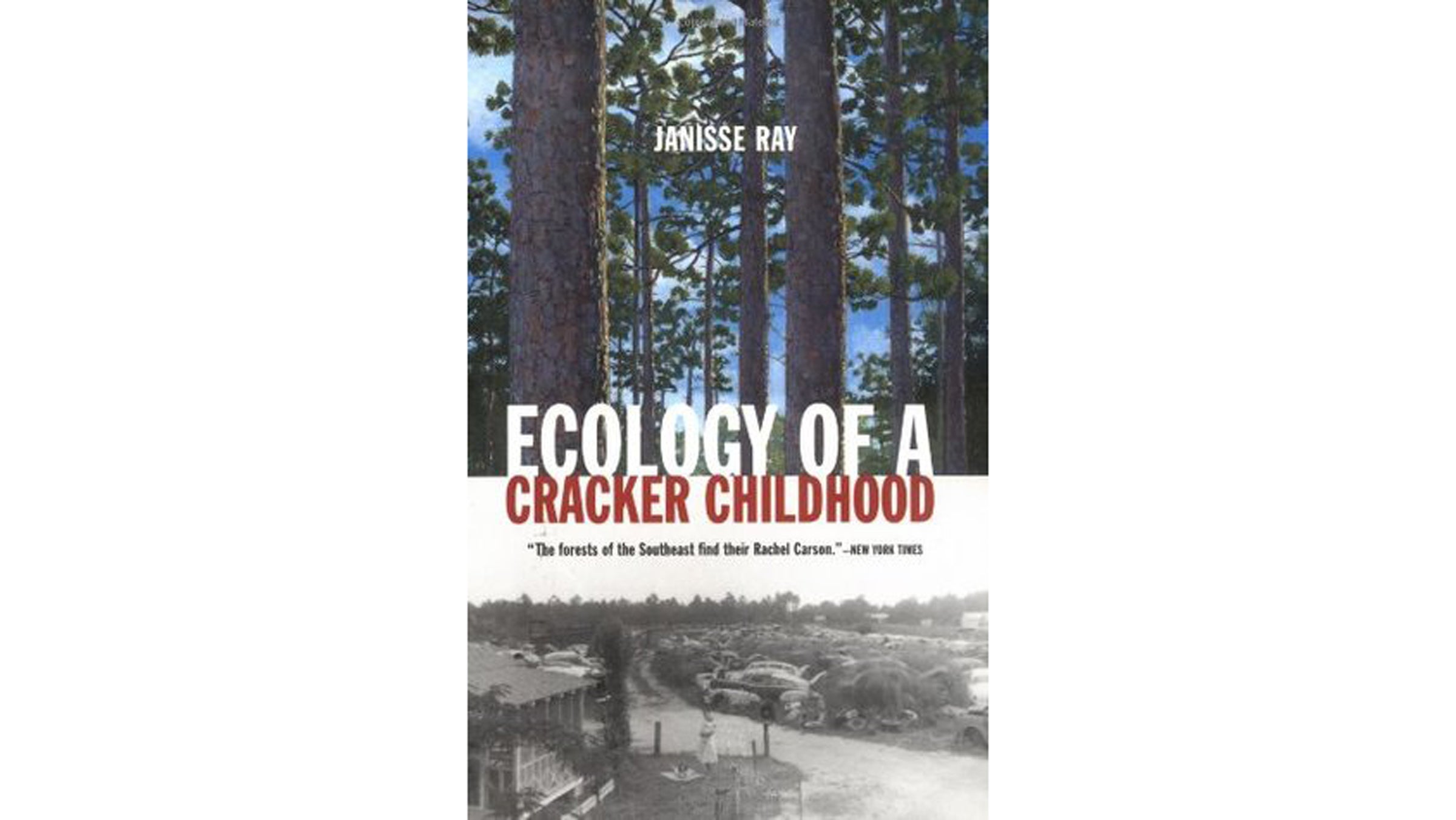 A Southern-Fried View of Conservation
Janisse Ray's work is firmly rooted in her poor, white, fundamentalist, rural Georgian upbringing. She makes an impassioned case for this imperfect place while calling for its protection—especially the remaining scraps of once abundant longleaf pine forest, its bulk long gobbled up by commercial logging. Published before the turn of the century, it still serves as a reminder that despite our seeming obsession with everything west of the Rockies, environmental issues affect every inch of the country.
---
Travel
'Lands of Lost Borders: A Journey on the Silk Road' by Kate Harris (2018)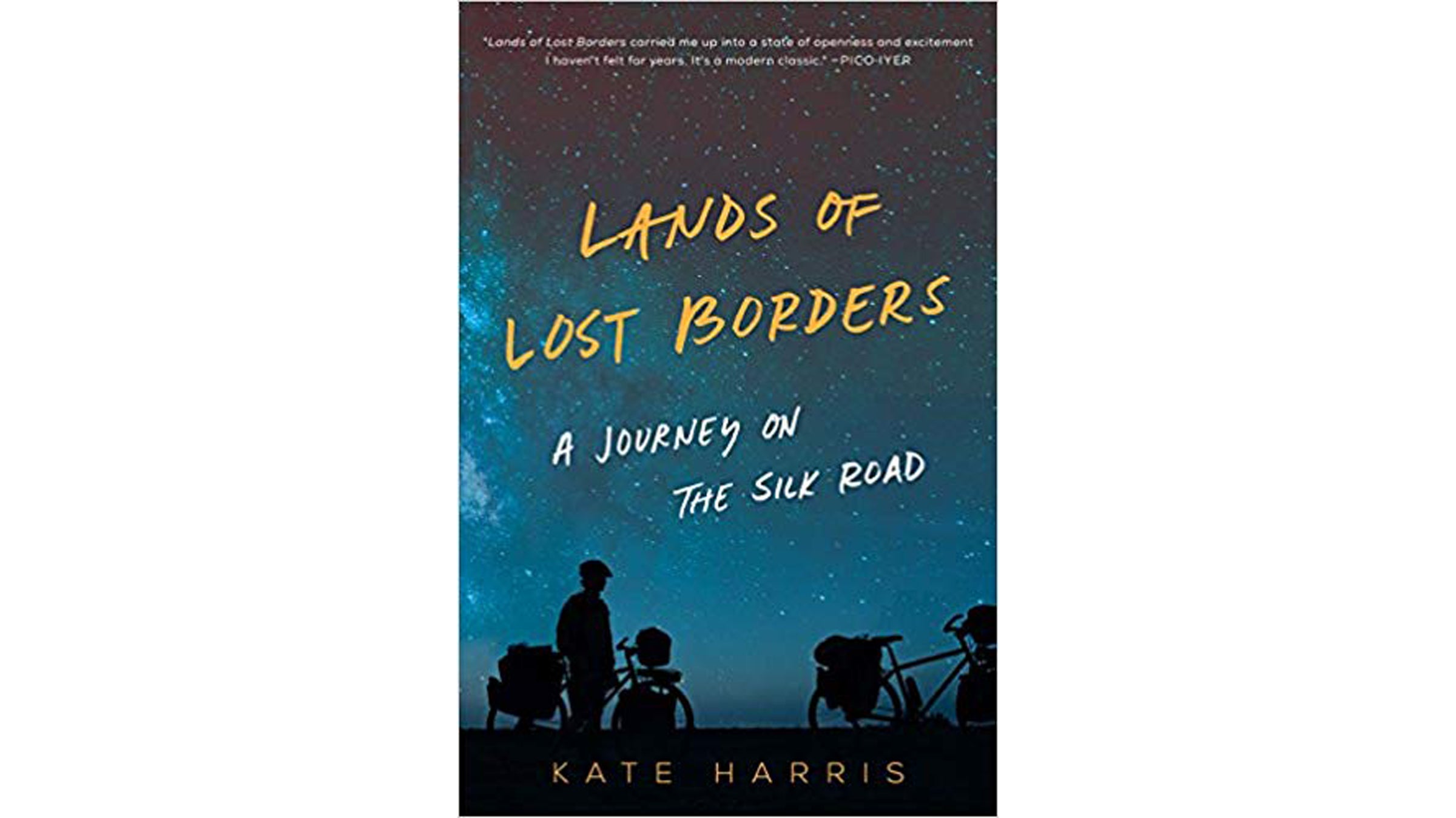 A Travelogue That's Self-Aware
After immersing herself in scientific study—astrobiology—as a Rhodes Scholar at Oxford, Kate Harris links up with a childhood friend for a 14-month cycling trip along the Silk Road, an overland trade route that once connected large swaths of Asia, northeast Africa, and southernmost Europe. Despite its premise, this is no example of parachute travel writing. Instead, Harris considers the very idea of exploration itself, and reminds us that the goal of all travel should be connection—with a place and its people, but also with oneself.
'Catfish and Mandala: A Two-Wheeled Voyage Through the Landscape and Memory of Vietnam' by Andrew X. Pham (1999)
The Kind of Travel Writing We Want to See More Of
Solo adventure narratives have become a well-worn trope: protagonist quits their job and spends a length of time journeying through some sort of "exotic" landscape only to joyfully "discover" themselves along the way. Not so for Pham's memoir about his yearlong cycling trip, triggered in part by his sister's suicide and colored by generational trauma caused by the Vietnam War. Where most travelogues are written from an outsider's perspective, his is written from a deeper place of searching for belonging: Pham is navigating not only the road, but also his own identity as a Vietnamese American.
---
History
'Grandma Gatewood's Walk: The Inspiring Story of the Woman Who Saved the Appalachian Trail' by Ben Montgomery (2014)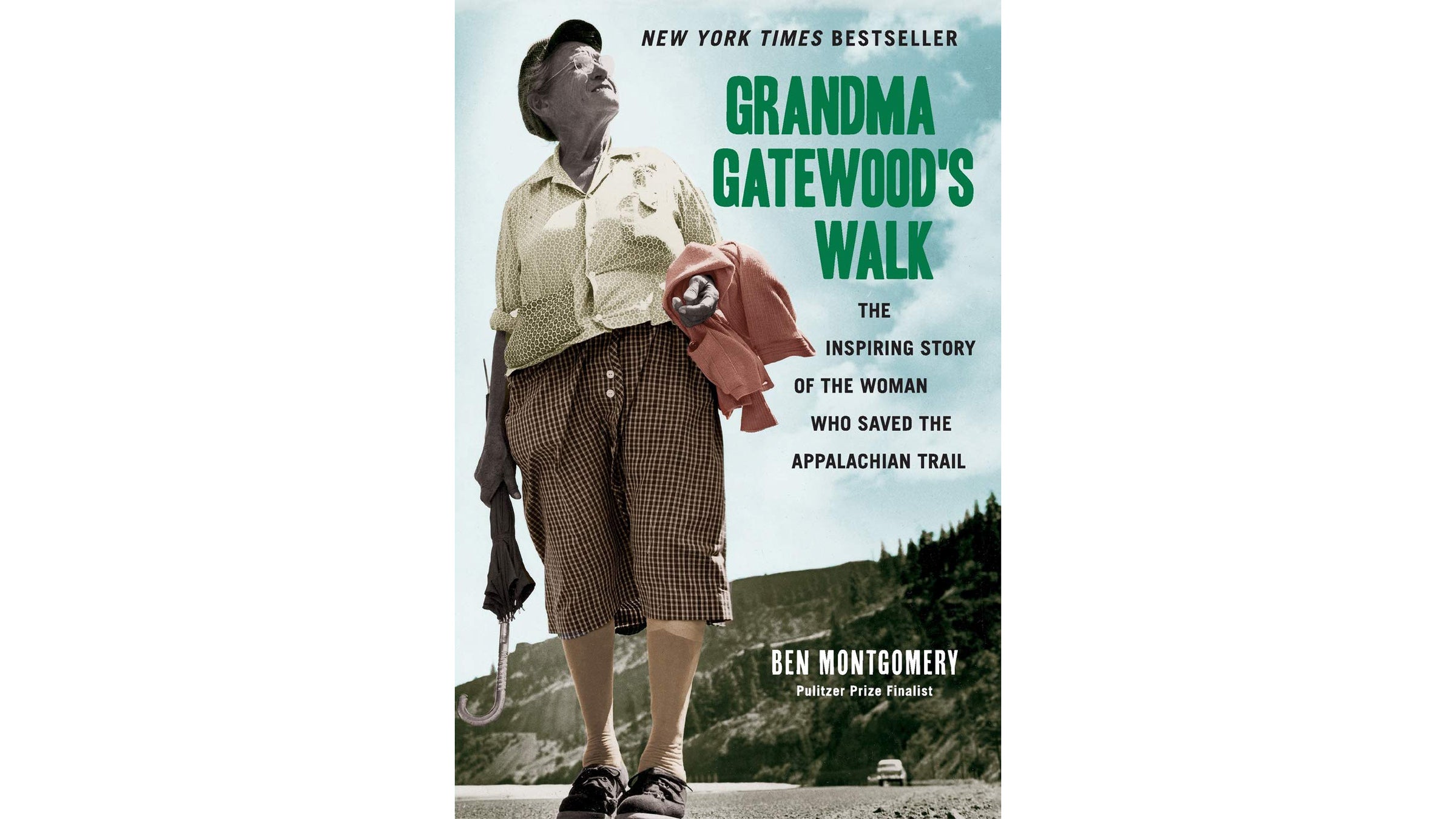 The Untold History of a Hiking Legend
In 1955, 67-year-old Emma "Grandma" Gatewood left home carrying not much more than a change of clothes and set out to hike the Appalachian Trail. It started as somewhat of a lark, but she went on to become the first woman to solo the entire trail, and later the first person to do so three times. Ben Montgomery recounts her historic hike in great deal, drawing in part from Gatewood's journals, while also detailing her traumatic past and the way she funneled it into a quiet determination to fight for a better future for the trail and its users.
'I'll Call You in Kathmandu: The Elizabeth Hawley Story' by Bernadette McDonald (2005)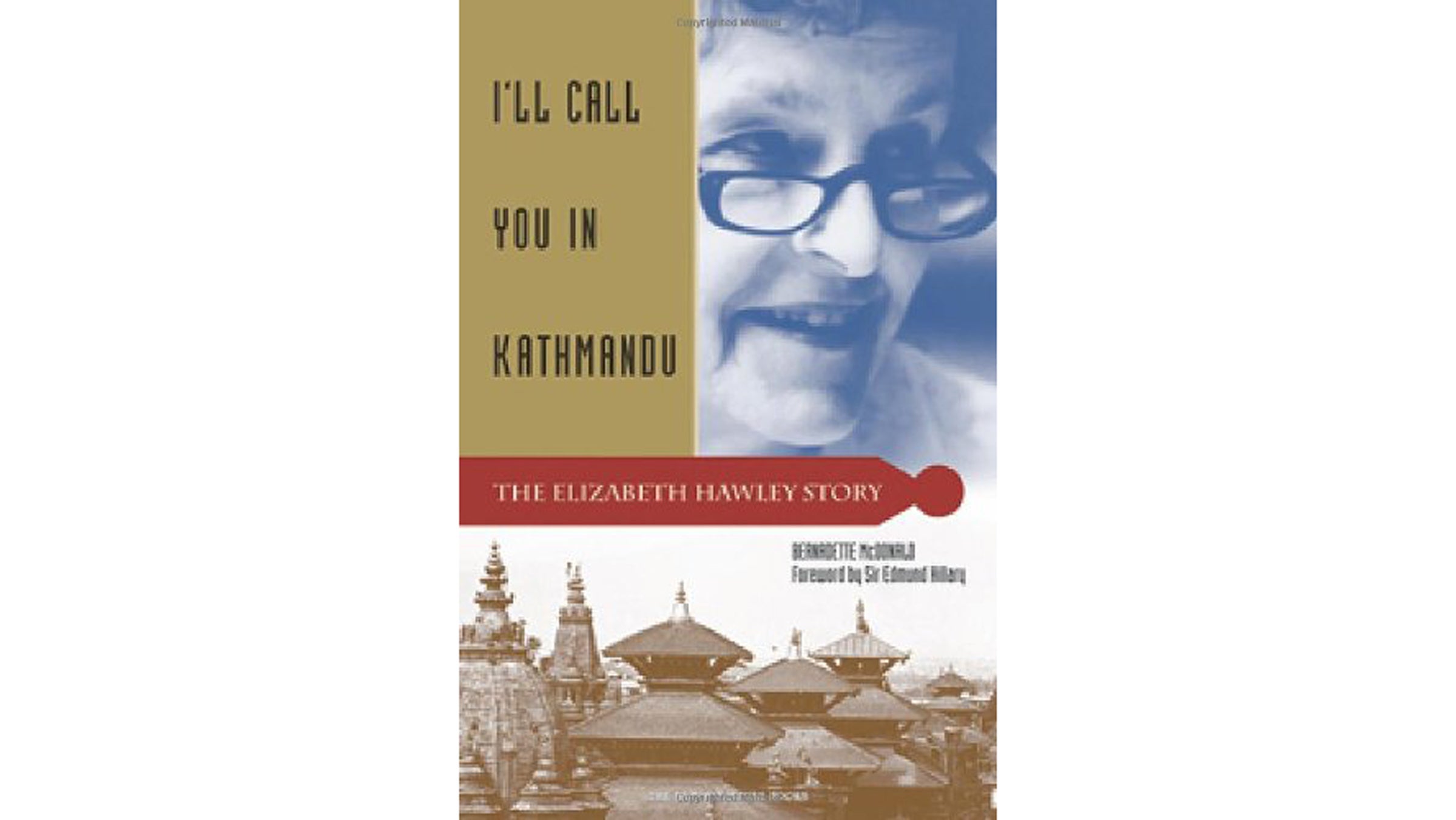 The Non-Climber Who Became a Himalayas Expert
Until Bernadette McDonald's book, Himalayas historian Elizabeth Hawley was somewhat of a mythical figure—a woman who delighted in infamously stern interrogations of other people's business (on Himalayan peaks, at least) while holding her own fiercely close to the vest. Here, McDonald tells the story of not just Hawley, who decamped to Nepal as a single thirtysomething journalist in 1960, but also of Himalayan climbing itself, filtered through Hawley's associates, her own recollections, and decades of painstaking documentation.
'Dispossessing the Wilderness: Indian Removal and the Making of the National Parks' by Mark David Spence (2000)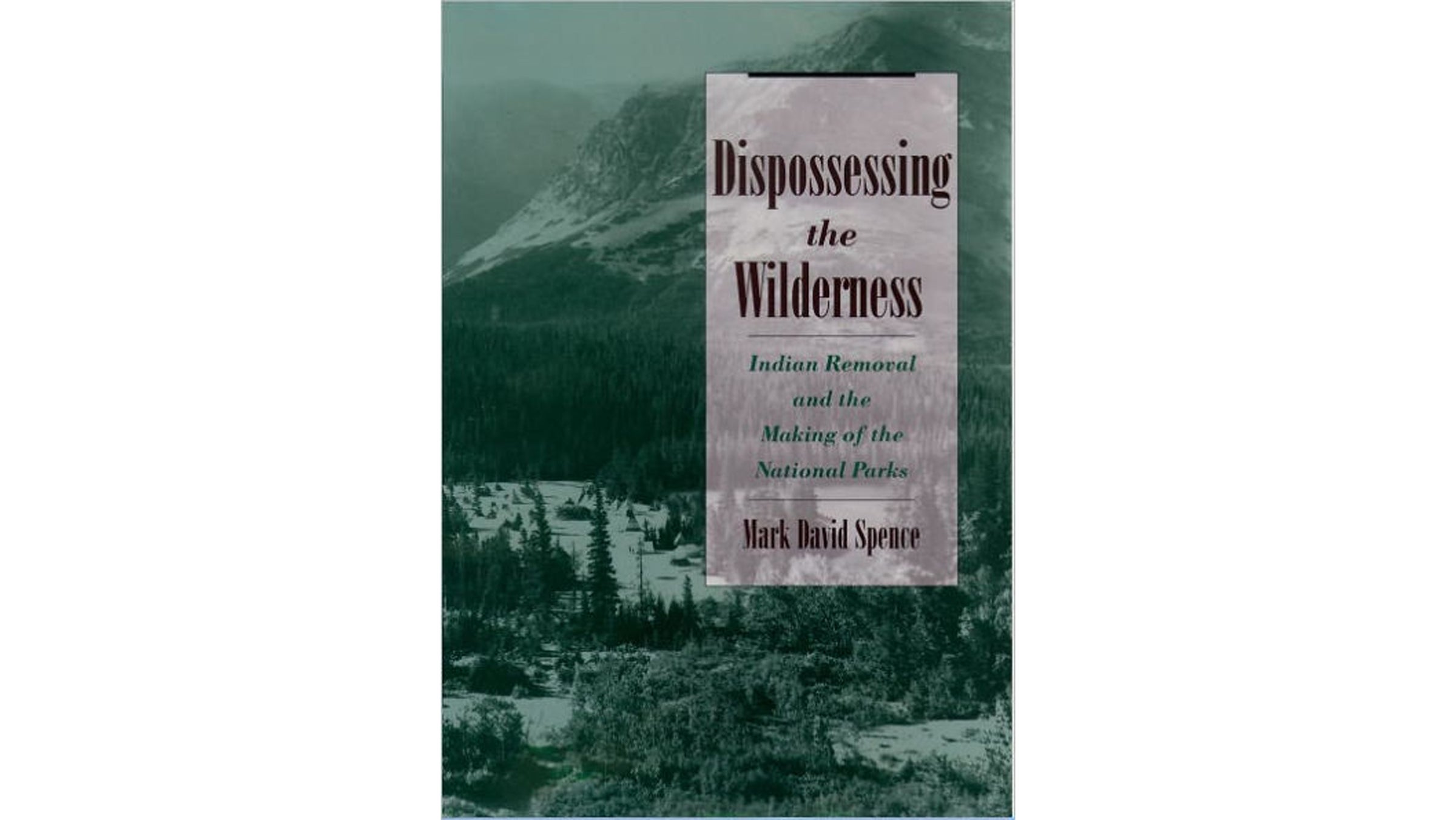 The National Park History You Need to Know
As filtered through the gauzy, pine-scented view of John Muir and his poetic brethren, the concept of wilderness has traditionally been idealized as the ultimate people-free playground and spiritual fount. The truth, however, is much more complex. In this academic but critically important text, Mark David Spence shares the partial origin stories of three national parks (Yellowstone, Glacier, and Yosemite), detailing how Native Americans were often violently evacuated from their ancestral lands in order to preserve the false pretense of wilderness.
'Savage Dreams: A Journey Into the Hidden Wars of the American West' by Rebecca Solnit (1994)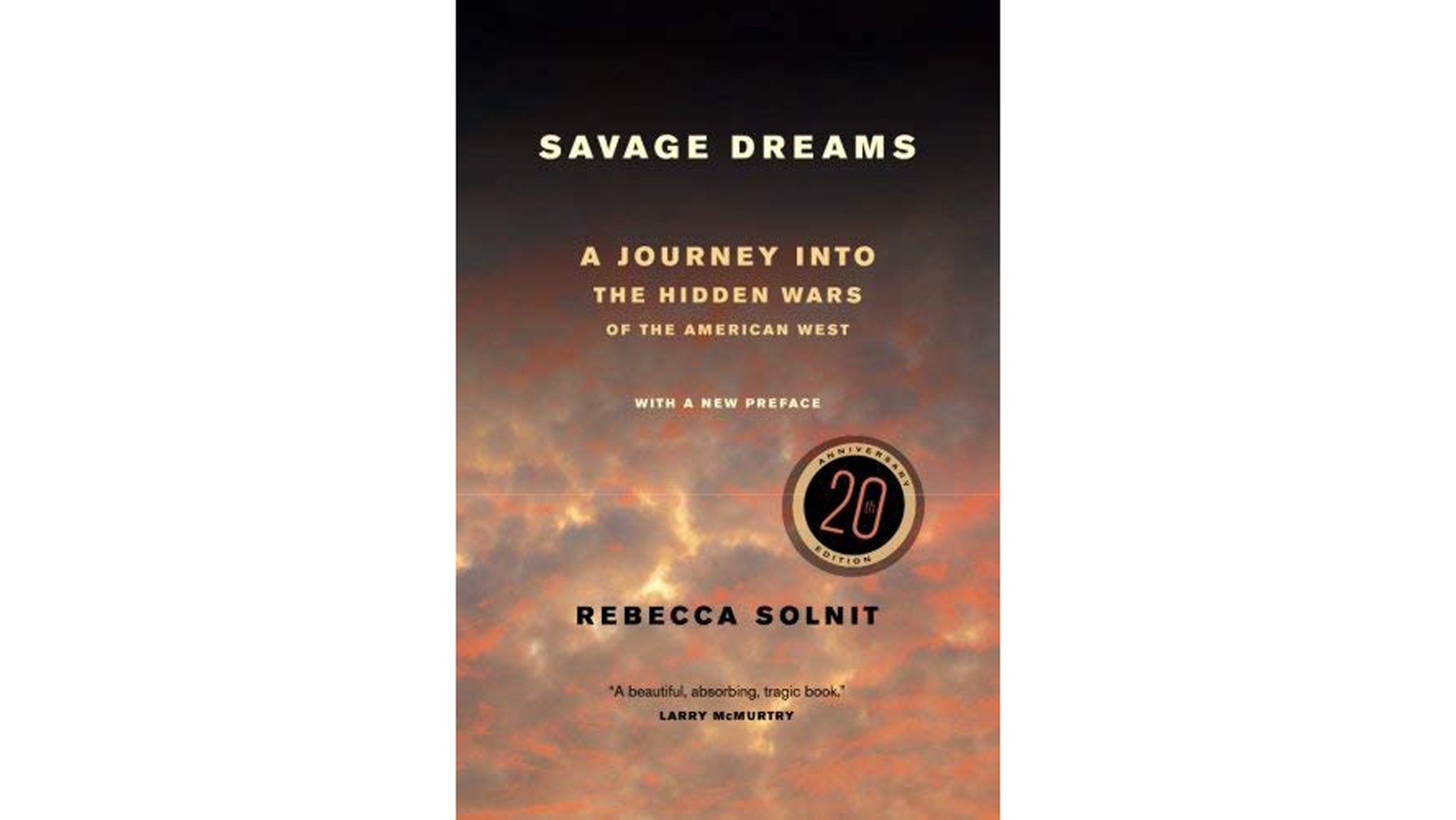 A Precursor to Contemporary Public-Lands Activism
Before it became a hashtag, resistance was a physical thing, the passionate practice of civil disobedience in the flesh. Rebecca Solnit has been there, standing alongside Western Shoshone activists who were protesting the federal government's testing of nuclear weapons on stolen tribal land, the resulting radiation destructive to both the landscape and human health. She sheds light on this underreported fight, drawing links back to the government's violence in forcibly removing the Awahneechee people from what would become Yosemite—and to a history of native resistance to federal overreach that's deeply relevant today.
---
Fitness and Wellness
'Good to Go: What the Athlete in All of Us Can Learn from the Strange Science of Recovery' by Christie Aschwanden (2019)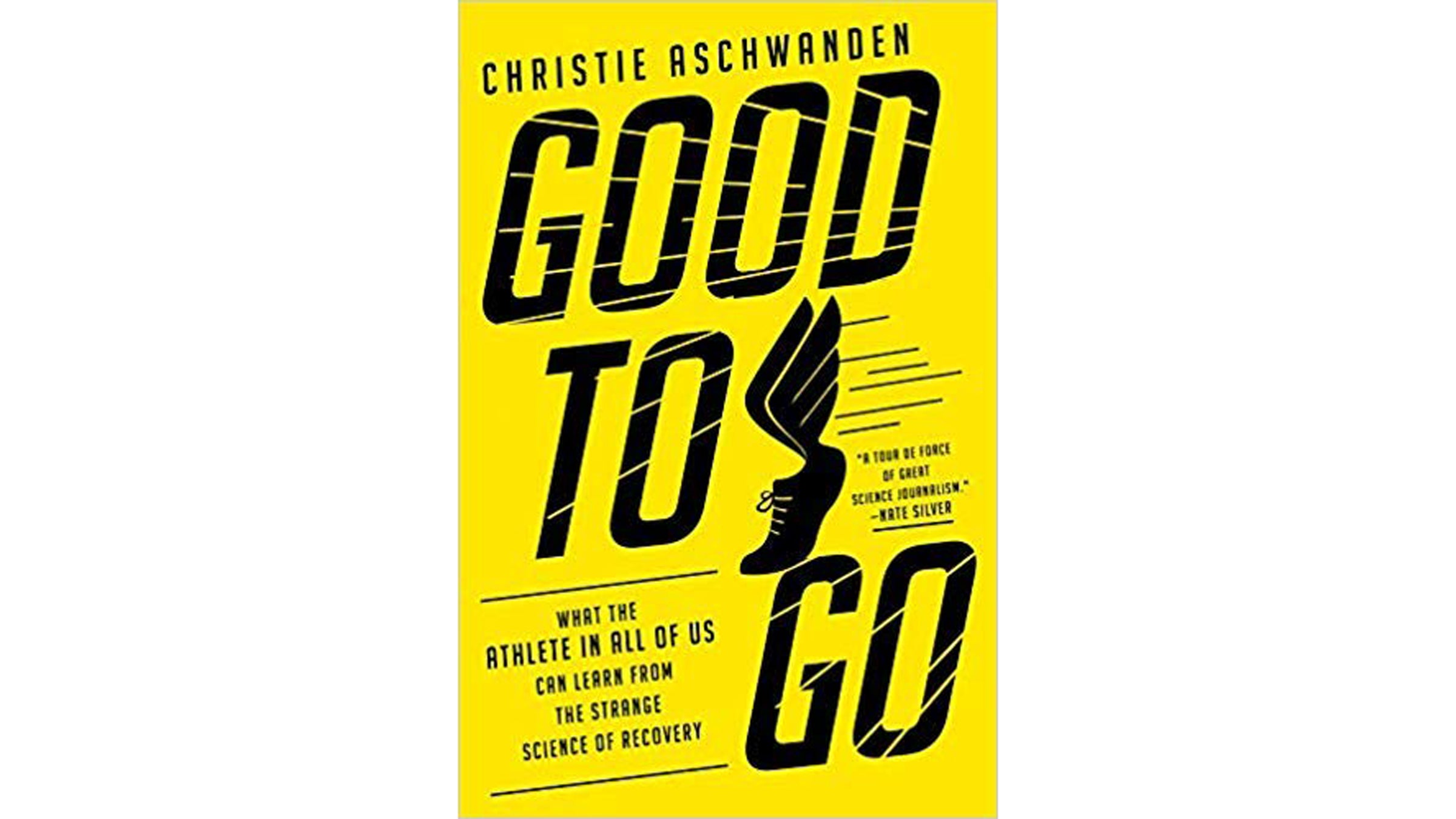 Post-Workout Mythbuster
What is it again that you're supposed to do after a workout? Drink chocolate milk? Pound a beer? Chug electrolyte solution? Or maybe none of the above? In this entertaining read, science writer Christie Aschwanden answers these and other questions. She acts as both test subject and critical researcher to separate common-sense solutions from the often laughable pseudoscience that ensnares not just everyday athletes, but also those seven-figure superstars who should probably know better.
'Endure: Mind, Body, and the Curiously Elastic Limits of Human Performance' by Alex Hutchinson (2018)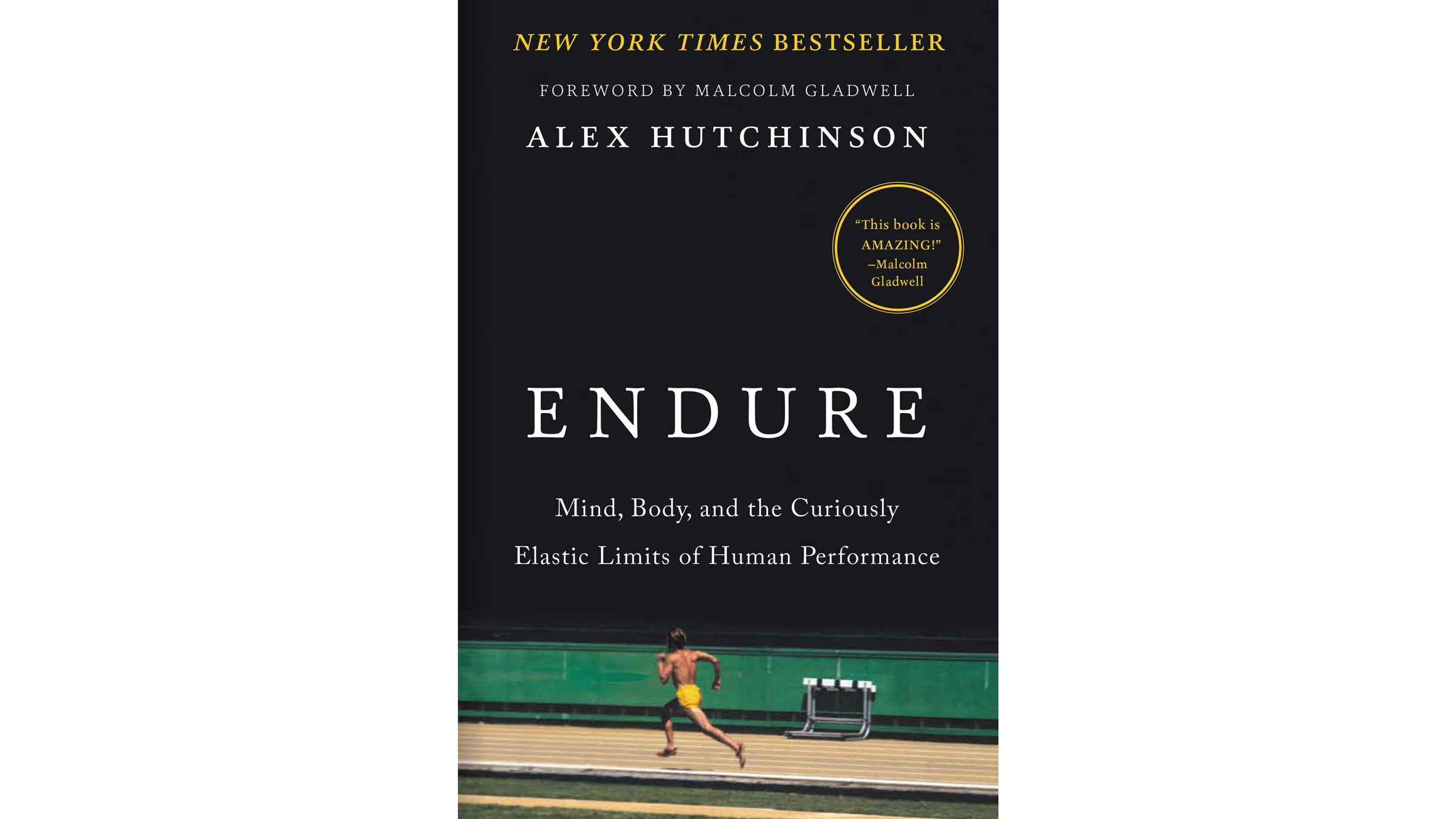 Understanding the Human Body's Unlimited Potential
We live in a time when athletes of all stripes continue to smash previously unthinkable boundaries—see: Alex Honnold's jaw-dropping free solo of El Cap's 3000-foot Freerider route, thru-hiker Heather Anderson's recent calendar-year Triple Crown, and Eliud Kipchoge's near successful bid to break the two-hour marathon. Outside columnist and former physicist Alex Hutchinson wanted to understand the whys and hows of these fantastic feats, so he traveled the world to study the science of endurance and document the compelling stories of superhuman beings whose bodies—and brains—seem to know no limit.
'The Nature Fix' by Florence Williams (2017)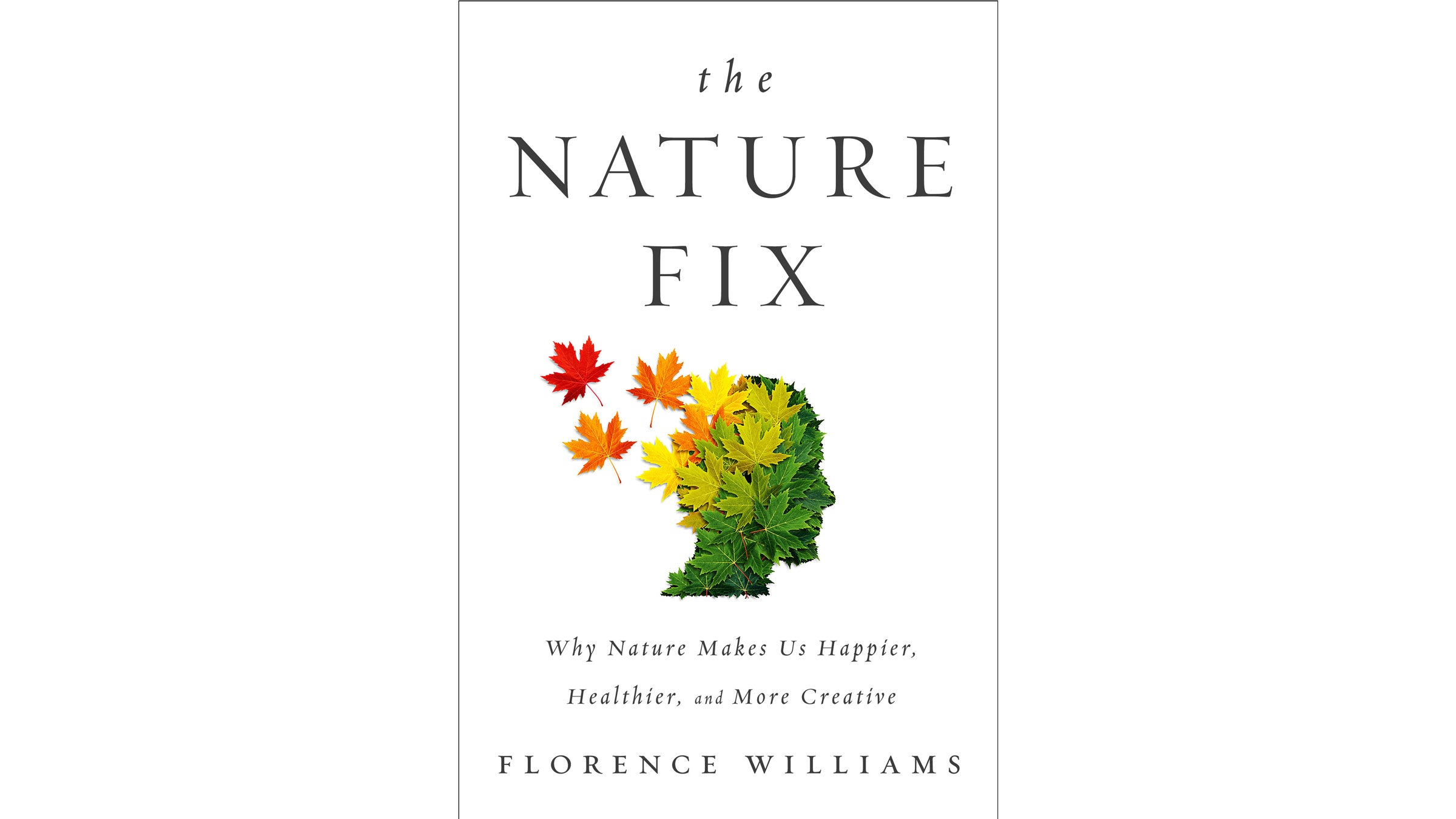 The Outdoors Is Good for You: 101
It seems like almost every week, a new article rises from the science-journal mists to tout the super-duper-extra-magical healing powers of time spent outdoors. And nearly every time this happens, Williams receives a well-earned name check because The Nature Fix, a deep dive on why connecting with the outdoors is so damn good for us, has earned its place as one of the subject's most authoritative texts.
'Spillover: Animal Infections and the Next Human Pandemic' by David Quammen (2012)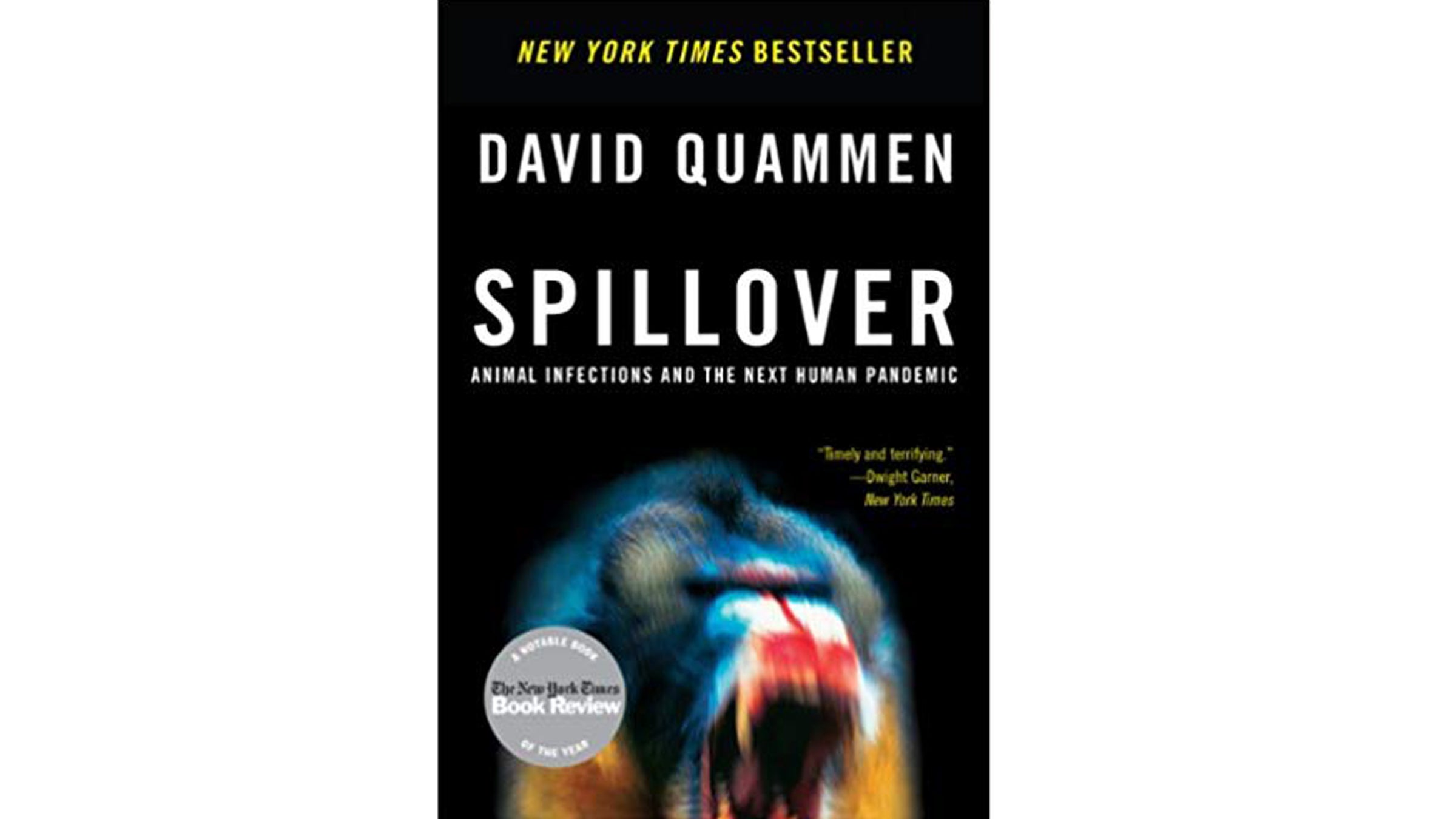 An intrepid investigation into the origin of pandemics
Bird flu, AIDS, West Nile, Lyme. What do they all have in common? A weird word called zoonosis: an animal pathogen that can infect humans. They are the culprits of most modern pandemics (vaccines only work on human-specific diseases like smallpox and polio) and the likely origin of the Next Big One, as Quammen calls it. In Spillover, the celebrated science and adventure writer travels from rural Australia to the jungles of central Africa to pig farms in Malaysia following researchers trying to understand how zoonoses will affect the future of humanity.
'The Nature Principle: Human Restoration and the End of Nature-Deficit Disorder' by Richard Louv (2011)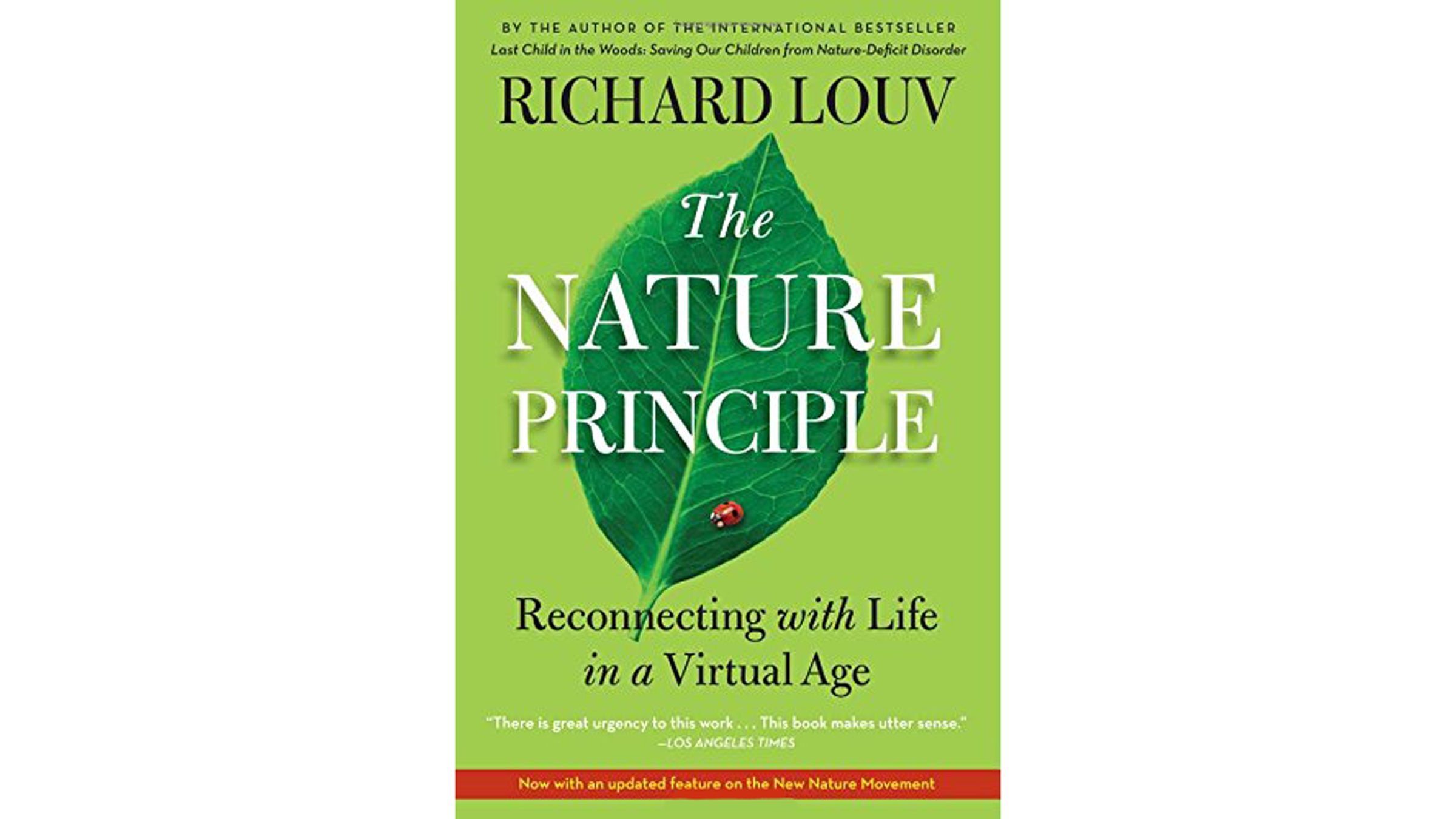 The Case for Rewilding Humanity
In his 2005 book Last Child in the Woods, journalist and Children and Nature Network cofounder Richard Louv coined the term nature-deficit disorder to describe the negative effects of young people's growing disconnect with nature. In The Nature Principle, he loops in adults, too, outlining a possible solution that involves restoring the balance between man-made and nature-made, at home, at work, in our communities, and beyond.
---
Crime
'Pure Land: A True Story of Three Lives, Three Cultures, and the Search for Heaven on Earth' by Annette McGivney (2018)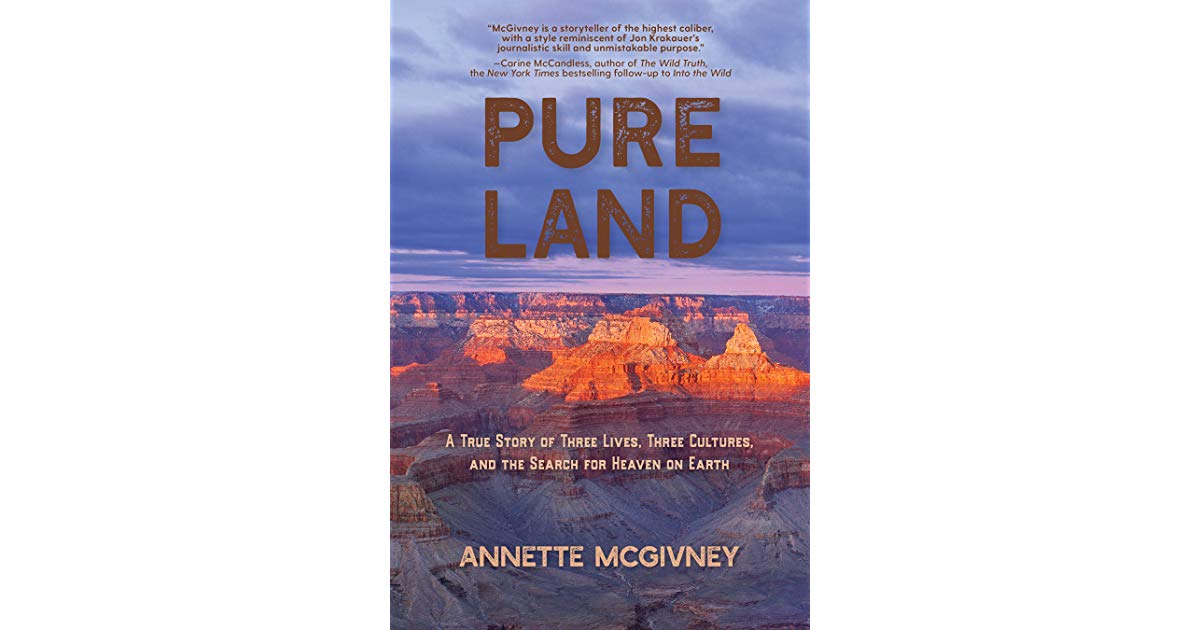 Redefining the True Crime Genre
After writing about the 2006 stabbing death of Grand Canyon hiker Tomomi Hanamure for Backpacker, Annette McGivney couldn't let it go. She wanted—no, needed—to better understand both Hanamure and her attacker, a young Havasupai man named Randy Redtail Wescogame. Her continued investigations triggered repressed memories of childhood abuse. The result is a book that isn't simply the story of one horrific event; it also recounts the traumatic life that led Wescogame to murder, and how McGivney came to terms with her own haunted past.
'The Feather Thief: Beauty, Obsession, and the Natural History Heist of the Century' by Kirk Wallace Johnson (2018)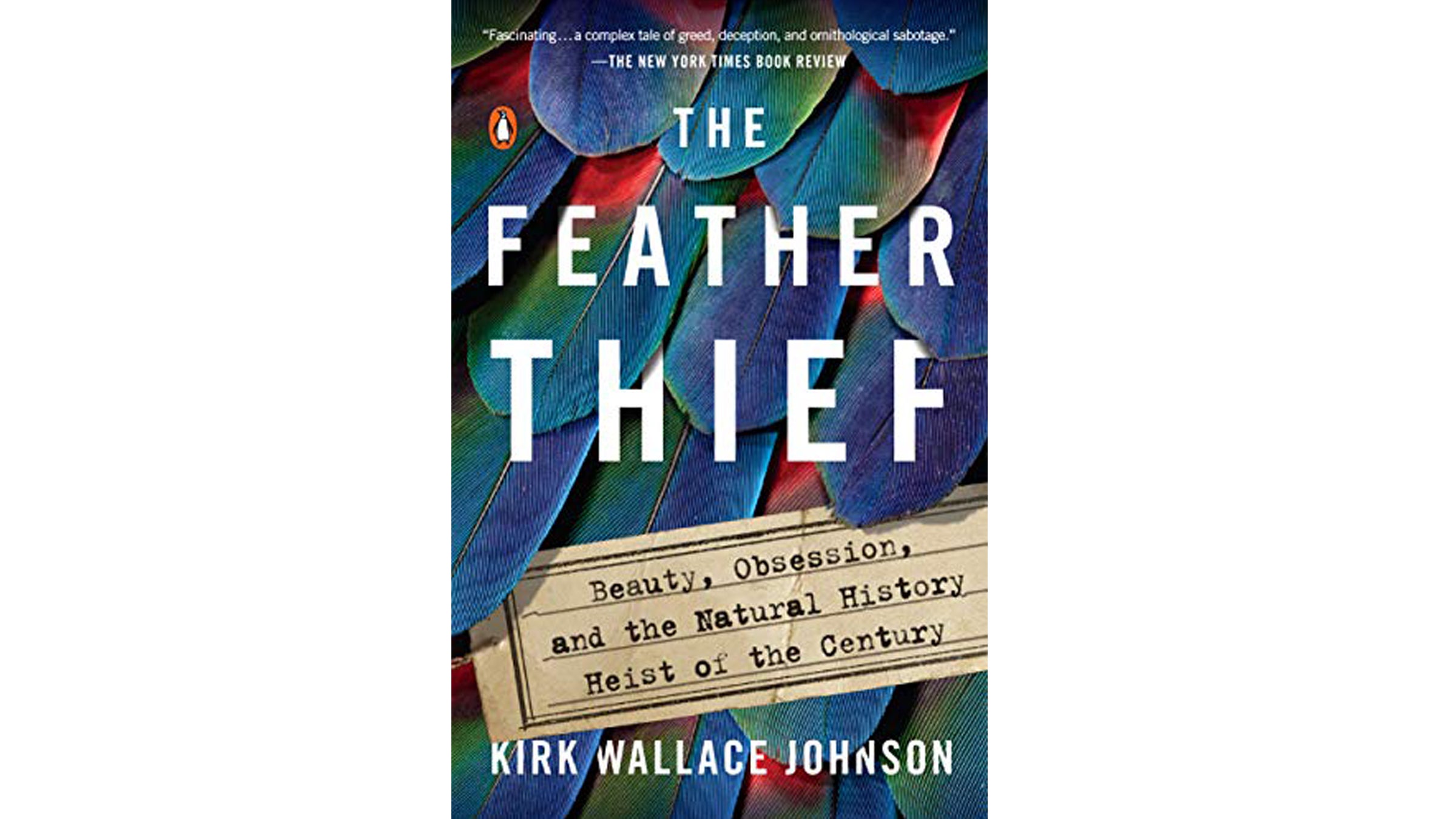 Fly Fishing Has Never Been So Thrilling
There's no way you can make this story up. In 2009, Edwin Rist, a young American flautist living in London broke into the British Museum of Natural History and stole hundreds of rare bird specimens—so he could pluck their feathers and sell them to Victorian-style flytiers. Wallace Johnson, an angler himself, tells the bizarre story with curiosity: Why did Rist do it? Who makes up this obsessive world of flytiers? And what's the use of hundreds of dead birds, anyway?
---
Wild Living
'The Stranger in the Woods: The Extraordinary Story of the Last True Hermit' by Michael Finkel (2018)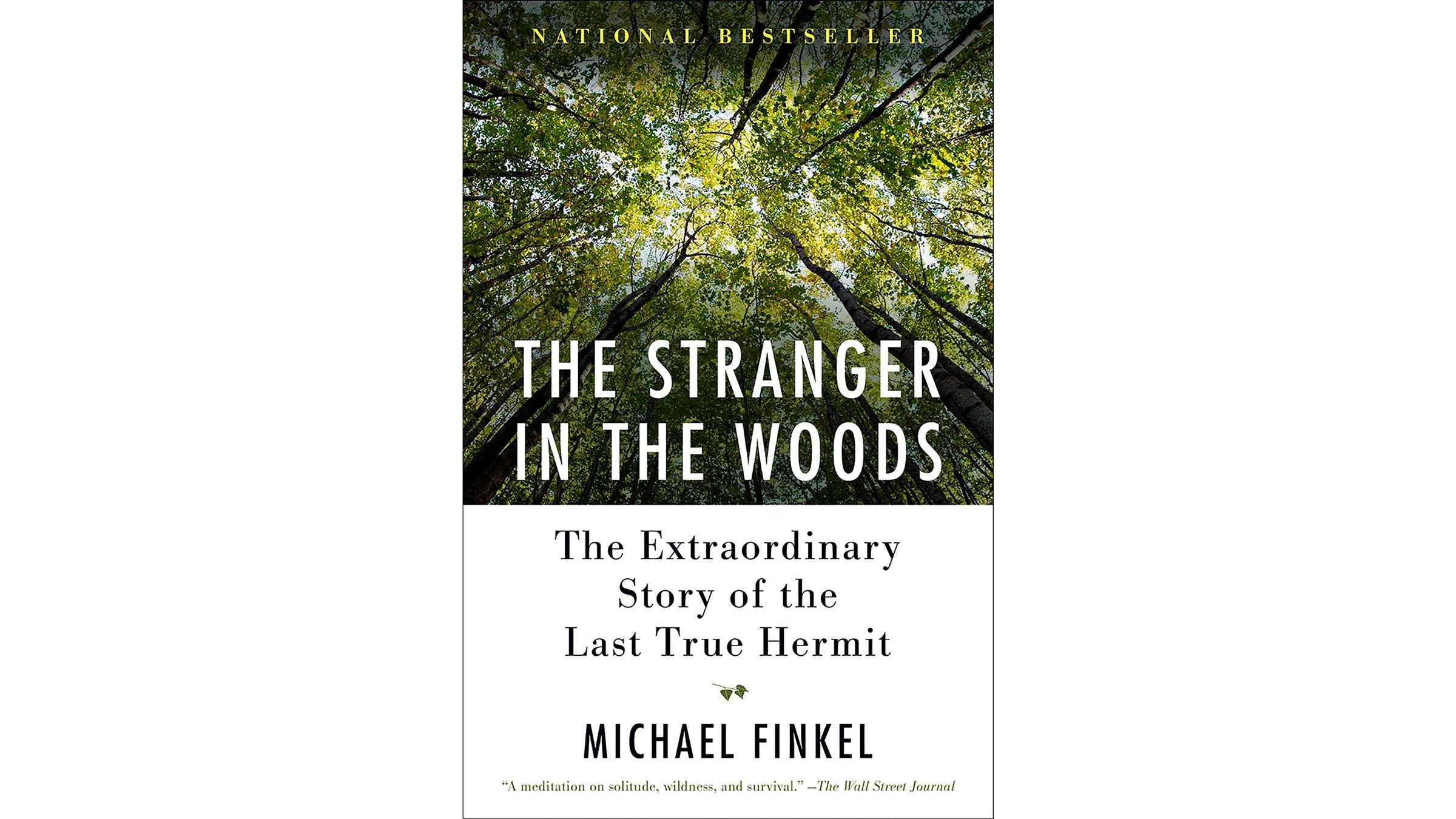 A Riveting Tale of Extreme Solitude
Admit it: you've fantasized about ditching modern conveniences, the 24-hour news cycle, and the Pavlovian lure of social media to run off and live in the woods. Christopher Knight did exactly that, abandoning his car and life as he knew it to walk into the backwoods of Maine for nearly three decades of self-imposed solitary confinement. Part fascinating survival tale, part gripping true crime narrative, this page-turner details exactly how he did so, although the "why" is much harder to pin down.
'The Unsettlers: In Search of the Good Life in Today's America' by Mark Sundeen (2017)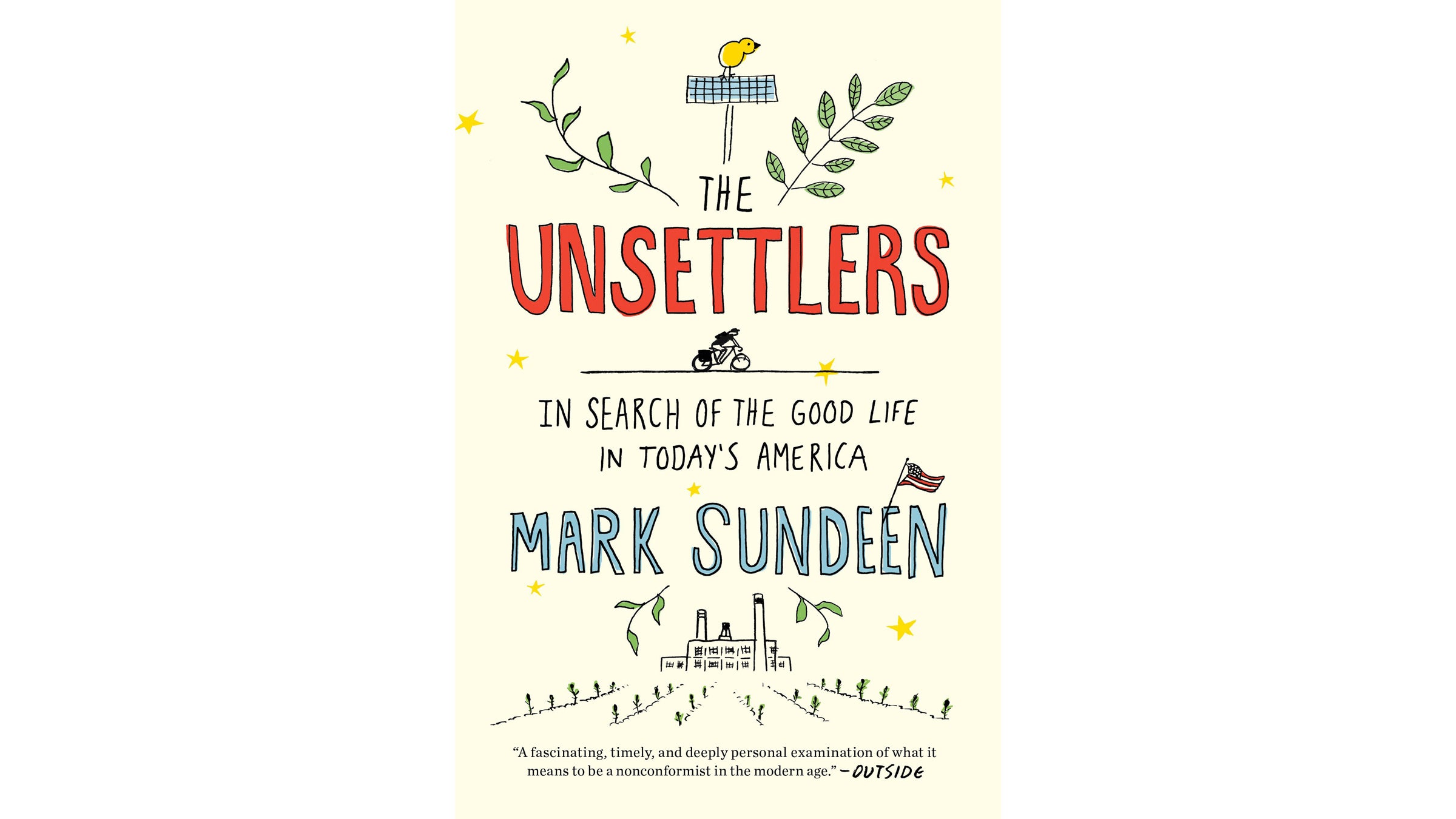 A Study of Radical Simplicity
The American dream is typically defined by what we have—house, yard, car, kids, partner. But could it be even dreamier if it were defined by what we've left behind? That's the question Mark Sundeen investigates as he follows three couples who've shaken at least partially free from the twin shackles of convenience and capitalism to explore a simpler way of life off the grid.
'Nomadland: Surviving America in the 21st Century' by Jessica Bruder (2017)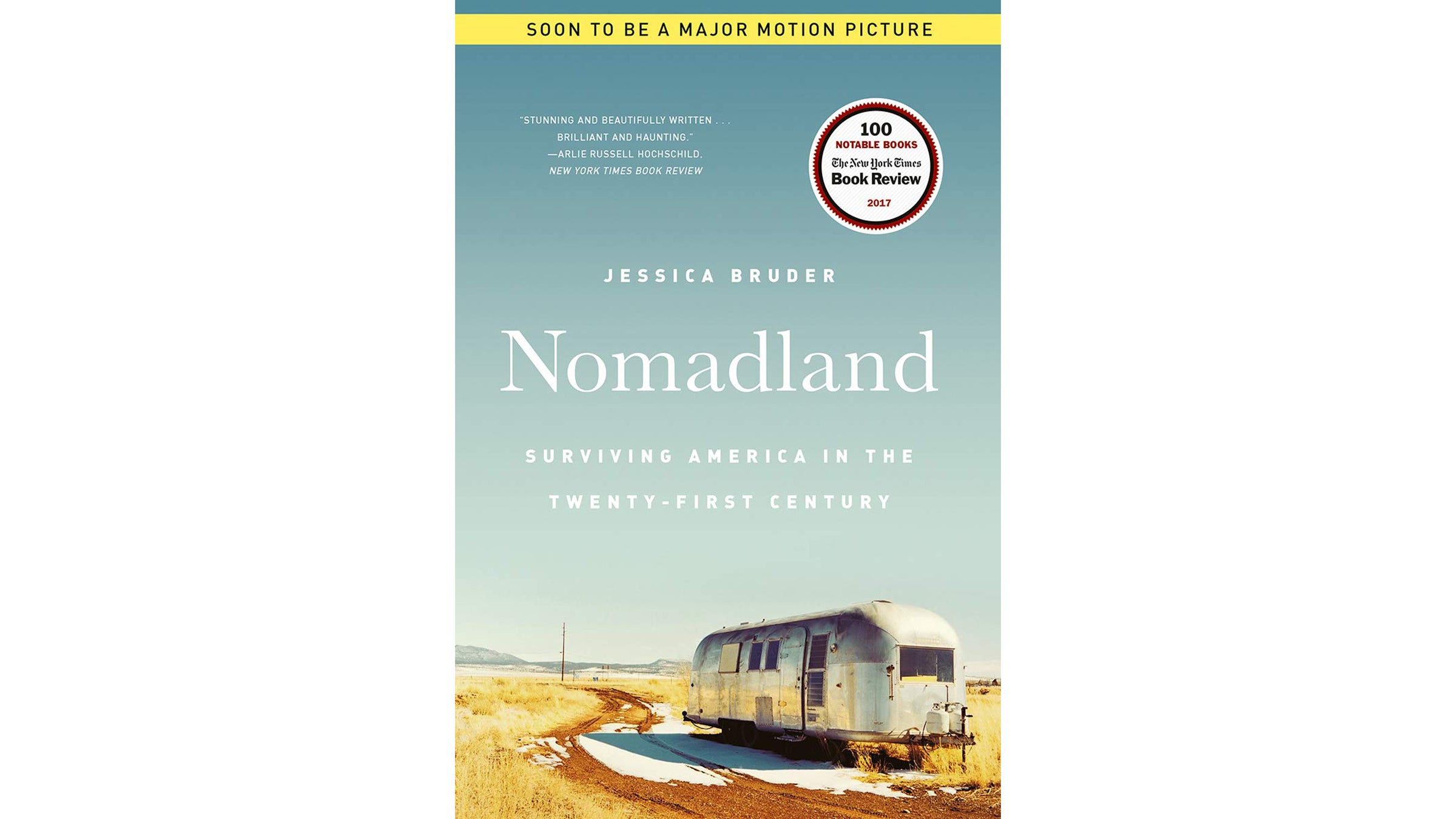 A Different Kind of Vanlife
On paper, Jessica Bruder's profile subjects embody the new American dream, skipping bill payments and mortgages to live fancy-free in vans and RVs. But these folks aren't doing it for the 'gram—they're doing what's needed in order to survive. Thanks to escalating housing costs paired with a faltering economy, middle-aged (and often formerly middle-class) Americans are taking to wheeled life out of necessity, a new variant of migrant workers who travel the country plucking produce, scouring campground bathrooms, and pushing hefty boxes around cavernous warehouses. They're mobile, to be sure, but downwardly so.
---
Fiction and Poetry
'As the Crow Flies' by Melanie Gillman (2017)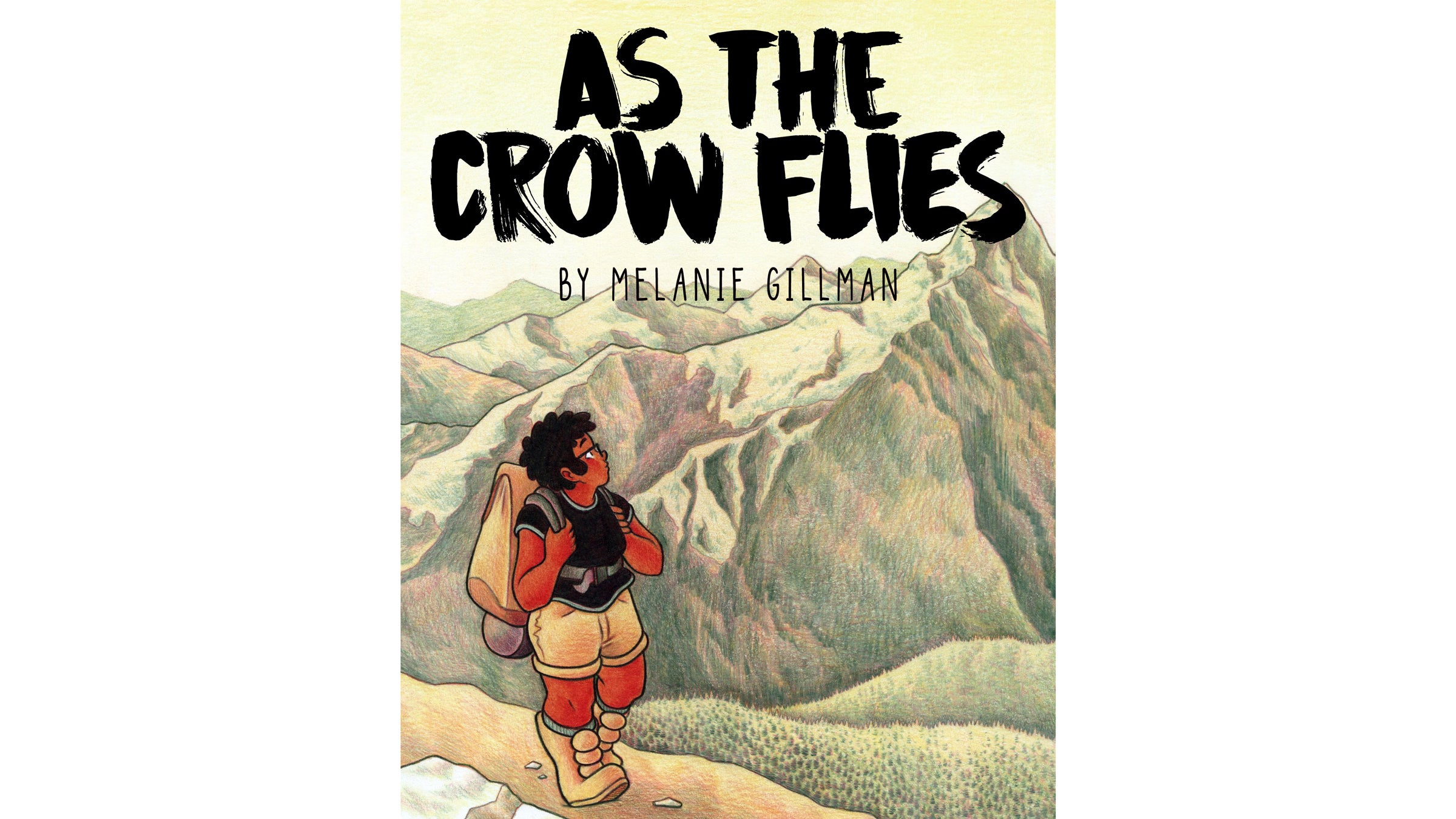 A Young Adult Comic for Adult-Adults, Too
Things go awry from the jump in this vibrant webcomic-turned-YA graphic novel when Charlie, a queer black teenager, is deposited at a predominantly white all-girls Christian adventure camp. She befriends fellow camper Sydney, who divulges that she's transgender. The subtle but harmful and alienating words and actions that the two experience during a backpacking trip will be painfully relatable to some—and eye-opening for others.
'Smith Blue' by Camille T. Dungy (2011)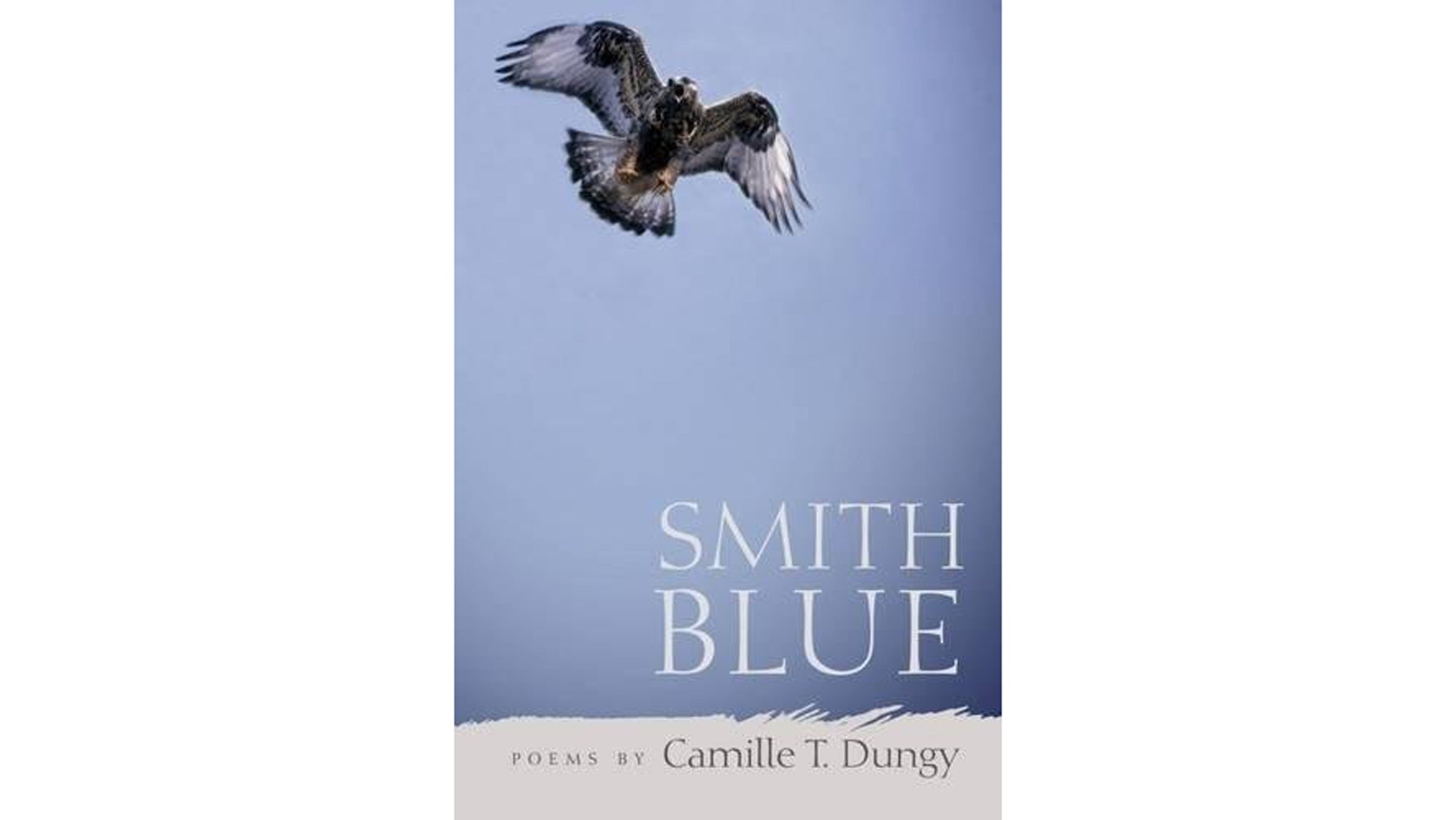 A Different Kind of Nature Poetry
In much nature writing, even the most literary kinds, there's a sense that the writer is committed to the role of observer, keeping human being and landscape as distinct and separate things. Dungy, who also edited the brilliant poetry collection Black Nature, isn't that kind of writer. Her poems, whether focused on the innermost workings of the heart or the gut-wrenching destruction of an entire species, put us on equal footing with squirrels and wildflowers and shifting ice. Through her words, we are one and the same, entwined in all of our complexities and imperfections.
Lead Photo: Davide Bonazzi